---
Record low asking prices and high quality aircraft for sale mark exceptional value for buyers at 2016 close
Selling prices continue to fall, but rate of decrease improves.
Asset Insight has published its 2016 Year End issue of the Asset Insight Market Report (AI2 Market Report) covering the pre-owned business jet and turboprop aircraft markets.
This report analyzed values for every production year of every modern make/model Business Class aircraft, and the maintenance analytics cover 91 fixed-wing models, and 1,865 aircraft listed "for sale."
All data indicated that 2016 was an exceptional year for buyers of pre-owned business jet and turboprop aircraft with ever-falling asking prices coupled with excellent quality of "for sale" aircraft.
---
---
NBAA commends FAA for issuing final third-class medical rule
The National Business Aviation Association has welcomed the issuance by the Federal Aviation Administration of a final rule allowing private pilots, in certain instances, to use a driver's license along with medical exams, in lieu of an FAA-issued medical certificate.
The new rule is contained in a broader package of updated requirements for third-class medical certification, which the agency has dubbed 'BasicMed'.
"We commend the FAA for moving ahead in a timely fashion on the development of a final rule for third-class medical reforms," said NBAA President and CEO Ed Bolen. "The implementation of the rule will allow the FAA to put scarce agency resources to higher-risk oversight activities, while remaining focused on the safety of flight."
---
---
Baker Aviation reinforces FAA toxic smoke threat from lithium ion battery fires
Baker Aviation, the Master Distributor for the HOT-STOP® 'L' Fire Containment Kits, recently participated in the FAA Fire & Cabin Safety Research Conference in Atlantic City that emphasized the serious threat of toxic smoke that is emitted from lithium-ion battery fires of personal devices that are happening on board aircraft.
In support of this very serious concern, Baker Aviation is doubling the amount it offers for its 'Surrender' program and will provide $200 as a trade-in discount [to any Part 91 or 135 operators] for any other brand of fire containment bag that allows toxic smoke to escape, towards a new Zero Tolerance, Airtight HOT-STOP 'L' EVO Fire Containment Kit.
"As pioneers in this aviation fire containment market, we know how serious the threat of smoke is in an aircraft, especially in the cockpit, therefore in light of this recent research, we are no longer manufacturing our legacy bag with nominal escape of smoke," explained Ray Goyco, Jr., President and Chief Operating Officer at Baker Aviation Maintenance.
---
---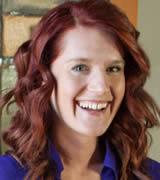 Beyond Vine, Live Video Today

Jordan Walker, digital director at Greteman Group, a marketing communications agency based in Wichita, the Air Capital.
ye-bye, Vine. The world of real-time, self-publishing continues to evolve.
Next Tuesday, Jan. 17, Twitter's once-loved, six-second, video- looping app goes the way of the dinosaur.
Launched in 2012, it's being wiped from existence as we know it. But this time not by a meteor or climate change. By ever-better, social video-sharing services.
Top competitors in the crowded marketspace for live-streaming, real-time apps are jockeying for position and bumping into each other as they scramble for ways to make their apps more customizable. Letting you use filters for added creativity and pop. Broadcasting to specific followers. Searching for videos by topic, location or broadcaster. If you have Wi-Fi or a 4G connection, you're in business.
---
---
AirMed opens Cincinnati base
AirMed International has opened a Beechjet 400 base at Cincinnati Municipal Lunken Airport to serve air medical transportation and organ procurement and recovery flights.
The Beechjet will be housed in the Signature Flight Support FBO facility at the airport.
"The new AirMed Cincinnati base allows us to extend our footprint in the Midwest and gives our partners increased efficiencies," said AirMed President Denise Treadwell. "The Beechjet 400 is just one of our state-of-the-art air ambulance jets capable of delivering on AirMed's commitment to provide an uncompromising standard of care while remaining the fastest way to recovery when it is needed most."
---
---
---
New Wichita Operation Center opens
Executive AirShare continues to gain momentum from capital improvements with the opening of its new Operation Center in the Wichita market.
The nation's third-largest fractional aircraft provider recently moved into a new facility at Col. James Jabara Airport (AAO), increasing its hangar space in the Air Capital by 35 percent.
The 25 Wichita employees move into this new facility with two hangars totaling 27,000 square feet and an adjoining 7,000-square-foot office from the company's previous facility at Wichita Dwight D. Eisenhower National Airport (ICT).
---
---
Elbit's ClearVision New Generation EFVS to comply with new FAA 'zero visibility landing' regulations
The Elbit Systems ClearVision Enhanced Flight Vision System (EFVS) is aligned with the most updated ruling released by the U.S. Federal Aviation Administration (FAA), enabling the pilot to perform a full landing procedure with no natural vision.
The EFVS was designed with a forward thinking approach, consistent with the recently updated FAA ruling.
The system offers unmatched capabilities, providing dispatch and landing approach priority as well as Low Visibility Landing regardless of the destination airport's infrastructure.
---
Christopher Dennis-Meyer

China Aircraft Leasing Group Holdings Limited (CALC), the largest independent operating aircraft lessor in China, has appointed Christopher Dennis-Meyer Senior Vice President of Marketing - EMEA with effect from 4 January 2017.

Based out of CALC's Dublin office, he will be responsible for boosting aircraft sales and running marketing campaigns in Europe, the Middle East and Africa, with a focus on leasing aircraft in the region.

Most recently, Christopher was the Managing Director and Partner at Wings Capital Partners, a US based aircraft leasing company and private equity investor in the mid-life and part-out sectors. Prior to that, he was SVP Sales & Marketing with Intrepid Aviation covering the Western Hemisphere, placing new A330 aircraft. Previously, he was the Vice President of Marketing at Aviation Capital Group and was responsible for all sales and marketing activities in North America, Africa and Russia/ CIS.

---
L3 Commercial Training Solutions confirms launch of London Training Center and production facility in 2018
NYC-headquartered L3 Technologies has announced that its L3 Commercial Training Solutions (L3 CTS) unit will partner with Surrey County Council in the United Kingdom on the development and construction of a purpose-built airline training center and production facility for the manufacture of aircraft simulators.
The new training facility, to be named L3 London Training Center, is scheduled to become operational in the second quarter of 2018.
---
---
---
London City Airport past and present
Unseen archive photographs commemorate 30th anniversary year.
As it prepares to celebrate its 30th anniversary year, London City Airport has published a collection of photographs marking significant milestones in its history.
The photographs - some previously unseen - are from the Airport's archive and the personal collections of longstanding staff members, including Vic Abbott, a NATS air traffic engineer who has been at the airport since it opened and documented its early days.

The wider selection includes fascinating shots of Prince Charles laying the foundation stone in 1986, the opening by The Queen in 1987, and the

The Queen's corgis disembarking the royal aircraft at LYC in the 1990s

completed airport during the late eighties and early nineties, as well as the former site in London's Royal Docks, which was transformed during the mid-eighties to become the home of the international airport.
---
---
---
Record airlift of thoroughbreds from Ireland to China as 76 animals airlifted from Shannon
Airlift shows potential of emerging market for Irish bloodstock.
A major leap in developing the lucrative China market for Irish bloodstock has been made with a record airlift of 76 Irish thoroughbreds from Shannon Airport.
The 76 horses were airlifted in a 4 month old Boeing 747 cargo plane from Shannon, landing in Beijing late on Thursday night and are being transported to stables over the weekend. The €3m airlift was the biggest single movement of Irish horses to China ever, more than doubling the previous high.
---
---
---
---
Jet Aviation launches new hangar project at Seletar Aerospace Park
In September last year, Jet Aviation signed a letter of award with Aircraft Support Industries (ASI) for the design and build of a new Hangar for its operation in Singapore, in addition to Ancillary work to its existing facility.
The Award of Contract was followed by a Ribbon-cutting Ceremony on October 21st to launch the start of works. The new build will provide an additional 3,850 square meters of hangar space and add 380 square meters to the interior shop with additional space for equipment and storage. read more
---
---
---
NBAA marks passing of Association veteran John A. Pope
National Business Aviation Association President and CEO Ed Bolen saluted John A. Pope, a key figure in the development of NBAA and the business aviation industry, who passed away on January 8th.
"For more than 20 years, John Pope tirelessly championed the priorities of the business aviation community in his service to NBAA," Bolen said. "During his tenure, he was instrumental in the growth of both NBAA's membership and annual convention, and his countless contributions to the association and the industry will long be remembered." read more
---
---
---
Lynx FBO Network acquires two new locations
The Sterling Group, a middle market private equity firm based in Houston, Texas, has announced that its platform company, Lynx FBO Network, has completed two acquisitions at Anoka County-Blaine Airport serving the Minneapolis/St. Paul metropolitan area, with prime access to US Bank Stadium and downtown Minneapolis.
Lynx simultaneously acquired both Cirrus Flight Operations and Key Air Twin Cities. "We look forward to bringing the Lynx level of service and our extensive FBO expertise to the Minneapolis/St. Paul area," said Chad Farischon, a Partner with Lynx.
---
---
---
Germany completes the integration of civil and military air traffic management in its airspace
From this month, air traffic controllers at EUROCONTROL's Maastricht Upper Area Control Centre (MUAC) will be providing integrated civil and military air navigation services in the Hannover Upper Information Region (UIR) – the upper airspace (above 24,500 feet) of the north-west of Germany.
The overarching objectives of the integration are to improve the air traffic management system for the benefit of both civil and military airspace users and to achieve economies of scale for all parties involved. Airspace being a finite resource, an integrated civil-military system will also generate positive effects for the European network.
---
---
---
Cirrus launches G6: The smartest, safest, most advanced Cirrus ever
Cirrus Aircraft has announced the launch of the all new 2017 G6 - the smartest, safest and most advanced models ever of the best-selling SR22T, SR22 and SR20 piston airplanes.
The benchmark for high-performance, single engine aircraft has been uniquely raised once again by Cirrus to include the just unveiled, ultra-high speed Cirrus Perspective+ by Garmin flight deck, luxury automotive-inspired Cirrus Spectra wingtip lighting, premium cockpit connectivity solutions and more. read more

---
Small overall decline belies solid growth for

business jets
There were 52,419 business aviation departures in Europe in December 2016, according to WINGX`s latest monthly Business Aviation Monitor. The figure represents a 0.6% decline in YOY activity.
The annual total of 798,000 business aviation flights in 2016 was down by 0.3% compared to 2015.
December's decline was a result of weaker Turboprop and Piston activity, although business jet flights were up - especially in AOC activity. The last 12-month trends for business jet flights are now positive, offset by negative trends in Prop aircraft activity.
December activity was held back by much weaker demand in Germany. Departures were down 9%, equivalent to 760 fewer YOY flights. Decline in Germany was particularly acute in Piston activity, with business jet flights falling 3% YOY.
Top market France also saw a slight decline in activity in December, although business jet departures from France were up 6%, and AOC activity in France grew 8% overall.
UK flight activity grew 1%, Italy & Spain by 2%, Switzerland by 6% YOY.
---
---
Gama Aviation wins two long-term special mission contracts
Gama Aviation Plc has announced the award of two long-term special mission contracts.
The first is a new three-year contract award (with an option to extend for a further two years from the National Police Air Service [NPAS]) for the provision of fixed-wing aircraft maintenance, continuing airworthiness and spare parts for its new Vulcanair P68R fleet.
The contract covers the maintenance of four aircraft including daily flight inspections, line maintenance, scheduled maintenance, and the supply of aircraft and mission equipment parts.
The aircraft, which are capable of flying in all weather, day & night, will be deployed on mission critical tasks across England and Wales requiring a high level of operational availability; a core competency of Gama Aviation's special mission support team.
---
---
VIP terminal extension at Belfast International granted
Barely 18 months after opening their full service FBO at Belfast International Airport, Global Trek Aviation has been granted permission by the airport to double the size its facility.
Global Trek MD David McColm comments, "Our facility has been getting busier by the month and we have taken the decision to plan for future growth at an early stage. Doubling the floor space will allow us to provide even greater comfort for our clients, put in additional amenities and expand our Operations Control Centre to keep up with customer demand."
Brian Carlin, Belfast International Airports Director of Commercial Development in welcoming the expansion plans said, "Global Trek has shown the depth of their industry experience and commitment by hitting the ground running, delivering a first class experience to their clients and investing in infrastructure, GSE and personnel training from the very start." read more
---
---

Paula Kraft, founder and President of Atlanta, GA-based Tastefully Yours Catering, continues her guide to the new foods for 2017.
Food Trends for 2017
Part 2
| | |
| --- | --- |
| | elcome back to food trends 2017 - part two! |
I am so excited to share more of what we can expect to see in the way of food trends coming our way, and even the reasons behind the changing way we look at food around the world. Let's get started.
All of the changes occurring in the food industry lead us to question the reasoning behind the recent movement in our changing eating patterns around the world. The food industry has coined these changes as 'culinary concepts'. These concepts have changed the way we think about food. The way we think is what starts an idea which turns into a movement, then into a trend with a pattern. Technology has pushed ideas into trends faster than ever before.
Beginning with the millennials, then to generation X'ers, it is now powerfully driven by the generation Z'ers. Generation Z is about 50 million strong - currently aged between five and twenty years old. (That's right, five year old's are pushing the change in the food industry- WOW!). These kids have been shaped by the recent recession (especially coming from families who have lived through jobless times), with terrorism and war in battling countries.
As a result the older Generation Z'ers are willing to work hard for a stable future while living in the moment. They tend to be financially cautious and demand good value from the foods they consume at home or away from home. They seem to hold a disdain for corporate greed, big business and generally don't trust brands. They want - no demand - transparency.
---
---
Record month for Air Charter Service with £40m turnover
World leading aircraft charter specialist, Air Charter Service, has reported that the company recorded revenue of more than £40m in November, making it the record month in its history.
Speaking on the news Group CEO, Justin Bowman, said: "This is an outstanding achievement by the whole team. We saw marked increases across all three of our main divisions: cargo, private jets and commercial aircraft. On top of this, our onboard courier team performed well too.
"To reach 40m pounds in one month - which is equivalent to more than 50 million dollars, is remarkable, and a big step in the direction of our next goal; to become a billion dollar company. We are not resting on our laurels though and know that there is a lot more hard work to do as we go into 2017.
"This landmark month, combined with our new partnership with Alcuin Capital, means that this year is already shaping up to be an exciting one for everyone involved at ACS."
---
---
Pilots warn of further drone near-misses after reports more than double in 2016
Pilots have cautioned that 2017 could see even more close calls involving drones and aircraft - or perhaps even a collision - as figures show reports increased by more than double on the previous year.
With drones one of the most sought-after Christmas gifts once again in 2016, the British Airline Pilots' Association has expressed concern that this could lead to a serious incident if users don't follow the rules.
In total in 2016 there were 69 reported incidents of drone near-misses with aircraft, up from 29 in 2015. In 2013 there was zero.
BALPA says while we should welcome and embrace drone technology, users, particularly hobbyists, need to ensure they are educated in the rules of where and how to fly their drones and take full responsibility for doing so.
---
---
Gama Aviation teams with BBA to create US's largest aircraft management business read
---
Top safety tips when flying with small children
read
---
Food Trends for 2017-Part 1.
Paula Kraft, founder and President of Atlanta, GA-based Tastefully Yours Catering. read
---
Look Ahead More than Back.
Ashley Bowen Cook, vice president at Greteman Group. read
---
More stories in our
Industry Supplements
see tabs at top of page.
---