---
GAMA: 2016 year-end aircraft shipment and billings numbers 'disappointing'
The General Aviation Manufacturers Association (GAMA) released the 2016 year-end aircraft shipment and billings numbers at its "Annual Industry Review" press conference yesterday (Wednesday, 22nd February).
GAMA Chairman Simon Caldecott, President and CEO of Piper Aircraft, announced that airplane shipments globally fell 3.9%, from 2,331 units in 2015 to 2,241 units in 2016 from the same reporting companies, whereas airplane billings declined 14.1%, from $24.1bn to $20.7bn. Worldwide rotorcraft shipments fell 16.9%, from 1,036 units in 2015 to 861 units in 2016. The rotorcraft billings declined from $4.7bn in 2015 to $3.6bn in 2016.
Business jet shipments in 2016 were at their lowest number since 2004 at 661 units delivered, compared to 718 units in 2015.
---
---
JetSmarter enhances member experience: Launches first FBO lounge with Ross Aviation
Leading private jet company, JetSmarter, has announced its partnership with Ross Aviation and its plans to unveil the first JetSmarter-branded lounge at Westchester County Airport FBO, in White Plains, New York, this Spring.
"As we continue to grow our brand, we are thrilled to announce the first-ever JetSmarter Lounge, which will provide our members with an enhanced JetSmarter experience starting on the ground, from the moment they walk into the airport," said Sergey Petrossov, Founder and CEO of JetSmarter.
---
---
ATR opens new Training Center in Miami
Responds to increasing presence of ATRs in the region and provides pilot training solutions.
The world's leading turboprop manufacturer ATR has officially inaugurated its new Training Center in Miami, Florida, US.
The new facility is equipped with a brand new Full Flight Simulator (FFS) for ATR -600 series aircraft, provided by CAE. The new ATR Training Center, located at the Airbus training premises, is especially oriented to current and future ATR operators on the American continent.
In Latin America and the Caribbean, the fleet of ATR aircraft has doubled within the last decade, and the number of ATR -600s is expected to exceed 100 aircraft within the next three years. The opening of this new training facility at one of the key hubs in America falls in line with ATR's customer support strategy aiming to provide pilot training solutions close to its customers.
---
---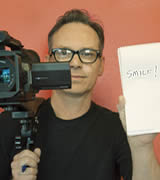 Stop Looking and Listen: The Importance of Sound Design to Video

Barry Owens, writer/producer at Greteman Group, a marketing communications agency based in Wichita, the Air Capital.
good eye can only get you so far in video making - you also need a good ear.
Next time you're on location, put the camera down for a few minutes and listen.
There are birds outside, and traffic and wind. In the office, the air conditioner hums and there is a low murmur of workers at their keyboards and telephones. The factory comes on like a cacophony, but if you listen to the individual workers and machines you notice they're each playing their own individual parts. It's still no symphony, but there is a rhythm to the place. Try finding it.
You've come with your camera to capture a story. If you're not getting the sound, then you're only getting half of it.
Here's some sound design suggestions and techniques that can help make your video stand out.
---
---
Business Aircraft Productivity Calculator
Hawkeye Aircraft Acquisitions LLC, a boutique private aviation consulting firm, has launched a free web-based Business Aircraft Productivity Calculator to help individuals and companies determine the time savings and value added a business aircraft can provide over commercial airlines.
This tool was designed to provide a high level overview of the hours, productivity, and the value of time saved.
"The inspiration for designing this tool and making it readily available is two fold," Mike McCracken, President said. "One, we wanted a simple method that would allow first time buyers of private aviation travel solutions, an easy way to see the value added, whether that is charter, time share or full ownership. Second, we felt that it is important for existing flight departments to track these metrics for justifying their current aircraft or increased use of their aircraft."
---
---
Jam-packed WAI Conference approaches
With a little more than a week to go before the start of Women in Aviation International's 28th Annual Conference, all systems are go for an exciting and action-filled event.
This year's conference is scheduled for March 2-4, 2017, at Disney's Coronado Springs Resort in Lake Buena Vista, Florida.
"Every conference, we like to highlight our various activities ranging from our keynote speakers to our special luncheon and banquet events, in addition to dozens of education sessions," says WAI President Dr. Peggy Chabrian. "This year we've organized our education sessions by relevant subject tracks to make it easier for our attendees of varying interests to plan their time and get the most information they can during the WAI Conference."
---
---
Wings of Business Awards
Leading lights of Russian business aviation gathered at the Moscow City Golf on February 17th to honour the industry's highest achievers at the 'Wings of Business' Award Ceremony.
The 'Wings of Business' Awards recognised companies and individuals in thirteen categories.
---
---
Michael Amalfitano

Embraer has announced the appointment of Michael Amalfitano as the President and CEO of its Executive Jets business unit.

Amalfitano will succeed Marco Tulio Pellegrini, who will assume another leadership position to be announced soon. The change will become effective as of march 1st 2017.

Amalfitano joins the company bringing 35 years of experience in corporate aircraft finance, having held several global leadership positions with equipment leasing companies such as Stonebriar Commercial Finance, Banc of America Leasing, Fleet Capital, and GE Capital.

His remarkable experience and industry reputation adds considerable strength, network and market presence to the company.
---
Paul Cantillon
Interflight, the London Biggin Hill-based private jet operator, has appointed Paul Cantillon as Commercial Manager.
Paul holds 6 years operational experience in business aviation, including International JetClub Ltd and Optimum Aviation, with management of Bombardier and Gulfstream aircraft.
Paul has extensive knowledge of aircraft types and national authorities, as well as both private and public operations.
In his new role, Paul is responsible for driving the commercial development of the business through aircraft management contracts, whilst managing client relationships.

---
Daher salutes service entry of Asia's first TBM 930 very fast turboprop
Daher has announced the service entry of the initial TBM 930 based in Asia.
The new TBM 930 was ferried from Daher's Tarbes, France production facility to Bangkok in December, departing from Europe after a ritual Thai Buddhist blessing. Charnvirakul's 5,914-naut. mi. ferry flight involved stopovers in Corfu (Greece), Aqaba (Jordan), Fujairah (United Arab Emirates) and Nagpur (India). The trip's average cruise speed was 277.5 kts., and the fuel consumption averaged 41.6 gallons per hour. read more
---
---
TAG Aviation receives ETOPS approval for ACJ A319
TAG Aviation has received approval for extended-range twin engine operations (ETOPS) from the UK CAA for the Airbus ACJ A319.
The distinctive Airbus (G-OACJ) is a luxuriously appointed long-range business liner that offers passengers top of the range comfort with all the flexibility of a private jet experience. read more
---
---
---
By Terry Spruce:

Bell Helicopter Training Academy opens in Valencia

Bell Helicopter and TRU Simulation, both part of the Textron Group, have opened their first international training academy in Valencia, Spain.
The new facility is based at the Cessna Citation Service Centre at Valencia Airport and houses the first Odyssey H full flight simulator (FFS) currently fitted with a Bell 429 Level D EASA certified flight deck. It is also certified to FAA/JAA requirements.
Terry Spruce was invited to visit the facility and had an opportunity to fly the simulator before the opening ceremony. read more
---
---
---
Bizav Newsreel
Top stories from our friends at GearUp TV this week . . .
Gogo Business Aviation and Duncan Aviation are offering an STC for Gogo's brand new 4G connectvity service which is set to come online in the next few weeks.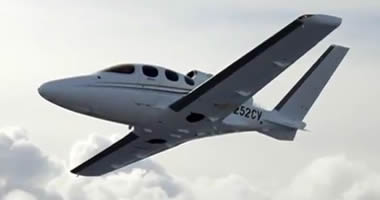 Flaris LAR01
Greenpoint Technologies has two Boeing Dreamliners on its books to turn into luxurious homes in the sky. Europe's best kept secret charter company EuropStar spills the beans on its flying CEO and Formula 1 investor and Poland's MetalMaster has news about the development of its brand new 5-seat personal jet, the Flaris LAR01. watch the video
---
---
---
Air X Jet Support, are now CAA approved to certify the Challenger 850 for line and base maintenance.
The company has announced the addition of the Challenger 850 to its EASA and FAA Capability list, in addition to the line and base support options with 24/7 AOG coverage Europe wide. Air X Jet Support already support the Bombardier fleet Challenger 300/350/604/605 and are an Embraer Authorised Service facility for the Embraer 600/650 warranty approved.
Stuart Hood, Accountable Manager comments: "The Air X Jet Support team based at London Luton Airport have the capability to react when support is required. We offer what I believe, is a different approach to maintenance support, either at Luton or when traveling down route. The experience that the team bring with both the knowledge of product type and the understanding of the operators needs is a package that is second to none. From the initial call for support, to the return to service, the team take ownership of the issue as if the aircraft was our own."
---
---
---
RUAG Aviation has joined forces with German luxury watchmaker Moritz Grossmann to develop a timepiece exclusively for owners of aircraft.
The Skylife Watch - which is scheduled to launch at the world watch and jewellery exposition, Baselworld, in March 2017 - is the result of a collaboration between the two companies, and epitomises the expertise and craftsmanship for which both companies are renowned.
The watchmaking excellence of Moritz Grossmann helped put the German town of Glashütte on the world map over 160 years ago. The timepieces he created by hand in his workshop were of unmatched precision and quality; he also established the German school of watchmaking to share his knowledge with future generations.
---
---
---
Air Elite Network spans the Hemispheres
World Fuel Services' Air Elite Network has welcomed nine new FBOs to its global network of Diamond Service Locations in recent months.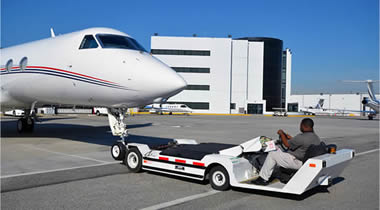 Ross Aviation's FBO at Long Beach, CA., joins the Air Elite Network.
The network now covers both hemispheres and covers six continents, with a widening footprint in the Asia-Pacific region.
---
---
---
ARGUS has released its 2016 Business Aviation Review.
This year end review looks at flight activity for the overall industry, the individual industry segments & aircraft categories, and it reviews top operators & other key metrics.
2016 proved to be another banner year for business aviation. TRAQPak recorded rises in flight activity for 11 of the 12 calendar months; April recorded a slight year over year decline of 0.6%.
Flight activity for 2016 was up 3.2% when compared to 2015. It was up 5.3% when compared to 2014 and 7.5% when compared to 2013. Download the full Report here
---

---
EU Pilot fatigue rules miss required effect
18th February 2017 marked exactly one year of European airlines flying under the new EU Flight Time Limitations (FTL) rules - which were introduced to prevent pilot fatigue from endangering flight safety.
However, widely differing interpretations of the rules, lack of official guidance on correct implementation, immature Fatigue Risk Management (FRM) systems in the airlines, and persistent fatigue problems in Europe's cockpits are the current state-of-play. Aviation stakeholders are therefore called upon to jointly address these shortcomings.
This 1st anniversary confirms that the complexity of the new EU FTL rules results in them being widely (mis)interpreted and incorrectly implemented. Many airlines and National Aviation Authorities (NAAs) are struggling how to interpret the rules and how to integrate essential points of the regulation into flight operations.
As a result, some are opting for interpretations that simply fit their operations, schedule and productivity targets, irrespective of the fatigue impact on their crews.
---
---
Last production G150 pays flying visit to Belfast
The last production Gulfstream G150, serial number 326, still in basic primer, made a night stop at Global Trek Aviation's FBO at Belfast International Airport (EGAA) last week enroute from the manufacturing plant in Tel Aviv to the Gulfstream Completions Center at Love Field, Dallas, Texas.
"Both the G150 and the larger G280 have been regular tech stop visitors at GTA," said General Manager Gordon Bingham, "our Operations team here are sorry to say goodbye to the popular mid-size business jet transits. However, they plan to be on hand for further visits of the ever successful and sleek super mid size G280."
Developed as an improved version of the highly successful G100 corporate jet with wider and longer cabin and uprated engines the G150 was the first business jet to be certified by the FAA for Stage 4, the industry's most stringent noise standards.
Airframe #326 is expected to be delivered to the customer mid 2017 following interior fitting out, exterior painting and final flight trials.
---
---
Avflight Belfast City brings home top honours
Avflight Belfast City (EGAC) has been named Top FBO (EMEA Region) in the annual EBAN FBO Survey and honoured as Best Aviation Handling Services Company by Transport News in the 2017 Air Transport Awards.
"We are absolutely delighted that our customers voted us number one in this year's EBAN survey and for our recognition in Transport News," said Ryan Hogg, Avflight Belfast City's operations manager.
"We are humbled by the praise and over the moon about the results."
---
---
---

Paula Kraft, founder and President of Atlanta, GA-based Tastefully Yours Catering, offers some good old-fashioned remedies for the winter ills . . .
A Spoonful of Sugar
s the cold and flu season hits us around the world, how and what foods can
help us survive the illness?
Great news, there are several remedies that each of you probably have on your aircraft, or can easily get at most hotels and from any of your aviation food sources while traveling.
The flu can be caused by more than 200 viruses, but most of the yearly seasonal flu is caused by either influenza A or B viruses. It seems amazing that the cold and flu bug we are all attempting to avoid and taking extra precautions to keep from catching still manages to grab hold of us.
I decided I would research colds and flus to see what foods the science expert suggest you can eat to reduce your symptoms and make yourself or passengers more comfortable while sick. I thought I would see if there was any research to support those remedies my grandmother passed along to my mother and then on to me, and now on to my daughters.
Wake Forest School of Medicine in North Carolina, USA has proven the research that people suffering from the flu can give off small virus particles into the air at greater distances than previously thought, putting the health care workers who treat these patients at increased risk for getting the virus themselves.
Stop and think about this study. If health care workers are at more risk because they are in close proximity, then what about those of you flying in a confined aircraft cabin with someone who is carrying the flu bug? The Journal of Infectious Diseases also said that "some patients were what they called "super emitters," and gave off up to 32 times more virus than the other patients." These people, they concluded, may be more likely to pass the flu on to others.
Knowing this, you may want to be able to recognize the differences between a cold and the flu.
---
---
Weston Aviation expands Humberside Airport FBO
Weston Aviation, the UK and Ireland based FBO and Business Aviation services specialist, has completed works on its current Business Aviation Centre at Humberside Airport (HUY/EGNJ) in the UK.
The new facility will offer double the existing space previously available, creating two separate crew and passenger lounges, crew work stations, kitchen areas and quiet zones.
In addition to the new development, Weston Aviation has agreed a new long term agreement for FBO and private aircraft handling services with Humberside Airport.
Nick Weston, CEO and founder of Weston Aviation commented on the new development; "This further investment and commitment by ourselves to Humberside Airport is in line with our expectations and growth plans for our FBO at the airport and we are delighted to be able to offer to our crews and passengers this significantly expanded and improved facility that will see us into our next phase of growth and expansion at Humberside Airport."
---
---
Cabot Aviation renamed Air Partner
Cabot Aviation, a division of Air Partner plc and a leading aircraft remarketing agent, will be renamed Air Partner with immediate effect.
Air Partner acquired Cabot Aviation in May 2015 and the re-branding is a natural progression in the integration process, reflecting the success to date.
Post acquisition, Cabot has been able to offer its clients the benefits of Air Partner's PLC status (the group is fully listed on the London Stock Exchange), financial strength, culture of best practice corporate governance, financial transparency, international office infrastructure and global supplier network.
Cabot Aviation will become part of Air Partner's newly-formed Aircraft Remarketing division, holding responsibility for all Aircraft Remarketing (commercial and private), Dry Leasing and ACMI within the Air Partner group globally.
The division will continue to operate out of Air Partner's head office in Gatwick along with its offices in the USA and Singapore, and there will be no change to day-to-day activities.
---
---
Iconic Biggin Hill celebrates 100th anniversary read
---
ARGUS
has released its 2016 Business Aviation Review.
Download the full Report here
---
Air Elite Network spans the Hemispheres
full story
---
Lowering the Heartburn Risk. Paula Kraft, founder and President of Atlanta, GA-based Tastefully Yours Catering. read
---
Because Content Rules, CMS Rocks.
Heather New, digital developer at Greteman Group, a marketing communications agency based in Wichita, KS, the Air Capital. read
---
More stories in our
Industry Supplements
see tabs at top of page.
---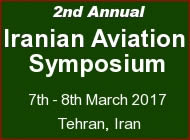 ---