---
Peak-season lift, with France the growth-engine
There were 85,685 business aviation departures in Europe in July 2016 according to WINGX`s latest monthly Business Aviation Monitor.
The figure represents a 1.9% YOY growth in activity - the largest monthly gain so far in 2016, taking the YTD trend to -0.2% compared to 2015. July 2016 was 4% down on the pre-crisis activity peak from July 2008.
Europe's busiest market, France, was again the main growth engine, with departures from France up 11% YOY; AOC flights by 17%. Flights within France gained 12%. YTD. Business aviation activity in France is up 4%, averaging 389 new flights per month.
---
---
PrivateFly announces Board changes to support new expansion phase
PrivateFly, the online booking service for private jets, has announced two new board appointments, to support its next phase of expansion in Europe and the USA.
George Rolls joins as executive chairman, helping to steer PrivateFly in its next phase. He previously spent five years with private jet operators Hangar 8 plc and Gama Aviation plc. As Senior Independent Non-Executive Director, he advised on Hangar 8's listing on AIM, introducing both the acquisition of International JetClub (IJC) and the subsequent reverse takeover of Gama Aviation. He replaces previous chairman Richard Carrick.
Also joining as a non-executive director is Martin George, whose current and previous career includes board level roles with British Airways, Visit Britain and Thornton's.
---
---
19% increase in UK Empty Legs
Between May and July, Magnus Aviation, a UK-based private jet charter business, saw a 19% increase in the number of private jet empty legs available when compared to the same period last year. It estimates that in August, there could be around 2,400 empty legs on private jets departing the UK.
Empty legs are a cost effective way to arrange a private jet charter. They take place when an aircraft is positioning for a departure point without passengers, and those booking a flight on one of these can save up to 75% on the typical price.
Over the next few days, Magnus Aviation has an empty leg on a six seater Citation CJ2 flying from London to Deauville in France for around £1,500; a Citation CJ2 (six seater again) from London to Palma for around £3,000; an eight seater Phenom 300 flying from London to Nice for approximately £3,000, and a nine seater Citation Bravo flying from the Midlands to Malaga for approximately £5,000.
---
---
Paula Kraft, founder and President of Atlanta, GA-based Tastefully Yours Catering.
Chilled Summer Soups
s the sizzling heat of the summer season wears on, have you ever considered
offering a refreshing chilled soup on board?
A steamy hot soup fills your stomach in the frigid winter months making you feel all warm and cozy inside, helping you thaw both inside and out. Imagine the same feeling of temperature extremes, of being hot, possibly sticky, and dripping in sweat as you endure the heat of summer - you can even see the heat vapor coming up off the hot tarmac like flames of fire.

A chilled soup will cool your body down, it will enliven and energize you, or your passengers and flight crew. So let's Indulge . . .

It is a proven fact that people eat less during the hot months of the year. When the outside temperature is hot our appetite decreases. As we eat, our digestive system causes our body temperature to rise and our brain signals our body to limit our food intake.

Because of the loss of fluids through sweating, we drink more water and other liquids to rehydrate, which may also contribute to appetite suppression.

For this reason you can see that we, your catering sources, load more food, more courses of food to be eaten on board in the winter months than the hot summer months.

The heavier comfort foods we consume in the winter months will make us all very uncomfortable in the summer months. Winter soups are heavier, more substantial, heartier . . . the kind of food that 'sticks to your ribs' and keeps your stomach full longer. In the warmer months, diet habits change.
---
---
Gama Aviation adds to its European services
Flight testing; NVIS modification capability; FAA approvals for Bombardier and Embraer aircraft.
Gama Aviation continues to develop the depth and breadth of its offer by introducing three new services to private and fleet owners.
The first extends the capability of its renowned EASA Part 21J & G capability at Fairoaks, Surrey. The team, specialising in a variety of civilian and military role changes and upgrades, has now added the approval for flight testing in accordance with EASA's Flight Test Operations Manual (FTOM).
---
---
TAG Aviation Spain has added a Citation Sovereign C680 (EC-MLV) to its growing charter fleet.
The Sovereign C680 is an impressive midsized state-of-the-art executive jet which provides a superior overall performance for short and medium range journeys.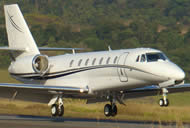 C680 library photo
Capable of travelling 2,847 nautical miles, cruising at 527mph, the efficient and environmentally friendly jet represents the very latest technologically in business aviation. Boasting a long range and extremely quiet spacious cabin interior which has recently undergone a total refurbishment, the jet can comfortably accommodate up to 8 passengers and offers excellent load carrying capabilities. This aircraft can also use runways shorter than any other business jet of the same engine size, providing access to many airports that larger jets cannot reach.
---
ACS posts record month for volumes in July despite European market jitters
During the month of July leading aircraft charter specialist, Air Charter Service, booked 1,114 charter contracts, making it the company's best month on record.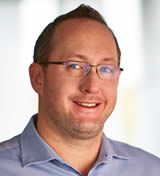 Justin Bowman
Group CEO, Justin Bowman, commented: "It is a great achievement to have organised more than 1,100 charters in a month – many of these consisting of multiple sectors. With our diversification into other markets, such as OBCs and aircraft sales, we actually arranged a total of 1,212 contracts in July. That is an average of one contract every 36 minutes.
---
---
Daher welcomes Europe's approval of Commercial Air Transport ops with single-engine turboprops read
---
Pump Life into Your Press Releases. Deanna Harms, executive vice president at Greteman Group. read
---
Vacation Season. Paula Kraft, founder and President of Atlanta, GA-based Tastefully Yours Catering. read
---
Dornier 228 proves best link for island communities: RUAG takes new order for two aircraft
read
---
Textron unveils new Cessna Denali Single Engine Turboprop
read
---
More stories in our
Industry Supplements
see tabs at top of page.
---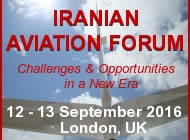 ---