Canada:
Bombardier's flagship Global 7500 enters service
Bombardier celebrated the entry-into-service of its award-winning Global 7500 business jet, during a special event held at its recently renamed Laurent Beaudoin Completion Centre, in presence of selected customers, suppliers and representatives from the industry.
"Pride and excitement are profound understatements when it comes to the entry-into-service of our flagship Global 7500 aircraft," said David Coleal, President, Bombardier Business Aircraft.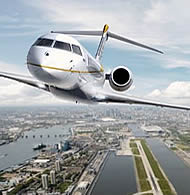 "This revolutionary aircraft is the gateway to a transformed business aviation landscape and a very bright future. No other aircraft can compare and this achievement demonstrates Bombardier's commitment to deliver revolutionary and high-performing aircraft and provide customers with the best business jet experience in the world."
Throughout the entire flight testing program, the Global 7500 aircraft demonstrated its ability to push the boundaries of business travel by exceeding its initial performance commitments.
---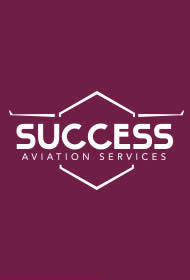 ---
Canada:
ZenithJet oversees completion of first Bombardier Global 7500 to enter service
ZenithJet, a leading business aviation services firm for Bombardier Global aircraft, announced that it was the completions oversight provider for the first Bombardier Global 7500 production aircraft to enter service.
"Our client selected ZenithJet on the strength of our unique expertise with Global aircraft," says George Tsopeis, President, ZenithJet. "We put the aircraft through a rigorous review process and it did not disappoint.
" We were also impressed by the state-of-the-art design elements on the aircraft, which significantly improve the cabin experience by giving it that "home in the sky" feel.
"With the first delivery now complete, we can appreciate that we had the privilege of experiencing this innovative aircraft before virtually anyone outside Bombardier."
---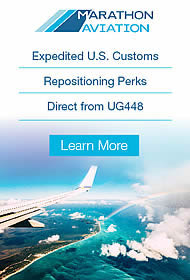 ---
Rotor:
ServiceNow founder Fred Luddy takes delivery of first Airbus H145 for new venture, SoCal Air Services
Airbus Helicopters has delivered a twin-engine H145 rotorcraft to new customer SoCal Air Services, a venture recently launched by Fred Luddy, founder of ServiceNow, a cloud computing company that Forbes declared "The World's Most Innovative Company of 2018" (May 2018 cover issue).
"We are extremely excited to begin flying our new H145. We were immediately drawn to this striking helicopter when we saw it at the Heli Expo trade show in Las Vegas earlier this year," said Mr. Luddy. "What really impressed us with the H145 was its large cabin capacity, high performance, safety features, stylish design, and configuration versatility, all of which make it an invaluable asset as we build our new business and expand others."
The H145 was delivered out of Airbus Helicopters' industrial facilities in Columbus, MS, and will serve as the lead rotorcraft for SoCal Air Services out of Carlsbad, CA. The company will operate the helicopter for charter flights, movie work, real estate operations and to support Mr. Luddy's other business interests, including the World TeamTennis League, a sports property he owns with Billie Jean King.
---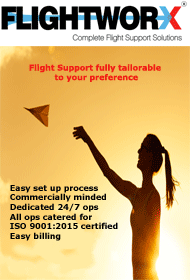 ---
United States:
Carlyle Group to acquire StandardAero from Veritas Capital
Global alternative asset manager The Carlyle Group has agreed to acquire StandardAero, a global provider of aftermarket engine MRO services for the aerospace and defense industries, from Veritas Capital.
The transaction is subject to customary regulatory conditions and is expected to close by the end of the first quarter of 2019. Financial terms were not disclosed.
Founded in 1911, StandardAero is one of the world's largest independent MRO providers offering extensive services and custom solutions for commercial aviation, business aviation, military and industrial power customers.
---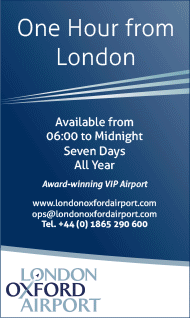 ---
Canada:
Flying Colours Corp breaks ground for new hangar at headquarters
Flying Colours, the North American maintenance, repair, overhaul and completions business has broken ground as work starts on building its largest hangar to date.
Industrial construction company Vicano Construction Ltd braved the cool Ontario weather to formally begin the fourth phase of expansion plans at the Canada-headquartered business aviation company this month.
On completion in mid-2019 the new building will house a a climate controlled, dedicated paint-shop, a spacious hangar large enough to hold up to A220-size aircraft, as well as offices, customer meeting rooms, interiors workshops and a board room.
The investment of approximately CAD$25m will add a further 100, 000 square feet to the Peterborough footprint.
---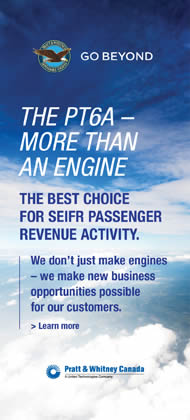 ---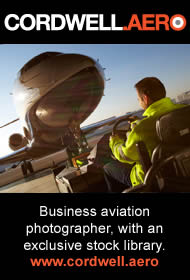 ---
United States:
New name for Naples Florida FBO
The sole full-service FBO at Naples Airport, FL.(KAPF) has announced a name change from Naples Airport Authority to Naples Aviation.
Still under operation by the Naples Airport Authority, Naples Aviation has the same dedicated team providing the expert services customers know them for, along with a new fueling option.
"We're excited about the new name, along with all of the changes that come with it," said Mike Hushek, Naples Aviation's FBO manager. "We have launched a new website for easier customer use and are offering competitive rates on jet fuel with Avfuel Contract Fuel."
With the addition of contract fuel, operators will benefit from better-than-retail rates on jet fuel, as well as no-fee purchases, the ability to put all purchases (fuel and non-fuel with or without a fuel purchase) on their accounts, access to purchasing in a network of 3,000+ global locations, streamlined online account management, and tax-savings benefits.
---

---

Cirrus Aircraft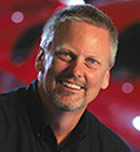 Dale Klapmeier
Cirrus Aircraft has announced that Chief Executive Officer, Co-Founder and National Aviation Hall of Fame member Dale Klapmeier plans to step down from his current executive position within the first half of 2019 and transition into a senior advisory role.
A new CEO is expected to be named within that timeframe as an internal and external search is currently underway.
"Re-imagining personal transportation has been our lifelong mission at Cirrus Aircraft," noted Klapmeier. "We've changed the face of aviation over the past 30 years - from delivering more than 7,000 of the world's best-selling high-performance piston aircraft, to fundamentally rethinking how we travel with the introduction of the world's first single-engine Personal Jet - the Vision Jet - to transforming our business into a lifestyle company that defines our path ahead."
"Transitioning out of day-to-day operations will give me the opportunity to focus on long-term strategic opportunities," continued Klapmeier. "I could not be more confident in the team and I am excited for what lies ahead for the entire Cirrus family. For Cirrus Aircraft employees, partners and owners around the world, the best is yet to come."
---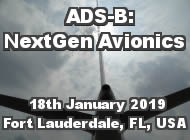 ---