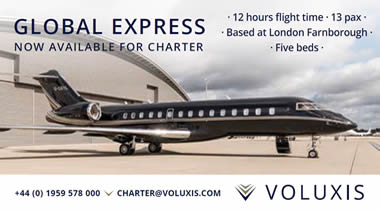 ---

Countering the threat of unlawful drones
From 19-21 December 2018, a series of unlawful drone incidents occurred near London Gatwick Airport causing severe disruption to hundreds of flights. Just two days ago (Tuesday 8th January) similar "possible drone activity" was reported at London Heathrow Airport, resulting in the suspension of all departures for approximately one hour.
Matthew Borie, Head of Analysis at Osprey Flight Solutions, considers the detection, monitoring and countering of unauthorised drone activity near airports and offers advice to Operators.
Over the past four years there has been an enhanced emphasis on detecting, monitoring and countering unauthorised drone activity near airports and/or in close proximity to civilian aircraft inflight.
According to data released by the United Kingdom Airprox Board, there were just six emergency situations involving small commercial drones and civilian aircraft in 2014 and only 29 during 2015. However, those numbers increased exponentially to 71 such incidents in 2016, 93 in 2017 and 132 during 2018.
In similar fashion, the United States Federal Aviation Administration (FAA) documented just 57 drone sightings near airports or civilian aircraft inflight during 2014. However, the FAA reported 1,208 incidents in 2015, 1,762 in 2016 and 2,124 in 2017. Our own comprehensive analysis of publicly available data has identified over 7,000 nefarious drone incidents worldwide in just the past decade. Since November 2017, there have been multiple instances where drones have collided with civilian aircraft.
---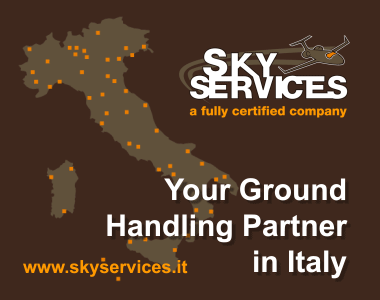 ---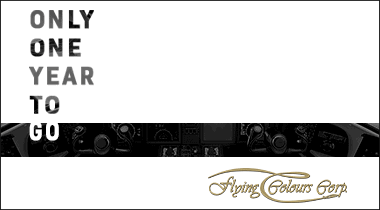 ---
United States:
Cirrus unveils Generation 2 Vision Jet
Cirrus Aircraft has announced the launch of the next generation of the Vision Jet - 'G2' - enhancing performance, comfort and safety for the world's first single-engine Personal Jet.
Increases in cruise altitude, speed and range join the newly-upgraded Perspective Touch+ by Garmin flight deck. Innovative technologies unique to G2 include a category-first Autothrottle, Flight Stream connectivity and more. Enhancing the passenger experience, new executive seats, thoughtfully-engineered noise reduction and a passenger productivity console highlight numerous G2 cabin upgrades.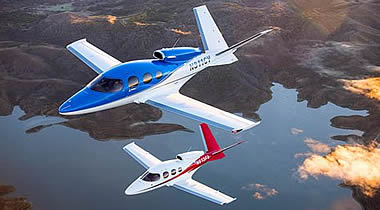 "The Cirrus Aircraft story is one of relentless innovation," said Pat Waddick, President, Innovation & Operations. "Much like the last twenty years of re-imagining the SR Series with constant improvements to performance, safety and comfort, the G2 Vision Jet is the culmination of that same spirit of innovation. This aircraft is yet another game-changer in personal aviation and it's made possible by the world-class team we have at Cirrus Aircraft."
---
---
Trip Planning:
The Evolution of Trip Planning
James Hardacre, World Fuel Services.
Technology is having a significant impact on the business aviation sector and has led to a number of trip planning advancements. At its core, operators require reliable, online tools that provide real-time information and help make them more efficient.
They want the flexibility to research options and plan the trip themselves or send the trip to their service provider if or when they need assistance.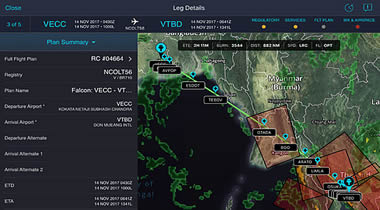 An example of this technology is World Fuel's myWorld app, which is the only app to combine fuel, flight planning, weather, airport search, regulatory data, and trip applications into a single iPad application. It provides jet pilots and dispatchers with a single, easy-to-navigate platform that will take the hassle out of all planning and operational elements of their role.
---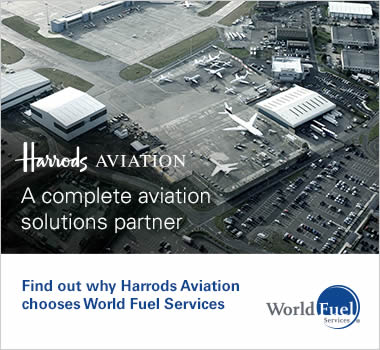 ---
United States:
Cessna Citation Longitude achieves provisional type certification
Textron Aviation's Cessna Citation Longitude super-midsize jet has achieved provisional type certification (PTC) from the Federal Aviation Administration.
The PTC allows operators to begin Citation Longitude flight training in preparation for deliveries early next year and paves the way for the program's final phase of certification.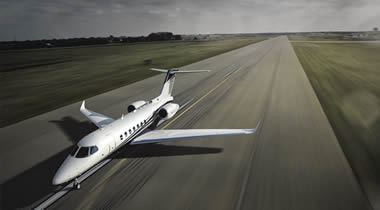 "From an unmatched cabin experience to its commanding performance, the Citation Longitude truly sets a new standard for the business aviation industry," said Ron Draper, president and CEO, Textron Aviation. "Our focus remains on equipping our customers with this revolutionary aircraft, and achieving this milestone is a pivotal step as we complete the final phase of the program."
Activity and interest in the aircraft remains strong as customers experience its capabilities firsthand. Earlier this year, the Citation Longitude completed a world tour, circumnavigating the globe and demonstrating impressive performance figures along the way.
---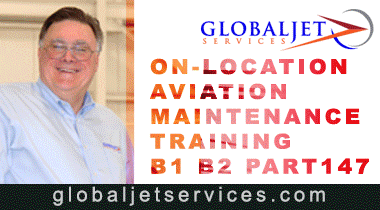 ---
United States:
Duncan Aviation-Provo welcomes first aircraft into first new hangar

Duncan Aviation has welcomed the first aircraft, a Bombardier Global Express XRS, into its first new maintenance hangar at the Provo Municipal Airport in Provo, Utah.
The workscope for the Global includes a 120-month airframe inspection and 10-year landing gear overhaul.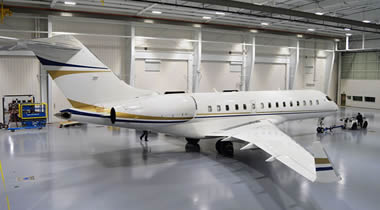 "We have been working hard to prepare and plan for our new maintenance and modifications center in Provo and we are thrilled to have the first maintenance hangar ready and open for work," says Chad Doehring, Vice President of Operations at Provo.
---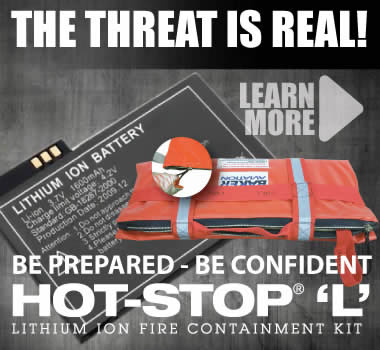 ---
United Kingdom:
London Biggin Hill kicks off outreach year with five new apprentices
London Biggin Hill is beginning 2019 by welcoming five new apprentices, demonstrating its commitment to local education, outreach and training that will support ongoing growth at the airport.
The positions, first announced in September in association with East Surrey College, have been filled by Rhys Bartlett (22), Joel Chivers (25), Aidan Malahu (18), Sebastian Marchant (19) and Ahmed Shah (18). London Biggin Hill's new airport apprentices will assist with the daily operation of the hangar and ramp, moving aircraft and supporting customers. Learning their craft, they'll work side by side with experienced mentors.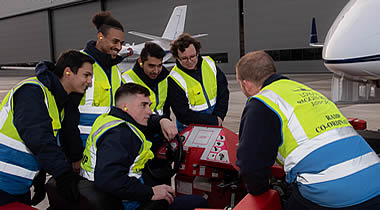 Sebastian Marchant says: "I've always had an interest in aviation and I've wanted to work at London Biggin Hill since I visited their airshows as a child. My family are so excited, as they know that the airport is growing and that I can be part of that development."
---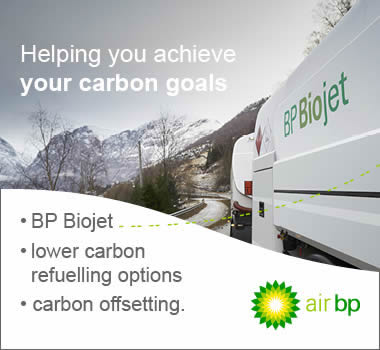 ---
Canada:
Flying Colours Corp completes trio of Bombardier Challenger 650 jets in medevac format
Flying Colours Corp. the maintenance, refurbishment and completion specialist, has completed the industry's first trio of Bombardier Challenger 650 medevac interiors.
Number three, under contract from Bombardier Specialized Aircraft, was completed in December and has already arrived at Swiss Air-Rescue Rega's base in Switzerland alongside the first two aircraft which were completed earlier this year. The third jet replicates the format of the first two cabins and is kitted out to meet the needs of demanding medevac operations.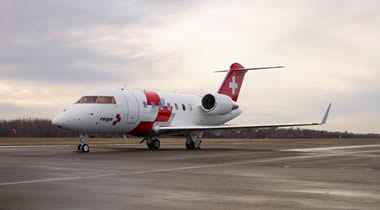 Working in conjunction with Aerolite, the medical equipment specialists, and the Bombardier Specialized Aircraft team, Flying Colours designed, manufactured and installed the majority of the non-medical monuments, furnishings and interior components.
---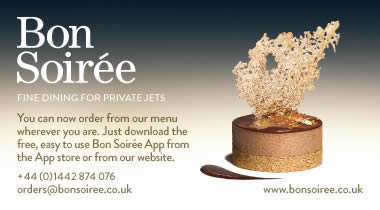 ---
Training:
ASTM International announces certification program for business jet cabin crews
ASTM International, headquartered at West Conshohocken, PA., has announced a new certification program for business jet cabin crews from the organization's affiliate, the National Center for Aerospace and Transportation Technologies (NCATT).
The Business Aviation Cabin Crew program, administered by SpaceTEC Partners, Inc., will require candidates to demonstrate knowledge of and skills in aircraft safety procedures and cabin-service safety as well as professionalism and discretion. The program aims to ensure the comfort and safety of domestic and international passengers.
"Since I began training cabin crewmembers, there has been an ongoing request from clients for accreditation," said Louisa Fisher, program manager of cabin safety with FlightSafety International. "This new program meets the need for an objective and industry-respected certification that recognizes the trained and experienced cabin crew member."
---
---
United States:

IADA awards scholarships to future business aviation leaders
The International Aircraft Dealers Association's Business Aviation Scholarship program has awarded $32k in individual scholarships to eight college students seeking professions within business aviation.
Members of the International Aircraft Dealers Association (IADA) dedicate donated funds every year to aid students in completing their academic goals in preparation for careers in business aviation. Three of the scholarship students attend Vaughn College of Aeronautics and Tech, two awardees attend Louisiana Tech University, two attend Embry-Riddle Aeronautical University and one attends Florida Institute of Technology
---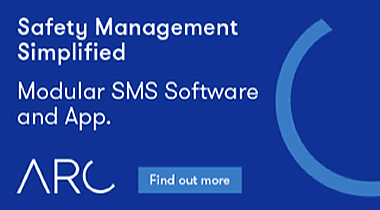 ---
United States:
2019 Travel Risk Map now available
Reveals latest medical and security risk ratings around the world.
Volatility in the world demands vigilance and awareness to rapidly evolving circumstances. The 2019 Travel Risk Map provides a comprehensive overview of risks by destination to help organisations and their flight departments in mitigating travel risks.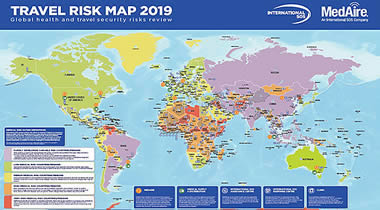 The Travel Risk Map is produced annually by MedAire's parent company, International SOS, and Control Risks.