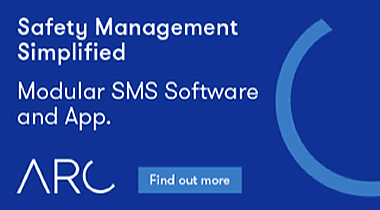 ---
United States:
NBAA joins more than 30 aviation groups urging end to shutdown
As the deadlock in Washington enters its fourth week, the National Business Aviation Association has joined more than 30 aviation industry groups and unions in urging the federal government to end the partial government shutdown, citing its harmful effects on the industry.
"As the partial shutdown continues, the human and economic consequences are increasing and doing greater harm," the groups wrote in a joint letter to President Donald Trump, Senate Majority Leader Mitch McConnell (R-KY), and House Speaker Nancy Pelosi (D-12-CA).
"Civil aviation supports more than 7 percent of the U.S. gross domestic product (GDP) and $1.5tr of economic impact, creating over 11.5m jobs, but this shutdown is hampering our ability to function effectively."
The letter cited several areas of concern to the industry.
---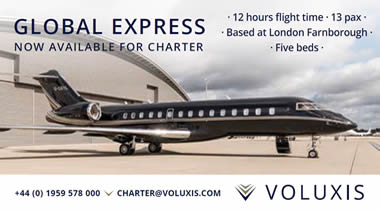 ---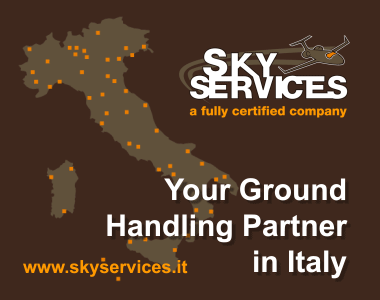 ---
France:

Acropolis Aviation accepts world's first Airbus ACJ320neo
Flies to AMAC Aerospace for VIP cabin outfitting.

Acropolis Aviation, the UK VVIP charter operator, proudly accepted the keys to the world's first Airbus ACJ320neo yesterday (16th January) at Airbus's Toulouse, France HQ.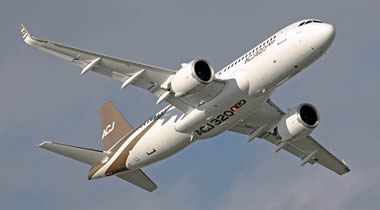 Powered by CFM LEAP-1A engines, the aircraft flies on to Basel, Switzerland where cabin outfitting will immediately commence by AMAC Aerospace. Its new Alberto Pinto cabin interior, which meets Acropolis's unique specification, will be installed over the coming months.
"This is an historic day for Acropolis Aviation, and we are very much looking forward to presenting the aircraft to our clients at the end of the year," commented CEO Jonathan Bousfield.
---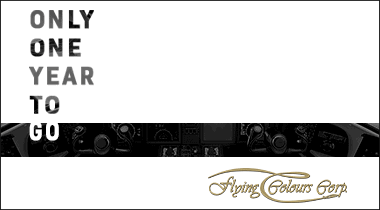 ---

---
Latvia:
Embraer authorized service center launched at FBO RIGA
FBO RIGA and international MRO provider, Jet Flight Service, have announced the launch of an Embraer authorized service center at Riga Airport.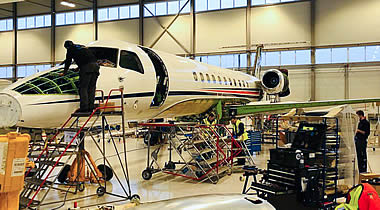 The first Embraer Legacy 650 has already finished C-check servicing at the new facility. The aircraft was undergoing a 96-month inspection together with the installation of ADSB OUT, FANS-1A systems and the replacement of fuselage nose section skins. A second Legacy 650 is now undergoing C-check servicing.
---
---
United States:
Western Aircraft becomes first in US to add Pilatus PC-24 to its charter
Western Aircraft, a Greenwich AeroGroup company, has added a Pilatus PC-24 Super Versatile Jet to WestAir Charter's Federal Aviation Regulations (14 CFR) Part 135 Air Carrier Certificate.
"We are extremely excited to be the first in the country to offer this amazing jet for charter," said Western Aircraft's Vice President of Aircraft Sales and Charter Management Phil Winters.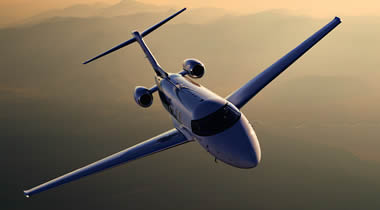 Pilatus PC-24 Super Versatile Jet | Library photo
"This aircraft has superior speed, range and runway performance. It is also the first business jet in the world that has a standard pallet-sized cargo door, making the loading of even the bulkiest of items, such as a kayak, easy. It's a true benefit for our charter customers."
---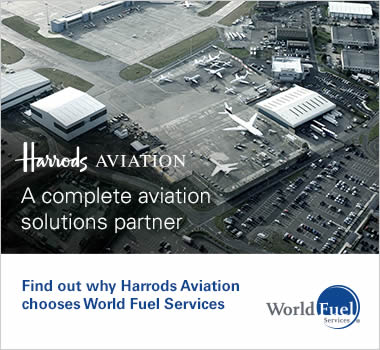 ---
Macau:
Extends international network to Asia Pacific Region.
TAG Aviation has officially launched its first Fixed Base Operation in Asia Pacific.
Located in Macau, the new facility marks a major milestone for the company's ambitions in expanding its business to meet the continuing growth in the Asia Pacific region. The facility represents the fourth FBO for TAG Aviation globally.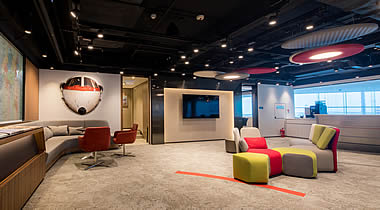 "The opening of our Macau FBO expands our global network to Asia and provides TAG Aviation with the operational capabilities to deliver world-class FBO services in the region," said Steven Young, TAG Aviation Holding Director & President TAG Aviation Asia.
"Macau is rapidly developing as important destination of choice for business aviation and the industry's development enjoys the strong support of the Macau Government."
---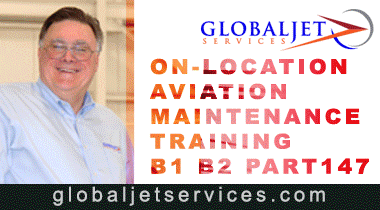 ---
Medevac:
Air Serv positions second aircraft in South Sudan
An Air Serv aircraft has departed Entebbe International Airport for South Sudan to support ongoing humanitarian relief efforts within the region.
The Cessna Grand Caravan took off from Entebbe on January 13, following an inspection by the Ugandan Civil Aviation Authority. It will refuel and receive a second inspection in Juba, South Sudan, before continuing on to its final destination in Wau.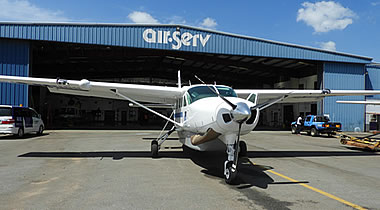 South Sudan marked five years of civil war in December 2018 and experts estimate that there are currently 2.5 million refugees and 1.8 million internally displaced people within the country. Despite a peace deal signed between the South Sudanese government and the opposition in September 2018, violence continues and the humanitarian crisis has escalated.
The aircraft will be based with a team of six in Wau, located approximately 400 miles northwest of the capital Juba, and is expected to remain for twenty-four months.
---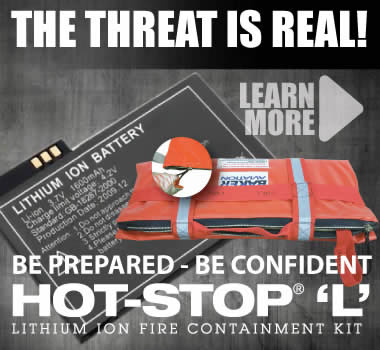 ---
United Kingdom:
London Biggin Hill Airport launches Unite to Inspire initiative
London Biggin Hill Airport is launching Unite to Inspire, a new initiative encouraging young people to study STEM subjects, preparing them to become the next generation of aviation professionals.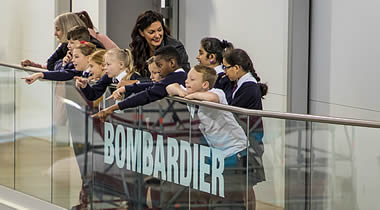 Unite to Inspire brings together the airport's thriving business community of 70 resident aviation companies to motivate students into pursuing STEM subjects (Science, Technology, Engineering and Maths), by demonstrating how this path can lead to stimulating jobs within aerospace.
Participating businesses include Bombardier, Textron Aviation, RAS Completions and helicopter specialists Castle Air.
---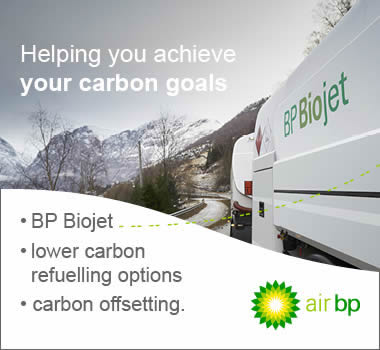 ---
United Kingdom:

SaxonAir expands charter fleet with Phenom 300 hot based throughout Europe
Private air charter operator SaxonAir has announced the addition of an Embraer Phenom 300 jet to their aircraft fleet.
The 2016 manufactured aircraft G-KRBN is to be hot based throughout Europe operating from various key European locations. This addition brings the fleet at SaxonAir up to a total of 9 jet aircraft and 4 helicopters, giving SaxonAir one of the most unique and diverse charter fleets in the market place.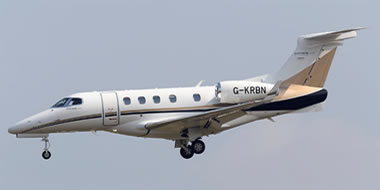 The Phenom 300 is the fastest jet in its class with a range of 1800 NM and cruise speeds of up to 518 mph able to transport up to 8 passengers from London to Moscow. The aircraft offers excellent safety, comfort and performance which alongside economical operating costs, means the aircraft is a very popular choice for charter clients.
"Entering another aircraft into the market with no owners release and no fixed base strengthens SaxonAir's European wide presence significantly," said SaxonAir Charter Sales Manager Jack Hellewell. "Although we have aircraft bases at Stansted, Luton, Farnborough and Norwich, as well as Cannes in Southern France, we expect to keep this aircraft flying consistently with competitive point to point pricing."
---
---
---
United States:
OK3 AIR gears up to greet traffic headed to the 2019 Sundance Film Festival

As a special thank you for flying in, OK3 AIR will award AVTRIP Members five (5) points per gallon from January 22nd - February 5th.
"Our team always looks forward to Sundance," said OK3 AIR Owner Nadim AbuHaidar. "As the gateway to the event, we want to thank our loyal customers with this promotion - it's our way of adding to the excitement and showing our appreciation to pilots who choose OK3 AIR."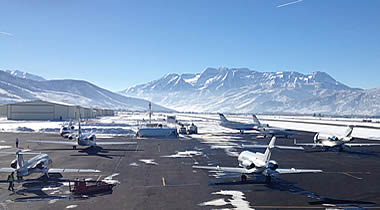 Situated 20 minutes from the Sundance Resort, OK3 AIR boasts an eight-acre parking ramp, hangars that accommodate aircraft up to a G-IV, deicing, rental cars, full concierge services, a conference room, and a pilot's lounge with Wi-Fi and flight planning. www.ok3.aero