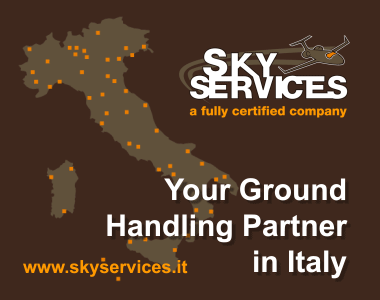 ---
Malta:
VistaJet celebrates 15th anniversary with global expansion
VistaJet has announced another record year in 2018, with new Members and number of flights up prominently year on year.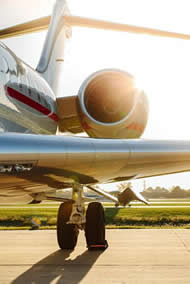 As it enters its 15th year, Malta based VistaJet made significant progress on its core strategic priorities, increasing market share worldwide.
In line with the asset lite macro trend taking off globally, VistaJet saw new contracts of its flagship Program membership grow by 31% in 2018 and the number of flights increased by 25%. As demand for longer flights and comfort continues to increase across the industry, VistaJet's utilization grew by 20% across its fleet of over 70 aircraft - now equating to enough hours to fly each aircraft around the world 20 times on average.
---
---
---
France:
Daher expands TBM customer support with new Paris base
Daher has announced the opening of a new TBM customer support base serving the Île-de-France geographic region surrounding Paris, strategically situated in a technology cluster zone that has earned the designation as 'Europe's Silicon Valley'.
Located at the popular Toussus-le-Noble aerodrome southwest of Paris, this operation includes a workshop and offices in Hangar 111/112, positioned near the airport's main entrance.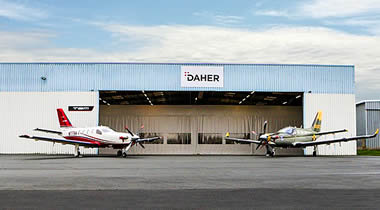 As a subsidiary of the primary TBM Service Center at Daher's Tarbes-Lourdes-Pyrenees Airport facility, this latest customer support base is Part 145 approved by the European EASA and U.S. FAA airworthiness authorities - enabling work to be performed on TBM aircraft registered both in Europe and the United States.
---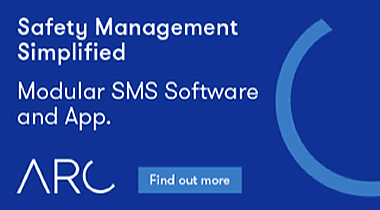 ---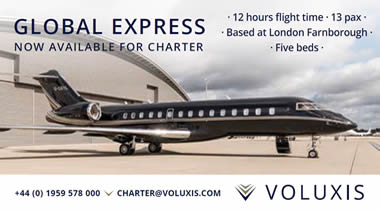 ---
Schedulers & Dispatchers Conference:
Air Elite newest locations span both hemispheres
Platinum Business Aviation Centre (YBCG and YMEN, Australia), FBO Redwings (MMQT, Mexico) and Kayan Jet (TKPK, Caribbean) are the four newest FBOs to join World Fuel Services' Air Elite Network.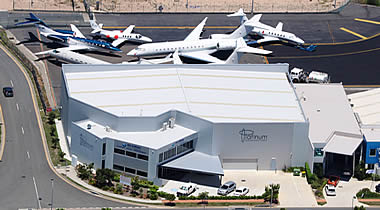 Platinum Business Aviation Centre (YBCG), Coolangatta, Gold Coast.
Platinum Business Aviation Centre has two locations in Australia, Coolangatta on the Gold Coast (YBCG) and Essendon Fields in Melbourne (YMEN). These locations boast quick solutions for extraordinary needs including five-star catering, hotel arrangements and limousine transfers. The facilities have a pilot lounge, VIP passenger lounge and airside vehicle access. Airside support includes 24-hour fuel and ground support, aircraft towing and servicing.
---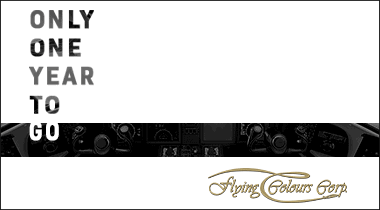 ---
United Kingdom:
AVIAA to acquire Convolus, merges fleets
Brings larger scale global purchasing for business aviation with wider European footprint.
AVIAA, the international group purchasing organization for business aviation, is adding over 150 new aircraft to their membership with the announcement it has reached an agreement with Europe's smart purchasing business Convolus to merge their operations.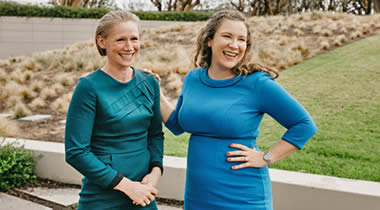 Irena Deville, Managing Director and Gillian Hayes, CEO AVIAA.
The move will see AVIAA widen its footprint in Europe with the establishment of an office in Munich, Germany, complementing its existing bases in the UK and US. Irena Deville, co-founder and CEO of Convolus, becomes Managing Director - Europe and Middle East for AVIAA, and she will work alongside California-based CEO Gillian Hayes and her team.
---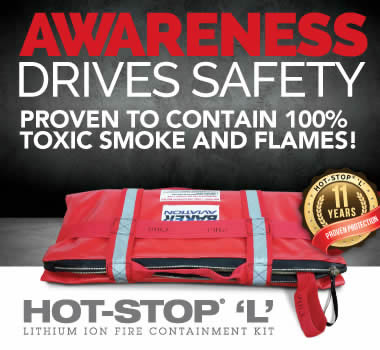 ---
Switzerland:
Cold snap spells successful World Economic Forum for Luxaviation
Luxaviation Group is celebrating a successful 2019 World Economic Forum (WEF) at its ExecuJet Zurich FBO, with record demand for hangar space, de-icing services and refuelling.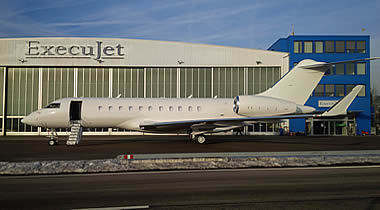 In preparation for the event, ExecuJet expanded its capabilities at Zurich Airport, boosting its parking space with a newly rented 2,640sqm hangar and eight additional parking stands allocated to ExecuJet clients. With temperatures falling to -6˚C and snow flurries at the end of the week, almost every aircraft on the open stand required de-icing. Hangar space was also in high demand.
---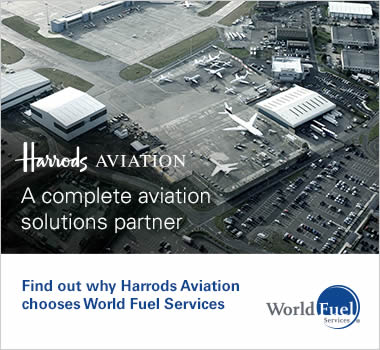 ---
United States:
Avflight Milwakee opens new FBO
Avflight Corporation starts the new year in a new FBO at its Milwaukee, Wisconsin, location (KMKE).
The 3,295 square foot, state-of-the-art FBO building was constructed in the contemporary Avflight style with the needs of travelers in mind. The facility features a cozy fireplace, a comfortable pilot lounge, two private pilot snooze rooms, well-appointed conference rooms for business on the go, a kitchen for guest use and a catering kitchen.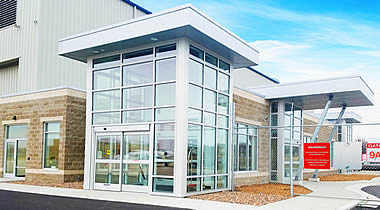 "It's been a rewarding year-plus providing exceptional aviation services to the Milwaukee community, and we're pleased to be able to match that level of service with the comforts of a first-rate facility," said Garrett Hain, Avflight's director of finance.
---
---
Spain:
Air BP adds exclusive Spanish destination La Perdiz to its network
Air BP has added La Perdiz (LEIZ) airport on the La Nava estate to its Spanish network. This latest addition to the network brings the total number of Air BP's locations in Spain to 49.
Effective immediately, Air BP will supply Jet A-1 fuel at La Perdiz, one of Spain's most exclusive country destinations. Air BP customers will benefit from convenient direct access to the location, rapid turnarounds and a high degree of discretion at this dedicated business aviation airport.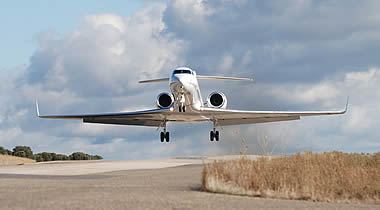 Jesús Presa Fernandez, General Aviation Account Manager Air BP Spain comments: "La Perdiz is a highly convenient location for travellers given its location directly on the La Nava estate. If we add to this a service specifically designed for general aviation without waiting times, it will become a very popular destination in our network. We are ready to deliver a premium service and welcome all customers visiting La Perdiz this year."
---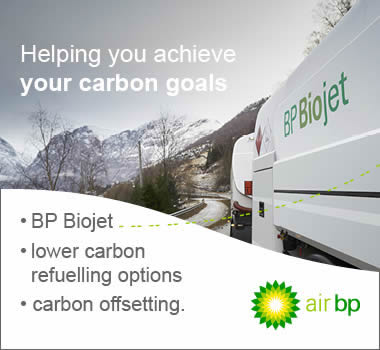 ---
Training:

TAG Farnborough Airport launches Flying Scholarship 2019
TAG Farnborough Airport, UK, has launched the TAG Flying Scholarship 2019.
Under the auspices of the Honourable Company of Air Pilots' scholarship programme, TAG Farnborough Airport grants one person a scholarship with the aim of supporting individuals who might otherwise not have the necessary resources to gain flying experience and ultimately achieve their Private Pilot's Licence (PPL).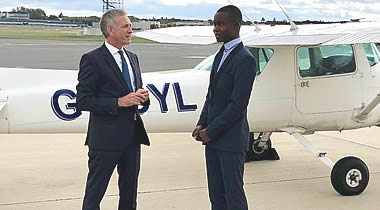 Last year's scholarship recipient, 17-year-old Réshé Harrison, with TAG Farnborough Airport CEO, Brandon O'Reilly.
The TAG Flying Scholarship is part of the airport's "Aviation to Education" programme. Now in its 12th year, the programme engages schools and colleges within the local area to inform and educate about aviation.
---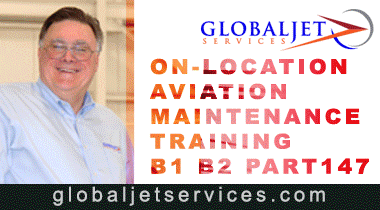 ---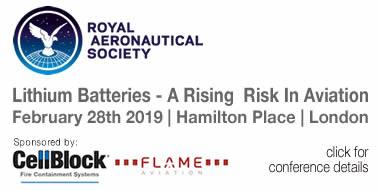 ---
United Kingdom:
Weston Aviation FBO open for business at Gloucestershire Airport
Weston Aviation, the UK and Ireland based FBO and Business Aviation specialist have commenced operations and launched a new Business Aviation Centre and FBO at Gloucestershire Airport (EGBJ/GLO). The new facility and service officially opened its doors on the 7th January 2019 and the FBO has already welcomed a number of visiting aircraft and crews.
Weston Aviation CEO and founder, Nick Weston said "In just the first few weeks of operation we have been delighted to welcome both new and existing customers to our FBO which is encouraging and already confirms our vision for making Gloucestershire Airport a significant business aviation airport in the region"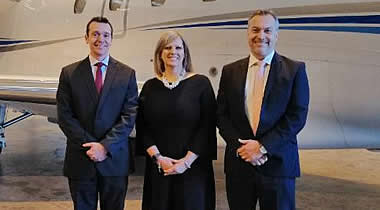 (L to R): Mark Ryan Managing Director, Gloucestershire Airport; Western Aviation Managing Director Becky Carver and Weston Aviation CEO, Nick Weston.
Mark Ryan, Managing Director of Gloucestershire Airport said, "We are delighted to welcome Nick and his team at Weston Aviation to Gloucestershire Airport, the UK's leading General and Business Aviation airport."
The new FBO facility, located in the main terminal building, offers crew and passenger lounge facilities with direct ramp access for passengers and vehicles.