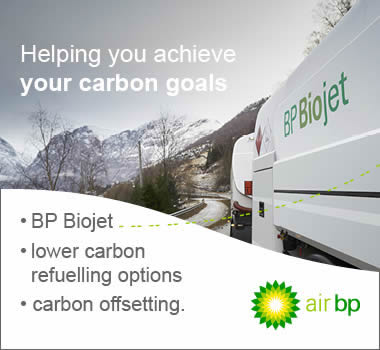 ---
United States:
Boeing partners with Aerion to accelerate supersonic travel
Aerion's AS2 will be the first supersonic business jet to market. Boeing to provide financial, engineering and industrial resources.
Boeing has announced a partnership with Aerion, the next-gen supersonic aircraft pioneers headquartered in Reno, Nevada.
As part of the agreement, Boeing made a significant investment in Aerion to accelerate technology development and aircraft design, and unlock supersonic air travel for new markets. Terms of the deal were not disclosed.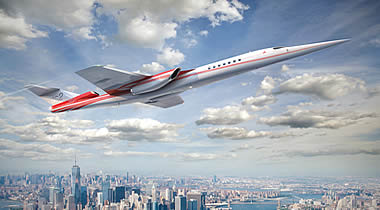 Boeing will provide engineering, manufacturing and flight test resources, as well as strategic vertical content, to bring Aerion's AS2 supersonic business jet to market. The AS2 is designed to fly at speeds up to Mach 1.4 or approximately 1,000 miles per hour. With the ability to fly up to 70 percent faster than today's business jets, the AS2 will save approximately three hours on a transatlantic flight while meeting environmental performance requirements. The aircraft is slated for first flight in 2023.
---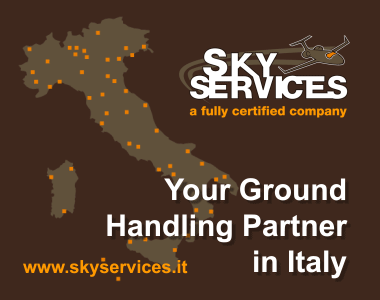 ---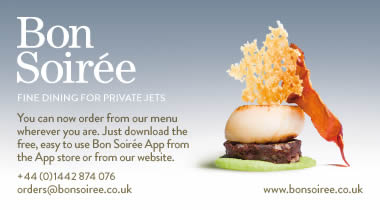 ---
Canada:
Flying Colours Corp celebrates thirty years of business
Flying Colours Corp., the North American maintenance, repair, overhaul and completions business is celebrating thirty years of successful MRO and interiors operations.
Launched as an aircraft painting business by current President, John Gillespie, the small start-up quickly developed into an aircraft sales business before evolving into a fully-fledged MRO and interiors business in 1989.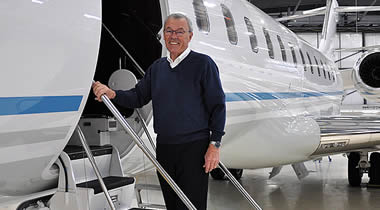 John Gillespie Founder and President of Flying Colours Corp.
Since inception the privately owned, family run company has grown the business from a small hangar dedicated to painting turbo-props and small jets at Peterborough Airport to an international company known for its strong maintenance capabilities, creative cabin-interior design resulting in functional, yet stylish completions, refurbishments including Flying Colours branded CRJ ExecLiner, avionics expertise and ability to handle complex special mission projects.
---
---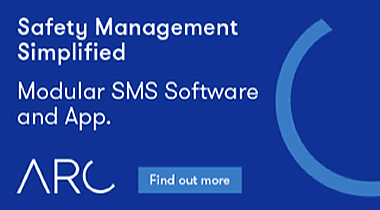 ---
United States:
Sheltair Aviation's westward expansion launches in Colorado with FBO services at KBJC
Sheltair Aviation has announced that it will be serving the general aviation community with a full-service FBO at Rocky Mountain Metropolitan Airport (KBJC), opening a state-of-the-art temporary facility while a permanent multimillion dollar FBO complex is under construction that will offer a new terminal, build-to-suit hangar and office space opportunities.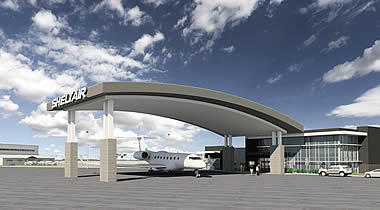 Under construction - a rendering of Sheltair's permanent facility at Rocky Mountain Metropolitan Airport.
The agreement marks Sheltair's first corporate presence west of the Mississippi and reflects the national strength of a company that, for more than thirty years, has grown its reputation for service and safety at airports along the Eastern Seaboard.
---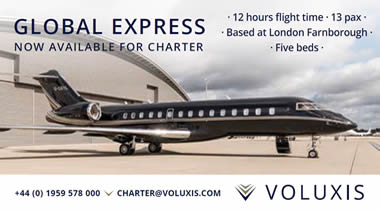 ---
United States:
Latitude 33 Aviation expands fleet with two Citation Latitudes
California-based charter, management and sales company, Latitude 33 Aviation, has taken delivery of two factory-new Cessna Citation Latitude jets, further expanding its fleet of charter aircraft.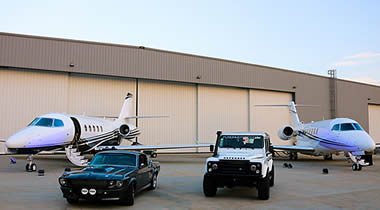 The increase to the premium aviation company's midsize and super-midsize aircraft portfolio provides increased availability for nonstop coast-to-coast and international flights. The two state-of-the-art, midsized aircraft will join the high-end operator's existing fleet of managed aircraft, bringing Latitude 33 Aviation's total fleet size to over 30 private jets.
---
---
British West Indies:
Avfuel brands Turks and Caicos FBO: Heron Aviation
Avfuel has welcomed Blue Heron Aviation (MBPV) to its branded network of independent FBOs, offering operators a gateway to paradise with the benefit of Avfuel programs, including Avfuel Contract Fuel and AVTRIP rewards.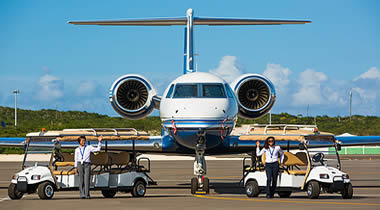 Under private ownership since opening its doors in 2014, Blue Heron Aviation has used first-in-class facilities, professionalism and customer care to attract the majority of the island's discerning travelers. Its experienced staff provides the warm island hospitality vacationers deserve when landing on its ramp, with a level of personalized service and attention to detail unmatched by others.
---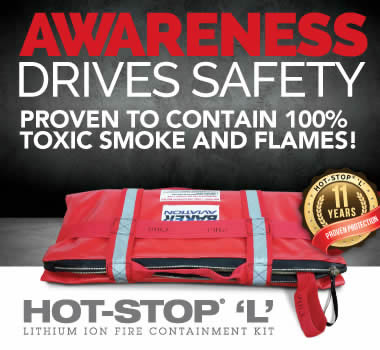 ---
United States:
Ohio State University Airport joins Paragon Network
The Ohio State University Airport at Don Scott Field (KOSU), is now an elite member of The Paragon Network.
Situated 10 minutes from Ohio State University and 15 minutes from The Columbus Zoo and Murfield Village Golf Club, the state-of-the-art FBO features a private pilot lounge, sleep rooms with DirecTV, an on-site restaurant, pilot shop and more.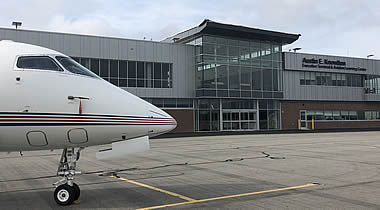 "We are thrilled to have the opportunity to work with The Paragon Network's elite group of FBOs," said General Manager Michael Eppley. "Our airport is not only well positioned in the Columbus market, but in addition we offer a premier facility with a competitive price. I look forward to working with the other FBOs in the network and sharing the benefits of choosing us as their preferred FBO in Columbus. We work hard to not only meet, but exceed each customer's expectation every visit. Joining up with these exceptional FBOs will provide us the opportunity to take our great safety and service standards to an even higher level."

---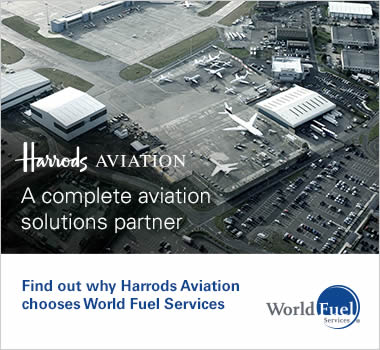 ---
United Kingdom:
SR Technics expands its line maintenance services in UK
Zurich-headquartered MRO service provider, SR Technics, has announced further expansion of its UK line maintenance network with the opening of a new line station at Birmingham (BHX).
Thanks to the addition of the new station, SR Technics is now present at all major international gateways in the UK, serving many international customers.
In addition to the network growth during the last twelve months, SR Technics has offered increased capabilities for latest generation aircraft including the Airbus A320neo and A350XWB as well as the Boeing 787 and 737MAX.
---
---
United Kingdom:

British pilots launch campaign to end scandal of statutory maternity pay
The British Airline Pilots Association (BALPA) is calling for airlines to encourage women in to the industry by improving maternity pay. BALPA says the current level of statutory maternity pay, offered by most airlines, is an obstacle that puts women off joining the profession.
BALPA launched its industry wide 'Baby on Board' campaign with a parliamentary event, to demand an end to statutory maternity pay and the implementation of a better, more appropriate offering for pilots.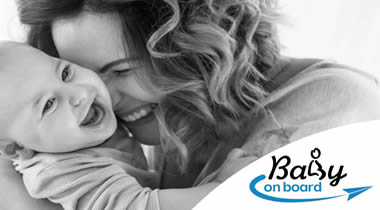 Statutory maternity pay is £145 per week from weeks 7-39, which can mean pilots taking a 90% pay cut. BALPA is calling for full pay for the first 26 weeks maternity leave and half pay for the remainder of their statutory maternity leave.
---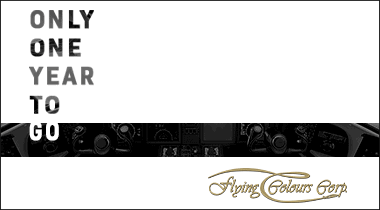 ---
Switzerland:
TAG Aviation SA has renewed its prestigious WYVERN Wingman certification after once again successfully passing the rigorous safety audit conducted by WYVERN.
To achieve Wingman status operators must actively show their commitment to leading safety practices and maintain a strong safety culture. They must also provide consistently up-to-date accurate safety data in the WYVERN online database and successfully pass on-site audit every two years where flight, maintenance and company business practices are evaluated against "The Wingman Standard".
"Retaining our WYVERN Wingman rating is a hugely important endorsement and demonstrates our on-going commitment to upholding advanced safety practices as we strive to exceed industry expectations", said Erwan Clolery, Safety and Compliance Monitoring Manager, TAG Aviation Geneva. "Successful attainment of the prestigious Wingman Certification reaffirms TAG Geneva's status within an elite category of operators and is testament to our advanced level of safety expertise and quality operating standards."