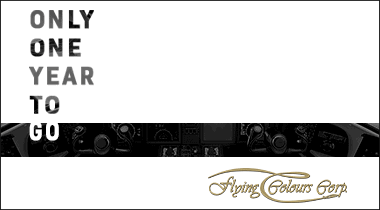 ---
United States:
Gulfstream G500 earns innovation award for setting new safety standards
Gulfstream Aerospace Corp. has received a 2019 Business Intelligence Group (BIG) Innovation Award for the advanced technology introduced on the high-performing Gulfstream G500.
The Business Intelligence Group seeks out and rewards those with vision, creativity and persistence, all hallmarks found in the world's leading companies and individuals.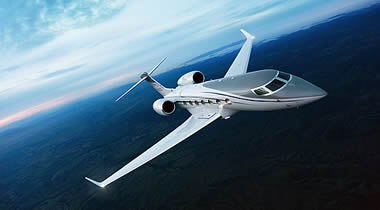 The G500 earned the award for its influence on worldwide travel thanks to the introduction of the Symmetry Flight Deck and the safety advancements it brings to the business-jet industry. The new Gulfstream innovations feature active control sidesticks, the most extensive use of touch-screen technology in the industry, and Gulfstream's third-generation Enhanced Flight Vision System.
---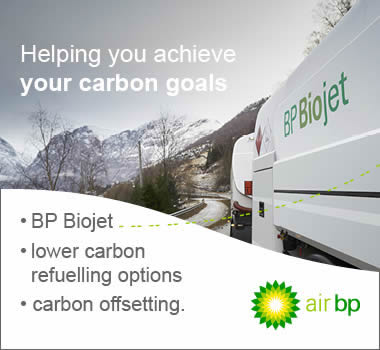 ---

---
United States:
MSB Aerospace celebrates first year of production in Savannah
MSB Aerospace LLC, the US-based division of Montreal-headquartered precision engineering business MSB Design, is celebrating the first year of production at its Savannah, Georgia facility.
Opened late in 2017 to better serve the US market, the facility has quickly ramped up to manufacture customized, precision-engineered products for the business aviation sector. To date, the operation has produced a variety of bespoke crystal, china and flatware stowage inserts (CCF), more than 50 single and dual pedestal hi-lo tables, personal device holders, and a collection of MSB's innovative up-lit glass holders.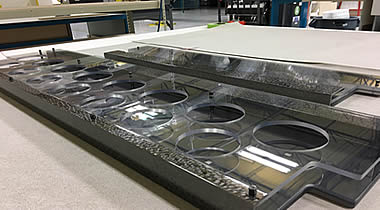 The first hammered metal-look glass racks were manufactured at MSB Aerospace LLC in Savannah.
When production began in Savannah, MSB Aerospace LLC employed nine people. Today the staff numbers 22 with more recruits anticipated to join in the next six months.
---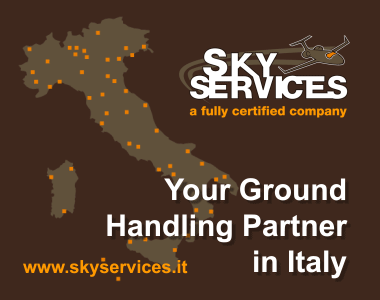 ---
United Arab Emirates:
Falcon Aviation wins Saudi GACA accreditation for maintenance
Falcon Aviation, a leading business aviation services company in the UAE, has been awarded new accreditation to handle business jet and regional aircraft MRO at its UAE bases by Saudi Arabia's General Authority of Civil Aviation (GACA).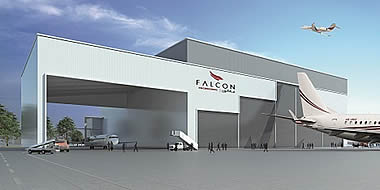 Falcon Engineering MRO, Dubai.
"This is a significant endorsement for Falcon Aviation to be recognised by GACA and we look forward to delivering the same high level of service and support to customers of Saudi-registered aircraft that we provide to our UAE and international customers," said Director of Engineering Nicolas Tejera. "We are looking forward to welcoming Saudi operators and private owners here in the UAE," he said.
---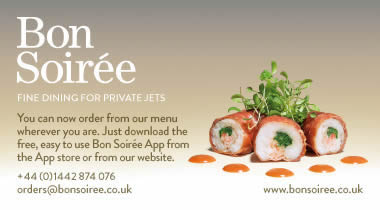 ---
---
United States:
Stuart Jet Center guests benefit from addition of customs
Operators flying to Stuart Jet Center at Witham Field (KSUA), South Florida, are now benefitting from the convenience of US Customs for streamlined international travel.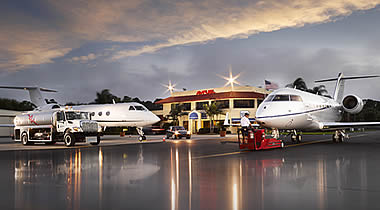 "We've been continuously increasing our amenities and services to better support a diverse group of operators," said Dan Capen, president of Stuart Jet Center. "Adding a customs facility on the airport field is a major step to accommodating more needs, particularly for international operators looking for reliable, quality FBO services in South Florida. The addition of customs will be great for the airport, the community and those who visit us."
The 3,210 square foot US Customs facility at Witham Field is the first intermodal clearance facility of its kind in Florida, processing international travelers arriving in Martin County by air and sea.
---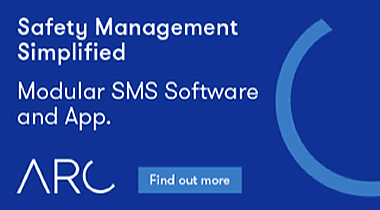 ---
Unmanned Aircraft Systems:
FlightSafety teams with Praxis to deliver UAS flight training
FlightSafety International will deliver Unmanned Aircraft Systems practical flight training in conjunction with Praxis Aerospace Concepts, Inc.
"Our Unmanned Systems Training program developed in conjunction with Praxis, will help commercial operators achieve the highest levels of safety and proficiency," said Ray Johns, Co-CEO, President, Government and Manufacturing. "As a global leader in aviation training with more than six decades of experience, FlightSafety has the capability to develop and deliver the most comprehensive UAS training available. We appreciate and value the expertise Jonathan Daniels and his team at Praxis bring to this important new program."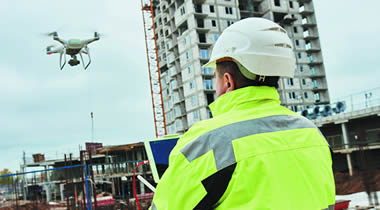 UAS training will initially be offered in the Las Vegas area and at several FlightSafety Learning Centers in the United States. The AUVSI TOP compliant courses will focus on standardization, professionalism and offer the highest quality training in the industry. They are built to ASTM International UAS standards as well as those of several other national aviation authorities throughout the world.
---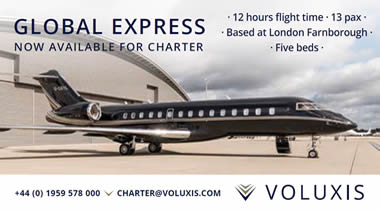 ---
---
United States:
Meridian adds Challenger 650 to fleet
Meridian Air Charter has announced the addition of a new 2018 Challenger 650 (N562RT) business jet to its ever-growing managed fleet.
The aircraft is based in West Palm Beach, FL, and conveniently serves our South Florida and New York City-area customers. This heavy jet is impeccably maintained both inside and out, and contains the modern amenities that discerning passengers require when choosing a business aircraft. It is immediately available for charter.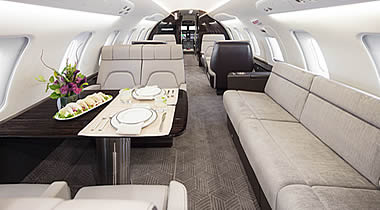 The aircraft is well-equipped with modern technology, including complimentary high-speed domestic Wi-Fi, inflight satellite phone system, Airshow moving maps and display, and a multimedia entertainment system with USB and iPad connectivity. Other essential amenities that are offered include a full galley with sink, microwave and convection ovens, coffee maker, and private lavatory with sink. The cabin is berthable and can sleep up to five people, making this aircraft an ideal option for both domestic and international trips
---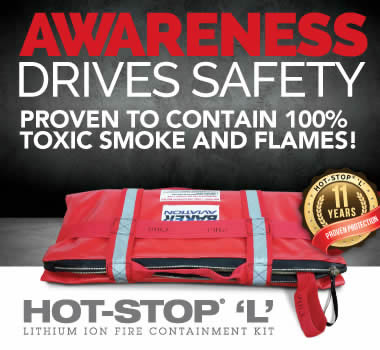 ---
United States:
Clay Lacy opens new maintenance facility at Van Nuys
Clay Lacy Aviation has opened a new round-the-clock aircraft maintenance, repair and overhaul facility for its FAA Part 145 repair station at Van Nuys Airport in Los Angeles.
The facility provides light and heavy maintenance and repair services, avionics and cabin entertainment upgrades and installations, interior design, modifications and refurbishing, and 24/7 AOG support for the southwestern US.
Employing over 70 technicians, avionics experts, interior craftsmen and support specialists, the facility sits on 7.6 acres with a 66,000-square-foot hangar and 86,000 square feet of office and shop space. New features include an expanded parts and rotables department, interior design suite, battery refurbishment center, client office suites and conference room.
---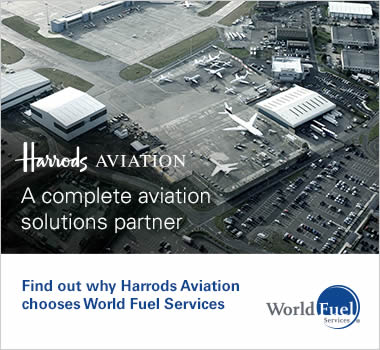 ---
Canada:
Flying Colours Corp celebrates thirty years of business
Flying Colours Corp., the North American maintenance, repair, overhaul and completions business is celebrating thirty years of successful MRO and interiors operations.
Launched as an aircraft painting business by current President, John Gillespie, the small start-up quickly developed into an aircraft sales business before evolving into a fully-fledged MRO and interiors business in 1989.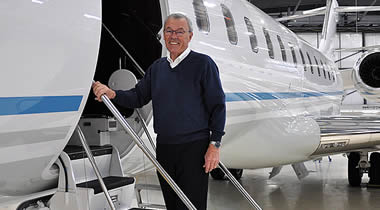 John Gillespie Founder and President of Flying Colours Corp.
Since inception the privately owned, family run company has grown the business from a small hangar dedicated to painting turbo-props and small jets at Peterborough Airport to an international company known for its strong maintenance capabilities, creative cabin-interior design resulting in functional, yet stylish completions, refurbishments including Flying Colours branded CRJ ExecLiner, avionics expertise and ability to handle complex special mission projects.
---