United States:
GAMA presents 2018 year-end aircraft shipments and billings
'First year since 2013 that we've seen all segments up in deliveries' - CEO Pete Bunce.
The General Aviation Manufacturers Association (GAMA) released the 2018 year-end results at its 'State of the Industry' press conference yesterday (20th February).
GAMA Chairman and Gulfstream Aerospace Corp. President Mark Burns announced that globally, airplane shipments increased 4.7 percent, to 2,443 units in 2018. Airplane billings increased 1.5 percent, from $20.2bn to $20.6bn.
Worldwide rotorcraft shipments rose 5.4 percent, from 926 to 976 units. Rotorcraft billings decreased slightly, by 0.7 percent.
Notable from these numbers is piston airplane deliveries increased by 5.0 percent, to 1,139 units. Turboprop airplane shipments increased to 601 units. Business jet deliveries improved, from 677 to 703 units.
---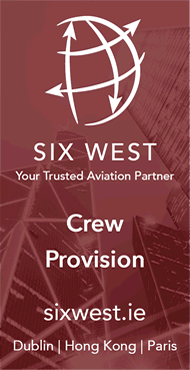 ---
United States:
JETNET releases 2018 pre-owned aircraft market analysis
December and year-end bizjet, turboprop, piston, helicopter, airliner market information.
JETNET LLC's analysis of key worldwide trends across all pre-owned aircraft market sectors, compares December 2018 to December 2017, as well as 2018 year-end versus 2017.
Most market sectors are showing lower inventory for sale in the comparison of 2018 to 2017, except for Piston Helicopters. Also, there were fewer full-sale transactions in 2018 compared to 2017, except for Business Jets and Fixed Wing Pistons, where retail transactions were up 2.1% and 19%, respectively.
The Fleet For-Sale percentages for all market sectors, except for Piston Helicopters and Commercial Turboprops, were lower in the December comparisons, with Business Jets and Piston down the most (.9 and .8 percentage points, respectively).
Across all market sectors, JETNET is reporting 9,198 full retail sale transactions for 2018.
---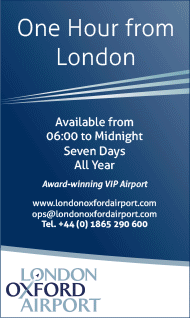 ---
United States:
G650ER sprints from Singapore to San Francisco
Gulfstream's ultralong-range G650ER has again demonstrated its performance prowess in a city-pair record connecting Singapore and San Francisco - a distance of 7,475 nautical miles/13,843 kilometers - in 13 hours and 37 minutes.
The G650ER departed Singapore's Changi Airport at 10:58 a.m. local time December 18, 2018, crossing the Pacific to arrive in San Francisco at 8:45 a.m., local time. Flown at an average speed of Mach 0.87.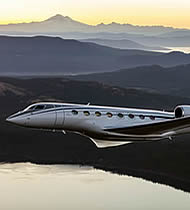 The Singapore to San Francisco sprint marked the final leg of the seven-record journey.
---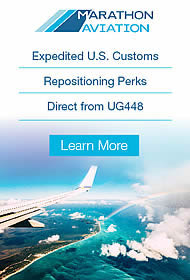 ---

Deanna Harms, executive vice president, at Greteman Group, a marketing communications agency in Wichita, the Air Capital.
Ever feel like you have more information but less ability to put it to use? You're not alone. We hear that from clients large and small.
Most of the time that comes from not being selective in the data being monitored. Data can feel like an information firehose, impossible to drink. You want to channel the stream and adjust the spigot to fill your cup with only the good stuff. The goal: convert data into wisdom that drives action.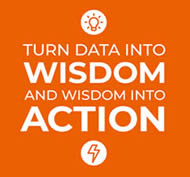 Refine Your Review
Carve out think time. If you're always meeting, always talking, always reacting, you cannot plan. Start by focusing on your desired outcomes, then reverse engineer the path that gets you to the goal. At every step, there should be a metric that can lead to insights and aha moments.
Hit a wall? Brainstorm with others. The group is smarter than the individual. Every time.
---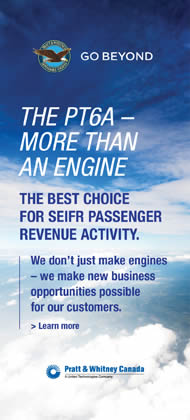 ---
Brazil:
Embraer's Sorocaba Service Center performs first complete Legacy 600 renovation
The Embraer Executive Jets Service Center in Sorocaba, Brazil, has performed the first complete renovation of a Legacy 600 business jet.
The used aircraft was purchased by a South American customer who chose to customize the whole aircraft with a new interior, systems upgrades and a new paint scheme.
The aircraft, built in 2006, received new seats, carpets, ceiling material, side panels as well as a new varnish hue for all the furniture. The galley received new flooring and the divan and curtains now have new fabrics.
The service team also performed an overhaul of the landing gear and the installation of ADS-B Out (Automatic navigation and aircraft tracking data transmission technology), along with a GPS upgrade.
---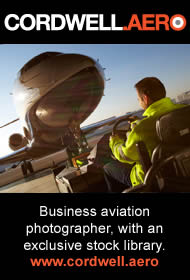 ---
Vietnam:
Vietnamese CAA meets international safety standards
The FAA has announced that Vietnam complies with international safety standards and has been granted a Category 1 rating under the agency's International Aviation Safety Assessment (IASA) program.
A Category 1 rating means Vietnam's civil aviation authority meets International Civil Aviation Organization (ICAO) standards for personnel licensing, operations, and airworthiness. With the Category 1 rating,
Vietnamese air carriers that are able to secure the requisite FAA and DOT authority can establish service to the United States and carry the code of U.S. carriers.
The FAA had not previously assessed Vietnam's civil aviation authority for compliance with ICAO standards.
---

---

Bangor International Airport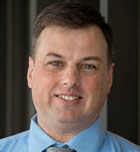 Brian Veneziano
Brian Veneziano has been appointed as the new Assistant Director at Bangor International Airport, bringing extensive operational experience to this senior role.
His appointment follows more than 20 years with the Maine Army National Guard, where he held a number of positions - from Aviation Company Commander, responsible for the training, maintenance, sustainment and combat operations of 15 aircraft and 155 soldiers deployed to Iraq, to HR manager.
For three years, as State Army Aviation Officer, Veneziano directed the Maine Guard's aviation programs, ensuring the safe operation of aircraft and responsible for aviation related occupational health and safety compliance and managers' internal control program inspections.
---
TAG Aviation (UK)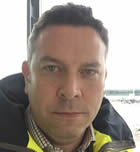 Stuart Stevenson
TAG Aviation (UK) Ltd has announced the appointment of Stuart Stevenson as Head of Compliance and Safety, to be based in Farnborough, UK.
In this important role, Mr Stevenson will head up a team comprising Compliance, Safety and Flight data specialists and hold overall responsibility for overseeing the company's regulatory compliance, as well as ensuring the promotion and effective management of the Safety Management System, the safety policy and safety culture within TAG (UK).
Before joining TAG Aviation in 2018 as Deputy Head of Compliance and Safety, Mr Stevenson garnered extensive aviation-based engineering experience working for British Airways, latterly serving as Area Manager for BA's Engineering Line Maintenance department where he oversaw 15 European Line Maintenance Stations and then as Ground Operations Manager for Terminal 5, managing over 300 staff.