Brazil:
Boeing-Embraer partnership receives shareholder approval
The proposed strategic partnership between Boeing and Embraer was approved this week by Embraer's shareholders during an Extraordinary General Shareholders' Meeting held at the company's headquarters in Brazil.
At the special meeting, 96.8% of all valid votes cast were in favor of the transaction, with participation of approximately 67% of all outstanding shares. Shareholders approved the proposal that will establish a joint venture made up of the commercial aircraft and services operations of Embraer.
Boeing will hold an 80 percent ownership stake in the new company, and Embraer will hold the remaining 20 percent.
The transaction values 100 percent of Embraer's commercial aircraft operations at $5.26bn, and contemplates a value of $4.2bn for Boeing's 80 percent ownership stake in the joint venture.
---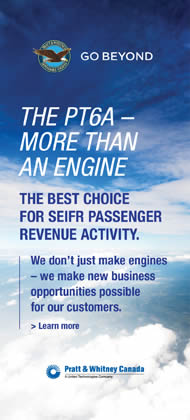 ---
United States:
Aerion selects Spirit AeroSystems for AS2 supersonic business jet program
Aerion Corporation and Spirit AeroSystems have entered into a collaboration agreement for the preliminary design of the AS2's forward, pressurized fuselage.
"Joining a project team this early allows us to apply our technical expertise and commercial best practices to make the most positive impact," said Tom Gentile, President and CEO, Spirit AeroSystems.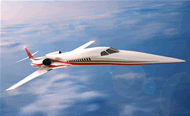 "We can create cost-efficient, innovative engineering solutions that take into account Spirit's highly efficient manufacturing processes. We are proud to be selected by Aerion for this program and look forward to contributing to the success of this groundbreaking new airplane."
---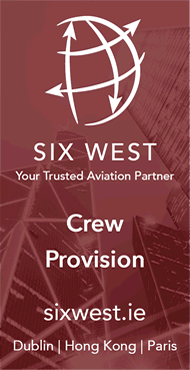 ---
United States:
Front Range Aviation announces new owner, and new name: Great Falls Jet Center
Under the new ownership of Eagle Jet Solutions, Front Range Aviation at Great Falls International Airport (KGTF), Montana, announces it's rebranding as Great Falls Jet Center.
Eagle Jet is respected on the KGTF field as expert providers of aircraft management, aircraft sales and acquisitions, and aircraft storage services. The FBO will continue to offer these reputable services under the premier Great Falls Jet Center brand.
"We're thrilled to expand our offerings as Great Falls Jet Center," said Carson Coryell, FBO owner and president of Eagle Jet. "By unifying a complete suite of aviation services on the KGTF field under one strong brand, we'll be able to better serve Great Falls traffic with the service and care they deserve."
---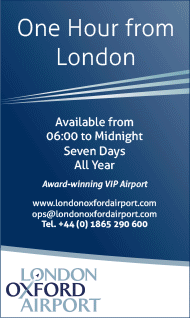 ---
United States:
Air Charter Service invests further in California
Leading aircraft charter specialist, Air Charter Service, has invested further in its Los Angeles operation as it continues to expand its presence in California.
Thomas Howe, ACS's West Coast USA President, commented: "In the last 12 months our investment in California has increased considerably, along with the opening of our second office in the state last year, in San Francisco, we have now expanded our Los Angeles operation, which is now almost double the capacity that we had previously.
"California has the world's fifth largest economy and is larger in area than Germany and many other European countries in which we have offices. Almost 10% of all private jet traffic in the US departs from California, so we're acting on that demand."
---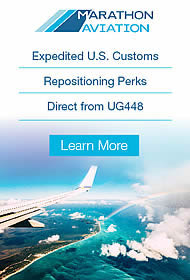 ---
Ethiopia:
Krimson marks its 150th flight handling
Krimson Aviation, the Ethiopia-based trip planning and flight support company has marked the handling of its 150th flight since its inception in 2015.
The company, based at Addis Ababa Bole International airport (HAAB), welcomed a Bombardier Global Express from Angola-based aviation services company Bestfly on the 5th February.
A regular Krimson client, the Bestfly crew required landing permits, fuelling, crew hotel accommodation and ground transportation.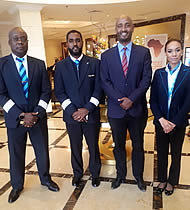 The handling of its 150th flight demonstrates the exceptional growth Krimson has experienced, from managing 15 flights in its first two years to reaching its 150th flight this month. It also reflects the rapid growth of the African aviation business aviation sector.
---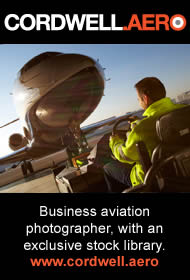 ---
Women in Aviation International:
Southern California girls invited to Girls in Aviation Day
As part of Women in Aviation International's 30th annual conference in Long Beach, held March 14-16, 2019, local girls from ages 8 to 17 are invited to learn about the career and lifestyle possibilities available in aviation and aerospace.
"A local Girls in Aviation Day has become part of our annual conference where the daughters, nieces, and young friends of WAI members join girls from the community for a fun day learning about aviation," says WAI President Dr. Peggy Chabrian. "We've already hosted lively Girls in Aviation Day events in Orlando, Dallas, Nashville, and Reno."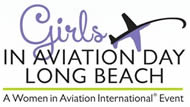 Through a host of hands-on activities, speakers, games and more, girls get immersed in all that aviation has to offer. Older girls will be able to meet with representatives from aviation colleges and universities.
There will be no shortage of role models for the girls as they hear from women about their unique aviation careers.
---

---

Swiss Business Aviation Association
Niclas von Planta
ExecuJet, part of the Luxaviation Group, is celebrating the appointment of Niclas von Planta, Vice President of ExecuJet Europe, as the new President of the Swiss Business Aviation Association (SBAA).
The SBAA unites all Swiss-based aviation professionals to help defend the future of the local business aviation industry. The association promotes and supports excellence and professionalism amongst its members, facilitating the application of best practices and the highest standards of operational safety.
"Switzerland is one of the fastest-growing regions in Europe for both private jet ownership and charter, and so it must be a leading light of excellence for operational safety and service," said von Planta. "My experience within the Luxaviation Group has prepared me well for this task."
---
Gulfstream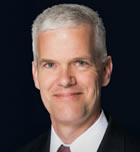 Colin Miller, Greg Collett and Dennis Stuligross
Gulfstream Aerospace has expanded its senior leadership team to meet the company's growing number of aircraft programs, manage its worldwide supply chain and innovate for the future.
Colin Miller (pictured above), former vice president of Flight Operations, will be promoted to senior vice president, Innovation, Engineering and Flight, following the retirement of Dan Nale on April 1 after nearly 35 years with the company.
Miller joined Gulfstream in 2013 as an experimental test pilot. Since then, he has been a part of the development, testing and certification programs for the Gulfstream G500 and G600.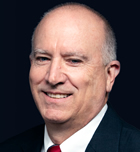 Greg Collett has been promoted to senior vice president, Manufacturing and Completions, assuming some of the responsibilities previously held by Dennis Stuligross, senior vice president, Operations.
Collett joined Gulfstream in 1998 and has held various leadership roles in Operations, including oversight of Initial Phase Manufacturing, Final Phase Manufacturing, New Product Development and Manufacturing Operations.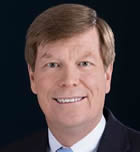 Dennis Stuligross now serves as the senior vice president of Program Management, Quality and Supply Chain, responsible for aircraft program management, product quality and the worldwide supply chain.