United States:
NBAA's Top Safety Focus Areas for 2019
The National Business Aviation Association has released its annual list of Top Safety Focus Areas, addressing the most pressing safety issues facing the broad array of business aviation operations.
In order to determine those areas of greatest interest, the NBAA Safety Committee evaluated accident/incident statistics, operational safety data and robust hazard reporting information.
"The 2019 NBAA Top Safety Focus Areas list represents those actionable and impactful items that all organizations need to address to improve business aviation safety," said Tom Huff, aviation safety officer for Gulfstream Aerospace Corporation and chair of the NBAA Safety Committee.
"It is important to the Safety Committee that business aviation operators keep loss of control - inflight, controlled flight into terrain and runway excursions in focus, since these risks remain in the majority of business aviation accidents."
---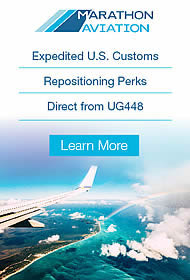 ---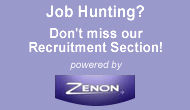 ---
HAI Heli-Expo:
Aero Asset helicopter brokerage debuts at HAI
Presents pre-owned Market Trends report.
Aero Asset, the new global helicopter brokerage from established international helicopter sales professionals Emmanuel Dupuy, William Sturm and Valerie Pereira, formally launched at HAI Heli Expo in Atlanta this week.
Headquartered in Toronto, Canada, with a global reach, the entrepreneurial and multi-lingual trio, pledge a fully immersive approach to marketing pre-owned heavy, medium and light twin helicopters, drawing on their deep understanding of the market over a combined 50-plus years.
Emmanuel and William lead sales and Valerie, a renowned specialist in aircraft market research, is business development and research director.
"We believe the time is right for an independent, advisory-focused helicopter brokerage. The pre-owned market took an upturn in 2018, after several years of flatlining and we look forward to that trend continuing on an upward curve," said Aero Asset co-founder and Sales Director William Sturm. "We are looking forward to pushing boundaries with our new business and intend to deliver an unrivalled level of customer service."
---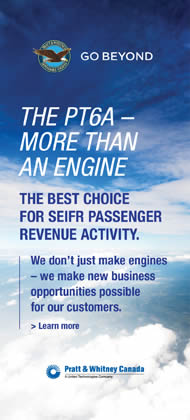 ---
Women in Aviation Worldwide:
Gulfstream documentary celebrates Women in Aviation Worldwide Week
Employees share their passion for aviation, STEM careers.
In celebration of the ninth annual Women of Aviation Worldwide Week (WOAW), observed March 4-10, Gulfstream has created a video featuring female employees sharing their professional experiences and enthusiasm for aviation to encourage the next generation of people interested in pursuing careers in science, technology, engineering and math (STEM).
WOAW was established in 2010 to commemorate the anniversary of the first pilot's license issued to a female, Raymonde de Laroche, in 1910.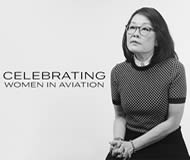 Though de Laroche was the first to earn a license, women took to aviation as early as the 1780s when Marie Élisabeth Thible was documented as the first woman to help fly an untethered hot air balloon. Since then, women have steered remarkable advancements and innovation in aviation and other STEM-related areas.

more, plus video
---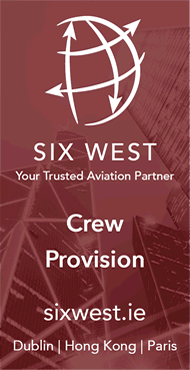 ---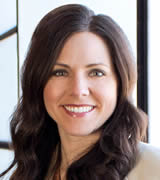 Ashley Bowen Cook, vice president at Greteman Group, a marketing communications agency based in Wichita, the Air Capital.
Mission Aviation Fellowship President David Holsten basically had the Wichita Aero Club crowd at hello.
As the club's February keynote speaker, Holsten kicked off his remarks with generous and profuse thanks to the crowd gathered. He noted that most of the people in the room probably touched, in some way, the "lifesaving flying machines" used for MAF's missions. He called the Air Capital ground zero for general aviation.
MAF relies on its fleet of Cessna and Quest Kodiak aircraft to get to corners of the world otherwise unreachable. Think sides of mountains, jungle clearings, tropical rivers. Where roads end, MAF's fleet of almost 50 donor-provided, light aircraft based in Africa, Asia, Eurasia and Latin America bring access.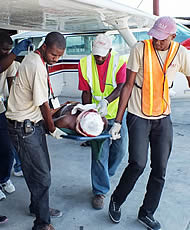 The fleet gives wing to roughly 600 Christian and humanitarian organizations, doing everything from providing access to medical care to delivering disaster relief. Since its founding after World War II by veteran U.S. and U.K. pilots, MAF has amassed seven decades of often jaw-dropping, tear-inducing stories.
---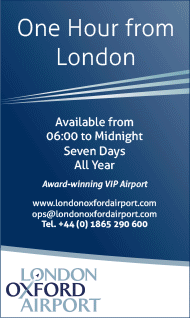 ---

---

---

American Aero FTW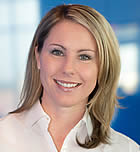 Angela Thurmond
Angela Thurmond, listed among the top 20 customer service representatives (CSR) in the world in 2018, has been named general manager of American Aero FTW's FBO at Meacham International Airport in Fort Worth, Texas.
Thurmond had been serving as assistant general manager since early 2018.
In 2018 American Aero became the first FBO in world to earn International Standard for Business Aircraft Handling (IS-BAH) Stage 3 safety and ground handling certification from the International Business Aviation Council (IBAC) - an achievement in which Thurmond played an integral part.
In her new post, Thurmond will lead a team of 26 employees. She holds a bachelor's degree in business administration and management and joined American Aero in June 2017.
---
Universal Avionics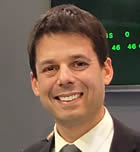 Dror Yahav
Universal Avionics (UA), an Elbit Systems Company, has announced that Mr. Dror Yahav will be appointed to the position of Chief Executive Officer for the company, effective April 10, 2019.
Dror Yahav succeeds Paul DeHerrera who retires after 25 years of service with UA.
Yahav joined Elbit Systems in 2001 and has been serving as Vice President of Commercial Aviation in the Aerospace Division for the past eight years. He led the introduction of innovative and award winning EFVS and HUD technologies to Commercial Aviation including the first EFVS for commercial helicopters and the introduction of wearable HUD technology for the Air Transport market.
Dror Yahav, a commercial aviation pilot, has 22 years experience flying fighters, trainers, and commercial airplanes. He holds a B.A. in Computer Science and an Executive MBA degree from Tel Aviv University.