United States:
Open letter from Boeing CEO Dennis Muilenburg
Boeing Chairman, President and CEO, Dennis Muilenburg, sent an open letter to airlines, passengers and the aviation community on Tuesday afternoon (19th March), on the tragic losses of Ethiopian Airlines Flight 302 and Lion Air Flight 610.
The letter is published here in its entirety:
"We know lives depend on the work we do, and our teams embrace that responsibility with a deep sense of commitment every day. Our purpose at Boeing is to bring family, friends and loved ones together with our commercial airplanes - safely.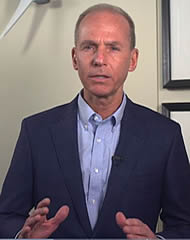 Dennis Muilenburg
"The tragic losses of Ethiopian Airlines Flight 302 and Lion Air Flight 610 affect us all, uniting people and nations in shared grief for all those in mourning.
"Our hearts are heavy, and we continue to extend our deepest sympathies to the loved ones of the passengers and crew on board.
---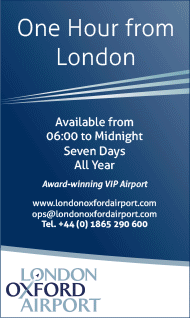 ---
United States:
Gulfstream docuseries explores Symmetry Flight Deck development
Gulfstream Aerospace Corp. has premiered the first episode of its all-new documentary, "Creating Symmetry," a series that showcases the making of the Gulfstream Symmetry Flight Deck - the industry's most technologically advanced flight deck, currently in service on the clean-sheet Gulfstream G500.
"Viewers can expect a captivating look into the extraordinary commitment and effort involved in developing a true clean-sheet design - something truly innovative," said Jeannine Haas, senior vice president and chief marketing officer, Gulfstream. "The series features a host of past and present industry leaders, all of whom went to great lengths to revolutionize aircraft technology."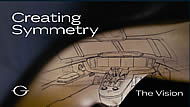 The Symmetry Flight Deck features electronically linked active control sidesticks, the most extensive use of touch-screen technology in the industry, and Gulfstream's third-generation Enhanced Flight Vision System.
---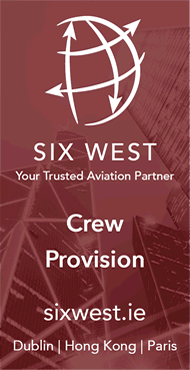 ---
United States:
Gulfstream reinforces commitment to sustainable jet fuel with first sale to customer
Long Beach facility begins sales of environmentally friendly fuel.
Gulfstream has announced its first sale of sustainable alternative jet fuel (SAJF) to a Gulfstream operator.
The customer, a US-based multinational corporation, purchased 20,000 pounds of SAJF from Gulfstream's Long Beach, California, facility for its Gulfstream G550.
"This sale is a direct result of our efforts to increase the visibility and availability of sustainable alternative jet fuel for our customers," said Mark Burns, president, Gulfstream Aerospace Corp. "We are committed to helping promote increased use of SAJF throughout the industry. We've been using the fuel since 2016 with our corporate, demonstration and Flight Test fleets, and we're now proud to offer it to operators as well. We look forward to the day this fuel is commonplace in our industry and we are all doing our part to reduce emissions worldwide."
Gulfstream announced at a recent SAJF event, Business Jets Fuel Green: A Step Toward Sustainability, at California's Van Nuys Airport, that it would offer SAJF this year to customers using its Long Beach facility. The SAJF is available earlier than expected. Also, Gulfstream will start using it on large-cabin aircraft completions flights departing from Long Beach Airport.
---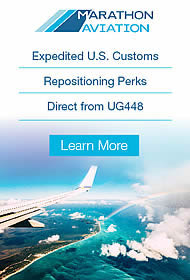 ---
United States:
NBAA welcomes nomination of Steve Dickson as FAA Administrator
National Business Aviation Association President and CEO Ed Bolen released a statement on Tuesday's nomination of Steve Dickson to the position of administrator of the Federal Aviation Administration:
"Steve is a leader whose comprehensive understanding of our national air transportation system, and the efforts underway to keep building a 'Next Generation' system, are second to none," Bolen said. "NBAA has worked closely with Steve for many years, and we welcome his nomination."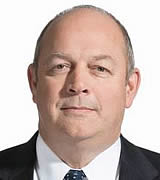 Steve Dickson | Delta Air Lines
A longtime Delta Air Lines captain, Dickson served as the carrier's senior vice president of global flight operations across six continents, involving training, technical support, staffing, scheduling, quality assurance and regulatory compliance for more than 13,000 pilots. He is a graduate of the U.S. Air Force Academy and former F-15 pilot.
"We look forward to working with Steve in support of the continuing modernization initiatives that ensure America's aviation system remains the world's best," Bolen continued.
---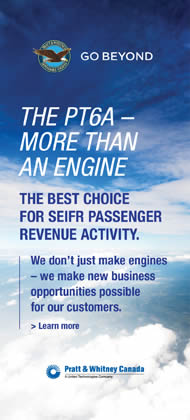 ---
Women in Aviation:
Women in Aviation International Cheers for 30 Years
The 30th Annual International Women in Aviation Conference accomplished its goal to Connect. Engage. Inspire at the Long Beach Convention Center in Long Beach, California, on March 14-16, 2019.
This conference marked 30 years since WAI President Dr. Peggy Chabrian hosted 150 people for the first conference in Prescott, Arizona, hosted by Embry-Riddle Aeronautical University at the nearby Sheraton Hotel.
"No one knew what to expect at that first conference, but after a weekend of networking, it was clear there was a need for an event where women in the aviation industry could interact," says Dr. Chabrian. "Soon, the conference became an annual event, and in December 1994, Women in Aviation International was established as a professional, non-profit organization."
A highlight of every conference is the induction of women into WAI's International Pioneer Hall of Fame. This year's inductees include: Leanne Caret, executive vice president of The Boeing Company who serves as president and CEO of Boeing Defense, Space and Security unit; Mary Golda Ross, the first known Native American female engineer and the first female engineer in the history of Lockheed and one of the 40 founding engineers of the renowned and highly secretive Skunk Works.
---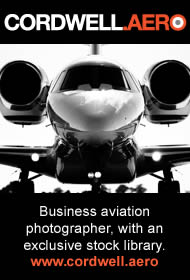 ---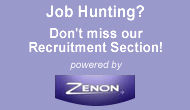 ---
Manassas, VA.
Fifth consecutive Diamond Award for Chantilly Air
Chantilly Air's maintenance team has been awarded the FAA's prestigious Diamond Award of Excellence for Aviation Maintenance Technician (AMT) Training for the fifth consecutive year.
One hundred percent of Chantilly Air's maintenance technicians were required to exceed training requirements provided by the FAA to meet the award criteria.
Led by Director of Maintenance Jeff Windham at it's Manassas, VA., headquarters, the company's Part 145 Repair Station team services airframes and engines of most major turbine aircraft manufacturers including Bombardier Learjet, Cessna, Gulfstream, Falcon and Hawker Beechcraft, as well as piston and turbo-prop aircraft such as Piper, Twin Commander and King Air.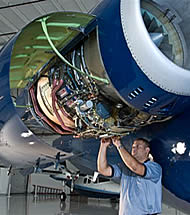 "We are dedicated to providing the highest level of service through each of our aviation business offerings," said Chief Operating Officer Tim Sullivan, "especially as we expand our business to be a fixed base operator in the next year."
---

---

GLOBALJET Services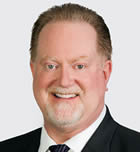 Chris Phillips
GLOBALJET Services Inc., a leader in on-location aviation aircraft, avionics, safety, and professional development training, has recently hired Chris Phillips as their Learjet Program Manager to expand their highly skilled instructional staff.
Chris comes to GLOBALJET with over thirty years' experience in the aviation industry. His strengths and capabilities include instruction, maintenance, avionics, and management. He has extensive knowledge in various aircraft types including Citation, Lear, Falcon, King Air, Challenger and Embraer. Chris holds certificates for A&P and Inspection Authorization.