United States:
Only nine months before ADS-B deadline
National Business Aviation Association President and CEO Ed Bolen joined with acting FAA administrator Dan Elwell on Monday (25th March), to issue a reminder to the business aviation community to install Automatic Dependent Surveillance-Broadcast Out (ADS-B) equipment on their aircraft before the FAA's Jan. 1, 2020, deadline.
"Without ADS-B, your operation will not be able to continue flights into any of the nation's largest metropolitan areas," reads the letter to business aircraft operators. "Additionally, you will be required to fly at lower, less efficient altitudes. If you have not yet installed rule-compliant ADS-B Out equipment, or scheduled an appointment, we encourage you to do so as soon as possible."
The FAA first published its ADS-B rule in May 2010, as a significant step toward its Next Generation Air Transportation System (NextGen), which will replace radar-based aircraft position reporting for air traffic control (ATC) with satellite-derived, GPS data.
---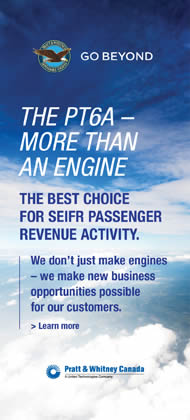 ---
United States:
GAMA applauds US House Transportation Committee's passage of the Aviation Funding Stability Act
The General Aviation Manufacturers Association (GAMA) applauded the US House of Representatives Transportation and Infrastructure Committee and its members for passing H.R. 1108, the Aviation Funding Stability Act of 2019.
"We vigorously support this legislation and commend Committee Chairman Peter DeFazio (D-OR) and Aviation Subcommittee Chairman Rick Larsen (D-WA) for introducing the bill, as well as full Committee Ranking Member Sam Graves (R-MO) and Aviation Subcommittee Ranking Member Garret Graves (R-LA) for their support," said GAMA President and CEO Pete Bunce.
---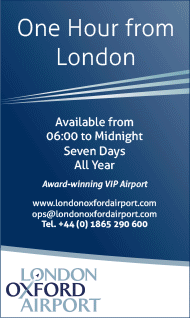 ---
United States:
FAA approves Clay Lacy FANS 1/A+ STC for Gulfstream GV
Operators can use Honeywell Aero H Satcom, Gogo ST-4300 Iridium or standalone datalink connection.
Clay Lacy Aviation has earned FAA approval to amend the company's FANS 1/A+ STC, which includes ADS-B Out, CPDLC, ADS-C and Link 2000+/ATN B1, to include the Gulfstream GV.
The STC provides operators the choice of using a Honeywell Aero H Satcom solution, Gogo ST-4300 Iridium connection or a standalone datalink connection with TSO approval. Originally approved in 2015, the Clay Lacy STC (ST03423CH) already covered Gulfstream GIV and GIV-SP models, and was the first FAA-approved FANS STC for those aircraft.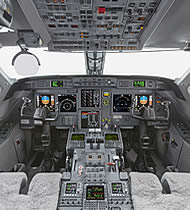 Gulfstream GV cockpit
According to data available from Amstat Corp, more than four hundred Gulfstream GIV, GIV-SP and GV aircraft still have not installed ADS-B Out, with just nine months remaining before the FAA's January 1, 2020 deadline.
---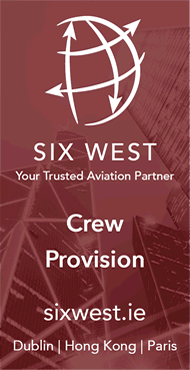 ---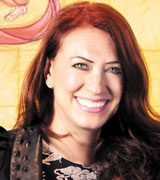 Sonia Greteman, president and creative director, at Greteman Group, a marketing communications agency based in Wichita, the Air Capital.
Anniversaries mean more to me now. I have a growing respect for companies with staying power.
As our agency hits the 30 mark this April 1, I think about lessons learned over the course of this rewarding, humbling journey.
In the beginning, our small-but-mighty band worked incredibly hard. We found success, but I didn't trust that it would last. That kept me from staffing up as quickly as I should have in those early years. Feeling that only the paranoid survive, we simply worked even harder.
That fast-and-furious pace also got addictive. It can be fun to put out one raging fire after another. You go home feeling like a hero. You saved the day, right? Constant activity also keeps you from thinking. From planning. From strategically going after new business. You never have to consider your next to-do - a zillion pressing deadlines set your agenda.
I've come to understand, though, that a failure to plan is planning to fail.
---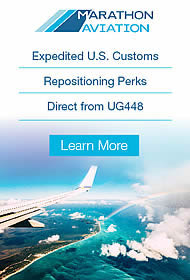 ---
United States:
Signature and Citation pilots sign landmark flight support agreement
Signature Flight Support announced has signed a flight support and fueling agreement with the Citation Jet Pilots Association (CJP) that represents over 1,000 members with more than 600 Citation aircraft.
The agreement provides custom fuel pricing for CJP member aircraft at Signature's 140 North American FBOs.
Pilots also benefit from Signature TailWins - the rewards program where stakeholders can earn points on fuel purchases and redeem them for cash in the form of a reloadable Visa debit card or choose from over 40 virtual gift cards from major retailers.
CJP members who enroll in Signature TailWins will earn five times points on all fuel purchases in the Signature North America network for one month and are eligible for future promotions.
---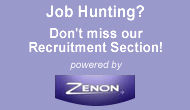 ---
United States:
Dassault Falcon selects GLOBALJET as authorized training provider
Avon, CT-headquartered GLOBALJET Services, Inc., a leader in on-location aviation aircraft, avionics, safety, and professional development training, has been selected as a factory authorized maintenance training provider from Dassault Aviation, producers of the extraordinary Falcon line of business aircraft.
GLOBALJET is uniquely prepared to meet the challenges and requirements of maintenance training for the classic Falcon 10, 20, 20-5, 50, 50EX, 2000, 2000EX, 900 and 900EX. This is achieved with
a highly experienced instructor staff, product knowledge, and long list of applicable worldwide
regulatory approvals.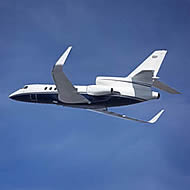 GLOBALJET Services employs several exceptionally skilled instructors with nearly one hundred combined years of total aviation experience on these aircraft types.
---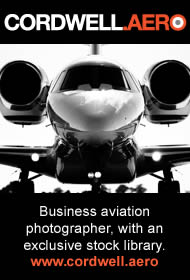 ---

---

Corporate Wings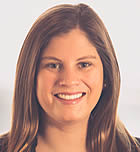 Elizabeth Ricci
Elizabeth Ricci has been named CEO of Corporate Wings, an aircraft management company headquartered in Richmond Heights, Ohio. The company is a part of Directional Aviation, whose principal is her father, Kenneth Ricci.
Elizabeth was previously Corporate Wings' vice president of client services. Prior to joining Corporate Wings, Elizabeth Ricci served as a marketing manager and most recently as a director at Nextant Aerospace, another Directional Aviation company.
She earned a bachelor's degree in English literature from Arizona State University, graduating magna cum laude, and holds a certificate in financial accounting from Harvard Business School.
Elizabeth is passionate about supporting the community through volunteerism and philanthropy and has served on committees for the Northern Ohio Chapter of the Cystic Fibrosis Foundation and as an associate board member for the University Hospital Rainbow Babies and Children Foundation.