United States:
'Power-by-the-Hour' connectivity becomes reality for business aviation.
Satcom Direct begins commercial implementation of FlexExec.
Satcom Direct (SD) has announced the commercial service introduction of Intelsat FlexExec as part of its SD Xperience portfolio.
The first high-speed, managed, end-to-end broadband service designed specifically for the business aviation sector, FlexExec is now being commercially delivered in partnership with Intelsat and Astronics AeroSat. At service introduction, four aircraft types are utilizing the system including a Dassault Falcon 7X and three Gulfstream models, GIV, G450 and G550.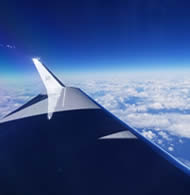 In addition to the customer aircraft, SD has performed global network validation with its Gulfstream GIV, making this the first business aviation connectivity offering to undergo global beta testing prior to commercial service introduction.
---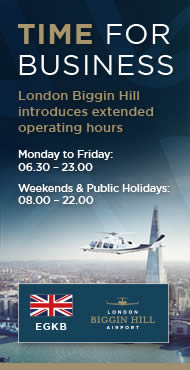 ---
United States:
Sheltair reaches construction milestone on new hangar complex at Fort Lauderdale Executive Airport
Sheltair Aviation has hosted a beam signing ceremony to mark a milestone in the construction of its new 20-acre $30m Northside Hangar Complex at Fort Lauderdale Executive Airport, Florida, which will offer "white glove" FBO services provided by Banyan Air Service.
Participants included Fort Lauderdale Mayor Dean J. Trantalis, Fort Lauderdale City Commissioner Heather Moraitis, Sheltair Aviation chairman, CEO, owner and founder Gerald M. Holland, and Banyan President Don Campion.
Construction is proceeding on a state-of-the-art 207,000 square foot hangar and office complex that will include eight hangars that can welcome large cabin-class sized aircraft, and an additional 31,000 square feet of office and shop space.
---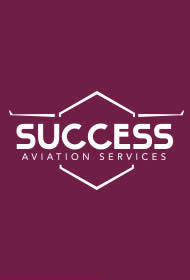 ---
Training:
Joint venture provides training for Textron aircraft
FlightSafety International and TRU Simulation + Training - a Textron Inc. company - have formed a new company called FlightSafety Textron Aviation Training. The new joint venture will provide training services for Textron Aviation's broad product line of business and general aviation aircraft.
"Our main goal in establishing FlightSafety Textron Aviation Training is to further enhance the training and services our Customers receive," said David Davenport, FlightSafety International Co-CEO and President, Commercial.
"Combining the strengths and resources of FlightSafety and TRU Simulation + Training will also increase efficiency, promote innovation, and ensure the extension of our high-quality training programs into new and upcoming Textron Aviation aircraft."
---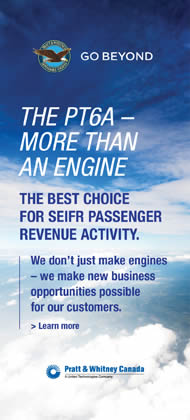 ---
United States:
AVIAA establishes global FBO network
110+ VIP facilities sign up with the expanding GPO.
AVIAA, the world's only global group purchasing organization for business aviation, has added an important new pillar to its business aviation services - a 110+ strong global FBO network.
The US and European-based company invited a variety of FBOs to participate in an RFP process in December, responding to demand from members to obtain valuable savings on their fuel costs in North America and associated FBO services worldwide.
"We had an amazing response," said AVIAA CEO Gillian Hayes, noting that after two months of close evaluation the full line up of participating partners have now been loaded on to the AVIAA Dashboard, enabling members to enjoy a range of preferred pricing, as and when they use them.
---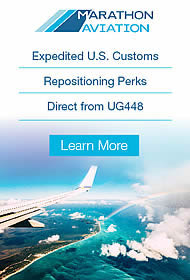 ---
United States:
NBAA announces executive promotions and new association division
The National Business Aviation Association has announced the recent promotions of three long-time NBAA team members, as well as the formation of a new Strategy & Innovation Division.
Mike Nichols, CAM, CAE, will lead the new division as senior vice president, strategy and innovation; Joanne "Jo" Damato, CAM, has been named vice president, educational strategy and workforce development; and Dina Green, CMP, has been promoted to vice president, events.
"We are pleased to recognize the outstanding contributions and forward-looking vision of three of our most dedicated veterans," said NBAA President and CEO Ed Bolen.
"Additionally, the formation of a new division, focused on providing NBAA with innovative strategies and fostering a culture of entrepreneurship within the association, will further enhance the organization's service to its members."
---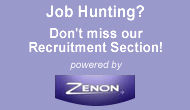 ---
United States:
Only nine months before ADS-B deadline
National Business Aviation Association President and CEO Ed Bolen joined with acting FAA administrator Dan Elwell to issue a reminder to the business aviation community to install Automatic Dependent Surveillance-Broadcast Out (ADS-B) equipment on their aircraft before the FAA's Jan. 1, 2020, deadline.
"Without ADS-B, your operation will not be able to continue flights into any of the nation's largest metropolitan areas," reads the letter to business aircraft operators. "Additionally, you will be required to fly at lower, less efficient altitudes. If you have not yet installed rule-compliant ADS-B Out equipment, or scheduled an appointment, we encourage you to do so as soon as possible."
The FAA first published its ADS-B rule in May 2010, as a significant step toward its Next Generation Air Transportation System (NextGen), which will replace radar-based aircraft position reporting for air traffic control (ATC) with satellite-derived, GPS data.
---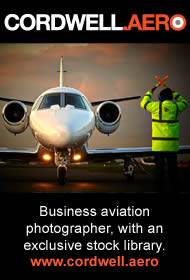 ---

---

Jet Aviation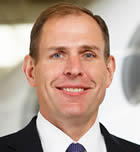 Dave Paddock
Dave Paddock has been appointed as the new President of the Jet Aviation Group, effective July 1, 2019.
Paddock succeeds Rob Smith, who has served the company in this role since 2014. Smith is leaving Jet Aviation to join General Dynamics' Marine Systems business unit.
A 20-year industry veteran, David Paddock joined Jet Aviation in January 2007 as vice president of business development and strategic planning. He was appointed to his current position of SVP Regional Operations USA in January 2015, where he is responsible for acquisitions, facility expansions and the entire portfolio of Jet services.
Prior to joining Jet Aviation, Paddock served as Vice President and Managing Officer for SH&E, specializing in business aviation strategy, market analysis and planning. He holds a Bachelor of Sciences degree in environmental engineering and is active with many industry organizations, including GAMA, MEBAA and The Wings Club.
---
TAG Aviation Maintenance Services
Thierry Barré
TAG Aviation Maintenance Services has announced the appointment of Thierry Barré as Managing Director, to be based at TAG's primary Farnborough Airport UK location.
Thierry Barré, who joins TAG's Maintenance Services Centre with immediate effect, was previously Technical Director of a Business Jet MRO (Maintenance, Repair and Overhaul) company based in Europe and brings extensive customer relations expertise and strong MRO experience to the position.
Barré succeeds Cyrille Pillet who, as VP Maintenance Operations-TAG Aviation Europe, now focuses his attention on the base maintenance service operations for TAG Aviation at group level.