United States:
Boeing's Muilenburg addresses Ethiopian Flight 302 preliminary report

Software update and associated training to prevent future accidents.
Following the Ethiopean government's briefing on Thursday (4th April) on the initial findings of its investigation into the crash of Ethiopian Airlines Flight 302, Boeing CEO Dennis Muilenburg gave a video address acknowledging investigators' findings that its faulty angle of attack sensor input activated Maneuvering Characteristics Augmentation System (MCAS).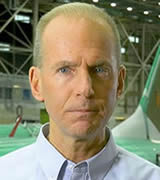 Boeing CEO Dennis Muilenburg.
"We at Boeing are sorry for the lives lost in the recent 737 MAX accidents. These tragedies continue to weigh heavily on our hearts and minds, and we extend our sympathies to the loved ones of the passengers and crew on board Lion Air Flight 610 and Ethiopian Airlines Flight 302. All of us feel the immense gravity of these events across our company and recognize the devastation of the families and friends of the loved ones who perished.
The full details of what happened in the two accidents will be issued by the government authorities in the final reports, but, with the release of the preliminary report of the Ethiopian Airlines Flight 302 accident investigation, it's apparent that in both flights the Maneuvering Characteristics Augmentation System, known as MCAS, activated in response to erroneous angle of attack information.
---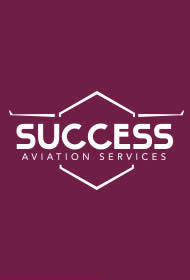 ---
Brazil:
Embraer selects new President and CEO
Election scheduled for April 22nd.
Francisco Gomes Neto, current President of Brazilian bus and coach manufacturer, Marcopolo, has been nominated for the position of President and CEO of Embraer, succeeding Paulo Cesar de Souza e Silva. The election will be held on April 22nd.
After the election, Paulo Cesar de Souza e Silva will take on a role of senior advisor to the Board of Directors, during the onboarding of the new President and CEO and throughout the segregation of assets and resources of the commercial aviation business, until the completion of the partnership with Boeing.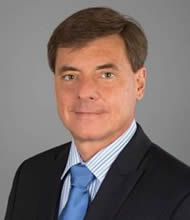 Francisco Gomes Neto
With an Electrical Engineering degree, a specialization in Business Administration and an MBA in Controllership and Finance, Francisco Gomes Neto built his career in the automotive industry, holding CEO positions over the last 20 years, both in Brazil and in the United States. Over the past three years, he has served as CEO of Marcopolo, in which he successfully led the company's transformation, generating strong sales growth and market value for the business.
---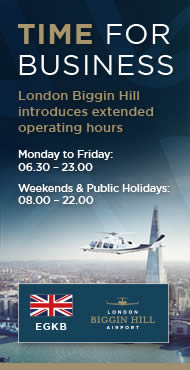 ---
United States:
Independent agency to test aircraft brokers for IADA certification
The International Aircraft Dealers Association (IADA), which recently moved towards full accreditation for aircraft dealers, is now setting the benchmark for knowledge, skill and ability of individual aircraft brokers in an industry where previously there were no clearly defined standards.
More than 20 aircraft brokers will be tested later this month for their capabilities and competence by Joseph Allan Aviation Consulting, an objective independent third party agency. If they pass the test to be administered by the agency, they then will become certified individual aircraft brokers.
"These newly certified IADA aircraft brokers, who will be under the supervision of IADA-accredited dealers, are the very best at representing buyers and sellers of business aircraft," said IADA Executive Director Wayne Starling. "They set the standard for professionalism in the aircraft transaction industry, and the IADA certification process establishes how IADA-accredited dealers will train their qualified brokers in the future."
---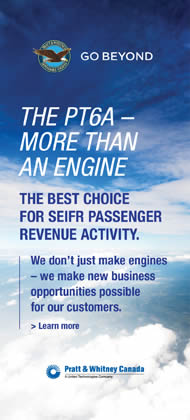 ---

Deanna Harms, executive vice president at Greteman Group, a marketing communications agency based in Wichita, the Air Capital.
Imagine the unimaginable. Those things you most dread for your business.
Thinking about everything from bankruptcy and criminal wrongdoing to a product failure or deaths are not a pleasant exercise. But every now and then, you need to go through it.
How would you respond? Do you have a plan in place to guide you through these possibly frantic, assuredly emotional times?
If the answer is no, or if you haven't reviewed your plan for a while, here are some suggestions to help in creating or updating your process.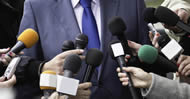 Know who does what
Designate a media point-person to communicate directly with editors and reporters. This individual fields requests for information, provides accurate and timely updates, sets up interviews as needed with management and company experts, and monitors coverage.
---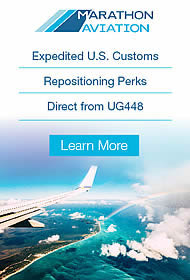 ---
United States:
Baker Aviation selected as dealer for BLR Aerospace King Air performance upgrades
Baker Aviation, a full-service aircraft maintenance, management and charter company in Fort Worth, Texas, is now a recognized dealer for the BLR Aerospace line of King Air winglets, winglet LED upgrades, de-ice boots, and Whisper Prop products.
"We continue to look for ways to provide more value-added services to our customers and these innovative BLR performance enhancing products will support our rapidly growing King Air community," commented Stan Baker, III, President of Baker Aviation.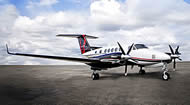 "We are in the process of expanding our entire operation here at Fort Worth Mecham Airport and look forward to working with the BLR group to grow our maintenance services and attract more King Air work with this new agreement."
---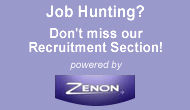 ---
United States:
Carlyle Group completes purchase of StandardAero
Global investment firm The Carlyle Group has closed its purchase of global MRO services provider StandardAero.
"StandardAero has established itself as one of the true leaders in the MRO industry," said Adam J. Palmer, Managing Director and Global Head of Aerospace, Defense and Government Services for The Carlyle Group. "We are excited to partner with the StandardAero team to continue supporting the Company's growth and industry leadership."

"Joining The Carlyle Group is a great honor and we look forward to working with this distinguished and experienced ownership team," said Russell Ford, CEO of StandardAero.
StandardAero has more than 6,000 employees at 38 primary locations and dozens of field services and sales offices across five continents.

---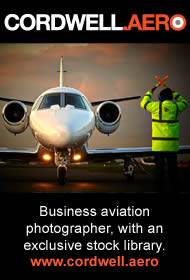 ---

---

AsBAA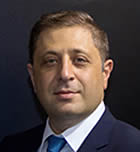 Omar Hosari
AsBAA, Asia's non-profit association for business and general aviation has announced the appointment of Omar Hosari, UAS Co-Owner/Founder and CEO, to the association's Board of Governors.
Jenny Lau, AsBAA Chairperson said, "We warmly welcome Mr. Omar to the Board of Governors and we look forward to closer collaboration as UAS enhances their presence in Asia. AsBAA has taken significant steps forward on behalf of the industry which would not be possible without the support of our members.
"As we approach the next board elections in June 2019, we will be working closely with Mr. Omar to define his new position as part of the AsBAA Board of Governors. We wish UAS every success in Asia."