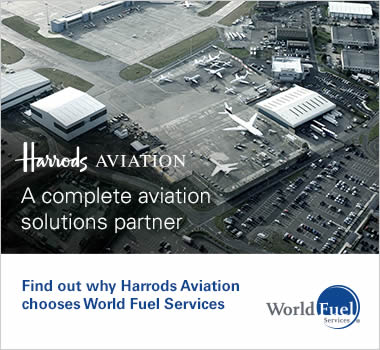 ---
ABACE:
HK Bellawings firms up order for four more Global 7500s
As Bombardier's flagship Global 7500 attends ABACE - its first airshow since entering service - the manufacturer has announced that Hong Kong aircraft management company, HK Bellawings Jet Limited, has firmed up an order for four aircraft.
"We are proud to announce this firm order as the Global 7500 aircraft makes its public debut at ABACE, one of the world's most important aerospace exhibitions," said Khader Mattar, Vice President of Sales for the Middle East, Africa, Asia Pacific and China, Bombardier Business Aircraft. "Our flagship jet has been causing a sensation since entering service less than four months ago, and this order underscores that this aircraft, with its unparalleled range and four true living spaces, is ideal for the Greater China region."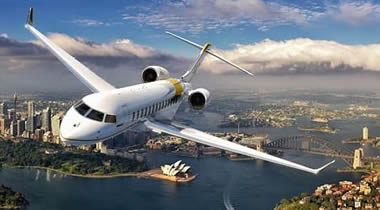 HK Bellawings first announced their intent to purchase up to 18 Global 6500 and Global 7500 aircraft, for a potential value of $1.14bn US, in May 2018 at the European Business Aviation Convention & Exhibition (EBACE) in Geneva. Hours earlier, Bombardier had stunned the industry by launching two new long-range, large-cabin business jets, the Global 5500 and Global 6500 aircraft.
---
---
| | | |
| --- | --- | --- |
| Patrick Margetson-Rushmore, chief executive of Luxaviation UK. | | |
Speaking on an expert panel at a conference can be a very rewarding experience. Not only can you boost your personal profile but also, much more importantly, you can present your industry and company to an influential audience with authority and integrity.
Yet, this can be a very daunting process.
I've appeared and spoken on panels many times and feel like I've learnt a great deal over the years; however, that doesn't mean I don't get nervous. Here are just a few of my tips on how to make the most out of your appearance on a panel.
Before the event . . .
Know your other panellists in advance, so you can plan insights specific to your position in the industry. You don't want to find yourself simply repeating what everyone else has said or, worse yet, just nodding in silent agreement. Why not ask the moderator to arrange a pre-event conference call for the panellists, so you can judge the direction the conversation might take?
---
---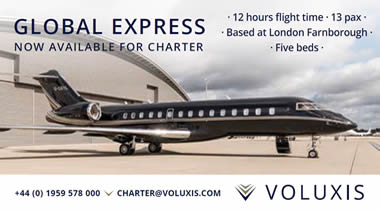 ---
Costa Rica:
Universal Aviation part of consortium chosen to build and manage Costa Rica's first General Aviation Terminal
Aeris Holdings has selected GAT SJO, a consortium composed of Universal Aviation Costa Rica and local partners, to manage a new general aviation terminal (GAT) at Costa Rica at Juan Santamaría International Airport (MROC/SJO).
The new GAT facility will be exclusively available to international private operations and is the first facility of its kind in Costa Rica. It will operate under the name GAT SJO General Aviation Terminal.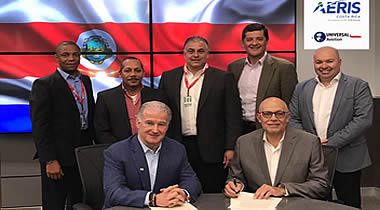 Aeris, which has an agreement with the Costa Rican Government to invest and operate MROC until 2026, selected GAT SJO to remodel and manage the GAT following a public request for proposal. Universal Aviation Costa Rica is a member of Universal Aviation, the worldwide ground handling division of Universal Weather and Aviation, Inc.
---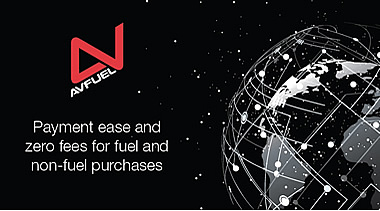 ---
---
Libya: Helping operators navigate a challenging regulatory and security environment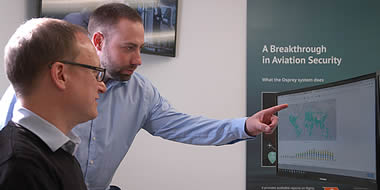 Matthew Borie, Head of Analysis and Mark Brace, Senior Aviation Security Analyst, at Osprey Flight Solutions.
The conflict in Libya highlights one of the most significant challenges facing aviation operators in the current climate.
Following the escalation in military air activity in the country since the start of April, the US and German aviation authorities have both issued updated advice to their respective operators prohibiting flights in different but overlapping specified geographic areas within FIR Tripoli (HLLL), but allowing flights to continue in the remainder of FIR Tripoli above FL300 and FL260 respectively.
This followed an easing of restrictions by the US FAA on 19 March, prior to which all operations over, into or out of Libya were prohibited.
However, throughout the same period of time, the European Union Aviation Safety Agency (EASA) along with the UK and French civil aviation authorities have continued to advise civil aviation operators to defer all forms of flight operations within FIR Tripoli (HLLL) or to airports in Libya due to the enduring conflict zone environment.
We do not assess the factions in Libya will reach a peaceful reconciliation within the next six months.
---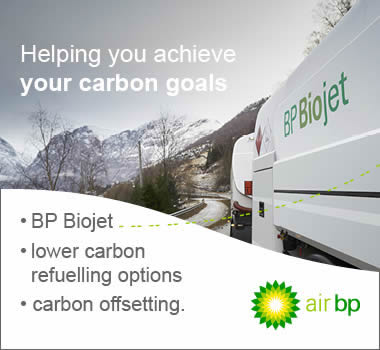 ---
ABACE:
ExecuJet Haite boosts heavy maintenance capabilities in China
Record growth for ExecuJet in Asia Pacific.
ExecuJet Haite Aviation Services China Co. Ltd. is announcing extensive new heavy maintenance capabilities at its facility at Tianjin Binhai International Airport, China.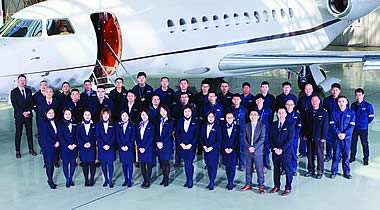 To better meet the growing demand for maintenance on long range and ultra long range aircraft in Asia Pacific, ExecuJet Haite is adding to its long list of CAAC and EASA approvals. These include authorisation for CAAC Base Maintenance on the Gulfstream V series (G550) up to 72-month base check; and new capabilities for the Falcon 7X (up to 48-month base check). The entire Bombardier Global product line up to 60-month check has also been added to its EASA and Aruba certificates.
---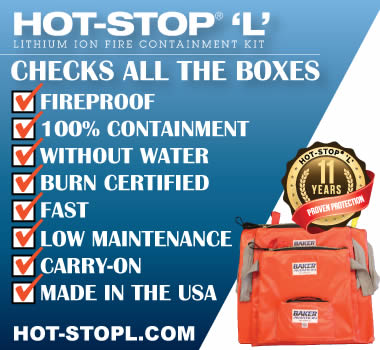 ---
ABACE:
OJets and Elit'Avia extend partnership
Companies to share operations center in Singapore and cooperate on business development from sales offices in Singapore, Hong Kong and Bangkok.
OJets, a privately-owned provider of comprehensive business aviation services, has announced the extension of its partnership with Elit'Avia, a fully-integrated provider of business aircraft charter, management and operations services.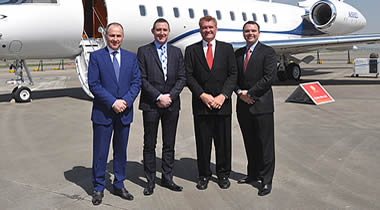 OJets and Elit'Avia possess highly-complementary areas of expertise.
OJets is headquartered in Singapore with a fleet of Bombardier Globals and a Challenger 650. Additional Global 6000s will be added under Elit'Avia's Maltese AOC by the end of the month. The OJets team is guided by a commitment to delivering industry-defining service - tailored to the most discerning Asian and international business travelers.
---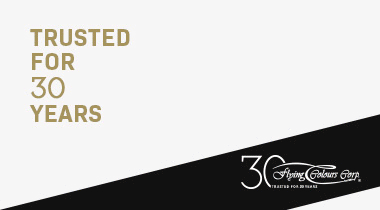 ---
Austria:
Hilitech opens new production plant
Hilitech has officially opened its new production plant in the Austrian town of Kindberg.
Hilitech is a joint venture of F. LIST GMBH, an internationally active provider of high-end business jet interiors, and Hintsteiner Group GmbH, a leading expert in lightweight composite technology for motorsports and defense applications. The inaugural ceremony on April 11th hosted many prominent guests and demonstrated Hilitech's unique capabilities and capacities to major decistion makers in the aviation industry.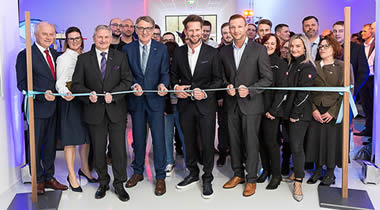 On more than 20,000 ft² in the first expansion stage, over 100 professionals (planned by 2020) develop and manufacture innovative cabin systems, linings and composite components, mainly from carbon fiber.
---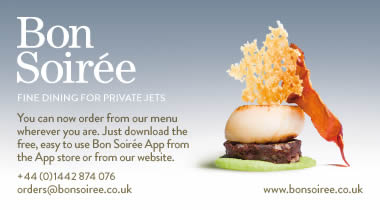 ---
Japan:
Jetex to launch third location in Japan
Jetex has announced a third location in Japan at Kansai International Airport (RJBB/KIX), the official airport of the G20: Global Summit Meeting to be held in June.
"We have been operating in Narita and Haneda Airports since 2015 and believe Kansai to be a strategic addition based on the impressive 31.5% growth over the last 18 months." said Adel Mardini, Founder and CEO, Jetex.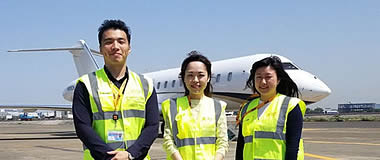 Kansai adds to the existing Jetex portfolio of 56 locations in 26 countries. The 300 square meter Premium Gate is equipped with private parking, lounge, meeting room, reception counter, and Customs, Immigration and Quarantine (CIQ) facilities 24 hours a day.
"Our commitment to exceptional customer experience is demonstrated through our services available in all 88 airports throughout Japan. We look forward to personally welcoming our customers from around the globe to Kansai," said Toru Oshima, Jetex Japan.