---
Brazil:
Embraer Praetor 600 outperforms on certification
The most disruptive and technologically advanced super-midsize aircraft is awarded Brazilian certification.
Embraer's new Praetor 600 super-midsize business jet has been granted Type Certification by Brazil's Civil Aviation Authority (ANAC-Agência Nacional de Aviação Civil).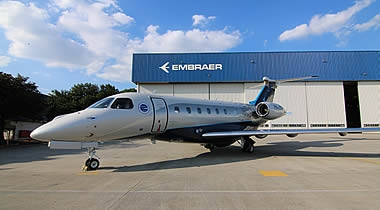 The aircraft was announced at NBAA-BACE in October 2018 and becomes the only super-midsize business jet to be certified since 2014.

The Praetor 600 surpassed all its main design goals. Complemented by an outstanding payload capability, it is capable of flying beyond 4,000 nautical miles at long-range cruise speed, or beyond 3,700 nautical miles at Mach .80 from runways shorter than 4,500ft.
---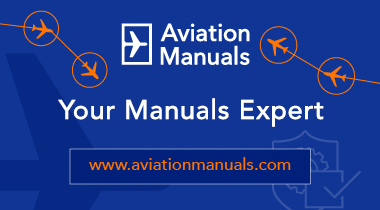 ---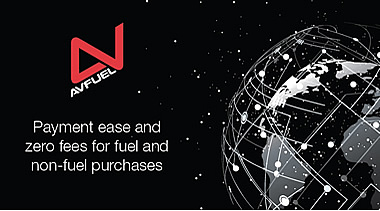 ---
United Kingdom;
Cardiff City FC and BACA call for urgent action to crack down on illegal flights
Cardiff City Football Club and BACA - The Air Charter Association, have joined forces to call for urgent action on illegal flights following the tragic Piper PA-46 Malibu crash that resulted in the deaths of footballer Emiliano Sala and pilot David Ibbotson.
The Air Accidents Investigation Branch (AAIB) published a preliminary report on 25th February 2019 which identified that the pilot of the PA-46 was not licensed to fly fee-paying passengers and the plane itself was not registered to undertake commercial flights.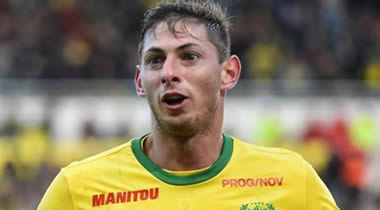 Emiliano Sala's death "must be a watershed moment", said BACA - the Air Charter Association.
Records have since shown that pilot David Ibbotson was also not licensed to fly at night. Former football agent Willie McKay, operating without a football agent's licence, has confirmed that he had paid for the flight. This information has prompted widespread calls for action by the air charter and football industries, with the backing of senior MPs.
---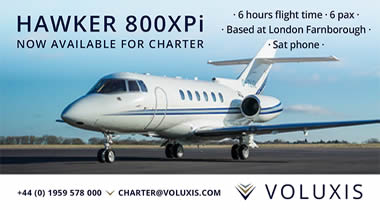 ---
---
Argentina:
Universal Aviation expands in Latin America with new Argentina location
Universal Aviation, the worldwide ground support division of Universal Weather and Aviation, Inc. has expanded its presence in Latin America, with the addition of Universal Aviation Argentina.
"Over the last few years, Argentina has become an increasingly popular destination for business aviation, particularly among operators who travel between Argentina, Brazil and Chile," said Greg Evans, Chairman, Universal. "We heard from our clients that there was a need for increased standards and service levels in the country. With the recent opening of Argentina to foreign companies, we were able to expand the Universal Aviation worldwide ground support network into Argentina to elevate standards there and better ensure the success of our clients' missions there."
---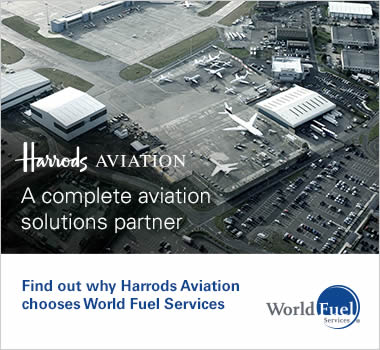 ---
France:
WFS launches two new fuel farms at Aéroport La Rochelle
World Fuel Services unveiled two new fuel farms at Aéroport La Rochelle-Ile de Ré yesterday (24th April), in their position as new sole fuel provider to the leading regional French airport.
World Fuel Services have installed a new Jet A1 and AVGAS fuel farm which is fully compliant with the EU sustainability criteria, mandatory from 2020.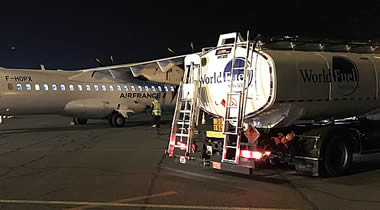 Since the contract was announced six months ago, the fuel farms have been quickly designed, installed and commissioned as part of a commitment to absolute efficiency and value creation for Aéroport La Rochelle-Ile de Ré. The Jet A1 fuel farm comes complete with an innovative bridger delivery process.
---
---
Germany:
FAI Technik receives FAA approval for EASA MRO licence
FAI Technik GmbH, the maintenance division of Germany's FAI Aviation Group, has now received FAA approval for its EASA Part 145 licence.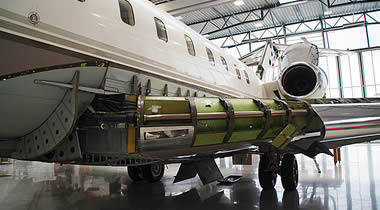 With the certificate in place, the company is fully authorized to perform maintenance, repair and overhaul on US registered business aviation aircraft at its Albrecht Duerer Airport headquarters in Nuremberg. This latest licence follows similar approvals from the Nigerian authorities in October 2018 and from the Cayman Islands and Bermuda in 2017.
---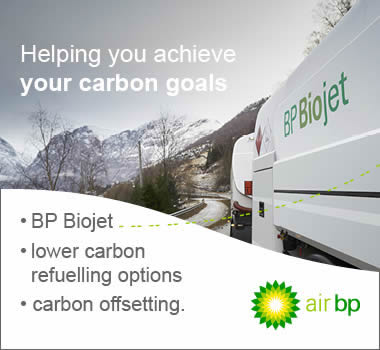 ---
United States:
Stuart Jet Center, located on Witham Field, Florida (KSUA), was recently honored as a Top Fixed Base Operator in the AIN FBO Survey
A customer feedback survey ranked Stuart Jet Center in the Top 10% of FBOs in the Americas, scoring an average of 4.65 out of 5 across five categories: line service, passenger amenities, pilot amenities, facilities and customer service representatives. In addition to its top 10% ranking, Stuart Jet Center was also honored as the top-rated FBO overall for line service and tied for third in customer service representative satisfaction.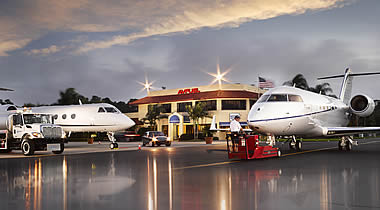 "Those two results in particular show what a meaningful impact our employees have on our customer relations and business success," said Dan Capen, president of Stuart Jet Center. "We couldn't provide standard-setting line service and customer service in safety and satisfaction without their total commitment. I'm thankful to work with them each and every day."
Furthermore, Stuart Jet Center was among the most improved FBOs over the past 12 months in the survey - boosting its overall average by 0.09 from the previous year - as well as one of the top three FBOs in the Fort Lauderdale/Palm Beach region.
---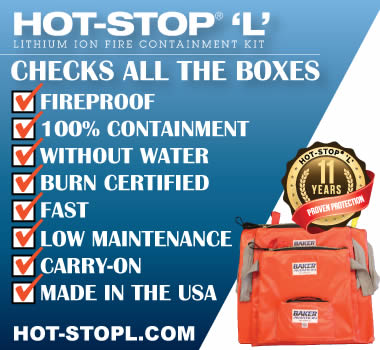 ---
United Kingdom:
Air Charter Service has appointed the industry veteran, Richard Carrick, as a non-executive director to the company's group board.
Justin Bowman, ACS's Group CEO, commented: "We are looking at our growth over the coming years - in expanding our global network of offices, in investing in technology, as well as looking at new acquisitions of complementary businesses.
"Richard's wealth of experience and knowledge in the travel and private aviation industry will certainly greatly benefit our experienced team as we look to deliver our expansion plans. We are delighted to welcome him on board."
Richard has extensive marketing and general management experience of tour operating, travel retailing and airlines.

He has been CEO of both MyTravel and Hoseasons, as well as a near six year stint at PrivateFly.

Richard Carrick
---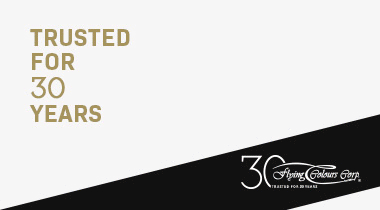 ---
Italy:
Sky Valet Connect FBO network gains strength in Italy
New partnership with Trieste airport.
Just six months after opening for business in Italy, Bulgaria and France, Sky Valet Connect has further strengthened its presence in Italy by entering an exclusive partnership with the business aviation terminal at Trieste airport. This new facility is part of the natural expansion of its facilities in the Mediterranean.
The Trieste region - Friuli-Venezia Giulia - is at the crossroads between popular Summer & Winter tourist destinations, together with key commercial cities in North Italy, Central and Eastern Europe.
"In the few last years we have invested €17.2m in creating a multi modal hub with top technologies, to ensure the best customer experience," said Vincenzo Zangrilli, Trieste Airport Commercial Director. "Now, together with Sky Valet, we have all the tools to push Trieste Airport in a market segment which presents interesting growth potential."
Sky Valet now boasts one of Europe's largest networks, with 28 destinations in five countries: France (Cannes, Saint-Tropez and Paris-Le Bourget); Spain (Girona, Barcelona, Palma de Mallorca, Valencia, Ibiza, Malaga, Madrid, La Coruna and Santiago de Compostela); and Portugal (Porto, Cascais, Lisbon, Beja, Faro, Madeira and The Azores).