United Statesi:
Bombardier unveils leading-edge Soleil Lighting System on Global 7500
Aviation's first circadian rhythm-based cabin lighting technology.
Bombardier has unveiled the Soleil lighting system, the industry's most advanced cabin lighting technology, on the award-winning Global 7500 business jet.
Designed and developed exclusively for the Global 7500, the innovative Soleil lighting system is aviation's first circadian rhythm-based cabin lighting technology fully integrated with the Flight Management System, and it introduces the revolutionary Dynamic Daylight Simulation feature, which can help combat jet lag.
Dynamic Daylight Simulation uses specific combinations of red and blue light wavelengths that studies have shown to help stimulate or suppress the production of melatonin - which assists in regulating the sleep-wake cycle and can help contribute to synchronizing passengers' circadian rhythms to the time at their destination.
---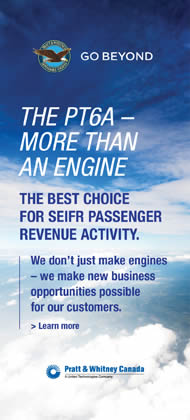 ---
Canadian Business Aviation Association:
London Biggin Hill Airport joins Canadian Business Aviation Association
London Biggin Hill Airport, UK, is joining the Canadian Business Aviation Association (CBAA) and, for the first time, will exhibit at the organisations' 2019 Convention and Exhibition in Calgary, Alberta.
The CBAA is a non-profit association representing more than 400 companies in the Canadian business aviation community. Members span the industry, including operators, management companies, airports and suppliers.
Andy Patsalides, marketing manager at London Biggin Hill Airport says: "We are proud to be joining the CBAA, Canada's leading voice for business aviation. Our airport has experienced a significant rise in the number of ultra-long-range jet movements, as more customers from North America choose us as the gateway to London. Connecting with the CBAA's esteemed members is a natural and important step, ensuring we enhance support to our Canadian customers."
Taking place from 9-11 July 2019 at Calgary International Airport, the annual CBAA Convention and Exhibition brings together the industry's biggest players for Canada's top business aviation event. 2019's show includes a full two-day exhibition and static display, as well as informative educational sessions designed to support the business and career goals of delegates.
---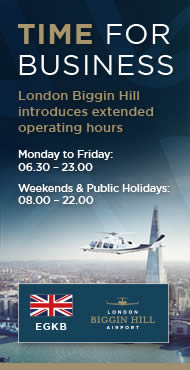 ---
United States:
AVIAA welcomes Brunswick Aviation Services as new preferred IFE installation and MRO supplier
AVIAA, the expanding group purchasing organization for business aviation, has announced the signing of Brunswick Aviation Services as a new communications and IFE MRO supplier in the USA.
The East Coast based FAA Part 145 certified business works across Gulfstream series; Bombardier Global family; BBJ and Dassault Falcon Jet aircraft platforms, providing IFE systems, alongside avionics modifications. Its speciality installations are on the increasingly popular Honeywell Jet ConneX JetWave TM offering, delivering 15 megabits per second of seamless connectivity over the ocean.
AVIAA members are guaranteed rapid installation and customization, as quickly as inside two weeks. A preferred Honeywell Center of Connectivity and authorised dealer specializing in JetWave Ka-band connectivity exclusively from Inmarsat Jet ConneX, Brunswick devotes an entire team to one aircraft in the hangar, at any one time. It is one of the few shops in the USA dedicated to cabin connectivity, internet, Wi-Fi, and inflight entertainment.
---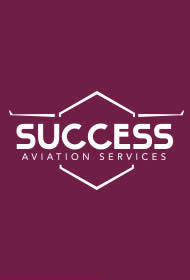 ---
Medevac:
Guardian Flight acquires Sunrise Air Ambulance
Brings total Arizona footprint to nine bases.
Guardian Flight, a global medical response company, has purchased Sunrise Air Ambulance and its four air medical transport bases in Arizona.
Sunrise, headquartered in Show Low, Ariz., has a fixed wing and a rotor wing operation there and fixed wing operations in Springerville and Safford. The Sunrise acquisition brings Guardian Flight's total dedicated Arizona air medical aircraft to nine including bases in Chinle, Kayenta, Window Rock and Yuma.
"Now that Sunrise is a part of Guardian Flight's air medical operations, our presence in the state will grow even stronger as we are now able to take advantage of its market strength in the region," said Sunrise CEO/Program Director Dr. Mike Hayes, who continues to lead the Sunrise bases. "We continue to deliver the highest quality affordable air medical transportation to the communities we serve."
---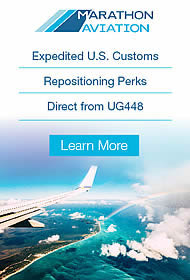 ---
United States:
Longtime EAA 'Young Eagles' selected for 2019 Daher internship
Daher's internship initiative, which provides first-hand aviation industry experience to two US college or university students each year who have participated in the Experimental Aircraft Association's Young Eagles (YE) program, has selected Benjamin Van Handel and Jordan Paulson as the internship's 2019 recipients.
Both Van Handel and Paulson are from Wisconsin, home to EAA - which partners with Daher for the internship program. EAA hosts the annual EAA AirVenture Oshkosh fly-in at Wittman Regional Airport.

The two students will work at Daher Aerospace's Tarbes facility in southwestern France during five weeks in June and July.
---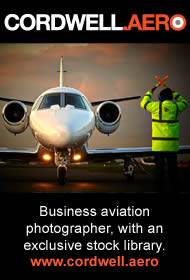 ---
Malta:
MRO service provider SR Technics has announced the ground breaking of the new six-bay hangar, including significant back-shop facilities, for its center of excellence in Malta.
The project, as announced in February this year, will enable SR Technics to continuously provide high-quality aircraft maintenance and cabin modification services, now for up to six narrow body aircraft of the B737 & A320families simultaneously. The first bays of the hangar will be completed by the beginning of 2020.
In addition to providing a central hub for customers located in the region, the project will also require a significant number of new skilled employees.
Frank Walschot, CEO of SR Technics, commented: "Last year we had to manage the difficult decision to close the aircraft maintenance operation in Zurich. However, at the same time we had the chance to expand our successful set-up in Malta. We remain committed to provide leading quality and service levels for all our customers and I'm confident that our expansion in Malta will support that commitment. After all we have successfully operated our current facility for nine years and continue to build on that success."
---

---

Air Partner plc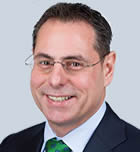 Kevin Macnaughton
Air Partner plc has announced the appointment of Kevin Macnaughton as Managing Director, Charter, with immediate effect.
Kevin is responsible for the development of the Charter division's business strategy, and reports directly to Air Partner CEO Mark Briffa.
Kevin brings with him a wealth of experience in the aviation charter industry, both in the UK and overseas, having held a number of senior roles at NetJets over a period of 13 years. Most recently, he was Company Director, Head of European Sales, leading the planning and execution of the sales strategy. During his tenure, the company significantly increased its sales and client retention across Europe.
---
Harvest Aviation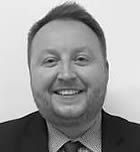 Daniel Bull
Prax, a leading independent trading, storage, distribution and retail conglomerate dealing in petroleum products and bio-fuels, has announced that industry veteran, Daniel Bull, has joined Harvest Aviation, a subsidiary of the Prax Group, as Aviation Manager.
In his position, Daniel will principally be involved with broadening Harvest Aviation's presence throughout the UK and Ireland, leading on accounts and supply contracts, and developing and sustaining relationships with new and existing suppliers and customers.
With over 20 years experience working in the global aviation industry, Daniel brings a diverse range of expertise and skills to the role including international contract negotiation, business management, quality assurance, supply chain development, analytical research, and B2C sales.