Canada:
Bombardier sells five Learjet 75s to undisclosed customer
An undisclosed customer has purchased five Bombardier Learjet 75 aircraft, valued at approximately US$69m based on 2019 list prices.
The announcement follows the landmark achievement Bombardier's fleet of trailblazing Learjet aircraft set earlier in 2019, when the fleet surpassed the 25 million flight-hour mark, adding yet another accomplishment to an impressive string of Learjet milestones and firsts. The first Learjet business aircraft entered service in 1964, creating the experience and defining the industry of private flight.
Since acquiring the Learjet Corporation in 1990, Bombardier has introduced an impressive eight new models, including the best-selling Learjet 75 aircraft, which entered service in 2013.
---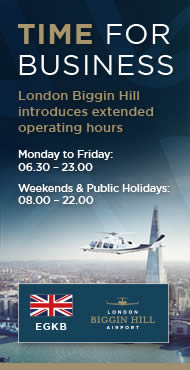 ---
EBACE 2019:
Avfuel to fuel transatlantic operators headed to EBACE sustainably at KFRG
As a leader in the initiative to bring sustainable alternative jet fuel (SAJF) to market, Avfuel Corporation is making the fuel available to operators once again ahead of EBACE.
Operators flying to EBACE-dedicated destinations (such as Farnborough, England, Geneva, Switzerland, and others) from Sheltair at Farmingdale Airport (KFRG) will be able to fuel with SAJF from May 16-18 for a more sustainable transatlantic flight.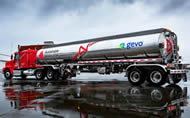 To date, Avfuel has received commitments from high-profile OEMs to fuel up and fly over to Europe using the product prior to departure, including Bombardier, Embraer and Textron.
---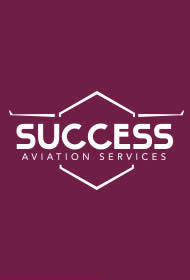 ---
Mexico:
Challenger 601 crashes in northern Mexico
A Bombardier Challenger 601 thought to be carrying boxing fans crashed in northern Mexico after leaving Las Vegas on Sunday (5th May), killing all 13 people on board.
The wreckage of the plane was discovered in a remote mountainous zone in the municipality of Ocampo, the Coahuila state government said. Mexican authorities said a flight plan listed three crew members and 10 passengers on board at the time.
The passengers had reportedly been to a boxing match between Mexican boxer Saul "Canelo" Alvarez and American fighter Daniel Jacobs in the US city on Saturday night.
The aircraft left Las Vegas on Sunday afternoon and was scheduled to land in the northern Mexican city of Monterrey on Sunday evening but never arrived, prompting a search.
In a statement, Canadian manufacturer Bombardier confirmed the aircraft involved was a Challenger 601 and said the plane had gone missing about 150 nautical miles from the northern Mexican city of Monclova.
---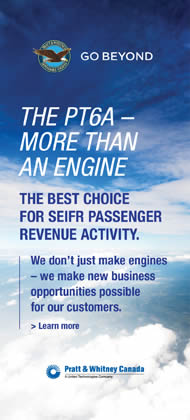 ---
United States:
Raisbeck appoints Baker Aviation Authorized Dealer
Raisbeck Engineering, Inc., a leading provider of performance enhancement systems for business and commercial aircraft, has announced the appointment of Baker Aviation in Fort Worth, Texas, to its global network of Authorized Dealers.
Established in 2008 exclusively as a private jet services company to provide a broad scope of customized aviation services, Baker Aviation has diversified their maintenance platforms and product offerings over the years and today serves as a full-service aircraft maintenance, management and charter company.
"As our King Air business continues to grow here in Fort Worth, we believe this new dealership is the right direction for our company," said Stan Baker, III, Baker Aviation President.
---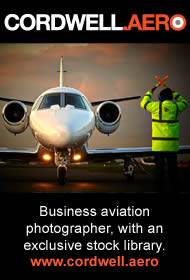 ---
France:
StandardAero enjoys strong start to 2019 at Gonesse, France facility
New capabilities and additional hires.
StandardAero's Gonesse facility - located mid-way between Le Bourget and Roissy Charles de Gaulle Airport in Paris - last month renewed its Pratt & Whitney Canada Designated Overhaul Facility (DOF) licenses for the PW100 and PT6A turboprop engine families, continuing its long association with these popular powerplants.
The facility has a 33-year association supporting the PW100 engine, its predecessor company SECA having been the first independent PW100 shop to be appointed in 1986.
Gonesse has approvals for 23 members of the PW100 family, including the PW127M variant powering the latest generation of ATR -600 turboprops, plus the PW127G engine which powers the Airbus C295 transport aircraft.
---

---
Brazil:
Embraer delivers 11 Executive and 11 Commercial jets in 1Q19
Embraer delivered a total of 22 jets in the first quarter of 2019 (1Q19), of which 11 were executive jets (8 light and 3 large) and 11 were commercial aircraft. As of March 31st, the firm order backlog totaled USD 16.0bn.
The world's best-selling light jet for the seventh consecutive year - the Phenom 300 - reached the mark of the 500th aircraft delivered, becoming the only business jet model to reach this milestone in the last 10 years. The aircraft is in operation in more than 30 countries and has accumulated more than 780,000 flight hours.This milestone followed the announcement of the first Phenom 300E and Praetor 600 business jet sales to Brazilian customers.
Executive jet deliveries:
| | |
| --- | --- |
| Phenom 100 | 2 |
| Phenom 300 | 6 |
| Legacy 650 | 1 |
| Legacy 500 | 2 |
---
---

REN Legal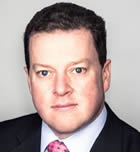 Richard Mumford
City of London law firm, REN Legal, has announced a significant development in its dispute resolution offering with the appointment of new partner Richard Mumford.
Richard joins from Stevens & Bolton, where he served as head of commercial litigation and head of aviation. Richard is a renowned aviation specialist, acting for lessors, airlines and financial institutions. He is also a specialist in the air charter market, having served for three years as Chairman of BACA - The Air Charter Association.
Richard qualified at CMS in 1996 and later practised as a partner and head of dispute resolution at asb law. Richard is recognised for aviation dispute resolution by both Chambers and Legal 500, and in 2017 was named one of Aviation Week's Top Ten Leaders of European Business Aviation. He is a fellow of the Royal Aeronautical Society.
---
Air Partner plc
Paul Dollman
Air Partner plc announces that, following a comprehensive search process, Mr Paul Dollman has been appointed as Non-Executive Director of the Company with effect from 1 May 2019.
He will also take up the role of Chair of the Audit and Risk Committee, replacing Mr Shaun Smith, with effect from 26 June 2019, being the date of Air Partner's 2019 Annual General Meeting.
Paul has significant PLC experience and has held Chair and Non-Executive Director positions at a range of listed companies. In addition, he has excellent knowledge of the aviation industry, having been Group Finance Director at John Menzies PLC, the holding company of Menzies Aviation, from 2002 to 2013. He understands the sector's operational, strategic and commercial environment well, and is credited with nearly trebling Menzies Aviation in size during his tenure.