United States:
NBAA welcomes House GA Caucus launch in the 116th Congress
The National Business Aviation Association has applauded the launch of the US House of Representatives General Aviation (GA) Caucus, and provided an online tool for NBAA members to call upon their elected federal representatives to join the House caucus
Congressional caucuses are informal groups of lawmakers united in a common interest. Founded in 2009, the House GA Caucus promotes the importance and value of general aviation, including business aviation, and its vital role in the nation's economy and transportation system. It also serves to educate all members of Congress and their staff about issues that are critical to the success, strength and growth of GA.
"Time and again, House GA Caucus members have been among the most effective champions for the general aviation community," said NBAA President and CEO Ed Bolen.
"The GA Caucus is a bipartisan group of members of Congress from urban and rural states and districts who share common support, and a clear understanding of the importance of general aviation to our nation."
---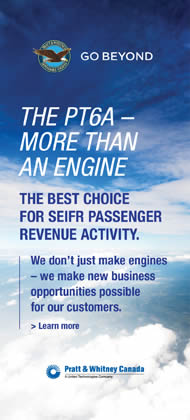 ---
United States:
March 2019 and Q1 2019 pre-owned business jet, turboprop, piston, helicopter, and commercial market report
JETNET LLC has released March 2019 and first quarter 2019 results for the pre-owned business jet, business turboprop, piston, helicopter, and commercial airliner markets.
Key worldwide trends for all aircraft market segments were compared from March and 1st quarter of 2019 to March and 1st quarter of 2018. Generally, inventories are down across the board, except for Piston Aircraft. Lower inventories are certainly good news.
However, as this story goes to print, there is a pronounced decline in Q1 retail sales and leases vs. one year ago. For all fixed and rotary wing aircraft combined, JETNET reports an overall 25% reduction in sales for Q1 2019 vs. Q1 2018.
With regards to business jets, the decline is 19.9%. These figures could prove to be fluid, as notice of a few late quarter transactions may yet trickle in. Still, it must be acknowledged that the late-year stock market correction and prolonged U.S. government shutdown (Dec. 22 through Jan. 25) had a deleterious impact on the pre-owned market.
---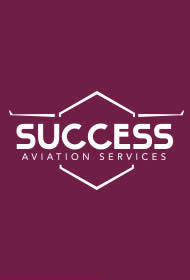 ---
United States:
GAMA statement on nomination of Steve Dickson as FAA Administrator
The General Aviation Manufacturers Association (GAMA) President and CEO Pete Bunce issued a statement on Tuesday (14th May) on the nomination of Steve Dickson to serve as the next Federal Aviation Administration Administrator:
"On the eve of Steve Dickson's Senate Commerce Committee confirmation hearing, the general aviation manufacturing and maintenance companies that GAMA represents strongly support the nomination of him to serve as the next leader of the FAA.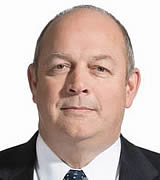 Steve Dickson
"I have known Steve for more than 40 years and am deeply familiar with his demonstrative leadership in aviation, both as an Air Force fighter pilot and as a senior executive at Delta Airlines.
"GAMA members also deeply value the contributions Steve has made to advancing air traffic modernization through his roles as chairman of the NextGen Implementation Task Force and as industry co-chair of the RTCA NextGen Advisory Committee Working Subcommittee."
---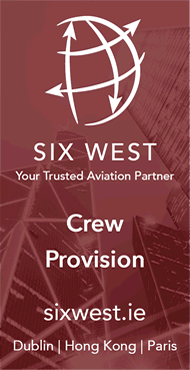 ---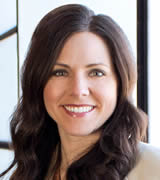 Ashley Bowen Cook, vice president at Greteman Group, a marketing communications agency in Wichita, the Air Capital.
Valerie Wise with the Eisenhower National Airport introduced our recent Wichita Aero Club speaker, but the presenter had a message broader than commercial aviation.
It applies to business and general aviation as well. And it isn't good.
Aviation Workforce Alliance Executive Director David Olive addressed the critical shortage of not just pilots but also qualified aircraft technicians, those holding airframe and powerplant ratings, A&Ps.
We don't have enough workers in the pipeline to fill demand. The shortage is felt today and will become increasingly acute. It affects everything from passenger safety to jobs and the economy.
In Kansas, not finding enough pilots to fill the demand could result in the state losing one third of its commercial airline service, Olive said.
We can't let that happen.
---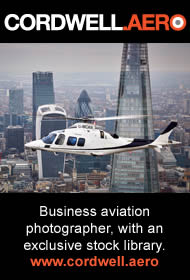 ---
Philippines:
Metrojet commences construction of new maintenance hangar at Clark International
Responding to the growing demands of business aviation in the region, Metrojet has commenced construction of its new state-of-the-art parking and maintenance hangar at Clark International Airport, Pampagna, Philippines.
Aircraft Support Industries (ASI) is appointed to undertake the full design and construction of the 26,000 m2 facility. With over 7,100m2 of hangar floor space, the facility can accommodate up to 10 long range business jets and up to a maximum of Boeing Business Jet or Airbus Corporate Jet.
Designed to international standards with a fully typhoon-proof structure and NFPA fire suppression system, the facility also includes over 2,500m2 of customer accommodation and
storage, FBO capability and engineering support workshops and materials warehousing. With a dedicated taxi-way and parking ramp of over 11,000m2 it will provide secure and private aircraft parking, maintenance and FBO services.
The facility represents a total investment of around $25m by Metrojet and is planned to be operational by Q2 2019.
---

---
---
Slovenia:
Elit'Avia implements Collins Aerospace ARINCDirect Flight Operations System
Elit'Avia, a fully-integrated provider of business aircraft charter, management and operation services, has announced the implementation of Collins Aerospace ARINCDirect Flight Operations System (FOS).
Today's business aircraft operators manage increasingly complex operations using different systems for scheduling and dispatch, flight planning, fuel services, maintenance and other third-party services. The integration of FOS will enable Elit'Avia to address these challenges by streamlining its operations.
Michel Coulomb
"We are pleased to announce the integration of Collins Aerospace ARINCDirect FOS," says Michel Coulomb, CEO, Elit'Avia. "FOS includes a mobile application that allows our dispatchers, pilots and staff to stay connected and up-to-date on all flight information. By unifying paperless communications, it enhances our operational efficiency. Our investment in FOS represents Elit'Avia's commitment to operational excellence and demonstrates our value to our clientele."

---

FlightSafety International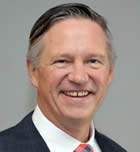 David Davenport
FlightSafety International has announced that David Davenport will now lead the company as President & CEO. He most recently served as Co-CEO and President, Commercial.
Ray Johns, who previously served as Co-CEO, will continue as President, Government and Manufacturing. He oversees the services and products FlightSafety offers to government and military agencies, as well as the design and manufacture of flight simulation products and visual systems.

David joined FlightSafety in 1996 and has held many positions of increasing responsibility at various company locations since then.
He is President of the Wings Club Foundation and a member of the National Business Aviation Association Advisory Council.