United States:
GAMA praises House Appropriators for funding FAA Reauthorization initiatives
The General Aviation Manufacturers Association has praised the US House of Representatives Appropriations Committee for its passage of the Fiscal Year 2020 Transportation Housing and Urban Development bill, which funds key provisions of the Federal Aviation Administration Reauthorization Act of 2018.
"We thank the Committee for fully funding important aviation safety and workforce development programs," said GAMA President and CEO Pete Bunce. "The US aviation industry is facing a technician and pilot shortage that threatens to undermine the growth and competitiveness of one of the most important sectors of the nation's economy. The initiatives funded in this bill will help ensure the industry will have the technical professionals and pilots needed to meet the growing demand for a well-trained aviation workforce."
The Committee provided the requested $5 million each for the aviation maintenance technician development and aviation workforce development programs. This funding follows a letter GAMA and 40 other aviation and aerospace organizations sent to the Committee in March advocating for the programs, and GAMA's advocacy with members of Congress during its Capitol Hill Day in May.
---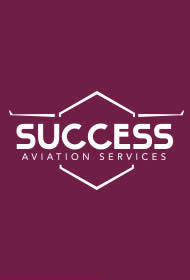 ---
United States:
Gogo to launch 5G network in 2021
Gogo is first inflight connectivity provider to announce a 5G network for aviation.
Gogo, the leading global provider of broadband connectivity products and services for aviation, has announced its plans to build a 5G network for aviation.
The new air-to-ground (ATG) network will be designed for use on business aviation aircraft, commercial regional jets, and smaller mainline jets operating within the contiguous United States and Canada. Gogo expects the network to be available for business and commercial aviation in 2021.
"We expect to launch Gogo 5G at the same time as the terrestrial telecommunications companies are deploying the same generation of technology on the ground - a first in the inflight connectivity industry," said Oakleigh Thorne, CEO of Gogo. "Gogo 5G is the next step in our technology evolution and is expected to deliver an unparalleled user experience, pairing high performance with low latency and network-wide redundancy."
---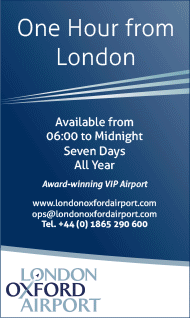 ---
United States:
Understanding Letter of Authorization applications
AviationManuals releases practical LOA guide to understand what authorizations are needed, and where.
AviationManuals, the world's leading provider of aircraft manual development services and Safety Management System (SMS) software for business aviation, released a guide for operators to easily understand various requirements for Letter of Authorization (LOA) applications.
AviationManuals' LOA Guide outlines which LOAs are required based on flight parameters and geographic areas of flight. It highlights approximate application turnaround timelines, and key elements to keep in mind when submitting an application.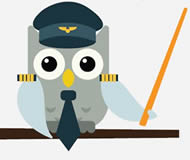 "Knowing which LOAs are required and successfully applying for them can be daunting for pilots and operators. Miscalculating approval times, or not having the right LOAs, can have negative operational consequences and can be a costly," said AviationManuals CEO Mark Baier.
---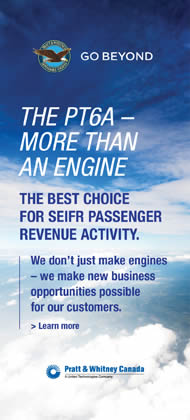 ---
United States:
Clay Lacy at Oxford, CT., awarded FAA Part 145 certification
The Federal Aviation Administration has granted Part 145 repair station certification to the Clay Lacy Aviation aircraft maintenance facility at Waterbury-Oxford Airport (KOXC) in Oxford, Connecticut.
Serving New York and the northeastern US, the 65,000-square-foot facility is staffed by factory-trained technicians on Gulfstream, Bombardier, Dassault, Cessna, Embraer and Hawker airframes. This is the third Clay Lacy FAA Part 145 repair station, joining existing locations at Van Nuys Airport in Los Angeles and McClellan-Palomar Airport near San Diego.
"We are focused on continually enhancing our personalized jet support services for aircraft owners and flight departments," said Chris Hand, Senior Vice President, Clay Lacy Aviation. "Clients can rely on a highly skilled and trusted local resource for AOG support, line maintenance, avionics troubleshooting and repairs, and interior updates and reconditioning."

---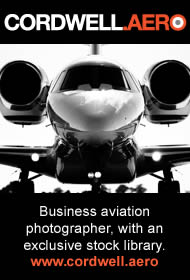 ---
United States:
SD confirms significant rise in frequency of cybersecurity threats to business aviation
Satcom Direct (SD), the business aviation solutions provider, notes a year-on-year increase of attempted cybersecurity attacks on business aviation aircraft subscribed to the multi-layered SD Threat Monitoring service.
Eighty-one percent of the nearly 600 subscribed aircraft have experienced a cyber event that has been thwarted by the SD service.
In addition, the seriousness of the attempted hacks has amplified, with a 54% increase in critical and high-level threats from the same period last year.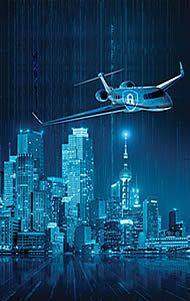 A critical threat represents activity that can affect default installations of widely deployed software resulting in the compromise of servers and devices, as well as leaving the "door open" for other hackers.
Trojans, viruses and operating system vulnerabilities all fall into the critical category. A high level represents a threat from web browser exploitation or malware, which can be elevated to a critical status. This type of threat can potentially cause serious long-term damages to corporate networks.
---
---

---
United States:
Mente Group moves to new Dallas HQ
Global aircaft brokerage and consulting firm, Mente Group, has moved its worldwide headquarters into the prestigious North Dallas' HALL Park, doubling the size of its offices.
HALL Park has 2.5 million square feet of office space in 17 buildings surrounded by hundreds of curated works of art, walking trails, green space and many amenities. The office park's developer, HALL Group, which in addition to large real estate projects, handles structured finance and fine wines, is one of Mente's aviation clients.
"We have become much more than a transaction-oriented company, moving into full-service worldwide aircraft consulting. Consequently, Mente Group has expanded operations to other major cities across the United States, and added representation in Europe," said company President and CEO Brian Proctor. "Now with this increased headquarters space, we are well positioned to continue our broad-based growth into the future with the addition of major innovative aircraft solutions to address industry needs," he added.

---

Cirrus Aircraft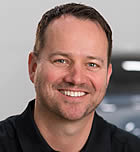 Zean Nielsen
Zean Nielsen has been selected to succeed Co-founder Dale Klapmeier as the next Chief Executive Officer of Cirrus Aircraft.
Nielsen has held senior leadership roles at a range of global world-class organizations, including Tesla Motors, James Hardie and Bang & Olufsen.
Zean most recently served as the Executive Vice President of North American Sales at James Hardie, a leading industrial building materials company. Prior to his role at James Hardie, Nielsen ran all aspects of Tesla Motors worldwide sales operations efforts as the Vice President of Global Sales Operations. Zean began his career at Bang & Olufsen, the luxury electronics maker, where over a 17 year career he ascended to more senior roles before he ultimately became the President of Bang & Olufsen North and South America, prior to joining Tesla Motors.
---
TAG Aviation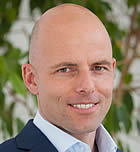 Pete Beilby
TAG Aviation has announced the appointment of Pete Beilby as Director of Flight Operations for the UK and Malta with immediate effect.
Beilby joins TAG Aviation (UK) Ltd directly from Cobham Aviation Services where he has been the Director of Flight Operations, UK Special Mission, for the last three years. Prior to this role he worked for the organisation as a Type Rating Instructor and Examiner which involved undertaking secondments to the Far East, Europe and Africa where he was responsible for delivering Operational Readiness Training.
Beilby's aviation career started in the Royal Air Force where he trained to become a pilot, spending twelve years serving in the UK and was also deployed on Operational Tours throughout the world, including Iraq. At just 23 he was the youngest pilot to ever fly the Tornado GR4 on flight operations during the conflict.