United States:
Tamarack files for Chapter 11 bankruptcy protection following EASA and FAA Winglet Airworthiness Directive
New leadership elected as part of reorganization.
Idaho-headquartered Tamarack Aerospace has voluntarily filed for Chapter 11 bankruptcy following the EASA and FAA Airworthiness Directive (AD) issued against the Tamarack ATLAS Active Winglet system, which has "effectively grounded" the fleet of CitationJets - CJ1, CJ2s and CJ3s - with the Active Winglets installed.
"The decision to enter Chapter 11 allows Tamarack to continue to operate and focus all activities on supporting the ATLAS winglet customers and to support EASA and FAA as they consider the proposal for lifting the restrictions imposed by the ADs," the company said in a statement this week.
The company added that it "believes that Chapter 11 will be a temporary state, and it is meant to ensure the long-term viability of the company."
---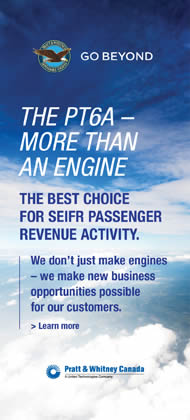 ---
United States:
SAVCOM provides new standard for secure bizav communications
SAVCOM, LLC has announced a new communications service for business aviation operators and the companies that support them.
SAVCOM (Secure Aviation Communication), provides a communications platform allowing 256-bit end-to-end
encrypted phone calls, and encrypted text, audio-video conferencing and file sharing on
users' personal mobile devices such as phones, tablets and electronic flight bags, as well as a desktop browser-based interface.
"We founded SAVCOM on the common sense belief that business aviation operators, flying expensive equipment with very important passengers and typically representing very large
security-sensitive corporations, must communicate safely and securely at all times as an industry best practice," said CEO Martin Hamilton.
Hamilton explained that communications methods and open systems used every day by the general public, such as cellular voice, SMS text, email, and free-to-the-public chat apps are not secure. This is especially true of foreign telecom data and voice telephony services, public Wi-Fi and the vulnerability of personal devices that are susceptible to viruses and malware.
---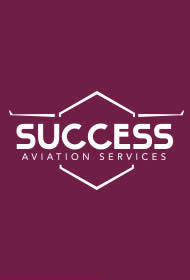 ---
United States:
Recently retired Gulfstream SVP, Dan Nale, endows engineering scholarship
Gulfstream has announced the establishment of the Dan D. Nale Engineering Scholarship Endowment Fund for students who are pursuing degrees in civil, mechanical, electrical or aerospace engineering.
"We are grateful to Dan for his generosity and support of our industry's future workforce," said Mark Burns, president, Gulfstream. "During his career here, Dan made a significant contribution to Gulfstream's legacy of innovation, and now that impact is even stronger thanks to this scholarship endowment."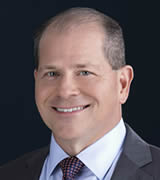 Dan D. Nale
Nale retired as Gulfstream's senior vice president of Programs, Engineering and Test in April after more than 30 years with the company. He now works as an engineering professor at The Citadel, The Military College of South Carolina.
---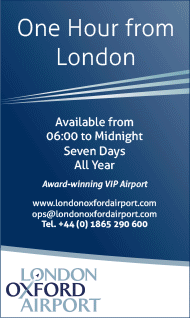 ---
United States:
First group of aircraft brokers approved for IADA certification
The International Aircraft Dealers Association (IADA), which recently moved towards full professional accreditation for aircraft dealer organizations, has qualified the first group of individual brokers for certification based on their aircraft transaction acumen.
"This first group of 22 IADA certified aircraft brokers and the others to follow are clearly the best of the best and set the benchmark for knowledge, skill and ability of individual sales professionals within the constantly evolving aircraft transaction industry, where previously there were no clearly defined standards," said IADA Executive Director Wayne Starling.
"Joseph Allan Aviation Consulting, an objective independent third-party agency, is slated to test the next group of brokers for certification this fall."
The newly certified IADA aircraft brokers are all part of IADA-accredited dealer organizations in representing buyers and sellers of business aircraft.
---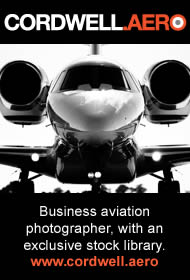 ---
Canada:
TRAXXALL named recommended maintenance tracking provider by Textron
Business aviation maintenance management provider, TRAXXALL, has been named a recommended maintenance tracking provider by Textron Aviation, the Cessna, Beechcraft and Hawker OEM.
Effective immediately, new and pre-owned factory-delivered Cessna and Beechcraft aircraft will come with the option to receive their first year on TRAXXALL free-of-charge. TRAXXALL also supports in-service Hawker aircraft.
Owners of Textron factory-delivered aircraft choosing to implement TRAXXALL will benefit from increased operational efficiencies, reductions in downtimes and the protection of resale values.
"This service is an excellent opportunity for our shared customers," says Mark Steinbeck, President, TRAXXALL. "Textron Aviation models account for a majority of all business aircraft in service today. We look forward to working with a growing number of new and existing Cessna, Hawker and Beechcraft owners worldwide."

---
---

---
United States:
Daher's 'General Aviathon' innovation challenge aims to build the future of aviation in Silicon Valley
Daher has launched a hackathon event that challenges innovators to develop computing capabilities, artificial intelligence processes and other software that could further improve its TBM family of turboprop-powered general aviation aircraft.
Called the "General Aviathon", this event is the creation of Daher's Silicon Valley-based innovation program - Armstrong by Daher - and is tailored for students (and potentially early-stage start-ups), with a primary focus on the greater San Francisco bay area of California.
"Armstrong by Daher is tasked with accelerating our parent company's digital transformation, and there is no better way than harnessing Silicon Valley's imagination and capability for a future transformation of the TBM aircraft," explained Florent François, the Head of Digital Strategy at Daher, and one of two company executives overseeing the Armstrong by Daher innovation program.
---

Six West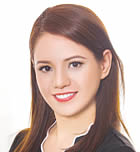 Corrinne Markowitz
Six West, a global leader in the provision of flight operations to the aircraft leasing industry, and tailored private aviation services has announced that Corrinne Markowitz has been appointed to the new role of Business Development Manager, Asia Pacific, to expand client relations and amplify brand visibility in the region.
Reporting to Cathy Tam, Director of Asia Pacific, Corrinne is responsible for driving growth, strengthening Six West's presence and spearheading the company's overall marketing strategy.
With a successful track record in the aviation industry spanning over a decade, Corrinne's experience in sales and marketing in both start-ups and multinationals, will help establish and nurture Six West's relationships with Asia Pacific clients.
Corrinne is based in Hong Kong.
---
Jet Aviation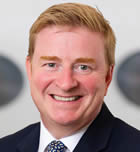 David Best
Jet Aviation announces that David Best has been appointed as the new SVP & General Manager, Regional Operations US, effective July 1, 2019.
Best succeeds David Paddock, who was recently announced as the new President of the Jet Aviation Group.
David joined Jet Aviation in January 2017 and was responsible for a number of successful business development projects, most notably the acquisition and integration of Hawker Pacific and the recent stake in Scottsdale Jet Center. David assumed his current role as SVP, Strategic Global Growth, in December 2018 and has made significant progress in aligning the sales organization and improving our customer data management.
David is a graduate of the University of Strathclyde in Glasgow, UK, where he earned his MBA and is a member of the Institute of Directors. He has lived and worked in Europe, Asia and the USA throughout his business career.
David will be based in Teterboro, NJ.