United States:
73% of US bizav fleet ready for ADS-B mandate deadline
With six months to go before the ADS-B equipage mandate deadline, an updated report this week from FlightAware reports that 73 percent of the US registered business aircraft fleet has been equipped.
Of the 17,958 currently registered aircraft, 4,784 (27 percent) have not yet been modified.
Leaders amongst models with the highest rate of compliance are: Cirrus Vision SF50 (99 percent); HondaJet (95 percent); Dassault Falcon 7X (94 percent); and Embraer Legacy 600/650 (91 percent).
Lowest is the Gulfstream III with 17 of the 44 registered aircraft modified (39 percent).

---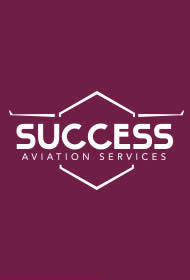 ---
United States:
More Gulfstream in-service-aircraft approved for added safety and efficiency features
G650ER, G650, G500, G550, G280, G450 certified for touchdown and rollout using EFVS.
Gulfstream has announced its flagship Gulfstream G650ER as well as the G650, G550 and G450 now have US FAA approval for touchdown and rollout using an Enhanced Flight Vision System (EFVS).
These aircraft join the company's new large-cabin Gulfstream G500, which was certified for this operational capability in December 2018, along with the super-midsize G280, which was authorized for this feature in April 2019. Gulfstream's other new large-cabin aircraft, the G600, will be certified for touchdown and rollout using an EFVS after the aircraft receives its type certification, which is expected in late June.
"This authorization provides the capability for nearly 1,500 in-service Gulfstream aircraft to increase their operational efficiency and safety," said Colin Miller, senior vice president, Innovation, Engineering and Flight, Gulfstream. "EFVS greatly reduces the possibility of runway incidents, puts aircraft and passengers on the ground faster and saves fuel."
---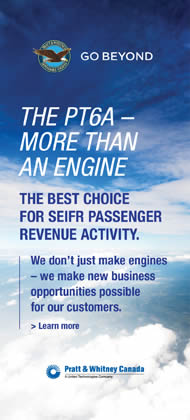 ---
India:
GKN Aerospace's JV in India to manufacture wiring systems for Pilatus PC-24
GKN Aerospace's Indian Joint Venture, Fokker Elmo SASMOS Interconnection Systems Ltd (FE-SIL), in Bangalore has been awarded a contract to manufacture electrical wiring interconnection systems (EWIS) for the Pilatus PC-24.
The multi-million dollar contract is another milestone in the business relationship between GKN Aerospace's FE-SIL and Pilatus Aircraft Ltd that currently includes the company providing wiring systems for the PC-21 and PC-7 MkII. Activities in Bangalore to start the production for PC24 EWIS involve more than 30 highly skilled operators in India. This number will grow after further production ramp-up.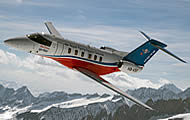 Royal Flying Doctor Service PC-24

More than 30 PC-24s are currently in operation around the world, including three PC-24s used as medevac aircraft for the Royal Flying Doctor Service of Australia. Pilatus plans on delivering about 40 PC-24 Super Versatile Jets in 2019 and 50 in 2020.

John Pritchard, CEO of GKN Aerospace ASEA said: "We are very proud of our continued participation in the Pilatus aircraft family. We've been producing EWIS at FE-SIL in India for Pilatus aircraft since 2015 and thanks to the team's continued commitment to quality, on-time delivery and customer focus, we have strengthened our business relationship for many more years to come."
---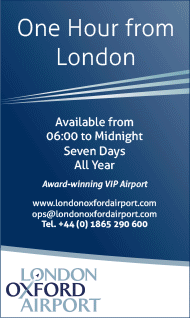 ---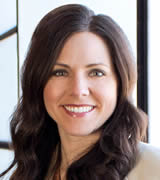 Ashley Bowen Cook, vice president at Greteman Group, a marketing communications agency based in Wichita, the Air Capital.
Nothing sucks productivity out of a workday like back-to-back meetings.
We've been focusing on how to get the most out of our time together, while reducing our actual meeting time. We've found these simple suggestions to be the most helpful.
On Time and On Track
Start and end your meeting as planned. Don't wait for people to wander in, get coffee and settle down. Circulate an agenda prior to the meeting and stick to it. If something is off topic, put it in the "parking lot" to discuss if there's time at the end of the meeting or to be followed up on later.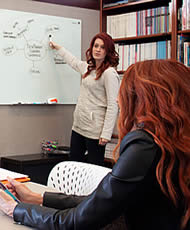 Quickly going over the agenda at the outset helps squash discussions that don't go anywhere and grandstanders who hog the stage. We don't go as far as racing legend Niki Lauda, who preferred to hold meetings without chairs, though we understand the wisdom of his focused, don't-let-people-get-too-comfortable approach.
As the meeting organizer, let the agenda and the clock be your guide. Put a hard stop on your meeting and reconvene later if you need to. You probably don't.
---

---
Paris Air Show:
CAE presents its first CAE Women in Flight ambassadors
CAE announced the names of the first three winners of its 2019 CAE Women in Flight scholarship program during the International Paris Air Show at Le Bourget.
CAE's new Women in Flight ambassadors will help drive awareness and promote the pilot profession among women, as well as diversity in aviation.
"We look forward to accompanying our new ambassadors, from their early days in training to the beginning of their journey as professional pilots with our airline partners," said Nick Leontidis, CAE's Group President, Civil Aviation Training Solutions. "This ground-breaking scholarship program is a catalyst for more diversity in the cockpit, and we congratulate the winners as they pave the way for a new generation of pilots. We thank all applicants of this first edition and wish them much success in reaching their dreams of becoming pilots."
Over the next decade, CAE expects the civil aviation industry to need over 300,000 new pilots. With women currently representing less than 5% of pilots, CAE is taking a proactive approach to promote a better gender balance and tap into a wider pool of talent.

more, plus video
---

---
United States:
SAVCOM provides new standard for secure bizav communications
SAVCOM, LLC has announced a new communications service for business aviation operators and the companies that support them.
SAVCOM (Secure Aviation Communication), provides a communications platform allowing 256-bit end-to-end
encrypted phone calls, and encrypted text, audio-video conferencing and file sharing on
users' personal mobile devices such as phones, tablets and electronic flight bags, as well as a desktop browser-based interface.
"We founded SAVCOM on the common sense belief that business aviation operators, flying expensive equipment with very important passengers and typically representing very large
security-sensitive corporations, must communicate safely and securely at all times as an industry best practice," said CEO Martin Hamilton.
Hamilton explained that communications methods and open systems used every day by the general public, such as cellular voice, SMS text, email, and free-to-the-public chat apps are not secure. This is especially true of foreign telecom data and voice telephony services, public Wi-Fi and the vulnerability of personal devices that are susceptible to viruses and malware.
---

Universal Avionics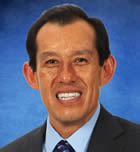 Bob Sanchez
Bob Sanchez has been appointed to the newly created position of Director of Government Business Development for Universal Avionics.
In his new position, Bob will oversee the efforts to promote UA's commercial products to government customers worldwide.
Bob joined UA in March 2014 as Program Development Manager for Military and Government. His experience and broad range of knowledge has been instrumental in the company's continued growth in this market segment over the past 5 years.
Prior to joining UA, Bob served 11 years in the US Air Force as an avionics flight test engineer, later working with BAE Systems and as a consultant to the military and NASA.