Canada:
Bombardier sells regional jet business to Mitsubishi for $550m
Completes Bombardier's aerospace transformation and refocus on business aviation.
Mitsubishi Heavy Industries, Ltd (MHI) has agreed to purchase Bombardier's regional jet program for a cash consideration of $550m USD.
Under the agreement, MHI will take over $200m USD in liabilities, but receive Bombardier's estimated $180m USD interest in the Regional Aircraft Securitization Program (RASPRO), which was created to support aircraft leasing.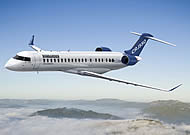 MHI will acquire the maintenance, support, refurbishment, marketing, and sales activities for the CRJ Series aircraft, including the related services and support network located in Montréal, Québec, and Toronto, Ontario, and its service centres located in Bridgeport, West Virginia, and Tucson, Arizona, as well as the type certificates.
Seiji Izumisawa, President & CEO of MHI commented: "This transaction represents one of the most important steps in our strategic journey to build a strong, global aviation capability."
---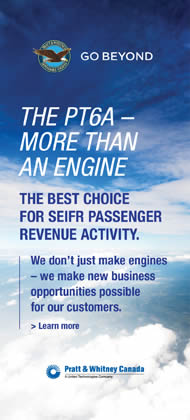 ---
United States:
Gama Aviation Signature announces Windsor Jet charter alliance
Aircraft management and charter company, Gama Aviation Signature, has announced a strategic alliance with Fort Lauderdale, FL-headquartered Windsor Jet Management, a business jet charter company with worldwide operations specializing in the heavy jet market.
This new relationship will expand Gama Aviation's capabilities in the heavy jet segment providing another competitive advantage for rapid growth and expansion.
Gama Aviation Signature will further extend its charter scope into the heavy jet market with the utilization of Windsor Jet's fleet.
Additionally, under Gama's direction, Windsor Jet will be
positioned to deliver safe, efficient, and exemplary charter services to it is customers around the globe, while taking an integrating approach leveraging the sales and operating capabilities to provide the highest level of customer service and safety.
---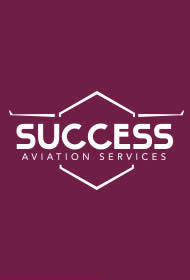 ---
United States:
FAA awards $495m infrastructure grants to 327 airports in 46 states and Pacific Islands
US Department of Transportation Secretary Elaine L. Chao has announced that the Federal Aviation Administration will award $495m in airport infrastructure grants, the second allotment of the total $3.18b in Airport Improvement Program (AIP) funding for airports across the United States.
"This significant investment in airport improvements will fund construction and rehabilitation projects that will help maintain high levels of safety in US aviation," said Secretary Chao.

There will be a total of 358 grants to 327 airports around the country in 46 states and the Pacific Islands. Selected projects include runway reconstruction and rehabilitation, construction of firefighting facilities, and the maintenance of taxiways, aprons, and terminals. The construction and equipment supported by this funding increase the airports' safety, emergency response capabilities, and capacity, and could support further economic growth and development within each airport's region.
---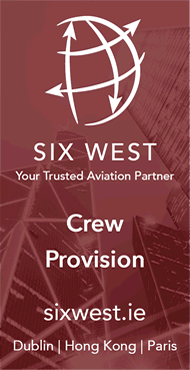 ---
United States:
Global Jet Capital completes securitization raising $517m
Global Jet Capital, a global leader in financial solutions for business aircraft, has announced the closing of its BJETS 2019-1 securitization, raising approximately $517m.
BJETS 2019-1 is Global Jet Capital's third ABS offering, bringing total assets securitized to over $2.1bn.
The BJETS 2019-1 offering contained three tranches of notes: a $417.4m Class A tranche; a $62.3m Class B tranche; and a $37.4m Class C tranche. Each tranche was oversubscribed and attracted orders from a wide variety of investors.
---

---
Women in Aviation International:
WAI awards $73,000 in Mid-Year scholarships
Through a donor who wishes to be anonymous, Women in Aviation International has awarded an additional $73,000 in 17 individual scholarships to be put toward flight and aviation maintenance training.
"As always, we're grateful to the generous companies and individuals who participate by their contributions to our scholarship program," says WAI President Peggy Chabrian.
"These donors literally change the lives of our members and help guide them on a clear path to a career in aviation."
---

---
United States:
73% of US bizav fleet ready for ADS-B mandate deadline
With six months to go before the ADS-B equipage mandate deadline, an updated report this week from FlightAware reports that 73 percent of the US registered business aircraft fleet has been equipped.
Of the 17,958 currently registered aircraft, 4,784 (27 percent) have not yet been modified.
Leaders amongst models with the highest rate of compliance are: Cirrus Vision SF50 (99 percent); HondaJet (95 percent); Dassault Falcon 7X (94 percent); and Embraer Legacy 600/650 (91 percent).
Lowest is the Gulfstream III with 17 of the 44 registered aircraft modified (39 percent).

---
UA presents new fly-by-sight concept with Interactive-SVS
Universal Avionics (UA), an Elbit Systems Company, is showcasing its unique Interactive-Synthetic Vision System (i-SVS) during the 2019 Paris Air Show.
The innovative operator's sight-control concept allows pilots to easily select entities on the company's conformal SkyLens Head-Wearable Display (HWD), sending it directly to the InSight Display System.
SkyLens and InSight are both critical components for safety in today's aircraft and reliance on them by the operator varies during the phases of flight. Integrating the two technologies enables the pilot to have the key information required, right when it's needed, all presented super-positioned on the real world.
---

Professional Aviation Associates
Aria Bahawdory
Professional Aviation Associates, a Greenwich AeroGroup company, has added a Regional Sales Manager to its Sales team with the appointment of Aria Bahawdory.
In this role, Aria will focus on building and growing relationships with both new and existing customers. He has extensive experience in aviation B2B sales and marketing, including 18 years of combined business aviation sales and corporate aviation experience as a commercial pilot and operations manager.
Most recently Aria served as the Fleet/Charter Regional Account Manager for FDS Avionics Corp. where he developed and maintained business relationships as well as marketing output for commercial and charter operations.
Aria earned his Associate degree in aviation management from Lenior Community College and his Bachelor of Science in management and organizational development from Mount Olive College. Additionally, he served in the United States Navy for four years.
---
Universal Avionics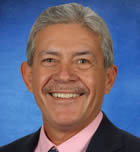 Robert Randall
Robert Randall has been appointed to the newly created position of Director of Strategic Business Development at Universal Avionics.
In his new position, Robert will lead market development activities with OEMs (airframes and avionics), refocus and expand UA's proposal process, and contribute to the development of strategic partnerships to complement UA's offering.
Robert joined UA in September 2008 as Midwest Regional Sales Manager before transitioning to OEM Sales Manager in 2012 and U.S. Senior Sales Manager in 2014. Prior to joining UA, Robert held over 30 years of avionics maintenance, testing, sales, and management experience. He is a United States Naval Aviation Veteran, a licensed A&P Mechanic, and a member of the Aircraft Owners and Pilots Association (AOPA).