United States:
Gulfstream G600 receives FAA type and production certificates
First customer delivery on track.
Gulfstream has announced the all-new Gulfstream G600 earned both its type and production certificates from the US Federal Aviation Administration. The certifications clear the way for the first G600 deliveries to customers as scheduled this year.
"Getting both authorizations on the same day is evidence of the maturity of our G600 production processes and speaks to the safety and reliability of the aircraft's design," said Mark Burns, president, Gulfstream. "Even more remarkable is the fact that we achieved these simultaneous certifications less than a year after completing another major program, certifying and delivering the Gulfstream G500, another testament to the engineering expertise and manufacturing excellence that are hallmarks of Gulfstream.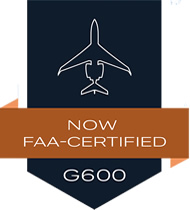 "The hard work by our team, including nearly 100,000 hours of 'flying' in our labs and more than 3,200 hours of flying in the air, shows our dedication to safety and our customers."
---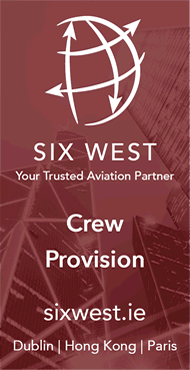 ---
United States:
NetJets celebrates delivery of 100th Cessna Citation Latitude
In June 2016, NetJets Chairman & CEO Adam Johnson received the keys to NetJets' first Cessna Citation Latitude.
Now, three years later, NetJets has taken the 100th delivery of this best-selling aircraft - and waiting on 25 more. The arrival was celebrated at the company's headquarters in Columbus, Ohio, with a traditional water salute.
"We're looking forward to continuing our relationship with Textron Aviation with this milestone delivery" said Adam Johnson. "We are committed to providing our Owners with exceptional service and a seamless travel experience and look forward to continuing to expand our industry-leading fleet."
Owner demand has ranked the Latitude as the best-selling aircraft in the NetJets portfolio, further establishing the Latitude as Textron Aviation's best-selling midsize jet, outselling its nearest competitor 4:1.
This latest delivery will increase NetJets' current fleet of over 250 Cessna aircraft, which includes the Citation Excel/XLS, Citation Sovereign and Citation X, that began with the industry-defining Citation SII.
---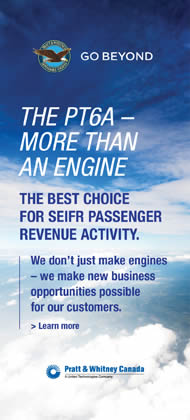 ---
United States:
Research reveals family offices are planning to increase their exposure to private debt
New research from fast growing Shearwater Aero Capital, the global corporate aviation finance specialist, reveals family offices and wealth managers are expected to increase their exposure to private debt over the next two years.
A survey of these institutions reveals that 63% anticipate their sectors will invest more in private debt between now and 2021, with only 13% anticipating a decline.
In terms of why they will increase their exposure to this asset class, 53% said it's because it offers attractive returns in a low interest environment, followed by 27% who said it's a result of bonds offering meagre returns. Some 16% said it will increase because stock markets will become more volatile.
Last month, fast growing Shearwater Aero Capital announced it's in the process of welcoming additional capital sources to diversify its investor base and keep up with demand.
Funding is relatively low risk with an average loan to value of 65%. To date, Shearwater has provided funding for over $100m in aircraft.
---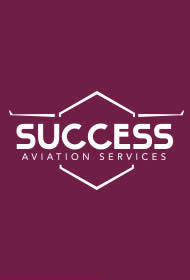 ---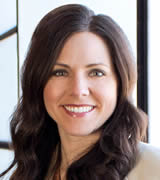 Ashley Bowen Cook, vice president at Greteman Group, a marketing communications agency in Wichita, the Air Capital.
Aviation's value to our cities and communities is obvious - at least to those of us in the know. We already understand the jobs, the business connections and the flow of products and commodities our industry delivers.
The challenge now, National Air Transportation Association President Gary Dempsey told the Wichita Aero Club in June, is to spread the word and get involved in making sure the public knows, too.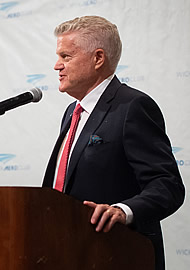 NATA President, Gary Dempsey.
"The products you make in this room, in Wichita, Kansas, go worldwide, and we need infrastructure, so we need to be engaged," Dempsey said. "That's what I've learned throughout my career."
That means talking to members of Congress and coming together to solve some of the issues facing aviation.
"We have 100 new congressmen who haven't voted on aviation yet," Dempsey told the audience. "And we need to educate them. Your help is critical. They're interested in jobs in your community."
An earlier engagement by business leaders might have prevented the closing of Santa Monica's airport, he said. We in the industry know how vital small airports bring critical business aviation traffic and investment to their communities.
---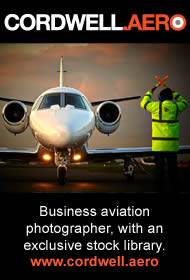 ---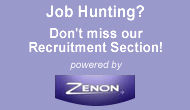 ---
Training:
Orange Coast College aviation students awarded pilot scholarships from Clay Lacy Aviation
Katie Kirby and Joseph White are the two newest recipients of the Clay Lacy Pilot Scholarship at Orange Coast College (OCC) in Costa Mesa, Calif.
Katie and Joseph are pursuing their private pilot license through the Orange Coast College Aviation Science program. The scholarship recognizes the dedication and hard work of four OCC aviation science students each year. Funds are used to lower the costs of flight training, allowing students to earn their private, instrument or commercial pilot license.

Clay Lacy Aviation established the annual scholarship in 2017 to partner locally with Orange County public education institutions that train and nurture future aviators. To date, more than $32,000 has been distributed through the scholarship program, helping support six students and the OCC Flight Team, which competes in events conducted by the National Intercollegiate Flying Association.

more, plus video
---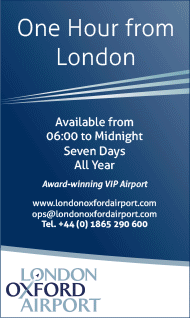 ---

---

Airbus Helicopters
Romain Trapp
Romain Trapp has been appointed President of Airbus Helicopters Inc., and Head of the North America Region for helicopters. He succeeds Chris Emerson, who is assuming the role of President of Airbus Defense and Space, Inc.
Trapp brings a broad experience within Airbus, having worked for the company for nearly two decades, including 11 years in North America. He first served as CFO of Airbus Helicopters Inc., out of Grand Prairie, Texas, beginning in 2008. He became Airbus Helicopters Inc.'s Chief Operating Officer in 2016, and has also been President of Airbus Helicopters Canada since 2013.
Trapp began his Airbus career in 1999 and has held various positions in finance, program management and general management throughout Germany, France, Canada and the U.S. He is a graduate of the Ecole Normale Supérieure in France and the Stanford Executive Program in the United States.

---
Guardian Jet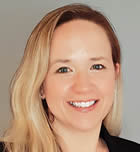 Samantha Langen
Guardian Jet, the Guilford, Connecticut-based business aviation consulting and brokerage firm, has announced the promotion of Samantha Langen to the position of Sales Director, Midwest.
In her new role, Langen will oversee aircraft sales, acquisitions and consulting services in Michigan, Illinois, Indiana and Wisconsin. She previously served as the company's Inside Sales Manager.
"What I love about Sam's rise in our company is that she came to us with an MBA and worked in our consulting business, which is a great foundation for understanding the needs of our clients," explained Don Dwyer, Managing Partner of Guardian Jet.
"From there, Sam became an internal sales person and then led our internal sales team. I'm really excited to see what she can do in a territory."
Langen holds an MBA and a bachelor's degree in marketing, both from Johnson & Wales University, in Providence, Rhode Island.