United States:
EASA lifts EAD on Tamarack Aerospace Active Winglets
Decision allows European registered Active Winglet equipped CitationJets to fly unrestricted.
Tamarack Aerospace Group has announced that the European Union Aviation Safety Agency (EASA) has lifted restrictions put in place by the April Emergency Airworthiness Directive (EAD) on Cessna CitationJets equipped with ATLAS Active Winglets. This comes in the form of an STC amendment that includes EASA Service Bulletin SB1480.
The new Service Bulletin requires that all Textron Aviation models 525, 525A, and 525B fitted with Tamarack's Active Winglet technology incorporate all existing product improvements, allowing compliant aircraft to resume flying normally.
"Tamarack made product improvements available prior to the EAD which enhance the safety and reliability of the ATLAS active winglets. We are pleased that EASA has agreed that these improvements address the safety concern that prompted the EAD." says Jacob Klinginsmith, President of Tamarack. "EASA and the FAA have been meeting regularly and we anticipate that the FAA will offer a solution to the limitations very shortly, in the spirit of the bi-lateral agreement in place between the agencies."
FAA approves Alternate Method of Compliance (AMOC)
---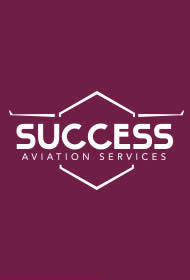 ---
United States:
IADA open to new dealer applicants
The International Aircraft Dealers Association (IADA) is accepting applications to become accredited member dealers through July 31, 2019.
To become eligible for accreditation and membership dealers must meet rigorous standards including being in business for at least five years, averaging 10 transactions annually, have at least three brokers in the firm, be recommended by three IADA member dealers, and ultimately approved by a majority of IADA dealers. Other requirements include signing the IADA Code of Ethics annually, list inventory on www.AircraftExchange.com, carry sufficient liability and errors and omissions insurance, and complete annual ethics and compliance training.
"No doubt, IADA's minimum requirements are extremely rigorous and by design are the reason that the organization is now driving the aircraft transaction industry to the highest standards, which are in the very best interests of aircraft buyers and sellers," said IADA Executive Director Wayne Starling. "We have engaged Joseph Allan Aviation Consulting, an independent third-party agency, to administer the process, ensuring the highest standards and that our dealers are the most respected and experienced professional experts in the traansaction industry."
---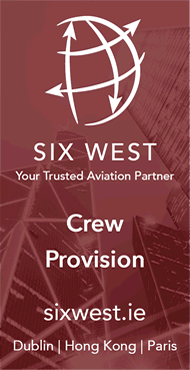 ---
United States:
NATA teams with University of Maryland to tackle hangar foam fire suppression system discharges
The National Air Transportation Association (NATA) and the University of Maryland have signed a sponsored research agreement in an effort to review the causes, hazards, and associated costs of accidental discharges of foam fire suppression systems.
The project will also address high-expansion and low-expansion foam systems, in addition to determining the rationale for the requirement of foam systems included in the National Fire Protection Association (NFPA) 409 for aircraft hangars.
"There is significant uncertainty surrounding the benefits versus potential hazards related to hangar foam fire suppression systems," NATA President and CEO Gary Dempsey stated. "NATA members have repeatedly voiced concern that the cost of installing these foam systems dramatically increases the expense of new hangars, while providing limited risk mitigation due to the low incidence of hangar fires."
---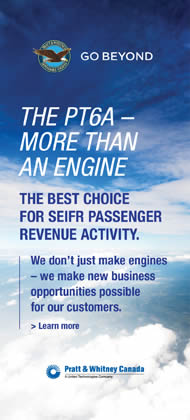 ---
Training:
FlightSafety offers EFVS Touchdown and Rollout training for Gulfstream models
FlightSafety International is now offering Enhanced Flight Vision System Touchdown and Rollout training for Gulfstream G280, G450, G500, G550, G600 and G650 aircraft.
"The development of these courses highlights our commitment to provide training that will enable our Customers to take full advantage of the approval Gulfstream has received for use of the Enhanced Flight Vision System for instrument approaches all the way to touchdown and rollout," said Dann Runik, Senior Vice President, Operations.
The courses meet the training requirements established by the FAA for operators who use EFVS in lieu of natural vision to descend below the decision height/altitude (DA/DH) or minimum descent altitude (MDA).
Once the courses are completed, pilots can obtain FAA authorization to engage in EFVS to touchdown operations which will enable them to begin instrument approaches when visibilities are lower than the published approach minimums.
---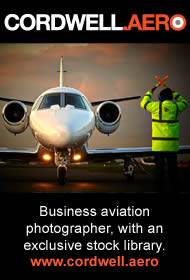 ---
United States:
NetJets celebrates delivery of 100th Cessna Citation Latitude
In June 2016, NetJets Chairman & CEO Adam Johnson received the keys to NetJets' first Cessna Citation Latitude.
Now, three years later, NetJets has taken the 100th delivery of this best-selling aircraft - and waiting on 25 more. The arrival was celebrated at the company's headquarters in Columbus, Ohio, with a traditional water salute.
"We're looking forward to continuing our relationship with Textron Aviation with this milestone delivery" said Adam Johnson. "We are committed to providing our Owners with exceptional service and a seamless travel experience and look forward to continuing to expand our industry-leading fleet."
Owner demand has ranked the Latitude as the best-selling aircraft in the NetJets portfolio, further establishing the Latitude as Textron Aviation's best-selling midsize jet, outselling its nearest competitor 4:1.
This latest delivery will increase NetJets' current fleet of over 250 Cessna aircraft, which includes the Citation Excel/XLS, Citation Sovereign and Citation X, that began with the industry-defining Citation SII.
---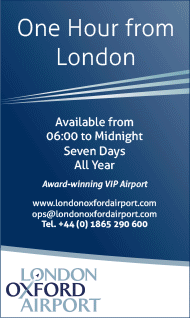 United States:
Research reveals family offices are planning to increase their exposure to private debt
New research from fast growing Shearwater Aero Capital, the global corporate aviation finance specialist, reveals family offices and wealth managers are expected to increase their exposure to private debt over the next two years.
A survey of these institutions reveals that 63% anticipate their sectors will invest more in private debt between now and 2021, with only 13% anticipating a decline.
In terms of why they will increase their exposure to this asset class, 53% said it's because it offers attractive returns in a low interest environment, followed by 27% who said it's a result of bonds offering meagre returns. Some 16% said it will increase because stock markets will become more volatile.
Last month, fast growing Shearwater Aero Capital announced it's in the process of welcoming additional capital sources to diversify its investor base and keep up with demand.
Funding is relatively low risk with an average loan to value of 65%. To date, Shearwater has provided funding for over $100m in aircraft.
---

---

Universal Avionics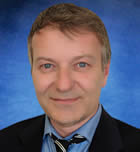 Hervé Rousselle
Hervé Rousselle has been appointed Universal Avionics Regional Sales Manager for Europe.
Based out of Lyon, France, Hervé is responsible for UA's product sales and overall market growth in France, Luxemburg, Italy, Belgium, and French-speaking areas of Switzerland.
Hervé brings over 20 years of business and general aviation sales experience to UA. Prior to joining UA, Hervé held various sales positions at GE Aviation, Parker Hannifin Corporation, and Dover Corporation. He holds a Bachelor's in Marketing degree and is a private pilot, owning a night pilot private license as well as an aerobatic pilot license.
Christian Zumkeller will continue to cover UA's sales in all of the other European countries as well as the Middle East and Africa.

---
Western Aircraft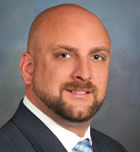 Alex Almonte
Western Aircraft, a Greenwich AeroGroup company, announced that Alex Almonte has joined its MRO Sales team as a Regional Sales Manager.
Alex will cover the Southwest and Midwest region territories for Falcon, Gulfstream, Embraer Legacy/Praetor and Hawker customers.
Prior to coming to Western Aircraft, He spent nearly ten years in aviation leadership roles, including VP of Operations with Sentinel Aviation in Sanford, Florida, Regional Sales Director for StarPort Aviation and most recently as a Regional Sales Manager with Constant Aviation, covering the Florida territory.
In 2008 Alex graduated from Embry-Riddle Aeronautical University where he received a Bachelor of Science in air traffic management and minored in aviation business, human factors and aviation safety. In 2009, he went on to graduate from the FAA Academy in Oklahoma City.