United States:
Thousands of private jets at growing risk of failing to secure new financing worth up to $10bn
Shearwater Aero Capital, the global corporate aviation finance specialist that has provided asset-based loans on aircraft worth over $100m since its launch in 2014, is warning that as many as 3,500 older private jets around the world could struggle to secure new financing when their existing loans and leases expire.
The company estimates these jets could need as much as $10bn in new financing.
Shearwater Aero Capital believes a key reason for this is because mainstream lenders are increasingly focused on new jets, as they think this represents a lower risk than financing used ones - especially those built 10 years or more ago.
New research from the company reveals 67% of business aviation professionals think it's difficult to secure financing for business aircraft that are 10 years or older.
---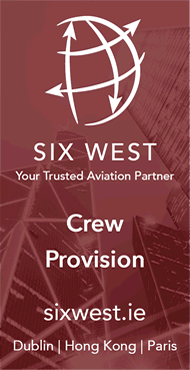 ---
Canada:
Levaero aviation delivers first PC-24 in Canada
Ontario's Levaero Aviation has announced that, immediately after receiving Transport Canada type certification, it has delivered the very first Canadian-registered Pilatus PC-24 Super Versatile Jet.
The new aircraft owner is an experienced operator and the PC-24 will diversify its existing aircraft fleet.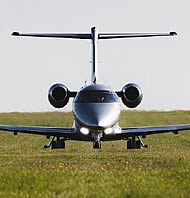 "Since the PC-24 was first revealed to the public - pulled into the Swiss rollout event by 24 horses - Pilatus has delivered more than 35 aircraft, which have amassed more than 7,000 flight hours," said Stan Kuliavas, Vice President of Sales at Levaero Aviation.
"This aircraft is extremely well-suited for operations in Canada and we look forward to many more PC-24 aircraft gracing the Canadian skies."
---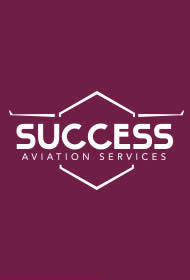 ---
Fort Worth, TX:
Baker Aviation forms new aviation services group
Industry veteran Ray Goyco, Jr. named CEO
Maintenance, management and charter company, Baker Aviation, based at Meacham International Airport (KFTW), has formed Baker Aviation Services Group, LLC and announced that Ray Goyco, Jr. will be leading the newly formed entity as Chief Executive Officer.
The Baker Aviation Services Group will focus on managing current strategic partnerships, contractual management, and compliance, as well as manage HOT-STOP 'L' fire containment kit sales and parts sales, while developing new relationships for Baker as dealers and distributors.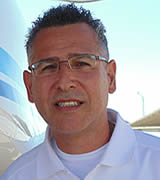 Ray Goyco, Jr.
Goyco previously served as the President and COO for Baker's Aviation Maintenance entity, where he led the business activities since its infancy in 2012.
---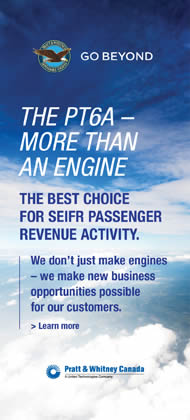 ---
San Bernardino, CA:
Luxivair SBD committed to reducing carbon footprint
FBO offers greener alternative in Southern California.
Luxivair SBD at San Bernardino International Airport has announced a number of significant investments in environmentally-friendly technologies that will help reduce its carbon footprint.
The FBO is committed to minimizing the impacts of its operations and to providing a greener alternative to increasingly eco-conscious customers - without sacrificing the five-star experience it's known for.
New alternative-fueled vehicles and ground support equipment at Luxivair contribute fewer - even zero - emissions. The FBO recently expanded its private rental fleet to include four 2019 Toyota Mirai luxury sedans. The hydrogen fuel-cell cars boast zero emissions and exclusive appeal.
Behind the scenes, electric-powered pushback tugs move aircraft away from gates, a new forklift is fueled by propane, and other new ground equipment, including two fuel trucks, is compliant with the highest standards set by South Coast Air Quality Management District and the state of California.
---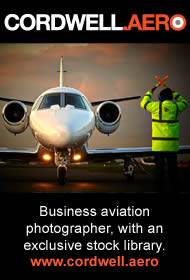 ---
New Jersey:
Munich Airport International expands activities in the USA
The New York & New Jersey Port Authority has reached agreement with EWR Terminal One LLC - a 100% subsidiary of Munich Airport International GmbH (MAI) - to operate and maintain the $2.7bn Terminal One now under construction at Newark Liberty International Airport (KEWR).
MAI will operate as EWR Terminal One LLC and oversee operations, maintenance and concession functions once the terminal is completed. Terminal One is replacing the outmoded Terminal A and is scheduled to be fully operational by 2022. The new operating company will also be making short-term customer enhancements in Terminal A until that terminal is closed.
---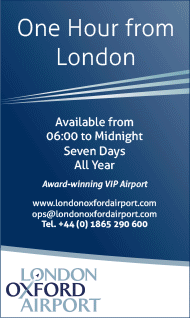 Connectivity:
Gulfstream completes 300th Jet ConneX inflight broadband installation
Gulfstream has outfitted an industry-leading 300th aircraft with Jet ConneX, the revolutionary inflight broadband service.
"The office-in-the-sky experience is very much a reality with Gulfstream and Jet ConneX," said Derek Zimmerman, president, Gulfstream Customer Support. "Our customers value our ability to efficiently incorporate this technology on our aircraft and the consistent and reliable global coverage it provides. They are enjoying live TV programs, video streams and video connections, such as FaceTime, with their colleagues, family and friends."
According to Inmarsat, owner of the satellite network that operates the Ka-band internet service, Gulfstream has delivered more Jet ConneX-equipped aircraft than any other business-jet manufacturer.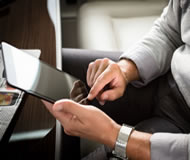 Jet ConneX is available through Gulfstream's Connectivity Service, a customercentric program that makes Gulfstream the single source for equipment, service networks and technical support. Jet ConneX, certified by the FAA and the European Aviation Safety Agency, transmits at speeds up to 15 megabits per second.
Recently, Inmarsat announced it would enhance its Ka-band solution with the launch of JX-Pro, which includes unlimited data usage and transmission speeds of approximately 20 megabits per second.
---

---
United States:
IADA open to new dealer applicants
The International Aircraft Dealers Association (IADA) is accepting applications to become accredited member dealers through July 31, 2019.
To become eligible for accreditation and membership dealers must meet rigorous standards including being in business for at least five years, averaging 10 transactions annually, have at least three brokers in the firm, be recommended by three IADA member dealers, and ultimately approved by a majority of IADA dealers.
Other requirements include signing the IADA Code of Ethics annually, list inventory on www.AircraftExchange.com, carry sufficient liability and errors and omissions insurance, and complete annual ethics and compliance training.
---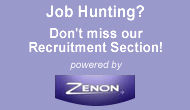 ---

Six West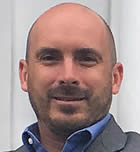 Paul Cantillon
Six West, a world-leading provider of flight operations services to aircraft lessors, airlines and private aviation, has announced the appointment of Paul Cantillon as Project Manager FOS, to bring additional expertise to the flight operations team.
His successful track record, spanning over 25 years, in both commercial and business aviation, will prove invaluable to Six West's future development.
Reporting to Matthew Gee, Director of Operations, Paul will be the primary point of contact for lessors during all phases of their aircraft transition. From project scoping and client consultations to operational oversight during and after the asset transition, Paul will be involved throughout. He will also be instrumental in the promotion of Six West's industry-first Air Operators' Certificate (AOC), designed specifically to optimise commercial aircraft leasing options for lessors.
---
Desert Jet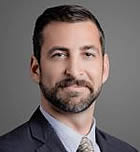 Jared Fox
Following recent news that Denise Wilson, founder and current CEO of California-based business aviation services company Desert Jet is transitioning to the new role of Chairman of the Board for Desert Jet Holdings (the parent company of all Desert Jet entities), the company has announced the appointment of business aviation industry veteran Jared Fox to Chief Executive Officer, effective August 1, 2019.
Jared brings more than 20 years of broad experience in business and general aviation to Desert Jet having served in various leadership positions such as Vice President, Sales Manager and Airport Manager. Jared was chosen for his business acumen, strong leadership ability and deep experience in charter and FBO operations. He is a Certified Aviation Manager (CAM) and an instrument rated commercial pilot.
Denise Wilson founded Desert Jet in 2007 as an aircraft management company. The company added charter operations via part 135 certification in 2009 and, over the next several years, Denise would lead the company to rank on the Inc. 500 list of the nation's fastest growing, privately owned companies, successfully maintaining this position for five consecutive years.