United States:
NBAA supports Congressional efforts to promote aviation's next era
The National Business Aviation Association has joined with other aviation groups and unions in voicing support for S.2198, Aviation's Next Era Act of 2019, also known as the "PLANE Act of 2019".
The PLANE Act, a bipartisan bill introduced by Sens. James M. Inhofe (R-OK), Chairman of the Armed Services Committee and an avid pilot, and Angus King (I-ME), member of the Armed Services Committee, sets the stage for positive growth and future development for the aviation industry.
"The general aviation industry is poised for a critical phase of innovation and progress - an era of advancement not witnessed in decades," said NBAA President and CEO Ed Bolen. "This legislation would help ensure that general aviation, which is an essential contributor to the nation's economy, can continue its advancement in a safe and efficient manner for the benefit of all citizens."
---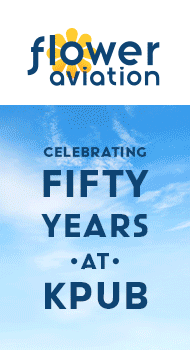 ---
United States:
77% of US bizav fleet ready for ADS-B mandate deadline
With five months to go before the ADS-B equipage mandate deadline, an updated report this week from FlightAware reports that 77 percent of the US registered business aircraft fleet has been equipped.
Of the 17,319 currently registered aircraft, 3,967 (23 percent) have not yet been modified.
Leaders amongst models with the highest rate of compliance are: Cirrus Vision SF50 (97 percent); HondaJet (97 percent); Gulfstream Aerospace Gulfstream G650 (93 percent), Cessna Citation CJ4 (91 percent) and Beechcraft Super King Air 300 (90 percent).

---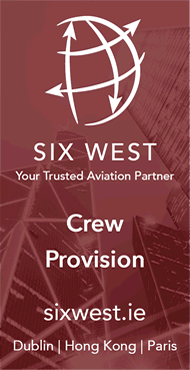 ---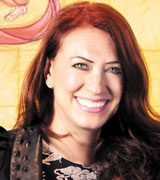 Sonia Greteman, president and creative director, at Greteman Group, a marketing communications agency based in Wichita, the Air Capital.
Kansas aviatrix Amelia Earhart once famously said, "The most effective way to do it, is to do it." We recently took that advice.
We decided to publish a book about the Air Capital. The creative assets already existed. We'd developed them over a 10-year period for a large-scale history display at Wichita Eisenhower National Airport's new terminal. Its opening in 2015 drew raves. But four years later, lacking a benefactor to fund the book's creation, we are taking it on ourselves.
The Air Capital's stories haunted us. After living with them for so long, we felt responsible. To live on, stories need to be shared. The display on the terminal's mezzanine draws lots of attention. But busy travelers only have so much time. We want people to hold these stories in their hands. To curl up with them. To come back again and again.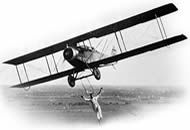 Dreams of Flight
Today, when flying on a $60m jet at 40,000 feet with fly-by-wire precision, it's easy to forget the early birds. And the men and women who risked all to test their limits. More than a century ago, Kansas visionaries and likeminded innovators dreamt of flight. Amateur engineers across the state drew up daring plans. Some put hammer to nail and built their flying contraptions. Nothing stopped their pursuit. Here's a small sampling of what our book offers.
---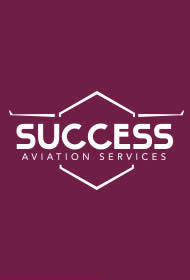 ---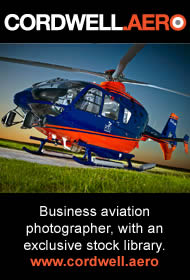 ---
San Bernardino, CA:
Unical MRO finds a place to grow at SBD International
Five-year expansion brings record growth, skilled jobs, and greener pastures for retired planes.
San Bernardino International Airport's sunny skies and convenient location made it the ideal choice for Unical MRO when the company was evaluating sites for its aircraft recycling and repair business.
Five years later, the maintenance, repair, and overhaul facility has become the Airport's largest tenant, boasting impressive gains in its leaseholds and job creation.
Since establishing operations at SBD, Unical MRO's footprint has expanded by 726%. It now encompasses 2,576,322 square feet, a significant increase over its initial lease of 311,890 square feet. For the Airport, this translates to dramatic revenue growth. "In 2014, Unical's lease activity contributed $112,351 to SBD's revenues," says Mark Gibbs, Director of Aviation. "This year, annual revenues from Unical leaseholds will surpass 1.7 million. Unical's success demonstrates how a strategic location like SBD can help aviation businesses thrive."
---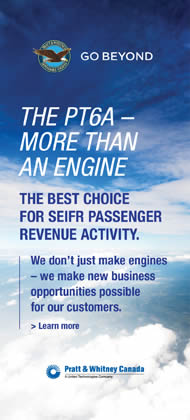 ---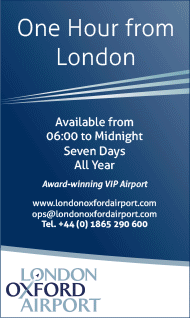 ---
Puerto Rico:
Copeca Jet Center joins The Paragon Network
Copeca Jet Center at Rafael Hernandez International Airport (TJBQ) in Aguadilla, Puerto Rico, is now an elite member of The Paragon Network.
Copeca Jet Center is a first-class FBO with full-service concierge located in the Northwest corner of Puerto Rico and the southernmost US Port of Entry with customs available 24/7. Their runway is the longest in the Caribbean at 11,300 feet and their facility features 36,000 sq. ft. of open ramp space. Copeca Jet Center is the tech stop specialist at BQN/TJBQ and consistently perform quickturns in under an hour.
"We are thrilled to have Copeca Jet Center in our network," said Megan Barnes, President of Paragon Aviation Group. "Their commitment to delivering outstanding customer service makes them a perfect fit for the group. Copeca Jet Center is a great addition to our growing list of exceptional FBOs world-wide."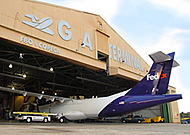 The Paragon Network is a distinguished membership of elite FBO's and international handling agents that provide world-class service to general aviation travelers around the globe. Paragon Aviation Group performs a comprehensive audit of the facilities and service offered to ensure the quality of the member base before any FBO joins the Network. Each member FBO must comply with a set of strategically developed core standards to remain in the group.
---

---

Meridian Air Charter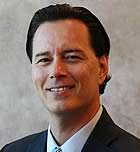 Jeremy Ojerholm
Meridian, the award-winning private aviation company, announces that Jeremy Ojerholm has joined its charter sales team as a Charter Sales Executive.
He will be based at the company's newly opened sales office at Opa-Locka Executive Airport in Miami, FL., and will be responsible for growing the overall retail charter business as well as focus on business development in the South Florida market.
Jeremy has worked in business aviation for over 17 years, and comes to Meridian with an extensive background in charter sales/operations, jet card membership programs, aircraft sourcing and scheduling, direct client and aircraft owner relations, and FBO services. He has prior experience with many well-known business aviation companies, including Bohlke International Airways, Alerion Aviation, M&N Aviation, Signature Flight Support, and Sentient Flight Group.
---
TAG Aviation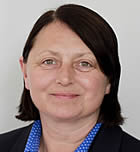 Joanne Goodall
TAG Aviation has announced the appointment of Ms Joanne Goodall as Director of Customer Services for the UK with immediate effect.
In this newly created role Ms Goodall will provide direction and training to the CRM (Client Relationship Management) and CSR (Customer Service Representative) teams throughout Europe and oversee strategic enhancements and opportunities for ongoing expansion in alignment with TAG's future development.
With an abundant background in business aviation, Ms Goodall has worked for both commercial and cargo-based airlines, beginning in 2007 as a Senior Account Manager and subsequently undertaking an array of executive appointments which have advanced her aviation industry knowledge globally. She joined TAG in 2017 as a Client Relationship Manager and prior to this worked for an FBO/Maintenance Company in Basel in Switzerland.