United States:
Honda breaks ground on new wing and parts facility
Honda Aircraft Company celebrated its most recent expansion in a groundbreaking ceremony on Tuesday (July 30th). The new facility will allow for more HondaJet Elite wings to be assembled concurrently, resulting in a major increase in production efficiency. The expansion will also add additional storage for service parts for the growing fleet of HondaJets around the globe.
Expected to be completed by July 2020, the latest expansion is a $15.5m investment in an 83,000-square-foot facility on Honda Aircraft's 133+ acre campus in Greensboro. This will bring the company's total capital investment in its North Carolina facilities to more than $245m.
The ceremony's attendees included members of local, state and federal government officials, prominent community figures and leaders in the aviation industry. During the event, remarks were made by Governor Roy Cooper (D-NC), Executive Director of the Piedmont Triad Airport Authority Kevin Baker and Honda Aircraft Company president and CEO Michimasa Fujino. The celebration also featured a HondaJet Elite flyover in the skies above the company's future additional production site.
---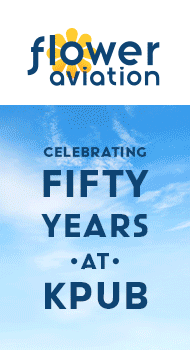 ---
Women in Aviation International:
WAI President and Founder Dr. Peggy Chabrian announces her retirement
Dr. Peggy Chabrian, President and Founder of Women in Aviation International, has announced her intention to retire in April next year.
Speaking at the WAI Connect Breakfast at EAA AirVenture Oshkosh last week, Dr. Chabrian said: "The organization is in an excellent place with record accomplishments in all areas including membership numbers, scholarship awards, and a solid financial position. It has been a pleasure to have established the WAI annual conferences 30 years ago, to create the organization 25 years ago, and to serve as its president since its inception in 1994.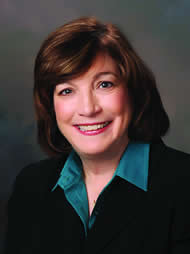 Dr. Peggy Chabrian
"My commitment is to engage in continued fundraising and public relations for WAI through next year's conference, March 5-7, 2020, in Lake Buena Vista Florida, at Disney's Coronado Springs Resort, up through April 2020 and to ensure a smooth transition once a new individual has been hired."

more, plus video presentation
---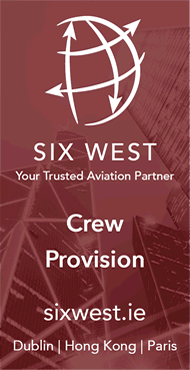 ---
Canada:
Q2 2019 pre-owned heli market trends
Positive signals continue to dominate preowned helicopter markets.
Toronto-headquartered helicopter brokerage, Aero Asset, has published its Q2 2019 pre-owned helicopter market report.
The report ranks preowned twin-engine markets by liquidity, tracks trading values and breaks down sales & supply, quarterly and YOY.
Twin engine retail sales are up across weight classes except medium twin which account for 30% of preowned transaction volume YTD.
VIP buyers are driving over 60% of all retail trades YTD.
The most liquid preowned twin market Q2 is the EC/H145 and AW109S/SP, with 6 retail trades and respectively 6 and 12 months of supply at current trade levels. The least liquid market is the Bell 412 market with 1 retail transaction Q2 and 6 years of supply at current trade levels. The H225 market continues to improve with two retail transactions Q2 and several s/n's currently deal pending.

---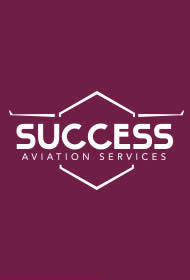 ---
Brazil:
Embraer delivered a total of 51 jets in the second quarter of 2019, of which 25 were executive jets (19 light and 6 large) and 26 were commercial aircraft.
As of June 30th, the firm order backlog totaled USD 16.9bn compared to USD 16.0bn at the end of 1Q19. Embraer's 2Q19 backlog increase is largely due to continued market demand, mainly for the new family of Praetor jets.
The Praetor 600 super-midsize business jet received Type Certification from the three main world regulatory agencies: ANAC, the FAA, and EASA. The first Praetor 600 was delivered in June to an undisclosed European customer.
---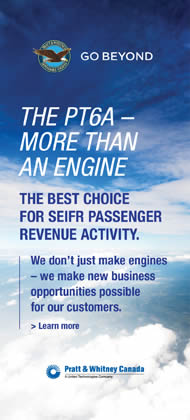 ---
St.Maarten:
2020 Caribbean Aviation Conference dates announced
The next, 5th annual, Caribbean Aviation Meetup conference will again be held on St.Maarten / St.Martin on June 16-18, 2020.
CARIBAVIA as the event is popularly called, is the most significant results and solutions oriented communication platform on the subject of 'airlift' in the region. It has gained increased appreciation by international professionals and experts of the aviation, tourism and investment industries.
Under consideration is to extend the event to a full 'Aviation Week', because of the interest from other organizations to join-in this week with meetings, workshops and sessions.
---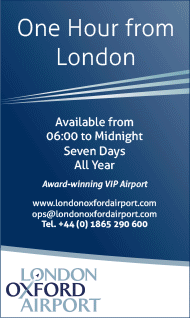 ---
Rotor:
Florida Keys Mosquito Control orders two new H125 helicopters to boost mosquito fighting capabilities
Part of a fleet upgrade program, two new H125s ordered by the Florida Keys Mosquito Control District will support aerial spraying to control the mosquito population in the Florida Keys, off the southern coast of the state.
With a sub-tropical environment, the Keys regions from Key Largo to Key West is home to approximately 46 species of mosquitoes, and aerial spraying proves one of the most effective ways to combat mosquito-borne disease such as Zika virus and Dengue.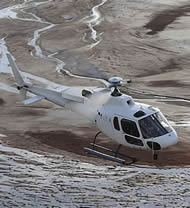 "The H125 is already the helicopter of choice for managing Florida's large mosquito population. We've chosen the aircraft because of its ability to increase the coverage areas during a single mission, and to improve the safety of our operation," said Joshua Kogut, Director of Aerial Operations at the Florida Keys Mosquito Control District.
"We look forward to bringing the two aircraft on board to support our operations in the most efficient manner."
Florida Keys is the third Florida district to turn to Airbus Helicopters in recent months to fight mosquitoes.
---

---

Equity Bank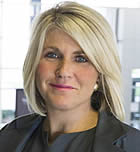 Morgan Littell
Equity Bank, the Wichita-based bank subsidiary of Equity Bancshares, Inc., has named Morgan Littell Vice President, Business Aviation, responsible for establishing its Aircraft Financing Division.
She brings more than 10 years of successful aircraft financing acumen to the newly created position, which will offer nationwide aircraft financial services.
Littell has been involved in aviation for more than 20 years, beginning her career in sales and marketing for a Wichita-based aircraft manufacturer. In addition to being an expert in aircraft financing she also has experience in aircraft maintenance and aircraft chartering. She joins Equity from another financial institution where she established a new aircraft financing organization and headed aircraft financial transactions.
Littell holds a Bachelor of Science from the University of Kansas and a Master of Business Administration from Wichita State University. She is active in aviation organizations, including Women in Aviation, the National Aircraft Finance Association, the National Business Aviation Association and the Wichita Aero Club.
---
Meridian Air Charter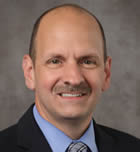 Emil Iannone
Award-winning private aviation company Meridian Air Charter has announced the promotion of Emil Iannone to Chief Operating Officer (COO).
Based at the company's headquarters at Teterboro Airport in Teterboro, NJ, he will be responsible for managing and streamlining the charter business, including charter operations, charter sales, aircraft management and marketing. Mr. Iannone has served as Director of Operations since 2013, when he returned to Meridian after 13 years in the financial industry.
The organizational restructuring comes as part of the company's overall growth strategy, and is designed to allow Dennis O'Connell, President of Meridian Air Charter, more time to focus on other critical aspects of the charter business. These include owner relations, aircraft maintenance, and accounting. Together, Mr. O'Connell and Mr. Iannone will be responsible for the strategic direction of the charter organization.
Mr. Iannone started flying in the mid-1980s at Teterboro Airport before attending American Flyers Academy. After graduating and earning his CFI, he returned to Meridian as an instructor pilot, moving up the ranks to Chief Pilot. In 1994, he was promoted to Director of Operations, overseeing the daily operations of Million Air Charter, when the company was part of the franchise.
He is type rated in Gulfstream, Learjet and Cessna Citation aircraft.