United States:
Chinese type certification for HondaJet Elite
The HondaJet Elite has received type certification from the Civil Aviation Administration of China (CAAC), demonstrating that the aircraft meets the safety standards set by the organization. Deliveries in the region will begin this year.
"Honda Aircraft's objective is to create new value in the aviation industry. Since we expanded to China, we have received several orders and have prioritized sales throughout China. We will continue to contribute to the maturity of the business aviation market with the HondaJet," said Honda Aircraft Company president and CEO Michimasa Fujino. "We are pleased our customers will soon be able to take delivery of their aircraft and are confident the HondaJet Elite will provide them with more efficient and comfortable travel."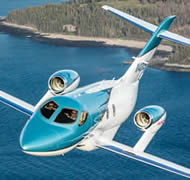 CEO of Honsan General Aviation Co., Ltd. Dr. Cheng Qian added "The HondaJet Elite is now certified in China and we are thrilled to begin deliveries of the aircraft to our Chinese customers. The market here has reached a turning point and I believe the HondaJet will revitalize the aviation business.
---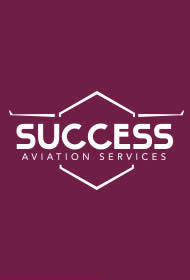 ---
Phoenix, Arizona:
CAE to train over 700 new pilots for Southwest Airlines' Destination 225° program
XOJET, Jet Linx and ARGUS selected as exclusive partners.
CAE has announced the launch of a cadet pilot training program where CAE will train more than 700 new professional pilots over the next 10 years for Southwest Airlines' Destination 225° program at CAE's aviation academy in Phoenix, Arizona.
"Destination 225° will support Southwest Airlines by developing world-class pilots who are ready to fly 'The Southwest Way'," said Alan Kasher, Southwest Airlines' Vice President of Flight Operations.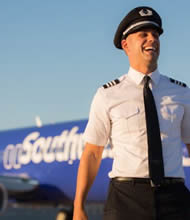 "We're proud to partner with CAE in this comprehensive pilot development mission designed to make a pathway to becoming a Southwest Pilot an attainable goal for passionate, qualified individuals. CAE is an experienced, global leader in pilot training programs, and we look forward to working together for years to come."

"This is another important step in our long-term relationship with Southwest, we look forward to training the next generation of Southwest pilots at our aviation academy in Phoenix," said Nick Leontidis, CAE's Group President, Civil Aviation Training Solutions.
---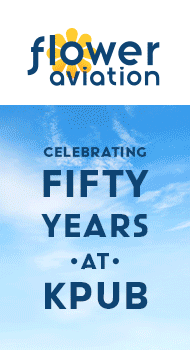 ---
Fort Lauderdale, Florida:
HondaJet APMG install completed at Banyan
Banyan Air Service recently completed its first HondaJet Advanced Performance Modification Group (APMG) package, which was developed by Honda Aircraft to offer improved performance and avionics capabilities to owners of the HA-420 HondaJet.
The APMG package modifies a HondaJet into a better performing HondaJet. It provides the aircraft with a take-off field length reduction of 443 feet to 3,491 feet, forward baggage capacity increased to 200 pounds, an increased maximum take-off weight of 10,700 lbs. resulting in more mission flexibility.
The APMG modifications include the extension of the horizontal stabilizer, removal of vortex generators on the tail and winglets, elimination of the mid-aileron fence, plus it includes many Garmin G3000 avionics software upgrades that enhance situational awareness and safety. Some of these upgrades are increased connectivity with Flight Stream 510 compatibility, electronic checklist, and advanced integrated Take Off & Landing (TOLD) calculations.
---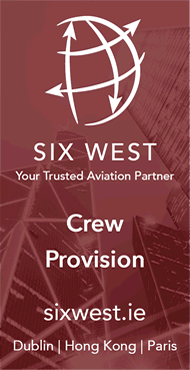 ---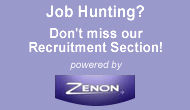 ---
Modesto, California:
Sky Trek Aviation announces new ownership and name: Modesto Jet Center
Sky Trek Aviation at Modesto City-County Airport (KMOD) announces its new name, Modesto Jet Center, as it changed ownership effective August 1, 2019.
Matt Bosco and Dan Kimmel - decades-long customers of Sky Trek Aviation - acquired the FBO from Jim Van Heukelem, Penny Weber and John Rogers, who operated the company for more than 30 years, building its reputation for upstanding customer care.
"We have great respect for the longevity of this esteemed operation," said Bosco. "The experienced team - some of whom have been around for more than 20 years - have carefully built a reputation for exceptional customer care. We're looking forward to working with them to uphold that reputation for heightened service in the region."
At the helm of the team will be new general manager, John Earl. Earl has 30 years of experience in the aviation industry, having spent the last 20 years with Pacific States Aviation in Concord, California. And while the FBO welcomes its new manager and executive leadership, the team also looks forward to some aesthetic updates. To enhance the customer experience, Modesto Jet Center will see a refresh of its branding and customer-centric areas, namely the lobby and pilot lounges, as well as staff offices.
---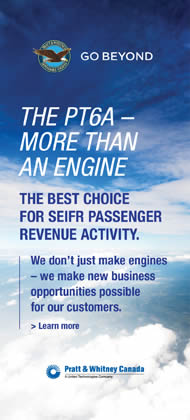 ---
Canada:
Q2 2019 pre-owned heli market trends
Positive signals continue to dominate preowned helicopter markets.
Toronto-headquartered helicopter brokerage, Aero Asset, has published its Q2 2019 pre-owned helicopter market report.
The report ranks preowned twin-engine markets by liquidity, tracks trading values and breaks down sales & supply, quarterly and YOY.
Twin engine retail sales are up across weight classes except medium twin which account for 30% of preowned transaction volume YTD.
VIP buyers are driving over 60% of all retail trades YTD.
The most liquid preowned twin market Q2 is the EC/H145 and AW109S/SP, with 6 retail trades and respectively 6 and 12 months of supply at current trade levels. The least liquid market is the Bell 412 market with 1 retail transaction Q2 and 6 years of supply at current trade levels. The H225 market continues to improve with two retail transactions Q2 and several s/n's currently deal pending.

---

---
Brazil:
Embraer delivered a total of 51 jets in the second quarter of 2019, of which 25 were executive jets (19 light and 6 large) and 26 were commercial aircraft.
As of June 30th, the firm order backlog totaled USD 16.9bn compared to USD 16.0bn at the end of 1Q19. Embraer's 2Q19 backlog increase is largely due to continued market demand, mainly for the new family of Praetor jets.
The Praetor 600 super-midsize business jet received Type Certification from the three main world regulatory agencies: ANAC, the FAA, and EASA. The first Praetor 600 was delivered in June to an undisclosed European customer.
---

---

London Biggin Hill Airport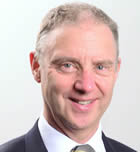 Bob Graham
London Biggin Hill Airport is appointing its first operations director.
Bob Graham, formerly operations director of Birmingham Airport, will take up his appointment on 1st October 2019. He joins a management team that has seen London Biggin Hill become the fastest growing business aviation airport in the UK; home to 1,300 employees and more than 70 aerospace enterprises.

David Winstanley, CEO, London Biggin Hill Airport, says: "With record growth and £70m of recent investment into new hangars and infrastructure on site, London Biggin Hill Airport is thriving as a gateway to the capital, contributing more than £70m each year to the UK economy. Now, as we look to the future, I'm delighted to welcome Bob Graham as my first executive leadership team appointment."

Bob has more than 30 years' experience in airport operations and safety management, including senior roles with Abertis Airports and TBI Airports. In 2011 he joined Birmingham Airport, first as managing director of BHX Fire & Rescue Limited, before taking on the role of operations director in 2014.
---
Millennium International Avionics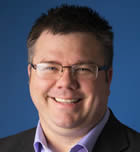 Todd Slater
Missouri-headquartered Millennium International Avionics has announced its new Director of Business Development, Todd Slater.
In this position Todd will be responsible for developing sales and service channels for the Commercial Air Transport and Corporate Aviation divisions, along with third-party support.
Todd started his career with Absolute Aviation (now Wencor) as a bench technician and has held multiple technical and leadership roles. Most recently, he has served as the Director of Pricing and in the sales division for Wencor Group MROs. Todd acquired his BS degree from ITT Technical Institute in Electrical and Electronics Engineering.