United States:
TRAQPak's annual review of the first half of the year's flight activity for 2019 indicates that this year, through 6 months, we've seen 3 positive months and 3 negative months.
We've had strong growth in the fractional segment, negative growth in the Part 135 segment and slight gains on the Part 91 side. After moving towards a cooling trend in 2018, the Part 135 segment has spent all of 2019 in the red as each of the 6 months have declined when compared to 2018. The Fractional industry, on the other hand, has produced yearly gains during all 6 months of 2019. The Part 91 segment has also been mostly positive in 2019 with gains in 4 of the 6 months.

The smallest, but arguably most significant, gain came in the Part 135 segment, which ended its run of 13 straight months in the red to finish up 1.7% year over year. The aircraft categories were mostly positive with mid-size jets posting the largest increase from 2018, up 5.3%. Light jets posted an increase of 3.0%, while large jets dropped, slightly, 0.3% year over year.
ARGUS TRAQPak data is aircraft flight number specific arrival and departure information on all IFR flights in the US (including Alaska and Hawaii), the Caribbean and Canada.
Download the complete report here
---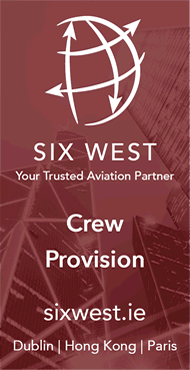 ---

Six private jet predictions that will transform the market in 2020
Monarch Air Group, private jet provider based at Fort Lauderdale International Airport, brings the top six predictions for 2020.
While we are still roughly a quarter away from 2020, there's a series of trends that are starting to loom in the horizon and have served as talking points for leading players.
The private jet market is in the midst of change, with the on-demand charter model gaining momentum, the mid-sized jet losing ground, an overall increase in accessibility, new economies playing active roles in the industry and a demanded commitment to "go green" by stakeholders. Expect shifting winds for the 2020 business aviation market.
1. Move towards on-demand charter
On demand charter market, i.e. pay as you go model that does not require a membership or purchasing of hours takes an even greater momentum in the industry. This approach is so significant that larger players in the business aviation market are taking active steps towards it. This can be seen by the acquisition of JetSmarter by Vista Jet, the acquisition of Travel Management by Wheels Up and the acquisition of PrivateFly by Directional Aviation, just to name a few, all of which occurred in 2019.
The move from the conventional jet card model or fractional ownership is geared not only by the advantages of the on demand charter model (increased pool of aircraft, competitive prices, complete flexibility, no need to "freeze" funds) but also by the general "demystification" of the private jet charter industry. Consumers are more aware of the options, as any intellectual user is choosing the best method for them. It is now easy to get a quote on a private jet online and live without buying a five year membership program.
---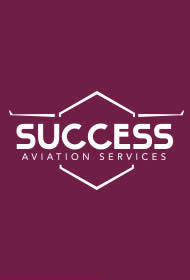 ---
Appleton, Wisconsin:
Gulfstream enhances customer experience with service center expansion in Appleton, WI
Gulfstream has officially expanded its MRO operations at Wisconsin's Appleton International Airport with the opening of a newly built aircraft maintenance facility. The facility has been operational since Aug. 10th.
The nearly 190,000 square-foot/17,652-square-meter building, northeast of the airport terminal, was constructed with an investment of approximately $40m. The expansion to the Appleton service center includes 101,853 sq ft/9,462 sq m of hangar space, which will accommodate 12 Gulfstream G650ER or G650 aircraft. In addition to offices, back shops and general support space, the expansion adds a new sales and design center and increased customer access to Gulfstream's design portfolio. The project, announced in February 2018, has resulted in nearly 100 new jobs at Gulfstream Appleton, with the potential for more in the next few years.
"This is a very exciting day for Appleton and the entire Fox Valley," said Derek Zimmerman, president, Gulfstream Customer Support. "This beautiful facility represents the most significant expansion we've had in the 20 years we've been here. It is a tremendous asset to our site and the community. It will help us enhance the reliability of our growing fleet, support more customers and elevate their experience, continue to maintain a high level of safety and provide a world-class workplace for our employees.
---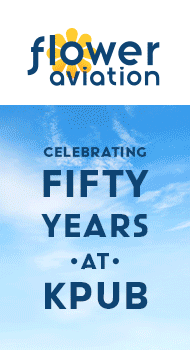 ---
Fort Lauderdale, Florida:
Banyan Air Service celebrates 40th anniversary with open house
On September 14, 2019 from 10am to 3pm, Banyan Air Service based at Fort Lauderdale Executive Airport will host a customer appreciation open house.
"It was 1979 when it all began and it is hard to believe it's been 40 years," says Banyan's president, Don Campion. "It's been a fantastic journey and it's because of our dedicated teammates and loyal customers that we owe our success. We want to invite you to see what we have built at Banyan."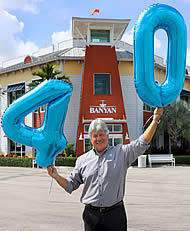 Don Campion
The event will feature exhibits, aircraft on display, family entertainment, demonstrations, food and drinks, giveaways and tram tours. There will be a static display featuring several aircraft; including a Cirrus SR20, Diamond DA20, Cessna 172, HondaJet, and cars and motorcycles from Rick Case Automotive Group. In addition, there will be a Bahamas Junkanoo band performing at select times, a disc jockey, bounce house, face painting, and carnival games.
Banyan Air Service is located at 5360 NW 20th Terrace, Fort Lauderdale Executive Airport, Fort Lauderdale, FL 33309. For more information and to register for this free event, visit: banyanair.com/40pr
---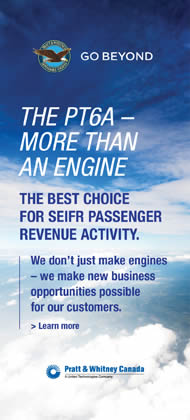 ---

---

---

PrivateFly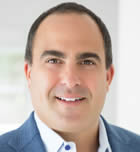 Gregg Slow
Private charter platform PrivateFly, a Directional Aviation company, has announced the appointment of Gregg Slow as President for the Americas.
Slow joins PrivateFly's senior leadership team to head the US division of the company, which operates from a US HQ in Boston and a sales office in Fort Lauderdale, with further sales teams based across the country. The US now accounts for half of PrivateFly's global flight sales.
Slow brings 19 years of business aviation experience to the newly created role, most recently from his seven-year tenure at XOJET where, as Chief Client Officer, he built the commercial client-facing offering and assisted in the company's acquisition by Vista Global. Previously he was Senior Vice President for NetJets, where he spent 12 years focused on the New York City territory.
At PrivateFly, Slow will head up commercial development and provide leadership in the Americas, with co-founder Adam Twidell.
---
Jet Support Services Inc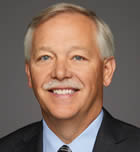 Gary Strapp
Jet Support Services, Inc. (JSSI), the leading independent provider of maintenance support and financial services to the aviation industry, has appointed business aviation industry veteran Gary Strapp to the role of senior vice president, global program management and technical services.
Strapp brings 30 years of NetJets experience to this newly created leadership position at JSSI. He will guide the organizational efforts of the program management, pricing and technical services teams. In addition, Strapp will liaise and expand relationships with external strategic partners and vendors, including MRO providers and OEMs.
Strapp began his tenure with NetJets as a certified public accountant, working as a controller before being promoted to vice president of finance. He later served as vice president of administration before moving into his most recent position, vice president of technical support and maintenance reliability, which he held for approximately 20 years. Strapp is a graduate of The Ohio State University with a Bachelor of Science degree in business administration and accounting major.