Teterboro, New Jersey:
Meridian celebrates 30 years of jet charter
Award-winning private aviation company, Meridian, is celebrating the 30th anniversary of its jet charter business.
General Aviation Flying Service, as the charter company was originally known, was formed in 1983. In September 1989, it added its first jet, a Citation SII, to its fleet of piston aircraft. In 1986, General Aviation Flying Service became Million Air Charter Teterboro when its FBO joined the aviation franchise. In 2004, the company evolved into Meridian Air Charter, as it is known today.
"We officially entered the jet age in 1989 when the owner of one of the piston aircraft we managed acquired a jet," said Ken Forester, Meridian's CEO. "From there we continued to grow and add additional aircraft, as well as open our FAA-approved repair station."
In 1997, the company began operating a Gulfstream II, marking its entry into the large cabin charter business.
---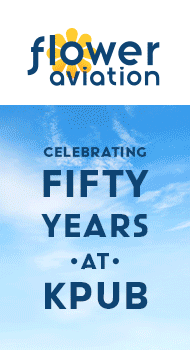 ---
Grand Prairie, Texas:
Metro Aviation takes delivery of first Airbus EC145e helicopter made in US
Airbus Helicopters has delivered the first EC145e produced at its US assembly plant in Columbus, Miss. to Metro Aviation Inc.
This latest aircraft delivery is part of an order for 25 that Metro placed in 2018, and the remaining aircraft will all be delivered out of Columbus.
Metro is a Shreveport, La.-based company that operates air medical helicopter services for hospitals and customizes new helicopters for a variety of missions. Metro was the first customer in the world for the EC145e when Airbus Helicopters launched the model in 2015. The twin-engine EC145e was initially introduced for use with Visual Flight Rules (VFR).
"Airbus Helicopters is pleased to deliver this EC145e, now the third Airbus model to be produced in the U.S. by workers in our Columbus plant," said Romain Trapp, President of Airbus Helicopters Inc. and head of the North America region.
"For more than a decade, our workforce has been producing high-quality aircraft for both the US Army and more recently our commercial operators in North America."
---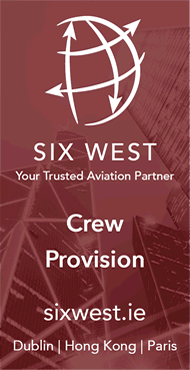 ---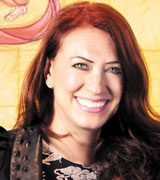 Sonia Greteman, president and creative director at Greteman Group, a marketing communications agency based in Wichita, the Air Capital.
Recruit for the Future - Grow business with talented young workers
The largest generation in American history is starting to hit the workforce en masse. No, it's not the Millennials - the group that older generations routinely use as a shorthand for youth. We're talking about Generation Z.
Born after 1997, this group's first college graduates are beginning their professional lives, a few years after their colleagues started earning paychecks immediately following high school.
As retiring workers leave the workplace, a huge demand for skilled labor grows. Now Boomer, Gen X and even Millennial managers and company owners need to answer the questions: How do we recruit and retain the best young talent? What can we do differently to ensure company growth in this environment?
More Similar than Different
Despite how young people are often depicted, their wants in the workplace aren't that much different than others. Research has shown young people's top-5 workplace desires are: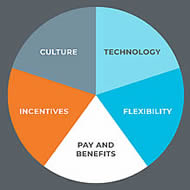 The order of those might change for someone who is 25 versus someone who's 55. But generally, the equation is simple: we all want to be paid well for our work and have the ability and tools to strike a good work-life balance.
---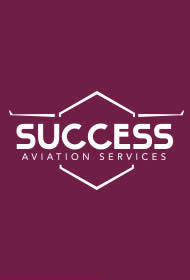 ---
Appleton, Wisconsin:
Gulfstream enhances customer experience with service center expansion in Appleton, WI
Gulfstream has officially expanded its MRO operations at Wisconsin's Appleton International Airport with the opening of a newly built aircraft maintenance facility. The facility has been operational since Aug. 10th.
The nearly 190,000 square-foot/17,652-square-meter building, northeast of the airport terminal, was constructed with an investment of approximately $40m. The expansion to the Appleton service center includes 101,853 sq ft/9,462 sq m of hangar space, which will accommodate 12 Gulfstream G650ER or G650 aircraft. In addition to offices, back shops and general support space, the expansion adds a new sales and design center and increased customer access to Gulfstream's design portfolio. The project, announced in February 2018, has resulted in nearly 100 new jobs at Gulfstream Appleton, with the potential for more in the next few years.
"This is a very exciting day for Appleton and the entire Fox Valley," said Derek Zimmerman, president, Gulfstream Customer Support. "This beautiful facility represents the most significant expansion we've had in the 20 years we've been here. It is a tremendous asset to our site and the community. It will help us enhance the reliability of our growing fleet, support more customers and elevate their experience, continue to maintain a high level of safety and provide a world-class workplace for our employees.
---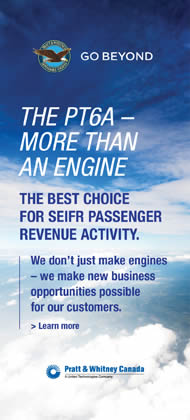 ---

---

---

SR Technics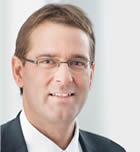 Jean-Marc Lenz
Leading MRO service provider SR Technics has announced the appointment of Jean-Marc Lenz as new Chief Executive Officer with effect from September 6, 2019.
Jean-Marc succeeds Frank Walschot, who has decided to take up a new opportunity in the aviation industry.
Jean-Marc Lenz and Frank Walschot have been working side by side for many years, as Jean-Marc has played an active role in business operations, quality & safety and Lean CI.
Frank Walschot will remain available until the end of November this year to support the transition.
With over 30 years of experience in the aviation industry, most recently as Chief Operating Officer and Accountable Manager at SR Technics, Jean-Marc is a recognized industry leader and aviation executive.
---
Satcom Direct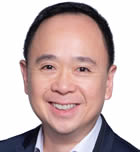 John Tan
Satcom Direct (SD) has appointed John Tan as regional director for the Asia Pacific (APAC) region.
Based out of the SD Hong Kong office, Tan will manage the APAC sales and business development activities. As the senior executive in the region, his responsibilities include providing leadership to the regional commercial and technical team, maintaining and developing commercial activity in the region, and delivering valuable input into SD product innovation. He will report directly to the Vice President, SD International, Michael Skou Christensen, who was previously regional director for the APAC region.

Tan, a Singapore native, brings 25 years of experience with aviation in Asia to the international business division. Most recently, he held the position of Country Director with Sabre Airline Solutions, where he developed business across Asia in countries as varied as China, Hong Kong, Macau, Mongolia, Taiwanand Korea. Prior to that his career incorporated a number of management positions at business aviation technology companies.

John holds a master's degree in business administration with a specialization in IT from the University of Surrey in the UK.
He also holds a bachelor's degree in science from the National University of Singapore. He is fluent in English, Mandarin and Cantonese.
---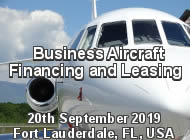 ---