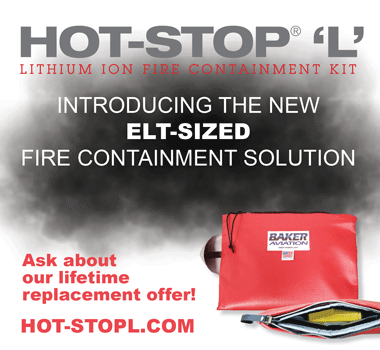 ---
Germany:
Bombardier delivers first of three Global 6000s to Luftwaffe fleet
Fulfilling German diplomatic and parliamentary transport requirements.
Bombardier has delivered the first of three Global 6000 business jets destined for use by the Luftwaffe, Germany's air force.
The Luftwaffe, a longtime Bombardier aircraft operator, will use the Global 6000 business jets to fulfill political and parliamentary transport requirements.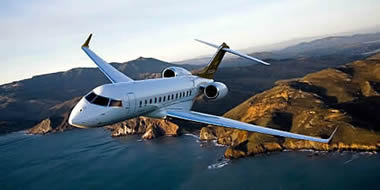 "Bombardier is incredibly pleased that the Luftwaffe will add the Global 6000 aircraft to its fleet," said David Coleal, President, Bombardier Aviation. "Our Specialized Aircraft team has built longstanding relationships with governments around the world who trust in the safety and performance of our products."
The delivery of the Global 6000 aircraft deepens Bombardier's substantial ties to Germany, where it is the leading provider of business jets. Bombardier Transportation, a global rail industry leader, is headquartered in Berlin.
---
---

---
Switzerland:
Stream of aircraft join Luxaviation fleet in 2019
Luxaviation is reporting an influx of new aircraft to its managed fleet in Europe, with two new additions - a Bombardier Global Express XRS and a Global 5000 - bringing the total to nine jets joining in nine months.
Niclas von Planta, Vice President, Luxaviation Europe, says: "Having an average of one aircraft joining our managed fleet every month attests to the care and expertise shown by our staff members for each client, whether they're new to Luxaviation or have a long-standing relationship with us.

Niclas von Planta
Luxaviation is one of the largest private aircraft operators in the world, comprising Luxaviation Helicopters, Starspeed and some of the world's leading business aviation entities including ExecuJet.
Operting globally across Africa, Asia-Pacific, the Caribbean, Europe, Latin America and the Middle East under 15 AOCs and a network of 27 FBOs, Luxaviation operates more than 260 jets and helicopters and currently employs more than 1,000 employees worldwide.
"As business jet ownership levels increase worldwide, we are fully prepared to meet the growing demand for aircraft management, no matter where our customers are based across the globe," added von Planta.
---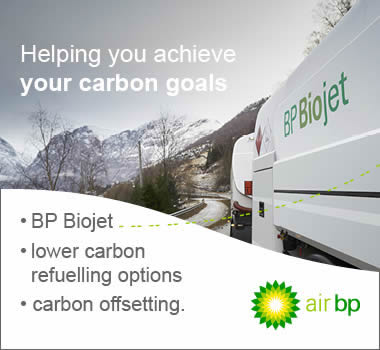 ---

---
United States:
AVIAA Cares Program debuts with Corporate Angel Network
AVIAA, the expanding group purchasing organization for business aviation, has announced the launch of AVIAA Cares, a brand new charitable initiative enabling the business aviation community to help patients and their families in need of medical transport.
AVIAA Cares' first partner will be Corporate Angel Network (CAN), the only charitable organization in the United States whose sole mission is to transport cancer patients to specialized treatment centers by arranging free flights on business aircraft.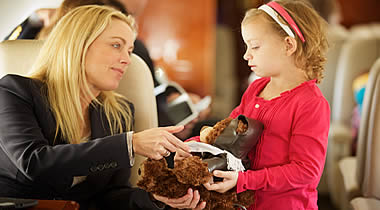 "We created AVIAA Cares to help those organizations who help those in need by applying our buying power and streamlined procurement services," said Matthew Smith, AVIAA Chief Business Development Officer. "We welcome Corporate Angel Network as our first partner in developing this important program for AVIAA and our valued members."
---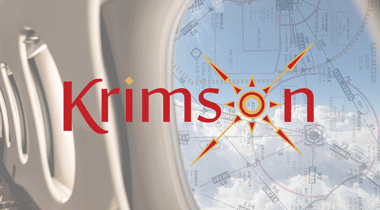 ---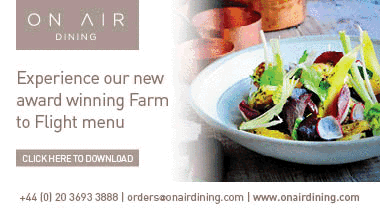 ---
Switzerland:
Swissport sets target for 50% electric vehicles by 2025
Global leader of airport ground handling, Swissport, has committed to reducing the use of fossil-fuel powered vehicles in favour of more efficient and environmentally friendly Ground Support Equipment, especially electrically powered vehicles (eGSE).
By 2025, the company aims to increase the share of electric vehicles in its fleet to at least 50% to further reduce its carbon footprint and to improve the direct working environment of its employees.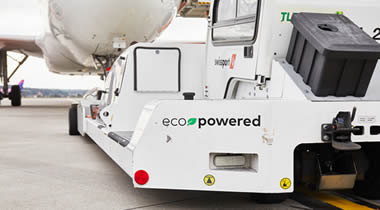 Between 2016 and 2018, Swissport increased the number of eGSE from 925 to 2,420 vehicles, among them electrical cargo lifters and battery-powered aircraft pushback tractors.
Speaking on the occasion of the publication of the company's latest Sustainability Report this week, Swissport's President & CEO Eric Born said: "As a signatory to the UN Global Compact, Swissport is committed to responsible business principles. We integrate sustainability into our decision-making."
---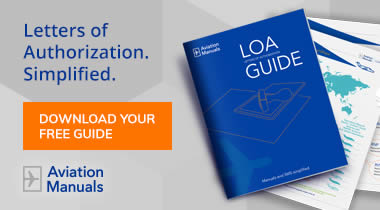 ---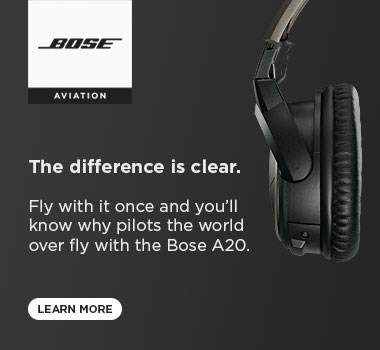 ---
Scotland:
Babcock to support Scotland's Charity Air Ambulance's new Aberdeen-based service
Scotland's Charity Air Ambulance (SCAA) has agreed a contract with Babcock to launch a new air ambulance service from Aberdeen International Airport.
The four-year contract will see aerial emergency services specialist Babcock operate and maintain the air ambulance helicopter from a new base at the airport.
Babcock Onshore Director Richard Youngs said: "Babcock is a familiar name in Aberdeen for offshore operations, but we are also the UK's leading provider of air ambulance services and have been supporting SCAA since it was first formed in 2013. Bringing this new aircraft and service to Aberdeen is great news for communities in the north east and further afield."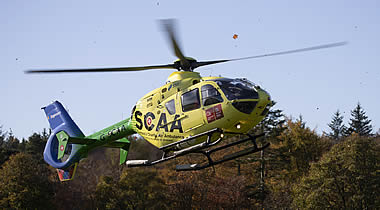 The new aircraft - an EC135T2e - will operate from a dedicated facility on the east side of Aberdeen International Airport, beside the existing Babcock passenger terminals.
SCAA has been operating Scotland's first and only charity-funded air ambulance helicopter service from its base at Perth Airport since 2013. In that time, the charity has responded to over 2,200 emergencies, working alongside the Scottish Ambulance Service's air fleet, taking paramedic care to those most seriously ill or injured anywhere in Scotland and transporting them on to definitive hospital care.
---
---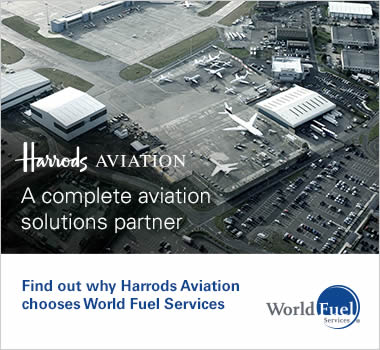 ---
Washington DC:
AviationManuals expands offerings with new FBO manual
AviationManuals, the world's leading provider of aviation manual development services and Safety Management System (SMS) software for business aviation, has expanded its Manuals portfolio with a new Fixed Base Operations Manual, designed to help managers and staff improve the professionalism, standards and safety of their FBO operations.
"For more than 20 years we have been a convenient and effective resource for helping aircraft operators improve their operations through the development of high-quality manuals. We are now channeling that extensive experience for FBOs," said AviationManuals CEO Mark Baier. "We will make things easy for FBOs that simply do not have the resources to research, write, and maintain manuals themselves."
---
---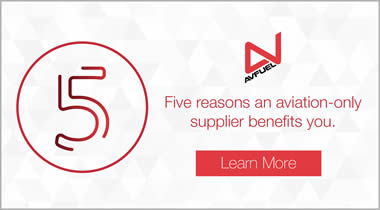 ---
United Kingdom:
London Biggin Hill invites applications for Nick Davidson Memorial Flying Scholarship
There are only a few weeks remaining to apply for the 2020 Nick Davidson Memorial Flying Scholarship (NDMFS), sponsored by London Biggin Hill Airport.
The scheme provides young people from the ages of 16 to 25 with a flying package worth £13,000, helping them to train towards their international Private Pilot Licence (PPL) standard. Scholars receive 45 hours of flight instruction with EFG Flying School, ground school coaching and examinations.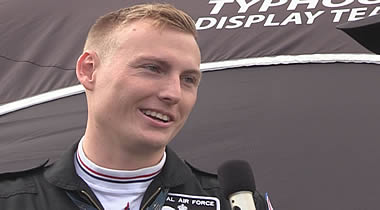 Flight Lieutenant Steven Inch | Photo: JO Productions.
Previous recipients of the NDMFS have used their training as a springboard to a successful aviation career. Flight Lieutenant Steven Inch is currently undertaking fast jet training with the Royal Air Force, having completed his PPL at London Biggin Hill Airport in 2015. He hopes to fly the RAF Typhoon or F35-B Lightning II jet.
---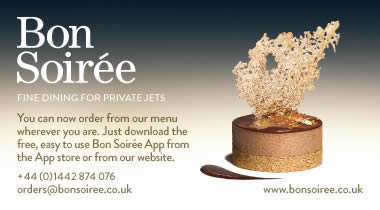 ---