Washington:
Bolen tells Senators: Continued aviation system modernization a top business aviation priority
National Business Aviation Association President and CEO Ed Bolen told members of the Senate Committee on Commerce, Science & Transportation's Subcommittee on Aviation and Space that full implementation of the Next Generation Air Transportation System (NextGen) is critical to maintaining America's lead in global aviation - a shared priority for all stakeholders, including business aviation.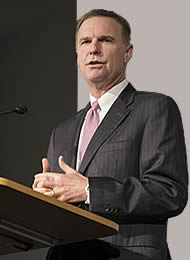 NBAA President and CEO Ed Bolen
"The United States has the world's largest, safest, most efficient and most diverse aviation system, supporting more than 200,000 general aviation aircraft," said Bolen.
"However, to maintain our leadership, we must continually modernize the ATC [air traffic control] system. This imperative to modernize is why NBAA has taken a leadership role in partnering with the Federal Aviation Administration to advance our shared modernization goals.
With more than 1.1 million jobs and $219bn in annual economic impact tied to general aviation, our industry is committed to growing and moving forward."
---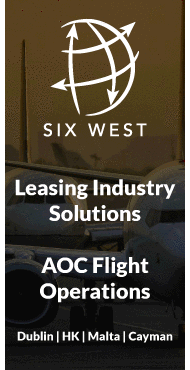 ---
Canada:
Global 5500 and 6500 jets awarded Transport Canada Certification
Bombardier's two latest additions to the Global family - the Global 5500 and Global 6500 business jets - have been awarded Transport Canada Type Certification, paving the way for entry-into-service this year.
Certification by the Federal Aviation Administration (FAA) and the European Aviation Safety Agency (EASA) are expected to follow shortly.
The aircraft flew through the rigorous flight testing program, which was completed at Bombardier's world-class test centre in Wichita, Kansas.
---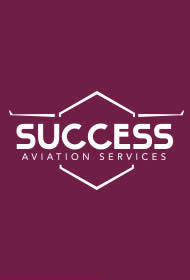 ---
United States:
Silver Air opens new charter office in Manhattan
Silver Air, the private jet management and charter company has opened a corporate office in New York City to better serve clients on the East Coast.
The Manhattan office expands Silver Air's corporate footprint from Los Angeles to New York. Silver Air operates charter fleets out of bases across the US including major charter hubs like Van Nuys, the Bay Area, Dallas, Houston and Teterboro in its continued expansion of PURE Jet Management.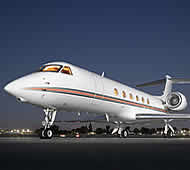 "Silver Air's new Manhattan office allows us to deliver the highest quality of service, more flexibility, and a local touch to our growing client base on the East Coast," said Brandon Martin, Silver Air's Chief Operating Officer.
"With our expanding charter fleet at bases across the country, it was a natural move to open a corporate office in New York to service the growing demand for our domestic and international charters."
---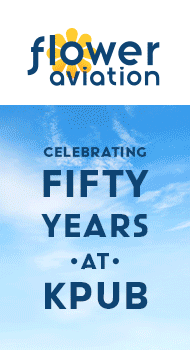 ---
Washinton:
DoT awards nearly 1bn dollars in infrastructure grants to 354 airports in 44 states
US Transportation Secretary Elaine L. Chao has announced that the Department will award $986m in airport infrastructure grants to 354 airports in 44 states and Puerto Rico and Micronesia.
This is the fifth allotment of the total $3.18bn in Federal Aviation Administration Airport Improvement Program (AIP) funding for airports across the United States.

"Infrastructure projects funded by these grants will advance safety, improve travel, generate jobs and provide other economic benefits for local communities," said US Transportation Secretary Elaine L. Chao.

Selected projects include runway reconstruction and rehabilitation, construction of firefighting facilities, noise mitigation, emissions reduction, and the maintenance of taxiways, aprons, and terminals.
---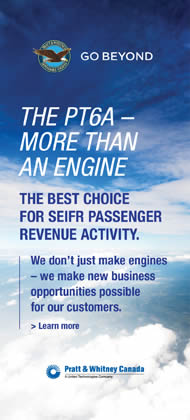 ---
NBAA-BACE:
Business leader, pilot and philanthropist Steuart Walton to keynote NBAA-BACE
Steuart L. Walton, pilot, entrepreneur, founder and chairman of Game Composites, and co-founder of Runway Group, will speak at the Day 1 Keynote on Tuesday, Oct. 22, at the National Business Aviation Association's Business Aviation Convention & Exhibition (NBAA-BACE) in Las Vegas, NV.
Game Composites, a Bentonville, Ark. based company, designs and builds small composite aircraft. The company is the creator of a versatile, two-seat aerobatic aircraft called the GB1 GameBird, which is expected to be featured as part of NBAA-BACE. While the GameBird is capable of competitive aerobatics, it is also an efficient touring aircraft."
"A pioneering leader in aviation and business, Steuart brings a unique perspective to this year's convention," said NBAA President and CEO Ed Bolen.
"NBAA-BACE attendees will be thrilled to get a firsthand look at his next generation aircraft, and we look forward to hearing his vision for the future of aviation."

more
---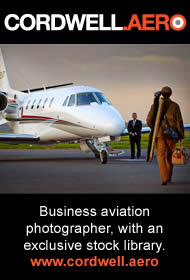 ---
Grand Rapids, Michigan:
Gerald R. Ford International kicks off construction on new Avflight FBO
The Gerald R. Ford International Airport (GFIA) and Avflight tossed the first mounds of dirt yesterday (Wednesday 25th September) at a groundbreaking ceremony to celebrate the construction of a new state-of-the-art FBO and hangar on a five-acre leased parcel at the Airport.
The new facility includes a 5,000 square foot FBO building, plus a 30,000 square foot hangar located on the airport's east side with convenient access to the terminal and taxiways/runways as well as the local highway system. Other services provided to the airport community include premiere indoor car parking, secured access, and 1,650 square feet of office space with the ability to build to suit.
"We are anxious to break ground on this new facility, and we are proud to see growth in general aviation at our airport as the demand for more options increases," said Tory Richardson, Gerald
R. Ford International Airport President & CEO.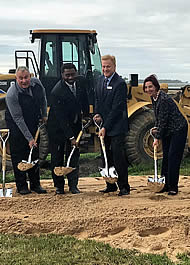 "The Ford Airport contributes over $3.1bn in economic output in West Michigan each year and as our community grows so does the need for air travel and services associated with air travel. General aviation at our airport is responsible for business traffic, mission trips and charitable flights, health-related services, and even educational opportunities. Avflight is a welcomed addition to our airport."
Avflight, with 21 locations worldwide, plans to add 30+ new jobs and will make a $6-to-$7m capital investment at GRR, establishing a world-class FBO serving both general aviation and the airlines. It is a sister company of Avfuel which has more than 650 branded FBO locations worldwide.
---

---

Medaire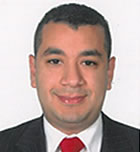 Hany Bakr
MedAire, the International SOS Company specialising in medical and travel security services to aviation and maritime clients, welcomes Hany Bakr to the newly created role of Security Director for Europe, Middle East & Africa (EMEA).
In this role, Hany will assist MedAire clients in managing and mitigating risks to their people, their aircraft and their operations; as well as support aviation security product development to maintain MedAire's industry leadership.
Hany brings more than 20 years of experience as an aviation and security professional and has held executive leadership positions in airlines' airport operations, safety, quality and security divisions in the United Kingdom and the Gulf region.
Prior to joining MedAire, Hany was most recently part of the executive leadership team of the Qatar Airways Group as their Acting VP Group Security, accountable for all aspects of aviation and corporate security worldwide.
Hany was also the Chairman of the oneworld Alliance Security Group, Chairman of the Arab Air Carriers' Organization (AACO) Security Intelligence Task Force, Chairman of the Qatar Airways Security Risks, Threats & Security Action Groups and a member of the International Air Transport Association (IATA) Security Group representing 290 airlines.