---
United Kingdom:
Macquarie acquires Farnborough Airport
Macquarie Infrastructure and Real Assets ('MIRA') - via Macquarie European Infrastructure Fund 6 - has acquired Farnborough Airport from a consortium of private investors.
Farnborough Airport, the only dedicated business aviation airport in the United Kingdom, handles more than 30,000 air traffic movements each year and was the world's first dedicated business aviation airport to receive carbon neutral status from Airports Council International. Its facilities and services have seen it named Europe's best FBO facility since 2005.
Leigh Harrison, Head of MIRA EMEA, said: "We are delighted to announce our investment in Farnborough Airport. In addition to holding an important place in UK aviation history, the airport is known for its high-quality offering to customers. Drawing on our extensive experience managing airport infrastructure around the world, we look forward to partnering with Farnborough Airport to ensure it remains an important contributor to the local economy and a business aviation gateway to London and the South East."
---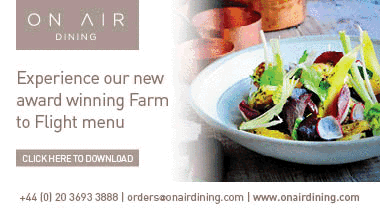 ---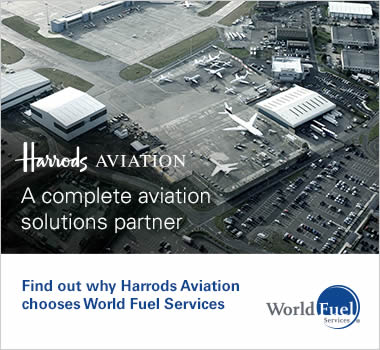 ---
Melbourne, Florida:
Embraer Praetor 500 receives EASA and FAA approval
Embraer's new Praetor 500 midsize business jet has been granted its Type Certificate by the European Union Aviation Safety Agency and the Federal Aviation Administration.
The aircraft received regulatory approval from Brazil's Civil Aviation Authority (ANAC - Agência Nacional de Aviação Civil) in August, less than a year after having been announced in October 2018 at NBAA-BACE.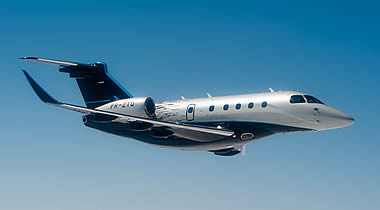 The Praetor 500 surpassed its certification goals achieving an intercontinental range of 3,340 nautical miles (6,186 km - NBAA IFR Reserves with four passengers), a high-speed cruise of 466 KTAS, a full-fuel payload of 1,600 lb (726 kg), a takeoff distance of only 4,222 ft (1,287 m) and an unfactored landing distance of 2,086 ft (636 m). For a 1,000-nautical-mile mission, the take-off distance is a mere 2,842 ft (867 m).
---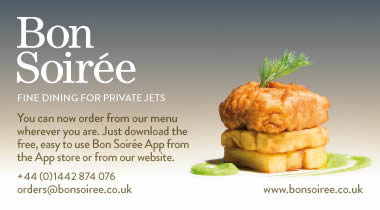 ---
Wichita, Kansas:
Flagship Citation Longitude enters service
Textron Aviation has announced the first deliveries of the company's new flagship Cessna Citation Longitude super-midsize business jet, signaling the start of a new dimension in business travel. The Longitude received FAA type certification on September 21, 2019.
"The newly certified Citation Longitude brings unrivaled technology to the business travel market, for both the passenger and the pilot, offering our customers the most efficient and productive super-midsize jet now in operation," said Ron Draper, president and CEO. "We are thrilled to now transition this program into service."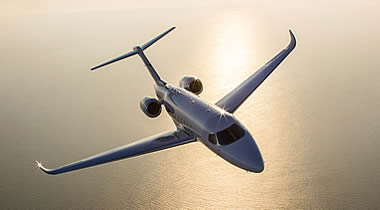 The clean-sheet design of the Longitude integrates the latest technology throughout the aircraft, including the next evolution of the Garmin G5000 flight deck. The comfortable, bespoke interior of the Longitude has class-leading legroom, cabin sound levels that are nearly twice as quiet as the nearest competitor, a low cabin altitude of 5,950 feet and more standard features than all other competitors in this segment.
---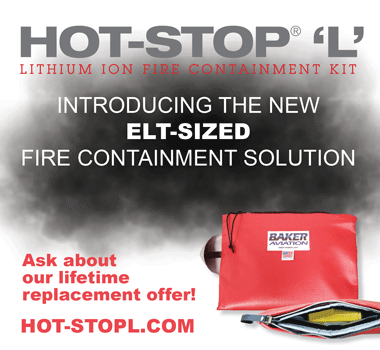 ---
This past week Thomas Cook ceased to exist after 178 years of operations. It's not the first time a major player declares in bankruptcy and, in fact, without going any further, in the past week alone three other European airlines grounded all flights due economic inconsistencies: French Aigle Azur and XL Airways and Slovenian Adria Airways.
We live in a shared economy where consumer habits are very different from 50 years ago, when travel packages and agents ruled the holiday market. Today, consumers seek to tailor their own holiday, especially flights. There are many variables that play into Thomas Cook's demise, don ́t get me wrong, from low consumer confidence due to Brexit, dropping value of the British pound and high Fuel prices, but none as important as the lack of awareness or resistance to change. Why amend a model that has been successful for almost two centuries, right?
Furthermore, new generations are playing a key role in how companies need to market their services and communicate their core values. The millennial generation should ring a bell. Moved by new experiences rather than tradition, and acquiring services solely through digital means, this growing group of young adults with financial capacity does not plan their next flight or holiday through a travel agent. Those days are long gone. A big miss by Thomas Cook.
---
---
Morristown, New Jersey:
Lynx enters New York metropolitan area market with Morristown FBO acquisition
Lynx FBO Network, a portfolio company of The Sterling Group, has acquired the assets of FTC FBO and will now operate as the second full-service FBO at the Morristown Airport (MMU) in Morristown, New Jersey. The acquisition marks Lynx's eighth FBO location.
"We are excited to enter the New York metropolitan area and believe this expansion into the largest general aviation market in the United States is a perfect complement to our growing network of FBOs. We look forward to working with DM Airports, LTD., the town of Morristown and the local team to develop a safe, customer-centric FBO that operators in the region have come to expect," said Matt DeLellis, Chief Financial Officer with Lynx.
---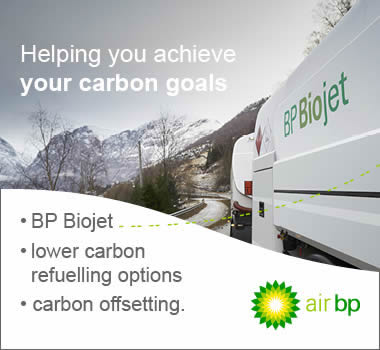 ---
Wales:
Bro Tathan to attract business, air and innovation to Wales
Ken Skates AM, Welsh Government Minister for Economy and Transport, has officially launched Bro Tathan - a business park in the Vale of Glamorgan offering a ready-to-use commercial airfield on site, operated by Cardiff Airport.
The site has already attracted global car icon Aston Martin, and Bro Tathan will ultimately become the company's 'Home of Electrification' when the planned BEV models enter production.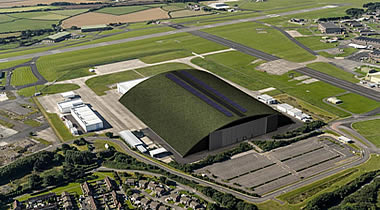 Bro Tathan offers a ready-to-use commercial airfield on site, operated by Cardiff Airport.
Many of the world's primary aerospace businesses operate in the local area, including British Airways, Airbus, GE, and Nordam. Bro Tathan also currently hosts a HM Coastguard search and rescue (SAR) helicopter base, operated by Bristow Helicopters, providing vital life-saving support to fishing and other marine industries, as well as to land-based incidents including mountain rescue, missing persons and medical emergencies.
---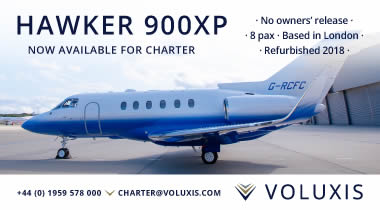 ---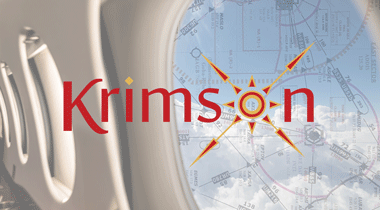 ---
Morocco:
Business aviation boosted at MEBAA show
The third edition of MEBAA Show Morocco had a successful outing at Marrakech Menara Airport (September 22-23).
The event was officially opened by HE Mr. Mohammed Sajid, Morocco's Minister of Tourism, Air Transport, Crafts and Social Economy, who toured some of the exhibitor stands with Ali Alnaqbi, Founding & Executive Chairman of the Middle East & North Africa Business Aviation Association (MEBAA) and Zouhair El Aoufir, CEO of Office National des Aeroports (ONDA).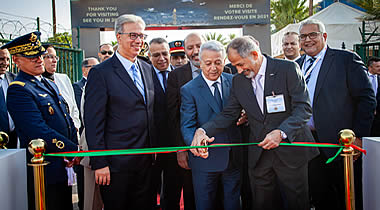 Due to its strategic location between Europe, the Middle East, and the rest of Africa, Morocco is seeing an increasing amount of business jet movements. The industry also benefits from government support, actively targeting and attracting the aerospace and business aviation industry through its Vision 2020. In addition, a new business airport will open in the country within the next few years.
ONDA reports that the country's airports manage 50% of North Africa's business jet movements. 1,200 business aircraft are expected to make 175,000 individual aircraft movements by 2020 in MENA, demonstrating growth opportunities across the whole supply chain.
---
---
Tanzania:
UAS CEO Omar Hosari to take on Kilimanjaro for aviation sustainability

Kilimanjaro quest will raise funds for IBAC education program.

UAS Co-Owner/Founder and CEO Omar Hosari's commitment to climb Africa's tallest mountain, Mount Kilimanjaro, this month is far more than a personal goal.
Setting out on October 5th from Tanzania, Mr. Hosari is pledging to donate one US dollar for every meter of the 20,000 ft. (6,096 meter) mountain climbed towards IBAC's aviation sustainability awareness and education programs.

The first workshop is scheduled to take place during ABACE 2020, in collaboration with the Asian Business Aviation Association (AsBAA) where Mr. Hosari is also a Board member.

Omar Hosari at Everest Base

Camp

last year.
"Our industry has a responsibility to find solutions which will ensure longevity for the sector, but even more importantly, to contribute to protect the planet's future," Mr Hosari said. "Aviation, especially business aviation, where our company has been active for two decades, is regularly criticised for its carbon footprint.
"Being able to play a small part by dedicating this climb to aviation sustainability and help demonstrate the leading role we all play as stakeholders in business aviation is my privilege."
---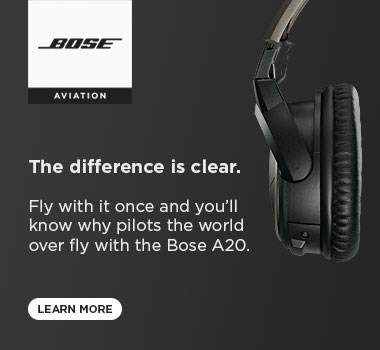 ---
Wichita, Kansas:
New book celebrates Wichita as the Air Capital

Kansas aviatrix Amelia Earhart once famously said, "The most effective way to do it, is to do it." Greteman Group, a Kansas-based agency specializing in aviation marketing, recently took that advice to heart.
"We're publishing the history of the Air Capital - a daunting but delightful project," says Sonia Greteman, agency president and creative director. "Telling these stories has made us fall in love with our city and industry all over again."
Wichita: Where Aviation Took Wing is based on creative the agency developed for a large-scale history display at Wichita Eisenhower National Airport.

The new aviation-themed terminal opened in 2015 and drew raves. Greteman Group worked with area manufacturers and suppliers to update the content for the book.

Sonia Greteman
"When you're flying through the airport, you only have so much time to interact with the display," says Greteman. "The book lets you hold these stories in your hand - and be struck all over again by the sheer audaciousness of our becoming Air Capital of the World."
---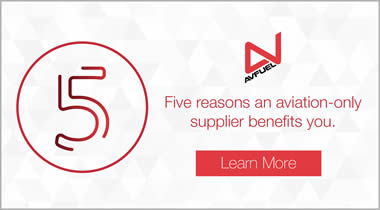 ---