United States:
Bombardier to showcase new Learjet 75 Liberty interior at NBAA-BACE
Bombardier will showcase the newest member of the Learjet family, the Learjet 75 Liberty, with a full-size interior mock-up at the 2019 National Business Aviation Association Convention & Exhibition (NBAA-BACE) in Las Vegas, Nevada.
"This mock-up will truly show light jet customers just how spacious and comfortable our newest Learjet is," said Peter Likoray, Senior Vice President, Worldwide Sales and Marketing, Bombardier Business Aircraft. "The Learjet 75 Liberty offers a larger cabin and superior performance for the same price as competitors, and it's certified to a higher safety standard."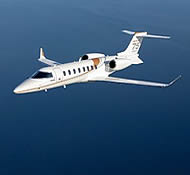 The full-size interior of the Learjet 75 Liberty at Bombardier's static display at NBAA-BACE will give visitors a unique opportunity to experience the features that set this light jet apart.
---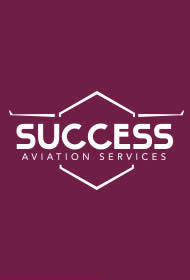 ---
Teterboro, New Jersey:
Jet Aviation announces opening of new Teterboro hangar and renovated FBO
Jet Aviation has announced the opening of its new 40,000 sq. ft. hangar and completely renovated FBO in Teterboro, NJ. The company held a pre-opening celebration at the hangar in August 2019 and has now received its final operating approval.
The construction is part of Jet Aviation's efforts to expand and improve its global FBO network of 35 locations. The company is investing heavily to ensure its facilities are designed and equipped to meet all the business aviation needs of its global customers.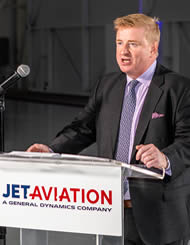 David Best, Senior Vice President & General Manager, Regional Operations USA speaking at the pre-opening celebration.
Jet Aviation invested more than $25m in its Teterboro facility, including a complete renovation of its FBO and construction of a new state-of-the-art, 40,000 sq. ft. hangar - equipped with 30-foot doors - that can accommodate aircraft as large as the Gulfstream 650s.
The FBO incorporates new standard design elements that will ensure customers have a consistent experience when visiting any of the company's sites worldwide. Guests and crew can relax and enjoy the site's many amenities, including dedicated passenger and crew lounges, flight planning room, executive conference rooms, business center, health/fitness spa and on-site US customs services.
---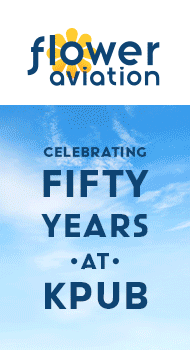 ---
Denver, Colorado:
Daher congratulates TBM Owners and Pilots Association on a successful 2019 convention
The TBM Owners and Pilots Association's (TBMOPA) 2019 convention brought together TBM owners and their Daher-built very fast turboprop aircraft from around the world, underscoring this annual gathering's importance as one of the largest such meetings for a turbine aircraft type.
Converging at the Rocky Mountain Metropolitan Airport in Denver, Colorado were 102 aircraft representing all TBM versions produced by Daher to date: the TBM 700, TBM 850 and TBM 900 series. In total, 345 participants - including 135 owners, of which 51 were first timers - attended the convention, held September 25-29 at the Denver Marriott Tech Center.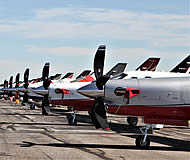 TBMOPA's members attended three days of dynamic academic and learning sessions customized for TBM owners and operators.
The primary focus was on airmanship and safety, with the performance of safe landings as topic of a special session moderated by Raphaël Maitre, the Daher Airplane Business Unit's Vice President of Customer Support and involving Igor Lucas of Simcom and Dierk Reuter, a TBM 930 owner.
---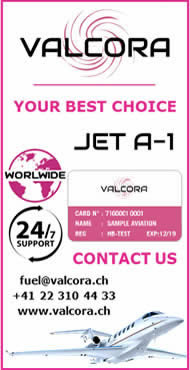 ---
Women in Aviation International:
Girls in Aviation Day 2019 reaches 20,000 attendees

Massive recruitment effort to ensure aviation's next generation workforce.
With 118 individual events presented worldwide, Women in Aviation International's October 5 Girls in Aviation Day 2019 reached approximately 20,000 attendees.
Truly an international event, Girls in Aviation Day was celebrated not just in the United States but in 17 other countries in Canada and Australia as well as countries in Africa, Asia, and Europe. Girls were introduced to the career and lifestyle possibilities in aviation and aerospace through meeting role models, career panels, exploring airplanes and airports, and a host of hands-on, fun activities ranging from a sectional chart treasure hunt to making jewelry using A&P tools.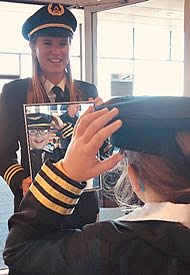 "Our primary goal is to introduce girls ages 8 to 17 to all the career opportunities aviation and aerospace offer," says WAI Outreach Director Molly Martin.
"We go beyond piloting careers to include air traffic controllers, mechanics, engineers, technicians and designers. In fact, one girl told me that she now wants to design aircraft interiors as her career. That's a career she would never have even known of, much less considered, without Girls in Aviation Day."

more, plus video
---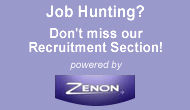 ---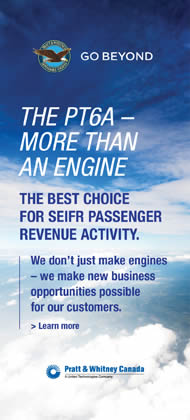 ---
Montreal, Canada:
ZenithJet surpasses 150 Bombardier Global transactions
ZenithJet, business aviation's leading technical services oversight provider for Bombardier Global aircraft, has announced its 152nd Bombardier Global mandate.
As of October 1, the ZenithJet team has worked on 152 Bombardier Global transactions in less than 11 years. Specifically: 2 Global 7500s, the first Global 6500, 54 Global 6000s, 39 Global 5000s, 29 Global Express XRS' and 27 Global Express'.
The ZenithJet team possesses expertise in numerous disciplines including manufacturing, sales, completions, refurbishment, operations, registration and residual value assessment.
Collectively, these strengths contribute to successful aircraft ownership experiences for ZenithJet clients.
---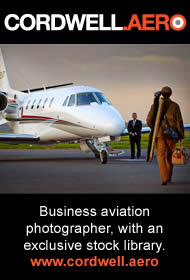 ---
Morristown, New Jersey:
Lynx enters New York metropolitan area market with Morristown FBO acquisition
Lynx FBO Network, a portfolio company of The Sterling Group, has acquired the assets of FTC FBO and will now operate as the second full-service FBO at the Morristown Airport (MMU) in Morristown, New Jersey. The acquisition marks Lynx's eighth FBO location.
"We are excited to enter the New York metropolitan area and believe this expansion into the largest general aviation market in the United States is a perfect complement to our growing network of FBOs," said Matt DeLellis, Chief Financial Officer with Lynx.
"We look forward to working with DM Airports, LTD., the town of Morristown and the local team to develop a safe, customer-centric FBO that operators in the region have come to expect."
---

---

Gulfstream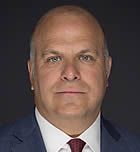 Peter Vasconcelos
Gulfstream Aerospace Corp. has announced the appointment of Peter Vasconcelos, an industry veteran, to regional senior vice president of Sales for the northeastern US and eastern Canada.
He is based at Gulfstream's Manhattan Sales and Design Center and reports to Scott Neal, Gulfstream's senior vice president of Worldwide Sales.
Vasconcelos comes to Gulfstream with more than 20 years of aircraft sales and sales leadership experience with a business-aircraft original equipment manufacturer. He earned his bachelor's degree in business from Bryant University in Rhode Island and studied international business at Richmond, The American International University in London. He is also a licensed private pilot.
---
JetLoan Capital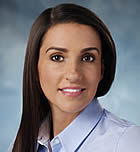 Jennifer Odell
JetLoan Capital based in Stuart, FL., has appointed Jennifer Odell as their new Account Representative.
Jennifer's career in aviation began over ten years ago when she started at Atlantic Aviation and ultimately became the customer service supervisor, managing customer relations at the FBO in Stuart, Florida.
JetLoan Capital is an independent aviation financial brokerage firm assisting aircraft owners with financing and refinancing jet, turboprop, piston aircraft, helicopters and commercial aircraft through their group of over 100 banks, leasing companies and private equity funding sources.