Toronto, Canada:
Aero Asset's Q3 Preowned Helicopter Market Trends show improving conditions
International helicopter brokerage, Aero Asset, releases its third quarter 2019 Preowned Helicopter Market Trends this week.
Timed just ahead of the NBAA-BACE Convention in Las Vegas, its latest report shows North America as the most active region. A total 37% of pre-owned twin engine helicopter buyers were in this territory Q3, up from 31% in Q2.
Year to date (YTD), 85 twin turbine helicopters closed to retail buyers (across all weight classes) and twin engine supply for sale is down nearly 20% to 230 aircraft, the report highlighted.
Drawing on its proprietary intelligence and close knowledge of the market, Preowned Heli Market Trends reviews Q3 and YTD performance of twelve twin engine models in the light, medium and heavy categories, from Airbus Helicopters H135 to Sikorsky's S92. Preowned helicopter markets are ranked by retail sales volume and absorption rates.
---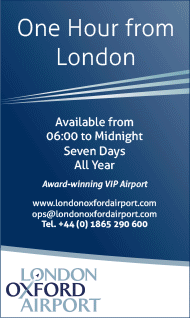 ---
NBAA-BACE:
Head of Uber Elevate Eric Allison to provide view of aviation's future at NBAA-BACE
Eric Allison, head of the Elevate initiative at rideshare pioneer Uber Technologies, Inc., will return as a featured Day 2 Keynote speaker at the 2019 NBAA Business Aviation Convention & Exhibition (NBAA-BACE), taking place Oct. 22-24 in Las Vegas, NV.
Allison, who led a headline-driving keynote presentation at last year's NBAA-BACE, joined Uber Elevate in 2018 to spearhead Uber's efforts to bring its ridesharing business to the air through a network of all-electric vertical takeoff and landing (eVTOL) aircraft. Uber plans to launch this product, Uber Air, into commercial operation by 2023.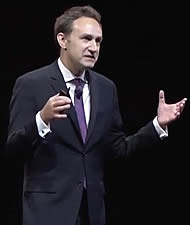 Eric Allison
"Uber Elevate and its partners are at the forefront of developing new aircraft types and technologies to make urban on-demand transportation a reality," said NBAA President and CEO Ed Bolen. "We welcome this opportunity to hear more about how Uber Elevate is transforming the aviation industry and creating new opportunities across exciting new market segments."
Over the past year, Uber Elevate has continued to hone its operating model, working to develop practical UAM vehicles with several partner companies, including Aurora Flight Sciences, a Boeing company; Bell; EmbraerX; Karem Aircraft; Pipistrel Vertical Solutions; and Jaunt Air Mobility.
The company unveiled several proposed Uber Air Skyport design concepts this summer and named Melbourne, Australia as a new UAM test city, joining previously announced locations in Los Angeles, CA and Dallas, TX.
---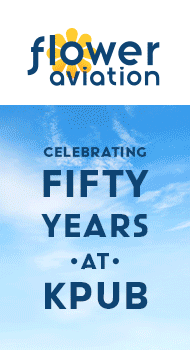 ---

Deanna Harms, executive vice president, at Greteman Group, a marketing communications agency in Wichita, the Air Capital.
The first time I visited a major aircraft manufacturer's headquarters some 20-plus years ago, there was no mistaking the gender divide. Impeccably groomed men wearing dark suits occupied private offices and led meetings. Support staff sat in large open spaces that bustled with activity. They were all women.
Recently we attended a meeting at another major aircraft manufacturer. Our team sat at a large conference table filled with decision makers. All were women.
We celebrate this blurring - and outright rewriting - of workforce gender lines. Greater diversity brings broader perspectives, enhanced collaboration and an enriching of the talent pool. When all can contribute, top performers rise without discriminatory barriers holding them down.
Individuals are not the only ones to reap the rewards of diversity. Companies do, too. Management firm McKinsey reported in January 2018 that companies with management gender diversity are 21% more likely to experience above-average profits.
A Platform for Success
Our office is atypical in that it's led by a woman, three women constitute its chief operating group and women outnumber men five to one. This may have happened because we offer a good work-life balance - something particularly important for colleagues raising children, serving as a caregiver or heavily invested in outside causes.
---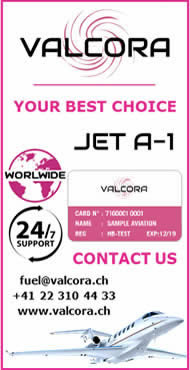 ---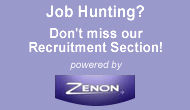 ---
Westminster, Colorado:
F/LIST establishes US operations in Westminster / Jefferson County
The internationally renowned manufacturer of high-end interior for business & private jets, yachts and luxury residences has opened a new site in Westminster/Jefferson County.
The Austrian family-run company's subsidiary F. LIST COLORADO LLC recently leased industrial space in the City of Westminster, which was strategically chosen for its close proximity to the Rocky Mountain Metropolitan Airport (RMMA), which is home to Pilatus Business Aircraft, one of F/LIST's largest partners.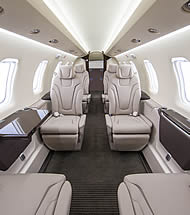 F/LIST Pilatus interior
The new site will ensure easier coordination with local partners, and fast and efficient realization of highly sophisticated refurbishment and cabin modification projects as well as product support.
The new establishment in Westminster also guarantee prompt and precise execution of the extensive range of aircraft aftermarket services for F/LIST's North American customer base.
---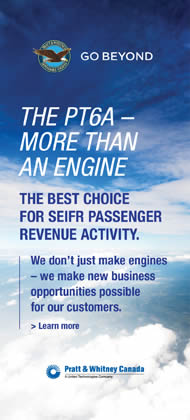 ---
Montreal, Canada:
Bombardier unveils l'Opéra - the most advanced audio system in business aviation
Developed for the Global 7500: Showcasing at NBAA-BACE.
Bombardier's l'Opéra, the most advanced and high fidelity audio system in business aviation, was unveiled this week, featuring full-range speakers, the latest in digital signal processing and seat-centric sound technology, developed for the Global 7500 business jet.
Bombardier's l'Opéra features optimally positioned full-range speakers that deliver exceptionally balanced sound with an available 1,275 watts of power.
A combination of high and mid-range drivers, designed to optimize frequency range and eliminate distortion, are customized by floorplan and positioned to achieve the most balanced sound in any cabin layout offered on the Global 7500 jet.
---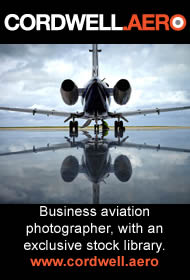 ---

---

Signum Aviation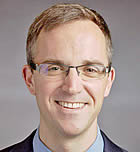 Kyle Ferguson
Signum Aviation, now into its second decade as one of the leading bespoke flight support companies providing European and global support for US-based business aviation operators, has announced the appointment of Kyle Ferguson to the position of Director Of Operations, North America to head the US business.
Kyle joins the company from Avianis Systems, following a career that has taken him to the NBAA, ARINC and Honeywell. He will be responsible for the continued growth and customer service within the US.
Jonathan Gill, founder of Signum Aviation: "We are delighted to welcome Kyle to the team here at Signum Aviation to help continue the growth of our US business. By having one of our senior executive team based in the US we're able to enhance the service we provide to our existing clients, as well as growing our product offering to future ones."
---
West Star Aviation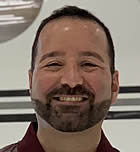 Eric Valdes
West Star has announced the promotion of Eric Valdes to Gulfstream Program Director with associated programs for Egyptian contracts, Accessories, NDT and Window Repair at their East Alton, IL (ALN) facility.
Eric brings over 26 years of aviation experience with him, formally serving as Gulfstream Program Manager at West Star for the past 12 years and previously at Midcoast for nine years. He also served in the US Air Force as crew chief on AWACS, stationed at Tinker AFB. Eric received his A&P license from SWIC.
"We are always excited to be able to offer advancement opportunities to our experienced team members," said Scott Sweeney, General Manager (ALN). "Eric's expertise and long tenure with West Star will continue to support the valuable relationships with our customers and assist with expanding the additional programs to meet their needs."
---
Interflight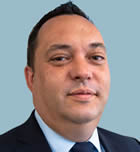 Ritchie Buckingham
Interflight Aircraft Maintenance, based at London Biggin Hill Airport, has appointed Ritchie Buckingham to head up sales for the company.
In his new position Ritchie will be responsible for the commercial growth of the business, building new relationships, as well as developing the existing client base.
Ritchie joins Interflight Aircraft Maintenance with 20 years' experience in the aviation industry, specialising in engineering and aircraft maintenance.
As well as his experience in the MRO sales field, Ritchie's expertise also includes, commercial and project management.