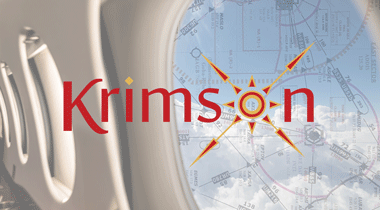 ---
Gulfstream:
Gulfstream introduces all-new G700
Qatar Executive is launch customer for flagship business jet.
Flexjet named as first North American fleet customer.
Gulfstream introduced its new flagship G700 business jet on the eve of the 2019 National Business Aviation Association Convention & Exhibition in Las Vegas.
During the event, Gulfstream President Mark Burns revealed a full-scale mockup of the G700 and showed a video of the aircraft taxiing under its own power at Gulfstream headquarters in Savannah.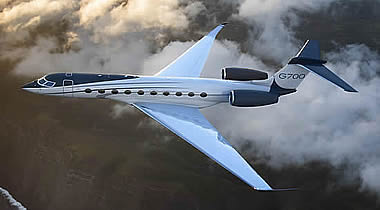 "The Gulfstream G700 takes the very best elements from our most innovative products and unites them with cutting-edge advances to create an all-new, advanced-technology aircraft that redefines safety, comfort and range at speed," said Burns. "This announcement is the biggest news in business aviation history and is the result of the investments General Dynamics made to develop Gulfstream technology for Gulfstream products. Thanks to our nearly 18,000 employees around the world, the G700 is continuing a long Gulfstream tradition: raising the bar for ourselves and the industry."
Qatar Executive is launch customer
---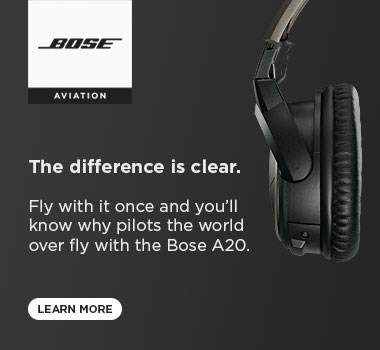 ---

---
Embraer:
Embraer signs $1.4bn deal with Praetor Fleet Launch Customer, Flexjet
Embraer has announced a purchase agreement with Flexjet for a fleet of Embraer business jets, which includes the recently certified Praetor jets and the Phenom 300.
Valued at up to 1.4bn USD, at current list prices, this deal was included in the 2019 second quarter backlog, with deliveries starting in the fourth quarter of 2019. With this agreement, Flexjet becomes Embraer's Praetor Fleet Launch Customer.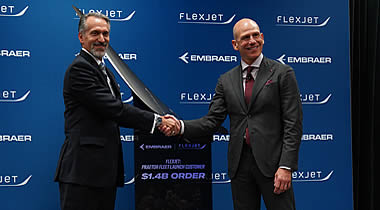 Michael Amalfitano (left), CEO of Embraer Executive Jets, and Michael Silvestro, CEO of Flexjet, celebrate USD 1.4 billion deal.

"We are very grateful for Flexjet's renewed commitment to Embraer through this new agreement, which reflects the growth and the strength of our partnership over the past 16 years and symbolizes our ongoing support for their journey ahead," said Michael Amalfitano, President & CEO, Embraer Executive Jets. "Flexjet Owners will appreciate and enjoy a truly elevated customer experience in industry-leading aircraft, including the recently certified Praetor jets, which are different by design and disruptive by choice."

The partnership between Embraer and Flexjet dates back to 2003, when Flight Options, which merged with Flexjet in 2015, became the first fractional ownership program to introduce the Legacy Executive jet into its fleet.
---
---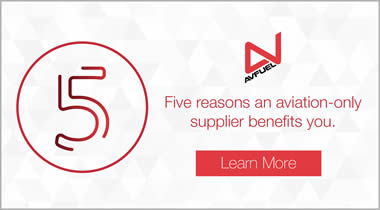 ---
Avfuel:
Avfuel acquires assets of CBL Trading
Avfuel Corporation has announced its acquisition of assets of CBL Trading, LLC - a fuel supply subsidiary of Charter Brokerage, LLC - out of Katy, Texas.
The acquisition enhances Avfuel's existing supply and logistics infrastructure along the Explorer Pipeline from the Gulf Coast to Chicago as well as the Westshore Pipeline from East Chicago, Indiana, to Des Plaines, Illinois, and Chicago O'Hare International Airport (KORD).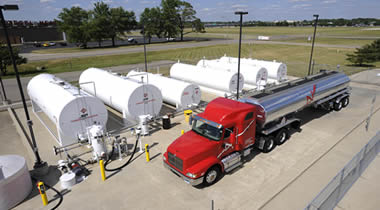 Additionally, Avfuel will take over CBL's storage agreements at three terminals: Magellan in Dallas, Texas; CITGO in East Chicago; and Shell in Des Plaines. This enables Avfuel to ship additional product via pipeline and expand its storage-base capacity for broader coverage and fuel availability.
New free training program to mitigate industry DEF contamination.
Three aviator scholarships awarded.
---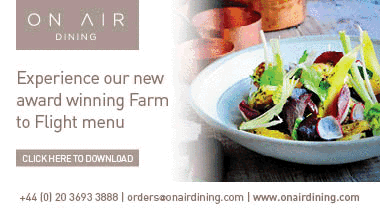 ---
---
Airbus:
ACJ and ACH highlight corporate jets and helicopters at NBAA
Airbus Corporate Jets (ACJ) and Airbus Corporate Helicopters (ACH) were jointly exhibiting an ACJ319 and ACH145 in Las Vegas this week, giving potential customers the chance to appreciate their benefits at first hand.
ACJ and ACH are part of the only manufacturer to offer both corporate jets and helicopters, which are marketed as Business Aviation by Airbus in a partnership which began in 2017.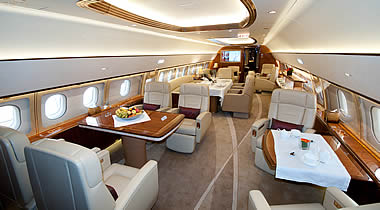 The ACJ319 features lounge and conference/dining areas, plus two private rooms that can each be laid out as either a lounge or a bedroom, as well as an ensuite bathroom with shower. It is offered for VVIP charters by Comlux.
The ACH145 at the show featured a bespoke, locally made corporate interior. Additionally a full-scale model cabin of the ACH145 helicopter with a Mercedes Benz interior was on display plus a 1:5 scale model of the new ACH145 with five blades.
---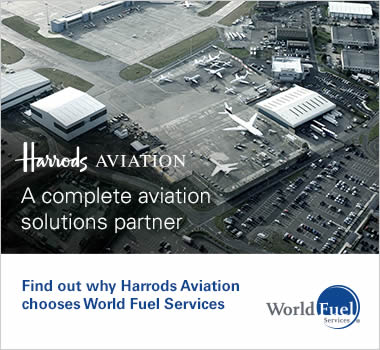 ---
Signature Flight Support:
Signature's global expansion throughout 2019 nets 16 additional aircraft handling locations
Throughout 2019, Signature Flight Support grew its worldwide network of FBOs and handling stations through the establishment of new locations, acquisitions, and licensing agreements, culminating in the addition of services at 16 new airports in 6 countries.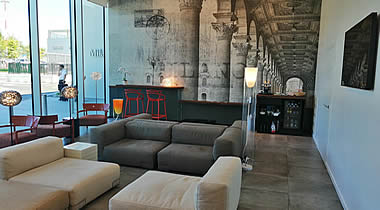 "2019 has seen substantial growth for Signature in several key markets, including the Caribbean and Italy," said Mark Johnstone, Chief Executive Officer, BBA Aviation plc and Signature Flight Support.
"This growth is in line with our long-term strategy of targeted global expansion, which compliments meaningful improvements across our commercial, safety, and service programs. We anticipate continued momentum in the growth and performance of our global network through the remainder of the year and into 2020 and beyond."
ELITE Class commercial airline VIP handling network doubled with acquisition of IAM Jet Centre's Caribbean services.
Key appointments reaffirm commitment to Signature Select and EPIC branded FBO programs.
TECHNICAir expands on-call aircraft maintenance into the Northern UK with inauguration of Manchester Mobile Service Unit.
---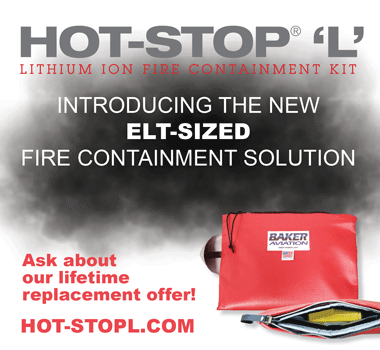 ---
Safety:
Baker Aviation introduces new and improved HOT-STOP fire containment for mobile phones
Captures 100% toxic smoke & fire from the latest water-proof phone technology.
Baker Aviation, the master distributor for the HOT-STOP 'L' Fire Containment Kits, now offers a new vessel developed for the latest mobile phone technology.
The new 14" x 10" sized fire containment solution is deemed FIREPROOF - as defined by the Code of Federal Regulations 14 CFR 1.1 - meeting the same strict testing criteria that all the HOP-STOP 'L' products achieve and available to the business aviation industry.
Ray Goyco, Jr., CEO for Baker Aviation Services Group LLC said, "This is our next generation phone containment unit as we continue to expand our product line to support our customers and improve safety. We realized many of our customers carry larger, more powerful waterproof phones with cases. Therefore, we made this new bag larger and tested it to be FIREPROOF with zero tolerance for toxic smoke and gasses associated with these fires."
---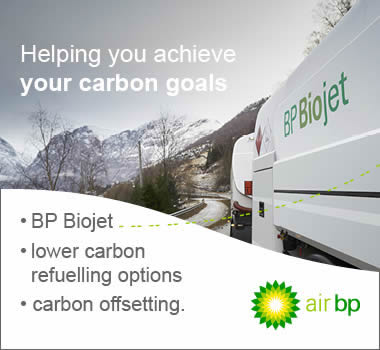 ---
---
FlightSafety International:
FlightSafety and Gulfstream prepare for G700 training
FlightSafety International and Gulfstream Aerospace are preparing to provide training for the new Gulfstream G700 aircraft.
"We are pleased to once again be selected by Gulfstream to support the development of a new aircraft," said David Davenport, President & CEO. "This further demonstrates the trust and confidence Gulfstream has in FlightSafety's ability and commitment to provide the highest quality training and outstanding service owners and operators of the new G700 aircraft deserve and expect."

The design of a new FlightSafety FS1000 full flight simulator for the Gulfstream G700 is underway.
The simulator is being built concurrently with the design and development of the aircraft and will be integral to the flight test program. The simulator will be installed at the FlightSafety Learning Center in Savannah, Georgia which is adjacent to Gulfstream's main facility.
New Cessna Citation Latitude simulator to be installed in Europe
---
---
---
Connectivity:
Gogo's AVANCE platform tops 175,000 business aviation flights
More than 1,000 AVANCE systems installed and flying.
Gogo Business Aviation's AVANCE systems - AVANCE L5 and AVANCE L3 - have now flown more than 175,000 flights totaling more than 108 million miles.
The 175,000 flights is a milestone that took just two years to reach following the initial launch of AVANCE L5 in late-2017 and highlights how extensively the two systems have been used onboard business aircraft of all types and sizes.
Gogo currently has more than 1,000 AVANCE systems - which includes nearly 750 AVANCE L5 and more than 300 AVANCE L3 systems - installed and flying across a wide array of business aircraft, from single-engine turboprops to the heaviest-iron global business jets.
"When we launched the AVANCE L5, we knew it would delight our customers, but it's surpassed all our expectations," said Sergio Aguirre, president of Gogo Business Aviation.
"We then launched AVANCE L3 and that system has delivered connectivity to smaller aircraft bringing a customizable connectivity experience to meet the needs of passengers on light jets and turboprops. The great news is that demand from the marketplace continues to be strong for both systems."
The L5 and L3 systems operate on the Gogo AVANCE platform - a breakthrough combination of hardware and software that is the foundation of all of Gogo's latest inflight connectivity solutions. Because the AVANCE systems are software-centric, it enables a new level of remote, cloud-based service and support.
---