United States:
Cirrus emergency autoland revolutionizes passenger safety
'Safe Return' transforms Vision Jet into autonomous vehicle that navigates to nearest suitable airport for landing.
Cirrus Aircraft ushered in a new era of innovation this week with the introduction of Safe Return - a revolutionary emergency autoland system that enables passengers to land the Vision Jet with just the touch of a single button.
Once activated when available, Safe Return assumes control of the aircraft and transforms the Vision Jet into an autonomous vehicle that navigates to the nearest suitable airport for landing, communicates with air traffic control, lands and brings the aircraft safely to a complete stop. The Vision Jet, with both Safe Return and the award-winning Cirrus Airframe Parachute System (CAPS), provides a comprehensive, must-have total safety solution unique to G2 Vision Jet operators.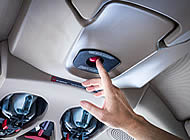 "Our mission is to make personal aviation more accessible by continuing to improve passenger comfort and safety," said Zean Nielsen, Cirrus Aircraft Chief Executive Officer.
"Safe Return delivers the next step towards autonomous flight, bringing a new level of confidence to the overall flying experience by providing the ultimate level of safety and control to passengers.
---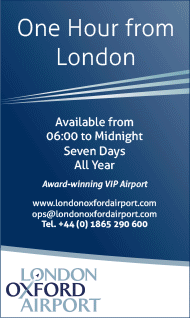 ---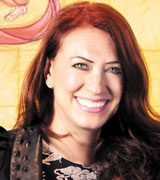 Sonia Greteman, president and creative director, at Greteman Group, a marketing communications agency based in Wichita, the Air Capital.
Las Vegas famously touts, "What happens here, stays here." That normally may be true, but not last week.
The happenings at the National Business Aviation Association's Business Aviation Convention & Exhibition, Oct. 22-24, will reverberate through the industry for months to come.

Blue Skies for Green Fuels
The industry's goal to cut carbon emissions in half by 2050 resonated throughout the convention hall.
Sustainable aviation fuel (SAF) provided by World Fuel Services powered every refueling aircraft departing Henderson Executive Airport (HND). On Oct. 23, World Fuel Services Vice President Darren Fuller kicked off an expert luncheon forum about sustainability. World Fuel walked its talk by being carbon neutral at the show. It either used sustainable sources to meet its energy requirements at the show, or it covered them by carbon offsets through Europe-based Kinect, part of World Fuel. Its booth sported a tree that was donated and planted after the show.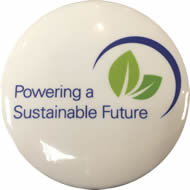 The big takeaway: SAF is proven, safe, high quality and federally approved for use in all aircraft operations. "Engines cannot tell the difference," said Steve Csonka, executive director, Commercial Aviation Alternative Fuels Initiative (CAAFI).
Later that day, another forum - "I Want My SAF" - had people spilling out of the Innovation Zone to stand and listen from nearby aisles. All shared that customers are embracing the use of SAF and want aviation to be a more environmentally friendly enterprise. Bombardier Aviation President David Coleal urged attendees to exhibit sustainability leadership to the world.
---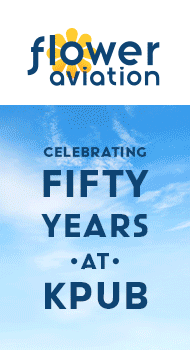 ---
United States:
Gulfstream surpasses 25 G500 deliveries
Gulfstream has delivered more than 25 Gulfstream G500TM aircraft to customers just over a year after the aircraft entered service. The aircraft's first delivery to a Brazilian customer has also taken place.
"When the first all-new G500 was delivered last September, we knew customers were receiving a mature aircraft backed by Gulfstream's record of delivering on its promises," said Mark Burns, president, Gulfstream.
"Thanks to the research and development behind the G500, one of the most rigorous and robust flight-test regimens we've ever undertaken, and Gulfstream's advanced manufacturing, we are getting these amazing aircraft to customers with proven performance capabilities."
When the G500 took its first flight, the aircraft had already completed tens of thousands of hours of ground testing in Gulfstream's Research and Development Center. During the flight-test program, the aircraft flew more than 5,000 hours over more than 1,400 flights.
---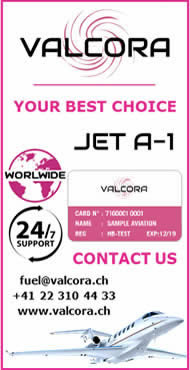 ---
New York, NY:
Modern Aviation partners with Carbonfund.org Foundation to offset aviation fuel carbon emissions
Modern Aviation, a leading operator, acquirer and developer of FBOs has announced a partnership with Carbonfund.org Foundation to offer customers an opportunity to offset their carbon emissions as part of their fuel purchases.
As part of its commitment to environmental stewardship, Modern Aviation has collaborated with Carbonfund.org Foundation to develop a voluntary program to allow customers to purchase aviation fuel bundled with a carbon offset in carefully selected, top quality verified projects.
"Modern Aviation is dedicated to excellent corporate responsibility and this is an effort to help achieve a lower-carbon future," said CEO Mark Carmen. "To support our customers in mitigating the environmental impact of their flights, Modern is committing to fund 20% of our customers' contribution to participate in this positive program during the program's first year," Carmen added.
Beginning November 1st, 2019, Modern Aviation customers can elect to seamlessly purchase a carbon-offset for each gallon of fuel they purchase through Modern Aviation, helping to offset the carbon impact of their flight for only a small additional per gallon fee.
---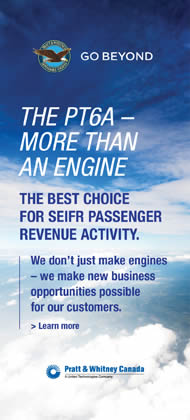 ---
United States:
Safety is priority in Jet Aviation deal with GE Aviation
Jet Aviation and GE Aviation have signed a long-term agreement for a comprehensive safety and fleet modernization project including C-FOQA. The program covers Jet Aviation's global fleet of some 300 aircraft including the Airbus, Boeing BBJ, Bombardier, Dassault, Gulfstream, and more.
"The partnership with GE Aviation and their C-FOQA Flight Efficiency Services data analytics marks a continued commitment Jet Aviation has in the support of our flight operations, our flight crews and, most importantly, our customers," said Don Haloburdo, vice president, Flight Services, Jet Aviation. "Because safety will always be our top priority, we've chosen to work with the industry leader."
FOQA (Flight Operations Quality Assurance), also commonly referred to as FDM (Flight Data Monitoring), is the process of analyzing and reviewing routinely recorded flight data. Airlines and operators that adopt FOQA are better able to identify and eliminate potential safety hazards in flight operations.
---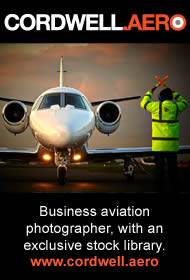 ---
Montreal, Canada:
IBAC's new Board Executive Officers reflect global nature of business aviation
The International Business Aviation Council (IBAC) has announced its new Governing Board executive officers.
Mr. Ali Alnaqbi, Founder and Chairman of the Middle East and North Africa Business Aviation Association will become Chairman of the IBAC Governing Board from 1 January 2020. Mr. Alnaqbi is currently the Vice Chairman of the Board.
Mr. Juergen Wiese, Chairman of the European Business Aviation Association, will become Vice Chairman.
Mr. Sudhir Nayak of the Business Aircraft Operators Association of India will continue to serve as the Treasurer of the IBAC Governing Board.
"I appreciate the commitment to IBAC and the global business aviation community that each of these gentlemen has demonstrated in their participation in IBAC and their respective associations," said Kurt Edwards, Director General of IBAC. "It will be a pleasure to work with them and the Board over the next three years as we expand IBAC to meet the needs of a growing, vibrant industry."
Established in 1981, IBAC serves an international voice for the business aviation community. IBAC governance is exercised through the Governing Board with representatives from each of the 14 member associations.
"While he remains Chairman of the Governing Board through December 2019, I want to express my gratitude to Scott Macpherson of the Canadian Business Aviation Association for his service as Chairman and Vice Chairman for the last six years," said Edwards. "His insight, guidance, and support have been invaluable to IBAC's development."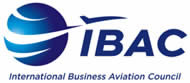 ---

---

Honeywell Aerospace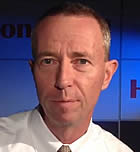 Mike Madsen
Honeywell has announced that Mike Madsen, an executive with more than three decades of leadership experience within its Aerospace strategic business group, has been named President and CEO of Honeywell Aerospace, effective immediately.
Madsen, 56, succeeds Tim Mahoney, who held the role for the past 10 years and has been named Senior Vice President, Enterprise Transformation.
Most recently, Madsen served as Vice President, Integrated Supply Chain, for Honeywell Aerospace, with broad responsibility for the business group's global supply chain and manufacturing facilities. Previously, he was President, Honeywell Aerospace Defense and Space, a unit that served OEMs along with the aftermarket, military, government agency and commercial helicopter customers internationally.
He earned a B.S. in aerospace engineering from Arizona State University and an M.B.A. from Duke University.