Going where others cannot
---
Mission Aviation Fellowship President David Holsten basically had the Wichita Aero Club crowd at hello. As the club's February keynote speaker, Holsten kicked off his remarks with generous and profuse thanks to the crowd gathered. He noted that most of the people in the room probably touched, in some way, the "lifesaving flying machines" used for MAF's missions. He called the Air Capital ground zero for general aviation.
MAF relies on its fleet of Cessna and Quest Kodiak aircraft to get to corners of the world otherwise unreachable. Think sides of mountains, jungle clearings, tropical rivers. Where roads end, MAF's fleet of almost 50 donor-provided, light aircraft based in Africa, Asia, Eurasia and Latin America bring access.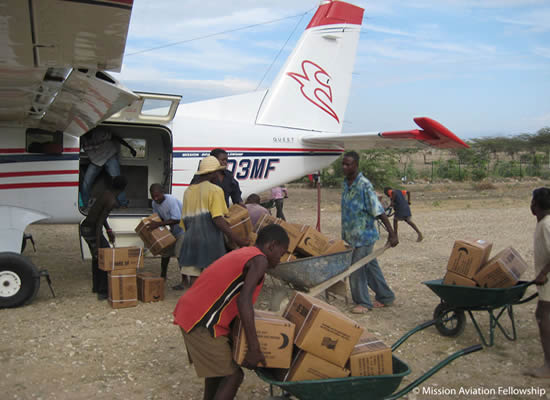 Changing the ending
The fleet gives wing to roughly 600 Christian and humanitarian organizations, doing everything from providing access to medical care to delivering disaster relief. Since its founding after World War II by veteran U.S. and U.K. pilots, MAF has amassed seven decades of often jaw-dropping, tear-inducing stories. We were fortunate to hear a few.
As the mother of an inquisitive toddler, I was most touched by the story of Mika, a 6-year-old boy who fell when climbing and punctured his abdomen. MAF responded to the call. A week later, Mika had undergone surgery and was well enough to fly home. Holsten was the pilot.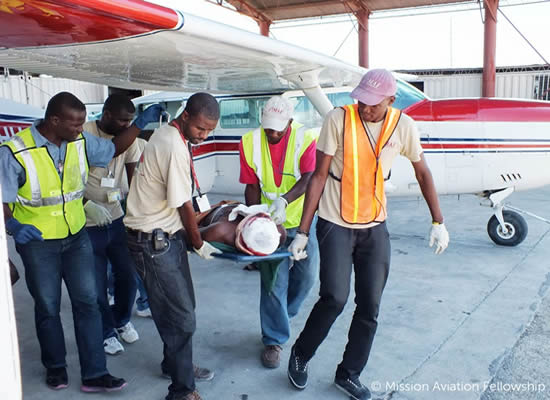 Where roads end, challenges begin
Holsten flew for MAF in Indonesia for 17 years, raising his four children there. They just moved back a year ago. He spoke about rising at 4:30 in the morning to attend to preflight duties so he could be in the air by 6:00, before mountain winds gained strength.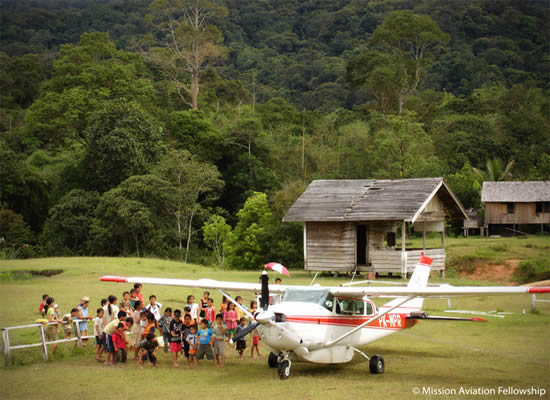 "We fly into places that are beyond nowhere," Holsten said, where even goats don't like the trails.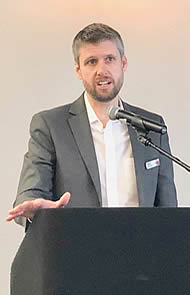 He showed photos of landing strips that looked like none I had ever seen. Some mountainside strips drop off thousands of feet as you take off, leaving no margin for error. Some seemed more like a suggestion of a landing strip. Most are built by the local communities. By hand.
Some of the strips are at altitudes of 13,000 feet. What does that mean when FAA regulations call for supplemental oxygen when flying above 12,500 feet for more than 30 minutes? Holsten laughed and pondered whether he should be wearing an oxygen tank outside of the aircraft.
Holsten spoke of everything from water buffalo to pigs often being on the strips. Sometimes even pedestrians and cars. Yet, because of MAF's intense training, defined procedures, tremendous discipline and ingrained respect for their challenging environments, he said their last fatal accident was 18 years ago.
MAF President David Holsten.
An exciting four-minute video of takeoffs and landings in mountainous and rugged areas had us holding our breath. You can watch it here

Making a difference
One of MAF's greatest needs is pilots. A plea went out at the end of the presentation to spread the news, especially to young pilots looking for ways to serve. Delivering medicine to a village stricken by Ebola. Supplies to a jungle village that just burned down. Clean water to an area with none.
If, like me, this organization sparks your imagination, you can learn more at its website