Infrastructure
---
As business aviation in Africa continues to develop, and demand for the unique benefits it brings to users grow, there's a number of issues that still restrict the pace of development. Infrastructure is one of them and any operator flying across Africa's vast terrain needs to be aware of the potential holes in the aviation offering.
Most crucially there is a lack of FBOs. Believe it or not, even though there is significant growth in business aviation usage there are still only a handful of FBOs of the standard international crew and passengers are used to. The majority of business aviation flights are currently processed through the regular passenger terminal, or via a VIP/protocol terminal reserved for head-of-state, political dignitaries, or government guests.
Using the regular terminal means that security may not be as close and personal as it would be at a regular FBO. There is also a lack of discretion when ultra-high-net-worth individuals, celebrities and high-profile business executives are processed through the same channels as commercial airline passengers. Simple processes often become complex and consequently service levels may be reduced. An immigration officer may demand to see a boarding pass, and as there is no boarding pass for a private flight, this can take some explaining, not what a business visitor needs at the start of a trip.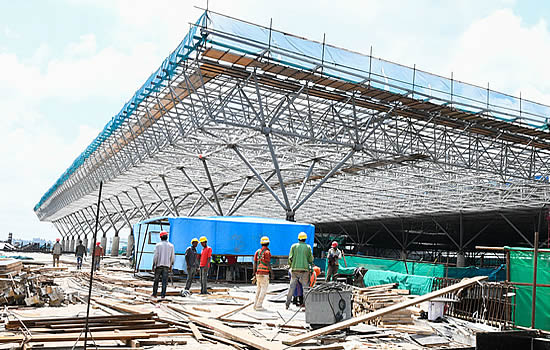 Upgrading of many airports is necessary to support Business Aviation growth.

The lack of FBO's is not a result of lack of interest but a result of history and lack of understanding. There has traditionally been limited co-operation between immigration officials, government regulators and the sector as a whole. Educating governments about the potential value executive jet passengers bring to a nation will help reduce these blockages; but as long as the rules require that customs and immigrations services can only be designated at international terminals, the challenge will remain.

The significant increase in regional airports and the upgrading to paved runways at existing airports has had a positive impact on the growth of aviation in the past decade. City pairs are connecting goods and people more easily than ever before at a regional level, but as yet this hasn't translated across to the business aviation sector. Awareness of the need for dedicated facilities for business and general aviation is growing but at the same time so is the amount of commercial air traffic. Airports are becoming more and more congested and non-commercial airline traffic is given least priority. Small business aircraft are vying with commercial operations for slots, parking, or navigation routes. However, many African governments are beginning to recognise, thanks to the efforts of organisations like AfBAA, that business and general aviation play key roles in their respective markets.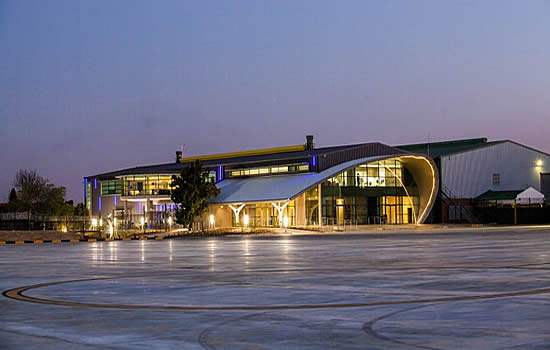 The Fireblade FBO at O.R.Tambo is a fine example of an FBO development at a major international airport.

Infrastructure needs to develop of course and for any operator flying into Africa we recommend that thorough research of the destination is imperative. Confirm details about logistical issues with a local, reliable, representative. Confirm which valid entry and exit points are open, they sometimes close unexpectedly. Look out for airway closures, military exercises and sadly armed conflict can cause restricted airspace movement. As investment is made ironically runways, aprons and parking may be reduced or closed for upgrading. And lastly and most simply check the airport is open, airport closures happen for any number of reasons from construction and maintenance through to animal incursions or power outages. For this reason, we always suggest to our clients that they have a back-up plan, a second route or an alternative destination, and importantly maximise the local presence of someone on the ground who is apprised of the circumstance and who you can trust and rely on.
Africa is open for business, and there's a lot of business to be done, especially by optimising business aviation. But do your homework, check the infrastructure every time, just to be sure you can operate as you expect.