Issam Sultan, managing director of UK flight support company FltCtrl.

Email Signatures and Missed Opportunities

---
| | |
| --- | --- |
| | very second, 2.4 million emails are sent! Yet, so many miss the opportunity to use email signature as a form of effective and free marketing tool that delivers excellent results. |
Your email signature, besides being a tool used to inform the recipient of the message as to who the sender is along with their contact details; is a valuable introduction to your company establishing your corporate identity to possibly a new contact you wish to start working with.
Let's say you're a team of 10 people, and you're each sending out an average of 20 emails per day. That's a total of 200 emails sent out every day and 1,000 emails sent during the week. This means 1,000 opportunities you can utilize to advertise your business for zero cost.

So, besides including your full contact details, consider including promotional information about your company products with links that take your recipients to a dedicated page on your site that has additional marketing features. Nonetheless, there are some basic guidelines you need to follow to ensure you end up with an effective email signature.
Be consistent
It is important to stay consistent, or else efforts to establish your brand awareness will go to waste. Your email signature should render the same across all devices. Test it and make sure you get the results you are expecting. Also set some rules: do not allow your team members to create their design for their signatures and demand that every email sent should have the designed signature.
Keep It Simple
Know that sometimes less is more. Avoid overcomplicating things. For professional results, your email signature should have the basics: your name, title, company, contact information, and marketing message. Keep graphics limited to the company logo, social media icons, and a single Call to Action (CTA).
HTML or No HTML
Donít use Microsoft Word or Outlook to design your signature as both these programs have their way of formatting things even a different version of the same program will render the signature differently. If you know HTML, code it accordingly. If you do not know HTML, use the free version of one of these tools:
https://webapp.wisestamp.com | https://www.mail-signatures.com/signature-generator/#/simplephoto | https://free-email-signature.exclaimer.com | https://mysignature.io/editor
Avoid the following:
The Use of Bullets: Different email programs (clients) render bullet points differently so avoid using them.
The Use of Animation: Outlook (most typical email client used in the corporate world) will not render animation - so avoid using it. Email signature as a single image: don't do it - consider what your recipients will do with this. It will be easier for them to cut and paste your contact details and use it in their contact program or pass it on to another person on their team.
Avoid including useless information: Keep your email signature clutter free. This is not a blog post - don't include quotes. Limit the contact details mentioned in your signature to the most relevant ones - there is no need to list the address of every single channel used for communication to reach you on.
Do the following:
The best format for images in mail to be used is JPEGs - do not use PNG. Don't forget to cater to your international audience and make it easy for them to reach you by including full country code to your contacts details. Fonts to use: Keep it looking professional - simply use one or two standard fonts (donít use Times New Roman or Comic Sans either). If you are going to include links in your contact details - try and keep them as short as possible. If you must use long URL - shorten them by using one of the following tools: https://tinyurl.com | https://goo.gl | https://bitly.com
Include the following:
Social Media Links: Keep it simple, use your primary social networks to drive traffic to your business. Just make sure those icons are clickable. Call to Action (CTA) banner: create and add clickable banners to your email signature about current promotions you want to market or special services you can offer. Keep the size small, max recommended size is Width 600px by Height 130px. If you donít have a designer on your team try using https://www.canva.com
Comply With The Law
Specific legal disclaimers are required depending on where your company is based. Do your due diligence as to make sure you are complying with the rule of law. For example, if your company is registered in Europe, you will need to add your registered company details and VAT number.
Keep contact and links updated
It is essential that your email signature contains up-to-date details. If your telephone number, mobile number, or office location changed make sure to update your signature. Also, make sure your links in your email signature work and do end up sending you to a dead site.
Donít procrastinate
An effective email signature can be a powerful tool that will bring your company much value - so don't put it off start something now, get it done, and come back and refine it as you progress.
Again, don't forget to keep your email signature up to date and make sure that your team uses the updated version as well. Finally, I hope that you take advantage of this simple marketing tool and it brings you and your company more significant exposure and further success.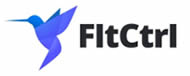 www.fltctrl.com
About the Author
Issam Sultan is the Managing Director of FltCtrl Ltd headquartered in London, UK. Combined, the companyís team of professionals, FltCtrl has over 40 years of aviation industry experience and currently specialises in developing aviation IT solutions to the aviation industry.
While working in the UAE with flight support services firm RamJet Aviation Support for more than 17 years, Issam became increasingly frustrated by the complexity of the flight operations process Ė it was crying out to be simplified. Aviation requires quick decision making and to do this, one needs to have all the relevant information at their fingertips. Team synchronicity is invaluable. From that seed, the idea for FltCtrl was sown.

Using the latest technology, FltCtrl has also started Flock.aero, a Community Driven Aviation Directory that aims to give aircraft operators and suppliers the power to connect and succeed in their business. At its very core Flock is a directory of all the airports and suppliers operating at these airports, but more importantly it is a platform where operators and suppliers can connect and find new opportunities to improve their business operations.
BlueSky Business Aviation News | 15th March 2018 | Issue #455