A trip from Chaos to Efficiency

Issam Sultan, managing director of UK flight support company FltCtrl.

Prioritize

---
| | |
| --- | --- |
| | eaching myself how to prioritize was a fundamental part of achieving efficiency. |
The ability to prioritize work is not natural at all, and to start, I had to identify which things needed to be done first. It is an essential process; however, once I got used to it, it made organizing and planning much less stressful. When I started to learn how to organize and prioritize my workload, I, in turn, learned how to be more efficient and productive.
I started off by asking myself, how do I organize and plan my work? What are my priorities? There isn't a right or wrong way that these questions can be answered. However, based on research, I was able to find guidelines that helped me prioritize my work and answer questions about time management skills.
I fully understood that projects, especially the large and complex ones, are in immense need of clear priorities. That's much easier said than done. I knew for sure the type of projects we were handling in our company, regardless of how well-planned for, will involve a change of orders, re-prioritization and a common occurrence of surprises. That was just the natural order of things.
Nonetheless, to assist in managing my team's workload and keep us delivering on deadlines, I taught myself to master the following nine crucial steps to prioritizing over time:
Create a to-do list that consists of all of my tasks. This list includes everything that I could think of getting done in a day, effectively making sure that I will remember all the things I need to do. This list can be either a weekly to-do list or a daily one - but I have found that the latter to be more effective. I make sure to list everything down on a notepad and do not scatter it around post-it notes or keep them in my head.

Identifying urgent vs. important. The next step focuses on identifying the tasks that are in need of immediate attention, meaning that if they are not done at the end of the day, there will be severe consequences. After doing so, I would write my list again, this time in ranking - from most urgent to least.

Assess value. The next step is to look at the critical work and identify which tasks carry the highest value to our business. One way to assess value is to determine the number of people that will be impacted by our work. In most cases, the more significant the number of people affected, the more critical that task becomes.

Set realistic deadlines. It's crucial to ensure that the deadlines set are realistic and that I do not rush myself into finishing something. Taking one step at a time provides that I do not set myself up for failure and that the task is done correctly.

Order tasks by estimated effort. In cases that tasks are equal in terms of priority, make sure to check their estimates and which task would require the most effort to complete. Productivity experts suggest starting the lengthier task first. However, I have found that clearing up small tasks is always a motivator before starting the lengthier ones.

Be flexible and adaptable. Be aware that uncertainty and change are a given; thus I know that our priorities will change even when we would least expect them to. The trick is staying focused on the tasks that we are committed to completing.

Know when to cut. At times when I cannot get to all the tasks on my list, I will make sure to focus on priority tasks that must be completed for the day and cut off the remaining ones. I always stick to the 80:20 rule of workloads – so I concentrate on the most crucial 20% work that will give us 80% value.

Put away distractions. There are numerous things around me that could distract me from doing my work such as social media – so I make sure I put them all away and pay the least attention possible to them.

Keep multitasking to a minimum. I make sure that every task I carry out has my undivided attention – and do not spread my efforts across multiple different tasks at the same time.
Time-management is one of the essential skills in this world. Thus with the proper prioritization and preparation in place, you will be able to take advantage out of it.
Upcoming now, is the art of delegation and overcoming the limitation of having too much to do with too little time!
Next week: 'Delegate'
Previously: 'First things First' | 'Declutter'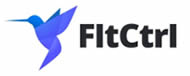 www.fltctrl.com
About the Author
Issam Sultan is the Managing Director of FltCtrl Ltd headquartered in London, UK. Combined, the company's team of professionals, FltCtrl has over 40 years of aviation industry experience and currently specialises in developing aviation IT solutions to the aviation industry.
While working in the UAE with flight support services firm RamJet Aviation Support for more than 17 years, Issam became increasingly frustrated by the complexity of the flight operations process – it was crying out to be simplified. Aviation requires quick decision making and to do this, one needs to have all the relevant information at their fingertips. Team synchronicity is invaluable. From that seed, the idea for FltCtrl was sown.

Using the latest technology, FltCtrl has also started Flock.aero, a Community Driven Aviation Directory that aims to give aircraft operators and suppliers the power to connect and succeed in their business. At its very core Flock is a directory of all the airports and suppliers operating at these airports, but more importantly it is a platform where operators and suppliers can connect and find new opportunities to improve their business operations.
BlueSky Business Aviation News | 1st February 2018 | Issue #449