Seeking permission
---
Africa is a vast landscape made up of some 54 countries each of which has its own particular character. With such a mix of languages, cultures, politics, societies and economies there is no one size fits all when it comes to business aviation operations.
Perhaps one of the elements that best exemplifies the operating challenges faced by the sector is the issue of "permits". Accessing permits can be notoriously difficult and requires significant effort. There are as many ways to process overfly or landing permits, as there are countries on the continent.
Some countries require simple online applications and take around an hour to be granted, others require a superlative amount of administrative information including licenses, crew and passenger passports, amongst a swathe of other documents which then take a minimum of three days to process. That of course all works as long as you know which the right department to approach is, and who in the department has the authority to sign off.
Even simple details like finding the right telephone number or email can take tremendous effort and often, when all the bureaucratic requirements are fulfilled, the process may stall as the chain of stakeholders that have to stamp approval must remain unbroken. Miss one at your peril, the application could end up being severely delayed or even rejected. Inconsistency of regulations and elaborate bureaucracy across the continent add to the complexity.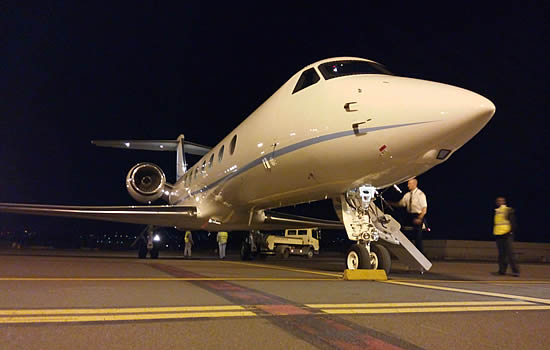 The Krimson team worked day and night during the African Union Summit.
Africa has yet to establish a single regulatory airspace. In addition the regulations surrounding routing, even for airlines, is rigid. Ironically this drives business aviation growth as travelling within Africa on commercial airlines is fraught with inflexible schedules. A simple trip from Angola to Nigeria may require a connection in Johannesburg. For business executives influencing the commercial development scheduled airlines cannot support their complicated travel needs.
Many Air Traffic Service departments are unable, due to their own inflexible structure, to cater to the dynamic nature of executive aviation. In the case of emergency flights, whether for humanitarian or medevac cases, most African aviation authorities do not treat these urgent trips with any immediacy. In fact, in some cases obtaining permits for these often life-saving flights will stimulate further requests for documentation, e.g. the clinician's certificate. The concept of an emergency flight does not always expedite rapid service.

So what can be done to smooth the troubled brows caused by flight planning across the continent? Our advice is multi-layered. Firstly make sure all the aircraft and operator documents are valid and current, the last thing you need, particularly on shorter time lines is to have to refresh documentation. If you have flown into the territory before, make sure you are in good standing with the local CAA regrading settlement of fees. Planning is key, preparation is essential. It is also worth having a plan B, airspace restrictions and infrastructure can change unexpectedly which means the desired route may not be available on the date of the flight. It doesn't happen often, but it does happen. Do your research. Finding the right representative is key in countries you are flying to. Maximise your networks to discern who can get the job done for you.
A local presence and strong relationships with those that have established connections with the local CAAs is vital. It is not what you know, but who you know. Companies that understand the local nuances, the language, the cultural gestures and how business aviation operates will source a permit in a much shorter time.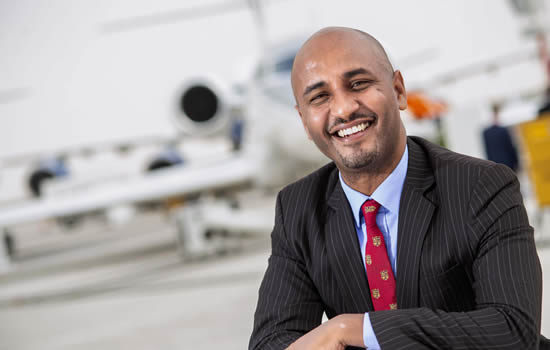 Dawit Lemma, MD and Founder of Addis Ababa based Krimson Aviation
It is also worth making the time and effort to visit the CAAs and local stakeholders of the nations that you are regularly flying into. Relationships across Africa are very much based on face to face meetings - phone calls, emails and social media activity are functional only – personal visits and meetings are extremely valuable in building the necessary respect.
Africa is making great strides in modernising its Air Traffic Management which has led to significant improvements in the permit process. Navigation aids are being upgraded to meet the needs of current flight-deck avionics. The introduction of online permit applications has resulted in streamlining the application for some basic requirements.
With continued development of the sector and the need for a growing, diverse, and efficient infrastructure to support the associated needs Africa is becoming more accessible. While the journey continues, patience, flexibility, and planning for the unexpected are also required attributes in the permit generation process.