Single-engine turboprops: a growing commercial force?
---
In March 2017, the European Commission and European Aviation Safety Agency (EASA) ruled to allow single-engine turboprops (SETPs) to carry out commercial air transport (CAT) operations in Europe. Allowing SETPs to fly in instrument meteorological conditions and at night certainly opened up the European charter potential for these aircraft.
Unsurprisingly, we have not seen an overnight revolution; change rarely happens quickly in the aviation industry. There are still, nonetheless, many reasons for optimism about the commercial potential of SETPs in Europe and many reasons why the wider business aviation industry should welcome growth in this sector.
Opening up business aviation
There are certainly opportunities to explore. Waves, for example, based in Guernsey, is offering Cessna Grand Caravan flights around the Channel Islands, with customers able to hire the entire aircraft or book an individual seat (depending on the route required). Likewise, Jetfly, the pioneer of aircraft fractional ownership in Europe, has used super-versatile aircraft such as Daher TBMs and Pilatus PC-12s since its inception in 1999. This type of SETP service might well attract people to private flying who have never seriously considered chartering a business jet, if only for budgetary reasons. Having enjoyed the benefits of private aviation at the lower-cost end of the market through SETPs, those passengers could return to enjoy the benefits of flying in business jets when budgets allow. In the long term, we all win when the reach of business aviation expands.
Building passenger confidence
Gaining public trust is one issue SETP operators need to consider. SETPs need to be positioned in the public mind as desirable charter aircraft, addressing concerns such as noise and speed compared to jet aircraft, and operators will need to overcome the natural public hesitancy in using both a single crew member and propeller. One key point that can be made to European customers is that SETPs have already achieved commercial success around the world, including in North America and Africa (not least through our colleagues in the Luxaviation Group).
We should also remember the legal freedom to operate flights with a single pilot does not mean single-pilot operations are obligatory. Waves currently operates all flights with two pilots to give passengers, the company says, "an extra level of safety and service". Similarly, ExecuJet South Africa recommends operating a Pilatus PC-12 - although certified for single-pilot operations - with two pilots in poor weather or on long flights.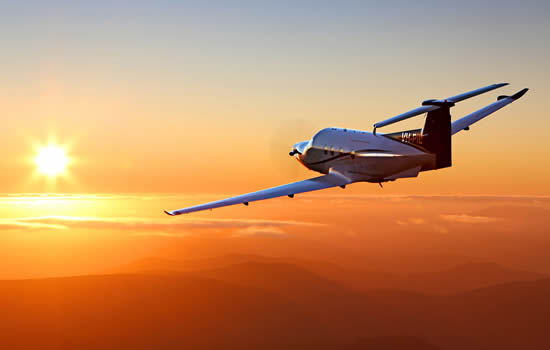 ExecuJet has recently welcomed its first Pilatus PC-12 to Africa.
In terms of public trust, we should keep matters in perspective. Convincing people to feel safe in single-pilot SETPs will be much easier than persuading passengers to fly in the planned pilotless aerial urban mobility solutions. In neither case are we facing an immovable barrier, though. Generating widespread European acceptance of charter SETPs and pilotless 'electric vertical takeoff and landing' (eVTOL) aircraft will undoubtedly take time but that challenge is essentially only a short-term issue, not a long-term problem.
Another challenge will be finding business models that work. If you want to operate SETPs on charter flights, you will presumably need to fly a lot of hours through a lot of short hops to make the business economically viable. Is that plan practical? Does enough demand exist? Will European operators ultimately decide that, although SETPs are now a charter option, the proven business model of flying private jets for charter still makes more sense?
Passenger and operator appeal
As someone who loves to see business aviation grow, I hope our industry can rise to the challenges of SETP charter operation in Europe. There are certainly benefits worth pursuing. Studies suggest SETP operations can reduce fuel bills by 20-30% compared to operations with twin-engined aircraft. As mentioned before, passing on those savings will help bring customers into business aviation who were previously unable to meet the market prices. And the ability of SETPs to serve shorter runways than larger business aircraft will help operators access new locations (perhaps with lower landing charges than busier and more established airfields), flying passengers closer than ever before to their desired destinations.
The future for SETPs in Europe should be fascinating and exciting. I'll be watching with interest to see what happens next.

www.luxaviation.com
Stapleford Airport
Stapleford Tawney
Essex, RM4 1SJ
United Kingdom
+44 (0)1708 688420
BlueSky Business Aviation News | 13th September 2018 | Issue #478