Are you eating clean?
---
Clean eating is everywhere you look. It's not eating food that has been washed and sanitized, but rather eating fresh, all natural food with focus on anything that grows on a tree, bush, shrub or plant.
Clean eating is eating meats that are mostly organic, humanely raised and slaughtered - and fish that is sustainable and that have no chemical treatment or genetically modified ingredients or antibiotics.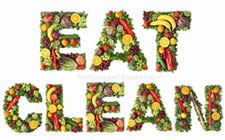 Clean eaters choose real food, foods which are minimally processed. Clean eating boosts a number of benefits including lifelong health. You've all heard the old saying that ' you are what you eat'? . . . well this is the premise that you must have healthy meals and a number of them per day.
If you think about it the same way you think of your aircraft, I think it will make more sense:
Your aircraft requires fuel, pure, clean without unwanted water or other forms of contamination. If you add any unwanted ingredients, it will not perform as expected if at all. Your body is the same. If you feed the body a good source of nutrients, then your body is able to reproduce its cells that naturally die off each day with healthy strong cells. Clean eating includes an active exercise regimen, stress management in addition to a primarily plant based diet.
There are seven basic rules - if you want to call them rules - in order to understand what you should know as the person placing a catering request for your clean eating passengers and flight crews. I believe this movement is like that of a bolder rolling down a hill. It is not a diet, it is a lifestyle change, a movement. It is gaining so much recognition in such a short time and is on the edge of a mainstream eating choice as gluten free has become.
Rule #1: Eat real food
Since you have no real control over the preparation of your food when you eat out in restaurants as you travel the globe, you will have to have a trusted food source that will prepare fresh, natural real products, using no sulfite treatments to maintain your foods freshness. You will need to insist on this type of preparation when you order. We at Tastefully Yours have seen a marked increase in the number of catering orders coming in with notes and comments about preserving the freshness and naturalness of each item on their request. Whether it be a granola bar you request or an Asian dish, request it be prepared in house with all natural ingredients.
Rule #2: Buy the best available foods
This is one place that the farm- to- fork imitative has found a home. Restaurants that have in- house gardens and hand pick their vegetables grown under the watchful eye of the chefs to ensure the fruits and vegetables are picked at the peak of ripeness and used immediately. Food that is older, transported from all areas of the world, lose some of their nutrients as they are held for long periods. Consider herbs used in cooking, picking them as needed rather than buying a mass quantity from a vendor who warehouses them will help you consume them while they are the most potent and full of nutrients. Order equal numbers of fruits and vegetables from your food sources; focus on eating black, blue, red and purple fruits and vegetables ( as well as dark greens), and whole unpeeled carrots (but be sure they are scrubbed clean). Switch your salad greens to include arugula (rocket), cabbages, broccoli and kale. Also request that your caterer use grape, cherry or current tomatoes rather than jumbo beefsteak tomatoes because size matters. The smaller the tomato, the more lycopene it contains.
Rule #3: Eat your Bacteria
Normally, I would say you have to be kidding! That sounds disgusting! But, I understand that this rule refers to fermented foods. Did you know that in areas of the world where fermented foods, like kim chi, is eaten regularly . . . they have more centenarians than countries that don't. The bacteria in fermented foods aids in your digestion and enables your body to retrieve nutrients quicker. We see natural yogurts with all the probiotics marketed for aid in digestion. It is believed that all diseases and illnesses begin in your digestive tract. So . . . you decide.

Rule #4: Cut down on the amount of meat eaten
Are you aware of the meatless Monday campaign? The raising of animals for food creates more problems for our eco system according to some research. They believe reducing the amount of meat we eat, even skipping it a couple times a week, will help save planet earth. This lifestyle movement believes it will reduce fossil fuel consumption. But what about eating your protein? There are numerous plant- based proteins available.
As the scheduler or flight attendant placing the catering orders, consider skipping the meat and offer hearty plant based meals. We sell numerous hearty meals and salads, loaded with cheeses, nuts, fruits and berries. One of our most popular is a whole wheat fettuccine with a walnut kale pesto. It has a bright beautiful green appeal, can be eaten hot or cold and with a bit of capers and black grapes tossed in the mix, you get that burst of flavor while eating at altitude.
Rule # 5: Never diet again!
Since this is not a diet, but a change in lifestyle, you won't ever have to worry what diet that passenger or flight crew is on for this trip. Everyone on a diet immediately thinks that they cannot enjoy dessert or they won't lose weight. Trivia tidbit here . . . clean eating will cause you to lose weight as your body finds its balance and harmony ( guess that sounds a bit like I am a hippie from the 60's, doesn't it?). Anyway, you can eat dessert. I found a wonderful recipe for an almond biscotti with fennel and chilies. Imagine that flavor explosion!!

Rule # 6 : Eat yourself well
I have written about this before, we are all well aware of antioxidants and how they help fight all that crazy stuff making us ill. Our passengers and flight crew lead a stressful life, irregular eating and sleep patterns and what if the food they are given aids in fighting the negative reactions that our body gets. Take inflammation for example; Spanish Makerel is a sustainable fish, it has a bold, rich flavor that isn't lost in the aircraft environment. Like salmon it is packed with Omega -3 fatty acids. For those with irregular blood sugar levels, chickpeas and their high levels of fiber, will help blood sugar from spiking. Our passengers and flight crews need additional help keeping their immune systems strong. Although cabbage and cauliflower may smell a bit when reheating in a confined space, they are both part of the Cruciferous family of vegetables which are great at boosting your immune system so add them to your cold meal selections. Taste cole slaw or simply shredded cabbage on a sandwich.
Rule # 7: Get back to basics
Eat like our ancestors did before we simply drove through a drive- through pick up window. Sad to say, a recent survey in the United States found that families only prepared 4-6 meals at home a month. And you, our traveling friends fall into that group. The more you eat out, the harder it is to maintain a healthy weight and good nutrition without working at it . . . really working at it.
We as your catering source want to assist in your endeavor to be healthy. Request non- GMO foods, request the assistance of a staff dietitian in planning the meals you request for the passengers and crews. But there really is one outstanding part of traveling that those of us remaining back at the home base don't get to take advantage of; those traveling are lucky - yes lucky - to be exposed to so many different flavors and foods local to all the different regions of the world. I am jealous!
Hold on to your hats and watch this movement grow.
About Paula Kraft . . .
Paula Kraft is the founding partner of the DaVinci Inflight Training Institute located in Fort Lauderdale, Florida and the founder/president of Tastefully Yours Catering, an aviation specific caterer, located in Atlanta, Georgia for over 35 years.
Paula is active with many aviation and catering-related groups including the International Caterers Association, the International Inflight Food Service Association and is a board member of Women in Corporate Aviation. She is the past chair of the NBAA Flight Attendant Committee Caterer's Working Group for 15 years perfecting unique catering training sessions for NBAA conferences and events. Currently, she serves on the NBAA Flight Attendant Advisory Committee and is a member of the Training and Safety Subcommittee. Paula was a founding member of the Steering committee for the creation of a European Flight Attendant Committee and conference and serves as a subject matter expert to the board of International Standard for Business Aircraft Handlers (IS-BAH).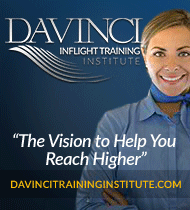 After founding Tastefully Yours Catering, she has been offering culinary and food safety related training to the general aviation community. With a strong dedication to improving catering safety, risk mitigation and safe food handling, she developed and introduced the concept of "catering safety management systems". As a certified food safety instructor, Paula offers catering SMS and culinary classes for all aviation professionals.
Paula's first-hand experience, business acumen, research, and relationships make her an industry expert - one which allows her to share information that will help raise the professional training level for flight attendants today that will reduce the risk of food-related concerns tomorrow.
From Paula . . .
I have coordinated training programs and clinics for NBAA and EBAA conference attendees for over 10 years, created mentoring programs for caterers and flight attendants to broaden their aviation culinary skills, and to assist them in adapting to the unique challenges and constraints found in catering for general aviation. I recognize the need for training and have worked closely with flight departments, flight crews, schedulers and customer service reps at the FBOs to ensure that catering specific training provides information and skills necessary to reduce risk while assisting them in their job duties that include safe food handling, catering security, accurate transmission of food orders, and safe food production, packaging and delivery.
I fell into aviation catering quite by accident. I was the in-house caterer and bakery supplier for Macy's department stores in Atlanta when catering was ordered for a Macy's customer which was soon to change my life. After the client enjoyed the catering provided, I was summoned to the client's corporate office to provide several of the items delivered through Macy's to the executive dining room. Within a week, I was providing food for the flight department and my first order was for the President of a foreign country (as I was too be told soon after).
So, here I am, some 35 years later, still loving every minute of every day in aviation catering.