Down Mexico Way
---
Anyone who reads this column regularly knows I'm passionate about food (including eating it), its origins, its preparation, its safety. Just as the English language has had incursions from various other languages, so our American Cuisine has had incursions from multiple ethnicities.
Not just American cuisine, but all global cuisines . . . and aviation is helping blend us all together.
As you fly, you bring with you your ideas for new foods in other regions. Even if we, your catering sources, have a recipe to follow, often the completed recipes may vary due to any number of reasons like spices or meats, water, butters and even the slight differences in preparation handling. Today, let's examine Mexico's contribution to your culinary enjoyment. And yes, Mexico's cuisine also is the result of numerous inputs from such countries as Italy, Spain, France, Austria, and others, and its own indigenous population with all their different preparation and presentation techniques.
So you go into a Mexican restaurant . . .
Perhaps a chain franchise or even a "Mom and Pop" diner. What's on the menu? Do you order the standard, Burritos, Fajitas, Tacos, Quevos, etc. They are all good, but there's so much more. I decided I would contact Manny's Catering in Mexico (I consider them the best in their region and on my top 10 list of the world's best aviation caterers worldwide). I wanted to ask them about some of their favorites from their region and see if they're on other aviation menus scattered around the world. Since bold, hot and spicy flavors are going to be one of the hottest trends in foods of 2014, I plan to start close to home to find these for you.
Lets start with soup or sopa. One of the best soups I've ever tasted takes its name from Tlapan, Mexico. Check it out on a map. This soup is the epitome of richness. Starting with a rich vegetable broth, the cook adds shredded chicken, rice, hominy, and avocado for a delightful blended taste, a mouth-watering first course or a light meal. And then there's the cure for what ails you - Chicken Soup, or Saldo de Pollo, lightly seasoned with lime juice and served with tortillas.
If you are looking for a unique fish dish, do try Ceviche. Bite-sized pieces of seafood , marinated in lime juice, are mixed with tomatoes, onions, chilies, olive oil and cilantro. Served as an appetizer or a side dish. And how about red snapper Veracruz style - a whole fish covered in onions, tomatoes, garlic, pimento, capers, and chilies, seasoned with cinnamon and cloves, and just a dash of Sherry, then baked.
Want a variation on the pork chop? Try Pozole (Port and Hominy). Pork chops are added to onions and garlic browned in bacon drippings. When the chops are browned, hominy and seasonings are added and the meat is cooked slowly.
Carne Guisado is a beef recipe that has spawned several Tex-Mex recipes. Basically, it strips of beef steak sautéed with onion, then simmered until tender in a guiso (stew) of garlic, onion, tomatoes and chilies.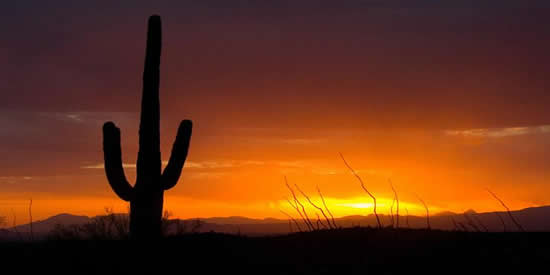 Mole
Like Chicken, like Chocolate. Try Chicken Mole. But first, a word about Mole. Add this to the list of the great sauces of the world, and it's probably one of the oldest, and distinctively Mexican. Traditional Mole has 20+ ingredients, including chocolate, sesame seeds, almonds, peanuts, raisins, cloves, peppercorns, tomatoes, onions, garlic, chipotle, and several kinds of chilies. There are many variations of the sauce in various shades of brown, red, and green. Tradition has it that Montezuma served brown mole to Cortes. Mayans used it in sacred ceremonies. Chicken mole is cooked with onions, garlic, sesame seeds, and almonds, small pieces of toasted tortillas, pimientos, cloves, cinnamon, anise seed, raisins, tomatoes, butter, chocolate, sugar, and salt. (Recipe available upon request).
Many of the Mexican dishes we take (mistakenly) for Mexican cuisine - tacos, quesadillas, empanadas, etc., belong to a class of dishes known collectively as antojitos, or "cravings, sometimes known as 'small dishes'. Add to this list fried tortilla strips eaten with guacamole (means avocado and sauce). There is an infinite variety of these small dishes. These habit forming snacks are also known as botanas - loosely translated as a plug or something to hold you over until the real meal.
Eggs. We are all familiar with Heuvos Rancheros, but have you ever had Huevos Motulenos? Smear a tostada with fried, mashed black beans, pile high with scrambled eggs, slivers of ham, a few green peas, and cap it with tomato sauce. A wonderful brunch treat.
Save room for traditional Mexican desserts, puddings, flans, etc, which you'll discover soon in my article about desserts of the world . . . yum!

---
About Paula Kraft . . .
Paula Kraft is the founding partner of the DaVinci Inflight Training Institute located in Fort Lauderdale, Florida and the founder/president of Tastefully Yours Catering, an aviation specific caterer, located in Atlanta, Georgia for over 35 years.
Paula is active with many aviation and catering-related groups including the International Caterers Association, the International Inflight Food Service Association and is a board member of Women in Corporate Aviation. She is the past chair of the NBAA Flight Attendant Committee Caterer's Working Group for 15 years perfecting unique catering training sessions for NBAA conferences and events. Currently, she serves on the NBAA Flight Attendant Advisory Committee and is a member of the Training and Safety Subcommittee. Paula was a founding member of the Steering committee for the creation of a European Flight Attendant Committee and conference and serves as a subject matter expert to the board of International Standard for Business Aircraft Handlers (IS-BAH).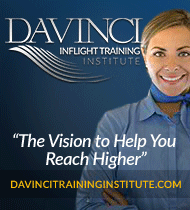 After founding Tastefully Yours Catering, she has been offering culinary and food safety related training to the general aviation community. With a strong dedication to improving catering safety, risk mitigation and safe food handling, she developed and introduced the concept of "catering safety management systems". As a certified food safety instructor, Paula offers catering SMS and culinary classes for all aviation professionals.
Paula's first-hand experience, business acumen, research, and relationships make her an industry expert - one which allows her to share information that will help raise the professional training level for flight attendants today that will reduce the risk of food-related concerns tomorrow.
From Paula . . .
I have coordinated training programs and clinics for NBAA and EBAA conference attendees for over 10 years, created mentoring programs for caterers and flight attendants to broaden their aviation culinary skills, and to assist them in adapting to the unique challenges and constraints found in catering for general aviation. I recognize the need for training and have worked closely with flight departments, flight crews, schedulers and customer service reps at the FBOs to ensure that catering specific training provides information and skills necessary to reduce risk while assisting them in their job duties that include safe food handling, catering security, accurate transmission of food orders, and safe food production, packaging and delivery.
I fell into aviation catering quite by accident. I was the in-house caterer and bakery supplier for Macy's department stores in Atlanta when catering was ordered for a Macy's customer which was soon to change my life. After the client enjoyed the catering provided, I was summoned to the client's corporate office to provide several of the items delivered through Macy's to the executive dining room. Within a week, I was providing food for the flight department and my first order was for the President of a foreign country (as I was too be told soon after).
So, here I am, some 35 years later, still loving every minute of every day in aviation catering.
Got a question?
Paula welcomes your comments, questions or feedback. Email: paula.kraft@blueskynews.aero
BlueSky Business Aviation News | 2nd August 2018 | Issue #474