Forty Days of Lent has begun
---
For the forty days leading up to Easter Sunday, Christians celebrate Lent. Well, that's not exactly true about it being 40 days. Those 40 days don't include Sundays since they're celebrated during this season as 'little Easters'; so there are actually 46 days that pass from the first day of Lent, more properly known as Ash Wednesday.
The Tuesday before Ash Wednesday is Mardi Gras, which means 'Fat Tuesday'. It's called 'Fat' (or 'Great') because it's associated with great food and parties. You may know it as Shrove Tuesday - the day when pancakes are served - traditionally to use up butter and dairy produce before the ritual fast begins.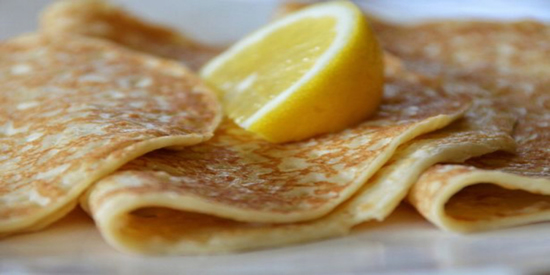 Lent is a time of fasting and repentance, it is a season when Christians focus on simple living, prayer, and fasting in order to grow closer to God. Originally, the feast was prepared so they would not be tempted by sweets, meat and other distractions in the house. They used up all the sugar and yeast in sweetbreads before the Lent season started, and prepared meals with all the meat available. It was a great feast!
I bet you are asking why 40 days of fasting? The significance of the 40-day period is based on two occasions in the Bible when spiritual testing took place: the 40 years of wilderness wandering by the Israelites and the Temptation of Jesus after he spent 40 days fasting in the wilderness. Other scholars suggest that the Forty days (a bit shy of 1/10 of the year) is what a person's tithe should be to the church, i.e. 1/10 of your income.
In many languages, the word 'Lent' actually means 'fast'. This is where the custom of giving up something for Lent originated. Lent is not required anywhere in scriptures, but it has been a custom which Christians have practiced for most of the last two thousand years.
Some people have been known to go without food for days. But that's not the only way to fast. You can fast by cutting out some of the things in your life that distract you from God. Some Christians use the whole 40 days to fast from candy, TV, soft drinks, cigarettes or meat as a way to purify their bodies and lives. They might skip one meal a day. Today many people do not fast from food, but from other vices such as drinking, media, spending, to name but a few. Some give up an activity. Some take on a project to benefit society. They might collect food for the needy, volunteer once a week to tutor children, or work for reform and justice in their community. You must be wondering why this is of importance to you, as you plan meals for your flight crew and passengers? Well . . .
A Lenten Diet is religious in nature and regarded as a season of 'spiritual housecleaning' if you will; a period of self denial. A diet undertaken during Lent is intended to transform people physically and spiritually – not for weight loss. Typically all members over the age of 14 are asked to avoid eating meat on the Fridays during Lent. This is done to help demonstrate self denial and control materialism. Early on in the Catholic church, meat was a privilege. The term 'meat' does not include fish or seafood as it refers specifically to the flesh of warm blooded animals.
The Lenten Diet
The Lenten diet typically starts on Ash Wednesday and ends on either the Thursday or Saturday before the Easter holiday. Participants are forbidden from having meat on Fridays during Lent. Ash Wednesday is for fasting. On that day, one meatless meal is allowed. Not all meat is banned on Fridays with this diet. Anything that is a warm blooded animal is what has to be avoided.
Below are the types of foods you can have on Fridays:
| | |
| --- | --- |
| Lobster | Fruit and vegetable juices |
| Crab | Jam, jelly or marmalade |
| Shrimp | Beans and lentils |
| Squid | Olives and pickles |
| Octopus | Rice |
| All vegetables fresh or canned | Spaghetti |
| Fresh, canned or preserved fruit | Olive oil (if used sparingly) |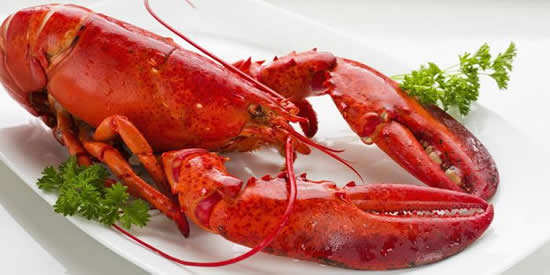 The Lenten diet is a personal choice to elimate or abstain from a food or action. As the person responsible for requesting the foods to be served on board, it is important to make sure that you are aware of these choices made by your passengers. If your passenger chooses to abstain from chocolate, you will find it easy to eliminate that from the aircraft storage. If you are uncertain of your passenger choices and you believe they might be following part of the Lenten diet by abstaining from meat on Friday, then your menu selections can be planned in advance to go either with or without meat. As an appetizer, try cheese appetizers with a spicy grilled chicken on the side. If you find that your passenger prefers no meat, you have already planned for that choice . . . if they want meat, you have preplanned for that solution.
A beautiful crisp flatbread pizza prepared with a white sauce and fresh wilted spinach and grilled chicken on the side can go either way. A classic lunch menu of mini five cheese and pesto sandwiches ordered with crisp bacon on the side served with a roasted tomato soup fits both options as well. Pasta and Marina can be ordered with chicken, fish or meat on the side.
The secret to providing a Lenten meal is to be prepared. Another pasta dish that can be converted to a meatless dish is Fettuccine and Broccoli Alfredo. Macaroni and Cheese with lobster on the side is an elegant and trending dish.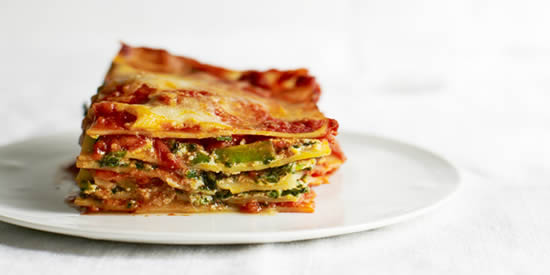 From three cheese enchiladas, vegetable lasagna, toasted sesame ginger salmon, ginger cilantro grilled fish and grilled mushroom skewers, to Vietnamese Spring Rolls and pan seared scallops with a tomato fennel ragout all make good selections for a Lenten meal. Many of the most commonly ordered foods can easily be transformed into a Lenten meatless meal.
Why not try ordering a frittata with artichokes, spinach and herbs to serve with a fresh garden salad for brunch?
Lent this year began on Wednesday, 6 March and ends on Thursday, 18 April. Plan ahead so that you can offer the choices your passengers or flight crew.
Consider ordering vegan or vegetarian dishes with sides of meat to cover the unexpected for the next 40 days.
About Paula Kraft . . .
Paula Kraft is the founding partner of the DaVinci Inflight Training Institute located in Fort Lauderdale, Florida and the founder/president of Tastefully Yours Catering, an aviation specific caterer, located in Atlanta, Georgia for over 35 years.
Paula is active with many aviation and catering-related groups including the International Caterers Association, the International Inflight Food Service Association and is a board member of Women in Corporate Aviation. She is the past chair of the NBAA Flight Attendant Committee Caterer's Working Group for 15 years perfecting unique catering training sessions for NBAA conferences and events. Currently, she serves on the NBAA Flight Attendant Advisory Committee and is a member of the Training and Safety Subcommittee. Paula was a founding member of the Steering committee for the creation of a European Flight Attendant Committee and conference and serves as a subject matter expert to the board of International Standard for Business Aircraft Handlers (IS-BAH).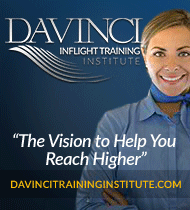 After founding Tastefully Yours Catering, she has been offering culinary and food safety related training to the general aviation community. With a strong dedication to improving catering safety, risk mitigation and safe food handling, she developed and introduced the concept of "catering safety management systems". As a certified food safety instructor, Paula offers catering SMS and culinary classes for all aviation professionals.
Paula's first-hand experience, business acumen, research, and relationships make her an industry expert - one which allows her to share information that will help raise the professional training level for flight attendants today that will reduce the risk of food-related concerns tomorrow.
From Paula . . .
I have coordinated training programs and clinics for NBAA and EBAA conference attendees for over 10 years, created mentoring programs for caterers and flight attendants to broaden their aviation culinary skills, and to assist them in adapting to the unique challenges and constraints found in catering for general aviation. I recognize the need for training and have worked closely with flight departments, flight crews, schedulers and customer service reps at the FBOs to ensure that catering specific training provides information and skills necessary to reduce risk while assisting them in their job duties that include safe food handling, catering security, accurate transmission of food orders, and safe food production, packaging and delivery.
I fell into aviation catering quite by accident. I was the in-house caterer and bakery supplier for Macy's department stores in Atlanta when catering was ordered for a Macy's customer which was soon to change my life. After the client enjoyed the catering provided, I was summoned to the client's corporate office to provide several of the items delivered through Macy's to the executive dining room. Within a week, I was providing food for the flight department and my first order was for the President of a foreign country (as I was too be told soon after).
So, here I am, some 35 years later, still loving every minute of every day in aviation catering.