Who are you serving?


---
Just when you think you have figured out the food preferences of the Baby Boomer generation, you encounter Millennials as our new clients - and our employees. And now we are seeing the influence of Generation Z's food preferences replacing and influencing those of the Millennials.
This next group is still a bit young, but, they are altering the food choices even before they are full grown adults with money to spend!
You may ask, why does it matter? How are they changing menus around the world? We need to get ready and plan for Generation Z or we will be left behind.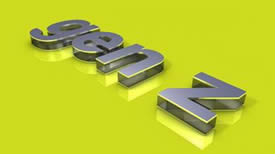 Aviation catering needs to keep up the age groups we serve, as each group has different needs, desires, and flavor combinations.
Even before Generation Z makes a huge difference for those of you involved in the selection and planning of menus, you need to be on the cutting edge. Tablets, phones and their electronic devices move faster than we ever have in the past.
I personally find change a challenge; we have a menu everyone seems to love, but we have more and more requests for trendier food. They want us to change and adapt to their health needs and dietary likes and dislikes; ancient grains, new flavors, new combinations, and even more changes in the foods we serve. Your inflight catering sources need to be proactive, rather than reactive. We, as a group, need to step aside from the "old" versions and presentations to the new, lighter menus, unique plating, and less (if any) heavy sauces smothering meats and fish. The days of a turkey sandwich and pasta salad are gone!
Now we may serve a fire-roasted chili lime and cilantro chicken breast with a salsa spread of tropical fruits containing, citrus, blood oranges, kiwi, passion fruit, pomegranate seeds, dragon fruit, red Mexican papaya and ripe juicy mango; or something as simple as a mango and golden raisin chutney - sweet to contrast hot and spicy, sharp flavors to contrast smooth and creamy. Sauces are more of a garnish than a main component of the meal itself. The plate has become a visual work of art. It is a balancing act of flavors and the willingness to experiment and try something just out of the ordinary.
I thought it might be fun to see where we have been with food and presentations over the past - from the Traditionalists, Baby Boomers, Generation X, Millennials, and now heading into Generation Z.
Who are your passengers and where do they fit into your menu planning?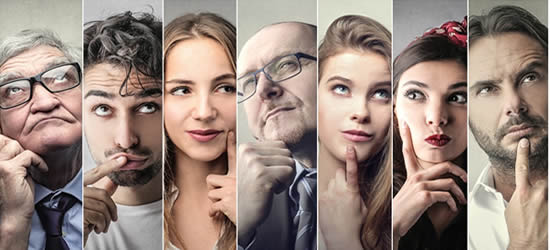 Traditionalists (Born before 1946)
Also known as "The Silent Generation." They spend the least amount of money during their shopping trips, but take the most time going through the store. The traditionalists shopped around for the best price from their catering source. A meal was meat, little fish, a starch - rice or potatoes- and a vegetable. No frills. They have lived through world wars and live a much more conservative life. They want value for what they receive; they want larger portions and don't mind taking away the food left so as not to waste it. As they have aged, they still wanted similar foods, but in smaller portions so there is less waste. Meals were served and eaten at 7-8 am, 12 noon and 5-6 pm and then they headed to bed by 11pm.
Baby Boomers (Born between 1946 and 1964)
They were excited to raise their hands to be recognized. This was the famous Woodstock Music generation . . . the hippies, the first sign of vegetarians more nuts and berries in their eating. Baby Boomers are reaching the age where their income is more disposable and most no longer have kids to support, so they spend however they want. Quality of life and nutrition has been taught to them by their children…Generation X. Though interested in name brands and are loyal to those brands such as Heinz, Coke, and Pepsi to name only a few. Baby Boomers like sales, bargains, and shopping online (as taught by their millennial children). However, customer service, particularly helpful salespeople and the staff of their preferred catering sources, FBO's customer service managers, keeps them loyal. The baby boomer looks for quality in foods, however still liking more traditional foods, but, willing to try new foods within what they think is reasonable. Bugs on a stick, cricket flour… probably not.
Generation X (Born between 1965 and 1980)
This group often times feels forgotten or unheard. Generation Xers are independent. They don't love shopping as much as Baby Boomers and Millennials, but they're more than willing to try a new brand. They are a little skeptical and cynical, so they are won over with superior quality and customer service. You need to exceed their expectations. Generation X began the fusion food revolution. They were the first group to ask for and want multicultural foods and flavors.
Millennials (Born between 1981 and 2000)
Sometimes referred to as Generation Y. They will be 50 percent of the workforce by the year 2020! They will spend more than $200 billion annually, starting in 2017. Millennials are loyal to brands that treat them well and, in case you haven't heard, they want to be catered to. They have seen lots of changes with the exploding development and use of the computer and internet.
Millennials want to customize their meals and they may want food from various restaurants, they expect outstanding customer service

Millennials want to spend money on brands that are doing more than just feeding them. They want to spend their money at restaurants and catering sources that are giving back to the community, working with local growers, and making them feel good about their purchases

Millennials desire to try something new almost every day

Millennials are also willing to spend more money on a fresh produce item that they've never seen before. It will inspire them to try a something new.
Generation Z (Born after 1996 until present)
Just when you've finally got your millennial customers figured out, a new generation - with new expectations and new tastes - starts showing up at your door. Meet Generation Z, the group of 23 million babies, kids and young adults born between 1996 and the present. They're practical, tech-driven and culturally diverse. Generation Z in many ways are the millennials complete opposite. Plenty of Gen Z'ers are still too young to buy their own meals and snacks - or even tie their own shoes. But the oldest among them are in high school and college. And within five years, they're predicted to become the fastest growing generation in the marketplace and workforce. Members of Generation Z are now the trendsetters. They're the ones driving the trends that Millennials are adopting.
Here's a look at what they're all about, and how to meet their mealtime expectations. They are the Anti-Millennials.
Unlike Millennials, Gen Z'ers are too young to remember the changes brought about by 9/11 or the financial crash. Instead, they were born into a world where safety and security are no longer guarantees. That's made them shrewder and more practical than their older counterparts.
Gen Z had the benefit of seeing what happened to Millennials. They've seen them hit with the great recession, graduate with unprecedented college debt and see real wages not meet expectations. Unsurprisingly, they're driven to be more pragmatic about money. That means choosing less expensive colleges in an effort to avoid taking out massive student loans, buying utilitarian goods over pricey name-brand ones and even being more likely to take home their leftovers for another meal. Overspending on luxury is seen as a poor decision, they live a lifestyle as a minimalist. They consume much smaller portions, they want endless choices to choice, they want to eat foods to nourish their body, they are more physically active, and they want to save the planet. Not to say that they're willing to skimp on quality. Gen Z'ers have high expectations when it comes to clean, organic food that's produced both ethically and sustainably (such as cage-free eggs). They've come of age at a time when these things are normal, not new. Gen Z'ers simply expects that a menu will list where the apples or spinach were grown, or how many calories and sugar grams are in their chicken stir-fry. To them, it's just the way things should be. Our catering menus should also reflect these desires. Dining is a shared experience, even if they aren't physically with their friends.
They also assume that their dining options will offer plenty of variety. Having come of age in a time where it's possible to eat any cuisine - from Thai to Vegan to Middle Eastern - on a budget, Gen Z'ers have highly diverse palates. Now, the expectation is that every day you'll have something international.
Gen Z'ers don't just see tech as a way to share a picture of their burger or sushi. It's a way toward customization and convenience. Having the ability to create their own meal, but still have a set price, is important. So is efficiency. Gen Z'ers expect to be able to order food seamlessly via their smart phones rather than deal with the hassle of talking to a person, who's more likely to mess up their order. Communication between the catering source and the client or operator will be done via text or app. And they'd rather pay with debit cards, Venmo, Apple Pay, or pay pal than cash or by check.
Here's how to plan menus for the Generation Z-ers
Think clean and transparent. Fresh, healthy, organic options are seen as the norm for Gen Z'ers. Tell them where their food came from down to what variety of bean or apple they have as an option. Artisan fruits and vegetables will be a must.

Offer mix-and-match options. Gen Z'ers use technology to customize every aspect of their lives. They expect to be able to do the same with their meals. Menu cards may not have to be printed but sent to their wireless device with lists of options available.

Forget about Facebook. Connect with Gen Z customers on social media platforms such as Instagram, Snapchat or Vine. They think Facebook is for old people.

Skip the fancy stuff. Gen Z'ers are frugal and practical, so they're not looking for meals that are expensive or over the top. But…they will expect their meals to be Instagram or snapchat worthy. They will want to you-- their service providers-- to offer money-saving perks, possibly a coupon code on social media.

Get interactive. Touch screens with games or videos make meals more fun for Gen Z'ers. Still, tech isn't a substitute for human contact. A sterile experience doesn't work for them. They still want to see that there's a human connection even if they are using a catering sources app.
Generation Z-ers are and will be more interested in:
Saying "no" to food additives, and GMO (genetically modified foods)

Fruit and veggie smoothies

Fusion foods

Fresh, fast and made from scratch food items

More choices to be able to customize menu selections; a steak with 4-5 options of toppings

Seeing foods made to order or prepared on the spot, cabin attendants will need to order semi prepared kits to finish their food in flight

Wanting handheld foods for on-the-go eating in varying sizes, being able to stay connected while eating

A willingness to experiment; why not try crickets on a stick? They are looking for daring

A greater understanding of nutrition

Their sense of culinary adventure. They are looking for daring

Fresh and local offerings

nutrition and ethical values associated with food production and delivery.
I encourage each of you to plan for the future, don't wait for your menus to be outdated for our clients. If you, those ordering food or serving food to passengers and flight crew, contact your catering sources - whether restaurants or inflight caterers - and make plans for newer trendier menus before your clients ask, "why are your selections so old and outdated."

---
About Paula Kraft . . .
Paula Kraft is the founding partner of the DaVinci Inflight Training Institute located in Fort Lauderdale, Florida and the founder/president of Tastefully Yours Catering, an aviation specific caterer, located in Atlanta, Georgia for over 35 years.
Paula is active with many aviation and catering-related groups including the International Caterers Association, the International Inflight Food Service Association and is a board member of Women in Corporate Aviation. She is the past chair of the NBAA Flight Attendant Committee Caterer's Working Group for 15 years perfecting unique catering training sessions for NBAA conferences and events. Currently, she serves on the NBAA Flight Attendant Advisory Committee and is a member of the Training and Safety Subcommittee. Paula was a founding member of the Steering committee for the creation of a European Flight Attendant Committee and conference and serves as a subject matter expert to the board of International Standard for Business Aircraft Handlers (IS-BAH).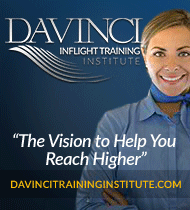 After founding Tastefully Yours Catering, she has been offering culinary and food safety related training to the general aviation community. With a strong dedication to improving catering safety, risk mitigation and safe food handling, she developed and introduced the concept of "catering safety management systems". As a certified food safety instructor, Paula offers catering SMS and culinary classes for all aviation professionals.
Paula's first-hand experience, business acumen, research, and relationships make her an industry expert - one which allows her to share information that will help raise the professional training level for flight attendants today that will reduce the risk of food-related concerns tomorrow.
From Paula . . .
I have coordinated training programs and clinics for NBAA and EBAA conference attendees for over 10 years, created mentoring programs for caterers and flight attendants to broaden their aviation culinary skills, and to assist them in adapting to the unique challenges and constraints found in catering for general aviation. I recognize the need for training and have worked closely with flight departments, flight crews, schedulers and customer service reps at the FBOs to ensure that catering specific training provides information and skills necessary to reduce risk while assisting them in their job duties that include safe food handling, catering security, accurate transmission of food orders, and safe food production, packaging and delivery.
I fell into aviation catering quite by accident. I was the in-house caterer and bakery supplier for Macy's department stores in Atlanta when catering was ordered for a Macy's customer which was soon to change my life. After the client enjoyed the catering provided, I was summoned to the client's corporate office to provide several of the items delivered through Macy's to the executive dining room. Within a week, I was providing food for the flight department and my first order was for the President of a foreign country (as I was too be told soon after).
So, here I am, some 35 years later, still loving every minute of every day in aviation catering.
Got a question?
Paula welcomes your comments, questions or feedback. Email: paula.kraft@blueskynews.aero
BlueSky Business Aviation News | 1st November 2018 | Issue #485