There's a good chance your next private flight will be on a turboprop says Monarch Air Group. According to ARGUS' TRAQPak report, turboprops registered an 8.0% increase in activity compared to a 4.9% rise in small cabin jets during 2017.
Why is this noteworthy? Both types of aircraft have similar features in short haul flights, and considering 80% of private flights in the US are under two hours duration, the increase registered by turboprops can't go unnoticed. Especially when there are a handful of features supporting their use compared to other types of aircraft.
Flexibility for starters; turboprops can access more airports thanks to their capacity to land and takeoff on dirt and grass airstrips and shorter runways - an attribute that, in an emergency, might make a difference. Furthermore, this flexibility leaves you closer to your destination thus shortening the overall time needed for where you want to go.
David Gitman, Executive Director for Fort Lauderdale-based charter broker Monarch Air Group, says that on-demand turboprop charters during the first semester of 2018 have risen more than 10% compared to the same period of 2017:
"We expect this trend to rise especially in South Florida, where an important number of our flights are less than two hours," he says. "Cheaper costs and therefore lower prices for the passenger, fewer operational barriers and higher availability rates make turboprops the go-to option in short flights."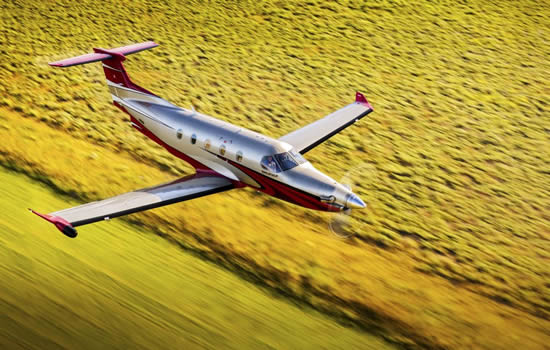 Pilatus PC-12 NG
On-demand turboprop charters lead the way. According to TRAQPak, turboprops flew more than 1.17 million hours in 2017, just second to mid-size cabin jets with 1.32 million hours. Nevertheless, the top two aircraft in terms of flights in the country are turpoprops, with the single-engine Pilatus PC-12 leading the way with more than 226,000 and followed by the King Air 200 and all its variants with almost 176,000. The Cessna Citation (Excel/XLS/XLS+) comes third as the first jet in the list with 171,000.
"The business aviation market calls more than ever for segmentation," continues David Gitman. "Some like to classify the entire segment as private jets, although there are vast differences specifically between turboprops and jets. The short-haul segment, where small and mid-size cabin jets ruled in the past, is now common ground for turboprop bookings.
"Passengers have experienced that the cabin is as comfortable as a jet, the flight times aren't so different to destinations within 500 and 1,200 miles, costs are lower, and safety standards are the same or even higher than in jets."
In essence, there's a perfect aircraft for every range and flight. Turboprops are the wise option for small airstrips, rugged runway conditions, short flights and when cost-efficiency is key - all contributing factors to the 9% increase in turboprop flight hours during 2017, compared to 2016 in the Part 135 sector.
Established in 2005, Monarch Air Group is a leading provider of on demand private jet charter, aircraft management and long-term aircraft lease. Among Monarch's customers are Fortune 500 corporations, leading entrepreneurs, Government agencies and world leading NGO's.
monarchairgroup.com
BlueSky Business Aviation News | 9th August 2018 | Issue #475