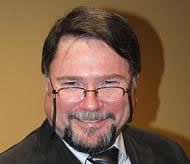 .

Galley of Doom Terry Drinkard
---
his past week I attended the BA Meetup held in London, met some people, and attended an eye-opening presentation on aviation food safety by Paula Kraft of Tastefully Yours Catering based in Atlanta.
Did you know that the food on a bizjet is often stored for some time in ice-filled garbage bags stuffed into the forward lav? Do you know where that food came from? Do you have any idea how long it has sat there and at what temperature? Are you aware that some of that stuff can kill you or your passenger? Seriously, food safety is often amazingly bad in business aviation.
One of the things that caught my eye during Paula's presentation is that galleys as currently constructed do not support safe food handling. The on board food storage is minimal, if it exists at all, temperature control is just as sophisticated and high tech as it was on the original DC-3; i.e., throw on some ice and hope for the best. The sink in the galley, if there is one, has but a single compartment and is totally unsuited for food service. No one with an ounce of sense would drink the water from the galley tap. Space for recycling is an issue, as is keeping ice safe for putting in beverages and disposing safely of garbage, to say nothing of the cleanliness of glassware and utensils and the suitability of the microwave ovens.
Frankly, serious failures of food safety is a nightmare that has happened already, and to a lot of other people, but because of the way the reporting is structured, and the nature of the problems resulting from minor food poisoning, we don't hear about it. We don't even hear about the CEO who was the target of actually poisoned food (he didn't eat it, but the flight attendant did and very nearly died), to say nothing of the other issues related to food safety and security.
Seriously. We need a better plan.
I was not alone in my horror at the current state of affairs. During the after-conference dinner (at a very nice Indian restaurant) several of us continued our discussion. There are things that can be done, and really should be done. Sooner is so much better than later. I would hope I speak for everyone when I say I do not want someone to be killed before we as an industry wake up and move into the latter part of the 20th century (yes, the previous century, I know) at the very least. Currently, we appear to be stuck in about 1932. We can do better, and we must.
Standards - we need them
First, we need a set of food handling standards that are specific to aviation. From our discussion over dinner, it seems that the first choice would be for IS-BAO to put forth a serious standard on food safety.
IS-BAO who?
IS-BAO is the International Standard for Business Aircraft Operations. It is not an industry lobbying organization (nor yet an industry think tank) and their primary purpose in life is to produce standards for people who operate business aircraft. IS-BAO dates back to 2002, when it was introduced to the world at the EBACE held in Geneva, Switzerland by the International Business Aviation Council (IBAC), of which IS-BAO is a part. The IBAC is an international NGO that represents the interests of business aviation operators around the world. The IBAC is based out of Montreal, Canada. IS-BAO already has an existing set of standards and an existing organization to perform audits for bizjet operators; adding food safety standards and audits actually makes a great deal of sense.
Why standards first?
With a set of solid standards in place, it becomes possible to do a number of things, including redesign the galleys currently found on our aircraft, certify our caterers, and secure our sources of food and water. Yes, there are a lot of challenges in this. Catering is a global activity and as business aviators, we serve a lot of small and very small communities, some with minimal resources. Conforming to IS-BAO standards on food safety may add a burden to their operations, it may add cost to our operation, but that is better that than our passengers losing several days out of their schedule because they couldn't get more than three steps from the bathroom, and it is, by all accounts, a much better option than them dying.
A new galley!
Obviously, a mo' better galley design would be my top priority - I'm an engineer. Designing things is what I do for a living. I have no experience designing galleys, but I have been scribbling one out and it looks pretty reasonable to me. It may well sell on its own merits, but I want to be able to design it to IS-BAO aviation food safety standards, which don't currently exist (I need my egg before I can produce my chicken). In essence, my mo' better galley would comply with all aspects of the IS-BAO standard because it's the right thing to do and because our operators are then assured that the galley will support the IS-BAO standards for food handling and preparation. This is crucial. No point in trying to hobble along, crutching a process along with the wrong equipment. Let's do it right. We will spend less money in the long run and we will protect the health and security of our clientele by doing so.
The clean water act
We pretend that the potable water tanks on our aircraft hold nice clean, sterile water. This is not necessarily so, and depending on where we get our tank filled, the water could be horrifyingly contaminated. There is a reason that Gulfstream is putting high tech potable water tanks on the G650, tanks that purify and sterilize the water in them. When was the last time the water tanks were filled? Were they cleaned and sterilized before they were filled? Do we have any idea when they were cleaned and sterilized last or who is responsible? Do we have any idea where the water came from or how it was handled before it was pumped into our airplane? Maybe our water sources are acceptable, maybe not. Unless they are certified and regularly audited, we don't really know. We might want to think about these things.
Ice and solutions
How about the ice that you plop into your drink? Still hoping the Dewars will kill off anything nasty? There are some things that Dewars won't fix. Have we any idea when the FBO last cleaned and sterilized the icemaker? Please tell me we aren't using the ice from the garbage bags that were stowed in the forward lav to make drinks.
My preferred solution to the potable water and ice issue is on board water purification and on board refrigeration with on board ice-makers for beverages. Yes, it may be slightly more expensive, but it's worth it. Anyone remember the old Fram oil filter TV commercial? The grimy looking guy would smile and say, "You can pay me now, or … you can pay me later."
New certifications
The really big part of my proposed plan is certification of food processes and handling and the regular auditing that must go with it. It is one thing to have a standardized piece of equipment, and quite another to have the people and processes in place to use it effectively. This is a truly major league extension of the services that are currently available. Bringing all of our caterers in line with proper food storage, preparation, and handling standards can raise the quality and safety of business aviation food services not by integer multiples (which would be staggering), but by an order of magnitude. It would give you chills to know what has been done in the past and what is being done this very moment.
Not just a standard for safety
One thing to keep in the forefront of our minds as we think about this is that this is not just about food safety, as in minimizing salmonella, but also food security as in prevention of deliberate and potentially lethal poisoning of foods. People have attempted to poison our customers in the past and some people will undoubtedly try again in the future. Part of the program is security of the food and security of the kitchen and staff as well as certification of people, processes, and sources of food, water, and ice. No security process is infallible, obviously, but we can certainly eliminate the easy opportunities with good design, proper planning, rigorous certification, and a robust auditing process. Take a serious look at the alternatives. Take a serious look at what we are doing right now.
Voluntary compliance as a way to distinguish our services
One of the nice things about IS-BAO standards is that no one has to comply. They aren't going to send a guy with a gun and an IS-BAO badge around to our kitchen to force us to comply. But wouldn't it be nice to be able to distinguish our catering service, our FBO, our aircraft operation with that sign that says, essentially, that we use the best possible processes and equipment to assure our passengers that they will arrive on time, in a state of health at least as good as when they entrusted themselves to us? If I were running a corporate travel organization for my executives, there is no way I would patronize anyone else. Think about it.
---
Terry Drinkard is a Contract Structural Engineer based in Jacksonville, Florida whose interests and desire are being involved in cool developments around airplanes and in the aviation industry. He has held senior positions with Boeing and Gulfstream Aerospace and has years of experience at MROs designing structural repairs. Terry's areas of specialty are aircraft design, development, manufacturing, maintenance, and modification; lean manufacturing; Six-sigma; worker-directed teams; project management; organization development and start-ups.
Terry welcomes your comments, questions or feedback. You may contact him via editor@blueskynews.aero
Other recent articles by Terry Drinkard: